Belong
Everyone deserves to feel accepted doing what they love – Aidan's Pride Story
It's Pride Month! It's time to pass the mic to our incredible Qualtrics Pride group. Every year they bring us together in celebration and this year is no different. Throughout the month we will be sharing stories from some of our Qualtrics Pride members. Aidan works on our Global Benefits team in our Seattle office. This is his Pride story:
Throughout my life, I've always loved athletics. I played a lot of team sports growing up, and while I had fun and made a lot of friends along the way, it wasn't always easy. The sporting environment I was raised in, where homophobic language and toxic masculinity was often celebrated, were not queer-affirming spaces. I found my involvement in athletics to be an obstacle in living my truth and accepting my own sexuality. By the time I had come-out, I had quit all team sports in favor of individual sports where I could focus on myself and not those around me. 
I recently relocated to Seattle and joined the local, inclusive rugby team, the Seattle Quake. This was a sport I played in college while closeted, and while I loved this game, I found it hard to connect with my team due anxiety and fear surrounding my sexuality. My first season with the Seattle Quake just ended, and it's already been an inspiring experience. To be a part of a sports team where I can be authentically myself and feel unconditionally supported by those around me feels overwhelmingly amazing, since it's such a stark contrast to my experience as a kid.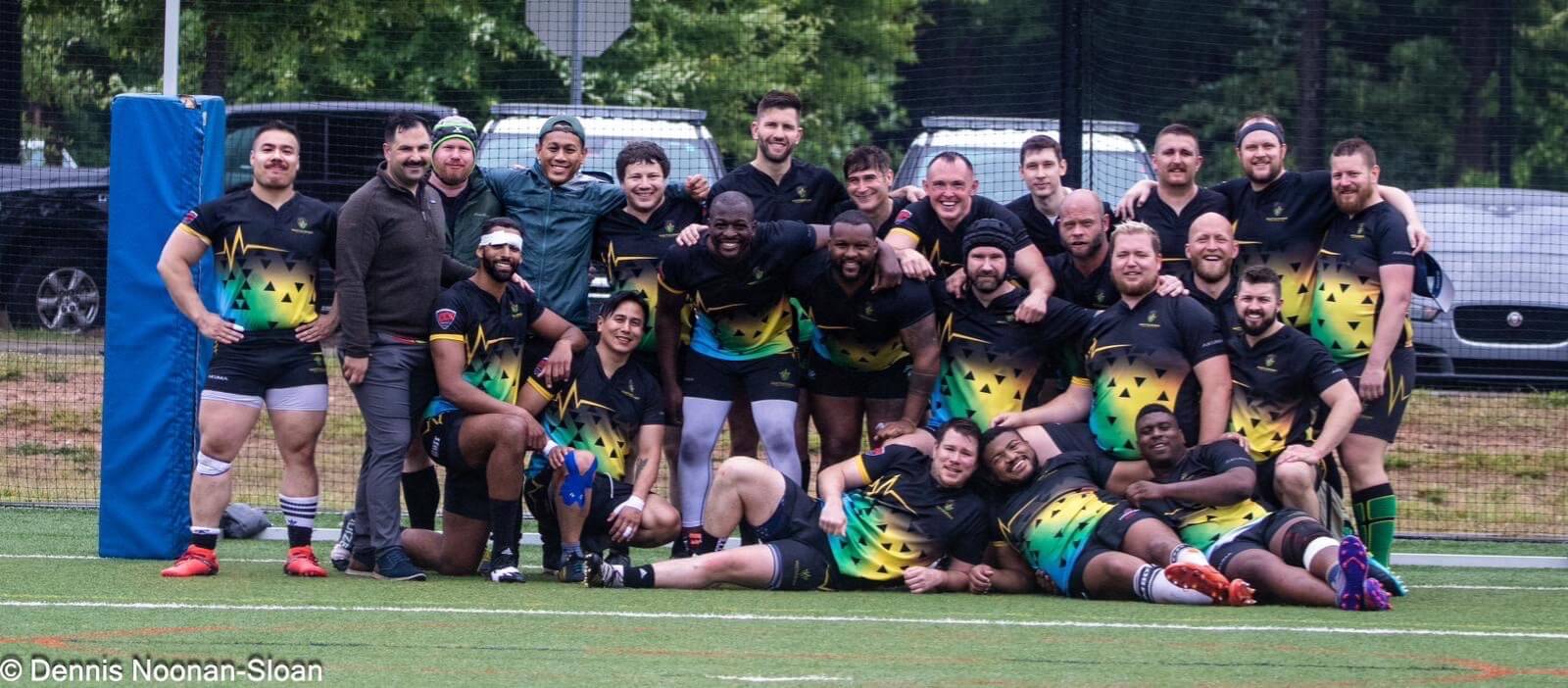 Currently there is a lot of news surrounding queer folk in athletics, such as professional sports team's controversial participation in pride nights and legislation excluding trans people from participating in sports. I think it's really important during this time that we uplift queer voices in athletic spaces because everybody deserves the opportunity to feel accepted doing what they love. Actively making athletics into a more queer-affirming environment allows us to thrive, and I'm a testament to that. 
Qualtrics' 2023 Pride theme is: Pride Has No Borders 🏳️‍🌈 🏳️‍⚧️ and the Seattle Quake showcases this through our membership diversity across race, age, gender and sexual identities. Getting to call people from so many different backgrounds my teammates and friends encapsulates this idea in a way that is meaningful to me. And we even travel internationally to play other inclusive teams, further spreading the mission to break down barriers to inclusion in sports for queer people. 
If you're interested in joining the Seattle Quake, check out our website and feel free to message me!
Are you interested in joining our team at Qualtrics? Sign up for our Talent Community! 
Related Articles