From the Q-mmunity
Humans of Qualtrics: Jasmine
MosaiQ is highlighting the diverse stories of its members throughout May for Asian American Pacific Islander Heritage Month with the Humans of Qualtrics project. ⁠ ⁠ We're kicking off the month with a story from Jasmine Chen! ⁠ ⁠
---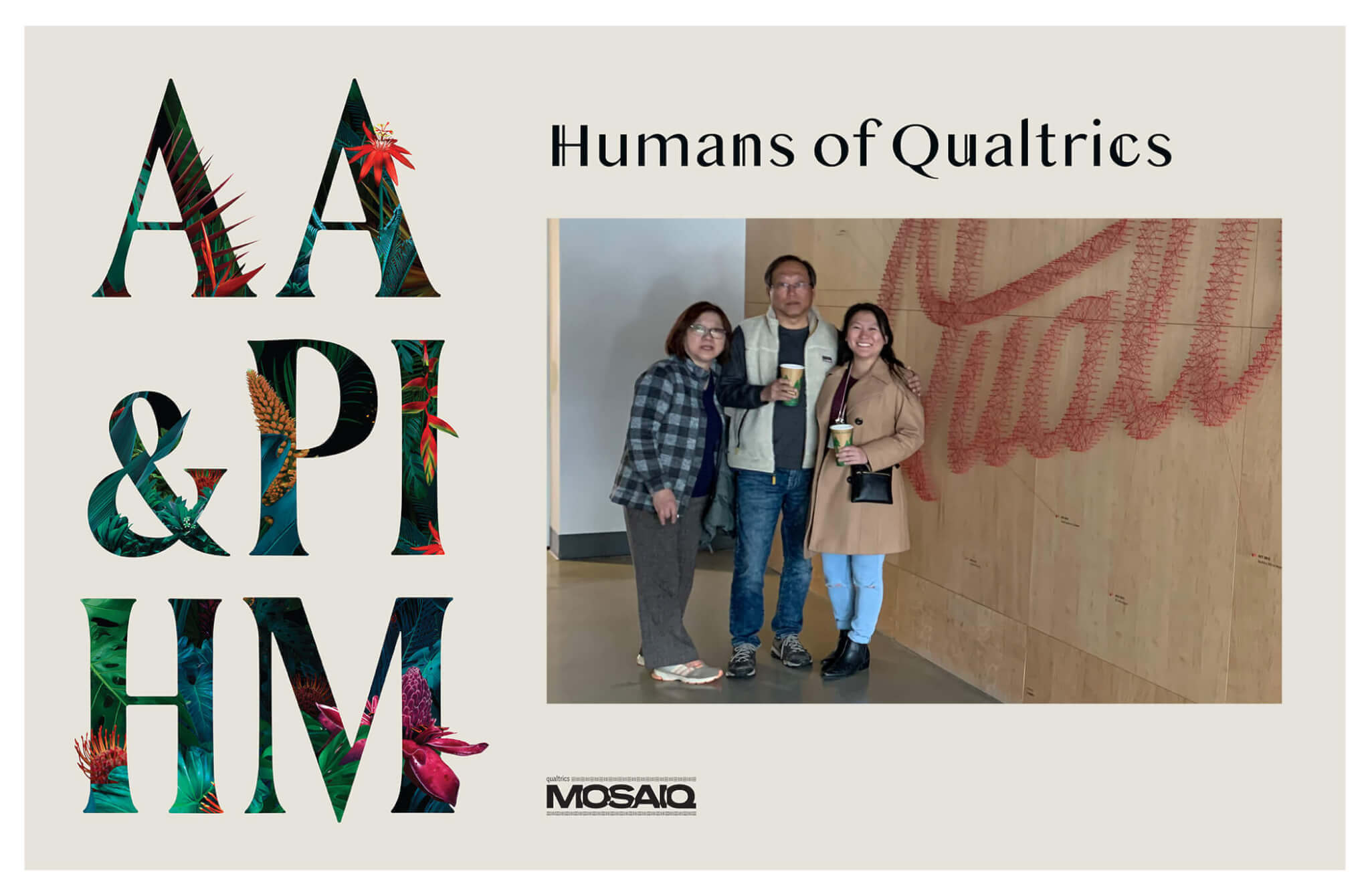 "My dad says that his first 5 years in America he ate Whoppers from Burger King every day for dinner because that's all he could afford. He taught himself English and then left his world behind in Taiwan so that he could pursue the American Dream. Growing up was a balancing act of being that American Dream while also being the good Taiwanese daughter that was expected of me. Traditionally, Asian women are often characterized as submissive and quiet, when I was always labeled as "loud and bossy" from my parents, teachers, and coaches. Normal behaviors exhibited by my friends were deemed by my family and community as outlandish when I did them. ⁠ ⁠ Pursuing passions fell by the wayside while studying and working came to the forefront of life. Finding a lucrative job and career was my priority as it had always been my parents'. Fast forward to February of 2020, to when my parents came to visit me in my first real job in Utah. When my parents toured the office, they took pictures of everything: the coffee machines, the pod chairs, the massage chairs, every single snack drawer, and every square foot of the HUB. At the end, my dad told me that this was the American Dream: a place where his daughter is not only welcomed but celebrated for being opinionated and decisive while also having seaweed as a 'Snack of the Week'."⁠ ⁠
---
Make sure to check back for more highlights from the Qualtrics team and MosaiQ members throughout the rest of this and upcoming heritage months.
| | |
| --- | --- |
| | Jasmine is an alumnus of Penn State University and is a Project Manager in Research Services here at Qualtrics. She is based out of our Provo, UT headquarters. |
Related Articles