From the Q-mmunity
Humans of Qualtrics: Russell
MosaiQ highlights voices and stories told by the Qualtrics team. They share these with us in the Humans of Qualtrics project. We're here to introduce you to Russell.
---
My parents are Vietnam War refugees and fled to the US when they were kids. They faced a lot of discrimination during the '70s and raised my sibling and me in a way to help us assimilate with what they saw as American culture so that we wouldn't be bullied as much. I didn't speak Vietnamese, I avoided eating Chinese food, and abandoned my birth name so I wouldn't be made fun of. I laughed along when other kids sang racist rhymes about Chinese people because I was scared of being the target.
When I was an adult I returned to my parent's country. I was hit by a tidal wave of guilt. I felt horrible that I had lived my whole life ashamed of such a beautiful culture, my heritage. I stayed there for 18 months and learned how to speak my parent's native language. When I returned to the US, I promised I would return as a proud Vietnamese-American. I spoke to my parents in their native language for the first time. I made a new email address with my real name. I wasn't scared to cook Vietnamese food. I was so excited to raise my kids in a new, diverse world. Then, Covid-19 hit the US. When a woman harassed my mom in a grocery store, I wanted to go back into hiding. It broke my heart to know that my kids might have to endure what my parents did 50 years ago. But I'll raise them to know that they don't need to hide. They will know that they can be proud of their blood and family.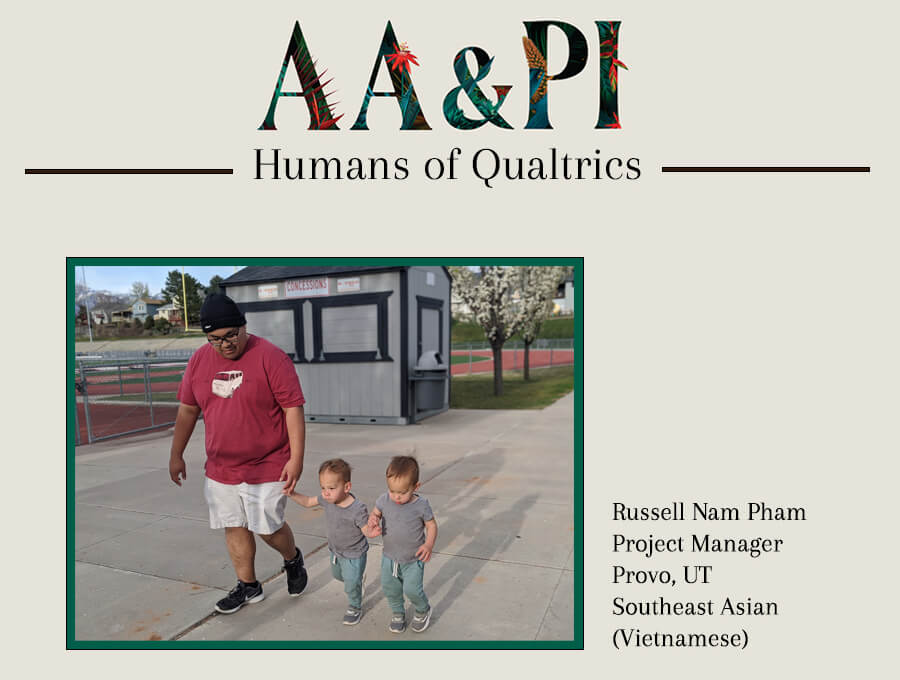 ---
Thank you for joining us to hear from the Humans of Qualtrics. You can explore the entire series through the "Topics" links below. We look forward to a future release of stories from other Humans of Qualtrics in the coming months.
Qualtrics is growing, and if you're ready to find your "why" at a place like this, you can explore our open opportunities at any time by visiting our career page or by joining our talent community.
Related Articles