Grow
Building a legacy: Trever, Manager, Software Engineering
For me, it's all about impact. The musical Hamilton talks a lot about creating a legacy and leaving your mark. That resonates with me. When I look back on my life, I want to see that I have made a positive impact. Qualtrics helps make that a reality.
Second to impact is opportunity. Qualtrics has a strong "One Team" culture. This creates a positive environment for growth. I've had plenty of people tell me "that's a terrible idea, don't do it," but I've never had someone tell me "that's not your job." This has led to many personal and career growth opportunities for me.
How did you come to be at Qualtrics?
I graduated with a BS in Computer Science from Brigham Young University. During the last two years of my degree, I also worked full-time for the university as a software developer working on the campus hiring and financial system. My job was great, and I could have continued there after graduation, but I wanted something that pushed me a little harder.
I ended up meeting Jordan Plater (the #1 salesperson in Qualtrics history) and he invited me to tour the office. About halfway through my "tour" someone from engineering grabbed me and started an interview circuit. Later that week, I was extended an offer. I technically never even applied for a job here!
What does your day look like?
My work changes from day to day and quarter to quarter. That's part of what I like so much about Qualtrics. End-of-quarter and end-of-year, I'm busy planning for the next quarter and year.  This includes North Star architecture planning, headcount planning, budget planning, etc. The rest of the time, I'm doing various tasks to make those plans actually happen. This includes working with stakeholders to ensure we are building the right projects, working with my teams to ensure they are unblocked, and coaching individuals as they expand their individual scopes.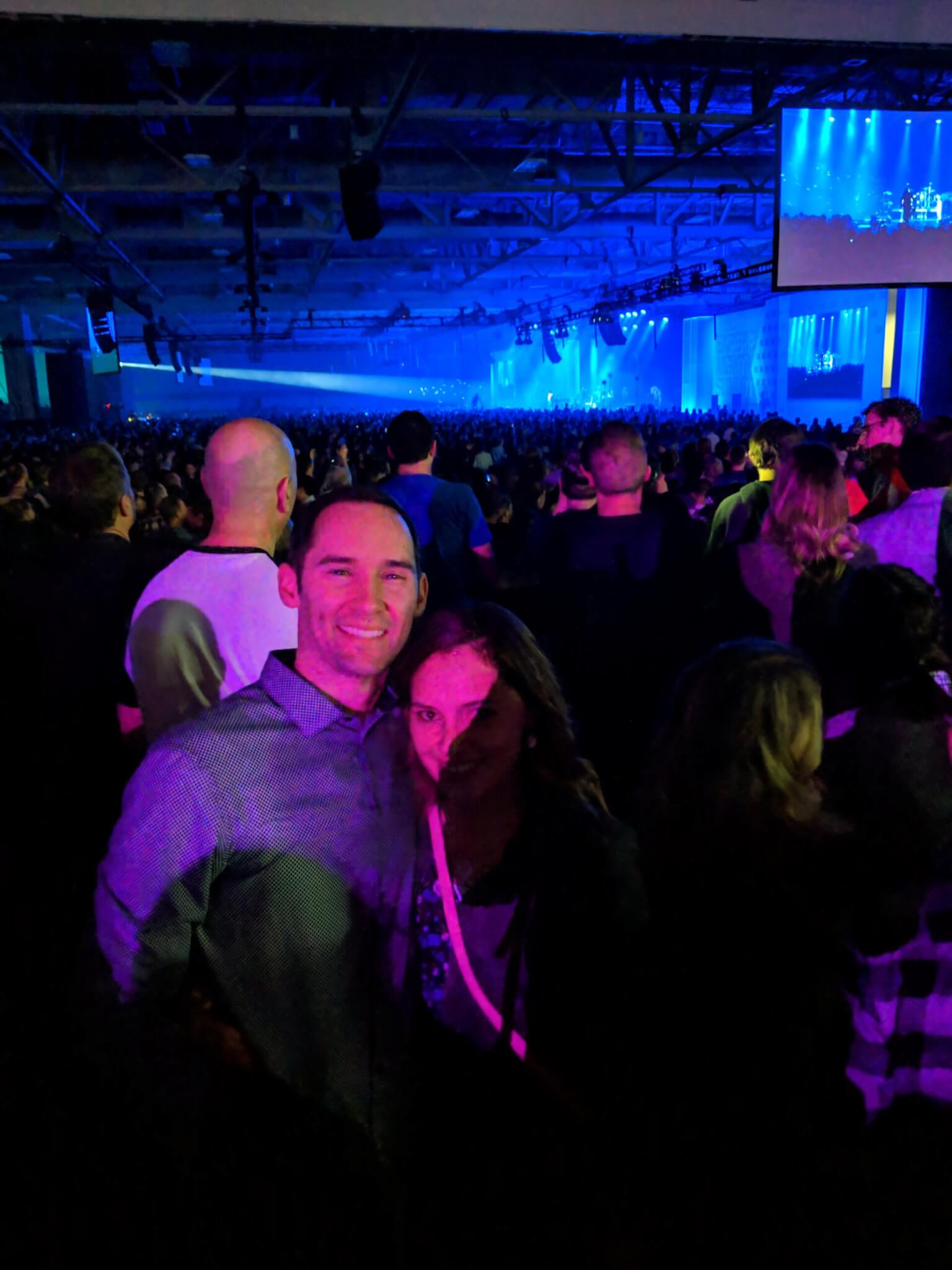 What is your favorite part of your role?
I love designing and building things. My role has changed over time, but the fundamentals have stayed the same. The first few years with Qualtrics, I was mainly writing code. Now I manage two teams in a challenging product space. Initially, I was designing and building projects, now I'm designing and building teams and products.
Any tips for someone who is considering a role at Qualtrics, or a role in Software Development in general?
As engineers, it's built into us to make the best product possible. It needs to be architecturally sound, have clean code, etc. Those are all really important, but can sometimes cause us to lose sight of what is important to the company. At the end of the day, if Qualtrics is not successful, it does not continue. Understand how your work fits into the bigger picture of the company objectives. This can change your perspective and help ensure that you are building the right product, as well as building the product right.
What has surprised you the most about working at Qualtrics?
The amount of trust we give people right off the bat! Within my first week at Qualtrics, I was writing production code. Today we have a better onboarding process with 2-3 weeks of onboarding, but the principle is the same: hire great individuals and have high expectations.
How have you become involved in the Qualtrics community? What has that meant to you?
When I was at BYU, I was working full-time and going to school part-time. I had no free time. When I came to Qualtrics, I decided to step away from my desk every day and eat lunch with whoever was available. That has been a great way to meet people and network. It's amazing how much happens over the lunch table, including making great friends. Throughout my seven years at Qualtrics, I've had a lot of people come in and out of that lunch group. Many times it has been the bonds built over lunch that have kept people on the team and at Qualtrics.
Also, living in the Provo area is really unique. You see so many Qualtrics t-shirts. Anywhere you go you can find members of the Qualtrics family.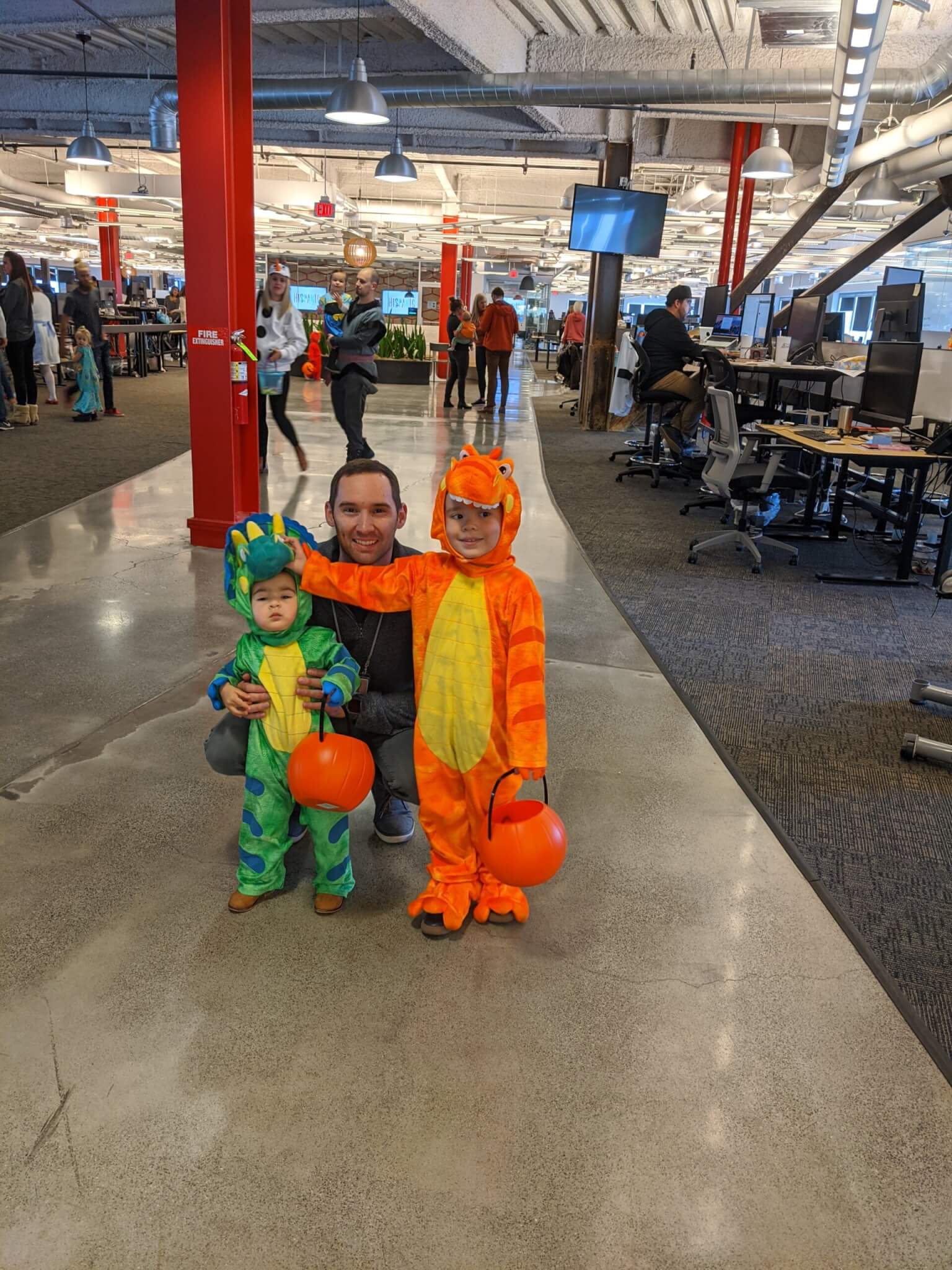 Why are you still at Qualtrics?
It comes back to the first two themes of impact and opportunity. I have been working in the same product space for several years, but I'm still making an impact and growing. There isn't a boring moment in my job. I have a continual stream of challenging projects.
In addition to that, the culture and people at Qualtrics are amazing. I'm surrounded by incredibly smart people with a passion for making great products. That makes for a fun work environment.
What is a favorite memory of your time at Qualtrics?
A few days before the world shut down due to COVID-19 in March 2020, I got pulled into a meeting with Zig (Qualtrics CEO) and other leaders across the company. They wanted to create and deliver a new product by the end of the week and my team was in a prime position to make that happen. My conversation with Zig went something like this:
Zig: We need to deliver this by Friday.
Me: Just to clarify, today is Wednesday. You mean a week from Friday, right?
Zig: No, I mean this Friday.
Me: That's impossible.
Zig: Look, if we don't deliver this by Friday, we are going to miss our chance for impact. The world will change over the weekend and we need to be ready for it. Let me know what you need to make this possible.
True to his word, Zig broke down all the barriers and got all the right people involved. After 36 straight hours of work, we were able to deliver the product.
This experience was impactful for a few reasons. First, it was amazing to see the hierarchy at Qualtrics drop away as we all worked together. It didn't matter if you were the CEO of the company or a frontline employee, everyone listened to each other and all opinions were heard. Second, this event triggered several other products that launched over the following weeks. These products were offered for free to the world so that employers, schools, and others were able to benefit from Qualtrics. One of the products we delivered was for primary and secondary education schools. It helped educators ensure that their students were getting food even though schools had shut down. To know that my work helped feed kids across America was incredible. That's impact. That's the type of mark I want to leave on the world. And Qualtrics makes that possible.

What's a myth about your type of job that you'd like to bust?
There is a myth that the software development industry will work you until you are burnt out. The truth is that the industry will take as much as you give it. If you plan for the long term and set boundaries, you will be able to have a long and enjoyable career.
Qualtrics is growing, and if you're ready to find your "why" at a place like this, you can explore our open opportunities at any time by visiting our career page or by joining our talent community.
| | |
| --- | --- |
| | Trever is an alumnus of BYU and started his career at BYU. Trever loves programming and always has. He is always working on a side project - he loves programming for his raspberry pie and has his own little server in his house. Also, he and his wife make an awesome Fornite duo. |
See more of the Qualtrics Life on Facebook, Instagram, and Twitter.
Related Articles