Grow
Matthieu, Principal Analyst, Marketing Operations: Curating experiences, sustaining growth
How does Qualtrics connect with your 'why'?
My 'why' is to grow and learn in order to contribute and share, enabling myself and others to experience more and to flourish as human beings. Qualtrics provides me with a work environment where I am challenged to develop my skills and attributes to solve fascinating marketing operations problems.
What attracted you to Qualtrics in the first place?
The focus on optimising experiences, and using data to achieve that, is what really attracted me to Qualtrics. I read "The Experience Economy" by Pine & Gilmore when I was 20, and that opened up my mind to the notion that we are all curators of experiences for those around us, and that we have the responsibility to make those experiences better. And as someone who is interested in statistics, I love seeking out the why behind what we see. The way that Qualtrics spoke about connecting X data with O data is something that really resonated with me, and something that I wanted to be a part of.
What was the turning point where you knew you 'had to have the job' at Qualtrics?
After my first chat with Phil Murphy, I came away so inspired by what the Marketing team were doing and where they were heading, and that was a key moment when I realised I had to do everything I could to work for this team and company.
What does your day look like?
My day is a balance between working on longer-term projects whose aim is to upgrade the maturity of the marketing team (through its processes, platform use, enablement, lead flow, and reporting & insights) and servicing the more immediate needs of the team for campaign launch and pipeline generation. In practice, this involves digging into platforms integrations to create new data flows, running training sessions for team members, brainstorming and implementing new processes, building marketing automation programs, aligning with stakeholders to understand their needs, testing & monitoring our marketing platforms, generating a roadmap & prioritising tasks, and building robust solutions that will last long term.
Any advice for someone in general?
Expand your professional network and chat to people in other organisations who are doing the job that you would want to do. Find online networks that revolve around your area of interest and interact with the people there. Generously share what you're working on, ask questions, and help people out wherever you can.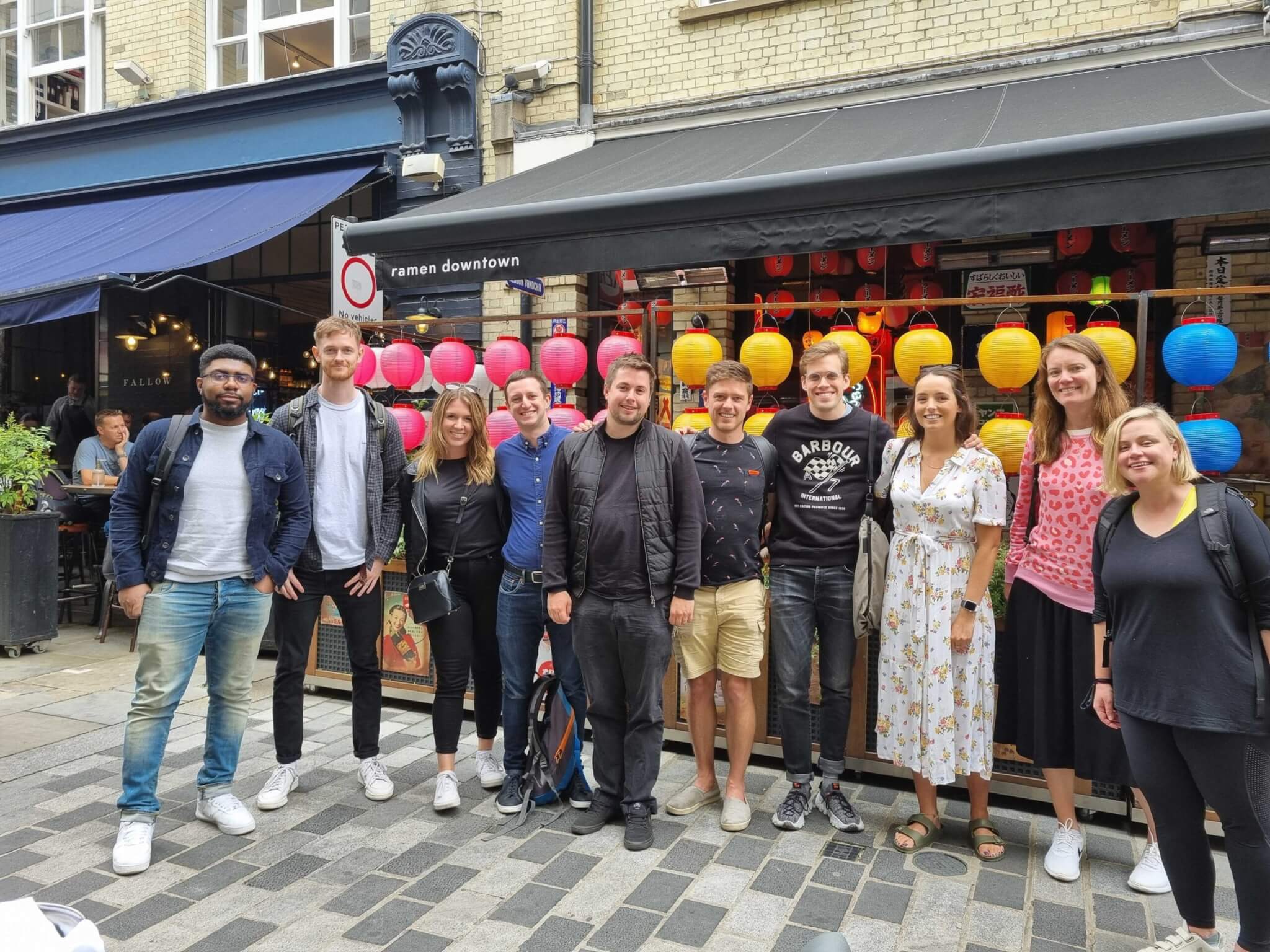 What made you want to get into marketing?
I fell into marketing rather than having planned it in advance. After some work experience in early-stage startups while I was a student, I was asked to start a marketing team at a medium-sized B2B software company. What I found is that Marketing Operations was well-suited to someone like me who enjoys process, numbers, creative problem-solving and thinking about continuous improvement.
What is your favorite part of your role?
I came to see that the value of Marketing Operations was in its ability to create the conditions for sustained growth, by creating processes that are scalable and repeatable. Marketing Operations is like being in the engine room of a marketing team, where you can really make a long-term impact on how effectively the team operates.
What is your top #LifeHack?
Waking up early and starting my day with dedicated time for exercise, meditation/prayer, and learning of some sort, all before starting work.
What 3 words would you use to describe Qualtrics to someone?
Energetic, fun, supportive.
Qualtrics is growing, and if you're ready to find your "why" at a place like this, you can explore our open opportunities at any time by visiting our career page or by joining our talent community.
| | |
| --- | --- |
| | Matthieu Baril is an alumnus of University of Warwick and Grenoble Graduate School of Business, and started his career at Causeway Technologies. He organised the first student-run TEDx event in the world to have a talk featured on TED.com |
See more of the Qualtrics Life on Facebook, Instagram, and Twitter.
Related Articles