Grow
Learning, hiking, and friends: Part of Tal's, Product Specialist, journey
I had no idea what I wanted to pick as a career in my senior year. I knew that I wanted to keep learning new skills, but I hated the thought of having to specialize and settle into only one thing. Qualtrics offered the chance to keep learning things like coding languages through Q-badges along with important job skills like communication and project management through the core job.
What attracted you to Qualtrics in the first place?   
I had heard about Qualtrics after using it for so many different classes, and it was such an interesting software that I wanted to learn more about the company.
What was the turning point where you knew you 'had to have the job' at Qualtrics?   
Each time I interviewed with Qualtrics, my interviewer always made sure I was comfortable and got all my questions about Qualtrics answered. In my first interview my Wi-Fi went out multiple times, and my interviewer still let me keep going! When I asked my last interviewer a question they weren't sure they could answer, they got back to me over email multiple times to get me the full answer.
What is your favorite part of your role?   
My favorite part is getting to help a client with a complicated survey figure out the best set-up for them. Each time it's like a logic puzzle that I get to solve.
You relo'd to Utah, right?
I'm originally from Michigan, and I went to school in Indiana. To move to Utah I had to drive up from Indiana with my entire apartment packed up in my car. I picked up my parents, and then we started the 3-day drive to Utah! COVID cases were so high across the US that we didn't feel comfortable flying. Once I got here, we had a hectic week of unpacking and figuring out where all the grocery stores and other supply stores were. After my parents left I had to keep adjusting to the altitude, and I decided the best way to do that would be a hike every week. I ended up exploring a lot of the area I live in like that, and I love having a view of the mountains from my apartment window.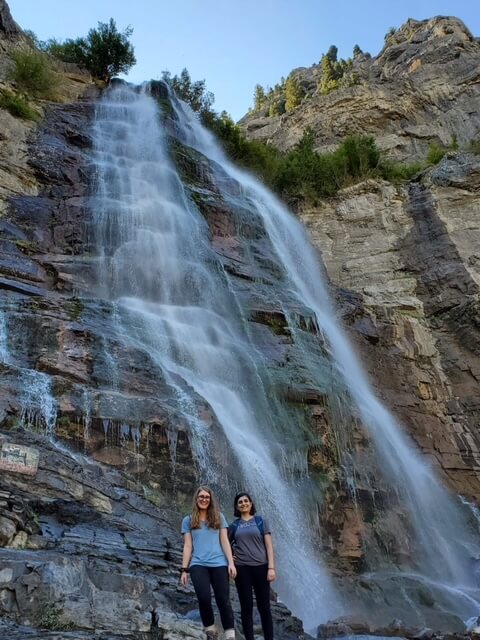 How have you become involved in community at Qualtrics? What has that meant to you?
I've loved getting involved in all the different events my team has been able to throw! We've gone apple picking, hiking, and have a gift exchange for the month of December. Even with social distancing, we've still been able to get to know each other, and we have lots of meetings and team Zooms that we can hang out in.
What's a favorite moment/memory of your time at Qualtrics so far? Or an impactful moment?   
Since everything is currently online, I was a little worried about meeting people outside of my start group. However, while I was still in training to be a Product Specialist, I had to shadow a few different people taking calls. One day I shadowed someone on a very slow call day, and so we ended up talking for most of the time. She is now one of my best friends here!
What 3 words would you use to describe Qualtrics to someone?   
Challenging, Innovative, Technological
Qualtrics is growing, and if you're ready to find your "why" at a place like this, you can explore our open opportunities at any time by visiting our career page or by joining our talent community.
| | |
| --- | --- |
| | Tal is an alumnus of Indiana University. Tal was raised bilingual and has a longing to always be a lifetime learner! |
See more of the Qualtrics Life on Facebook, Instagram, and Twitter.
Related Articles