Awards and Events
Profile of a People Leader: Alexia Newgord
This interview took place shortly after we announced our 2020 People Leader of the Year awards. Alexia won the award as an associate manager of software engineering and was one of eight recipients of the award. If you'd like to read more about the awards and find the other recipients' interviews, you can head over to this story.
We had the opportunity to get to know Alexia better and discuss her leadership philosophy, how she measures success as a leader, and get some fun insights into the things that drove her to become a leader.
Qualtrics Life (QL): Tell me a little about your career journey, how you ended up here at Qualtrics as a leader.
Alexia Newgord (AN): I came to Qualtrics as a college graduate six and a half years ago after interning at a couple of aerospace organizations. This was when the Seattle office was still being established. It only had about 20 engineers sitting in a corner of the second floor in the 619 Western office building. Imagine beautiful waterfront views through the second level of the Viaduct highway while "Bertha" rumbles below. I started as a software engineer in Professional Services, now known as Engineering Services. I quickly transitioned into product engineering on the Employee Insights team after PS was temporarily disbanded in Seattle. EI at the time was based in our Utah headquarters, so I spent multiple weeks ramping up from our Provo office. During this period, I also started the "Stacks & Q's" engineering blog, participated in the founding of WLD, and even planned our first Seattle holiday party with another engineer. After a couple of years, I became the team lead of "EX-Reporting" before formally transitioning to people management of EX-Share and EX-Data Protection at the start of 2020. I've also had the privilege of visiting our beautiful Dublin and Krakow offices. In Q4 of 2021, I look forward to taking the next step in my career by transitioning back into IC on the Statwing team!
QL: When did you know you wanted to be a people leader?
AN: It took a while to decide if people management was something I really wanted to do. At Qualtrics, like many other tech companies, people management is a lateral transition from IC. So, the challenge is finding which path is a better fit for your interests and skill set. Fortunately, I was able to dip my toes into this space as a team lead for some time and worked closely with my manager for a few years to watch how they operated in this space. Because my manager had such a large team, there were a lot of opportunities to try on the manager hat, be it through one-on-ones, team planning, or driving cross-team initiatives. I decided I wanted to move to this role once I felt confident enough that it was best suited for my interests and I had built up enough experience to be effective. To become a manager, I had to first be promoted to L5 senior engineer and then pass an interview for transitioning to people management. The process was gradual and organic, such that very little of the day-to-day actually changed when my title was officially changed to associate manager. In a recent change of events, I will be spending some more time in the IC role starting in Q4 2021. I wouldn't be surprised if this led back to management longer-term, but I'm pretty open-minded at this point and excited for this next step in my career!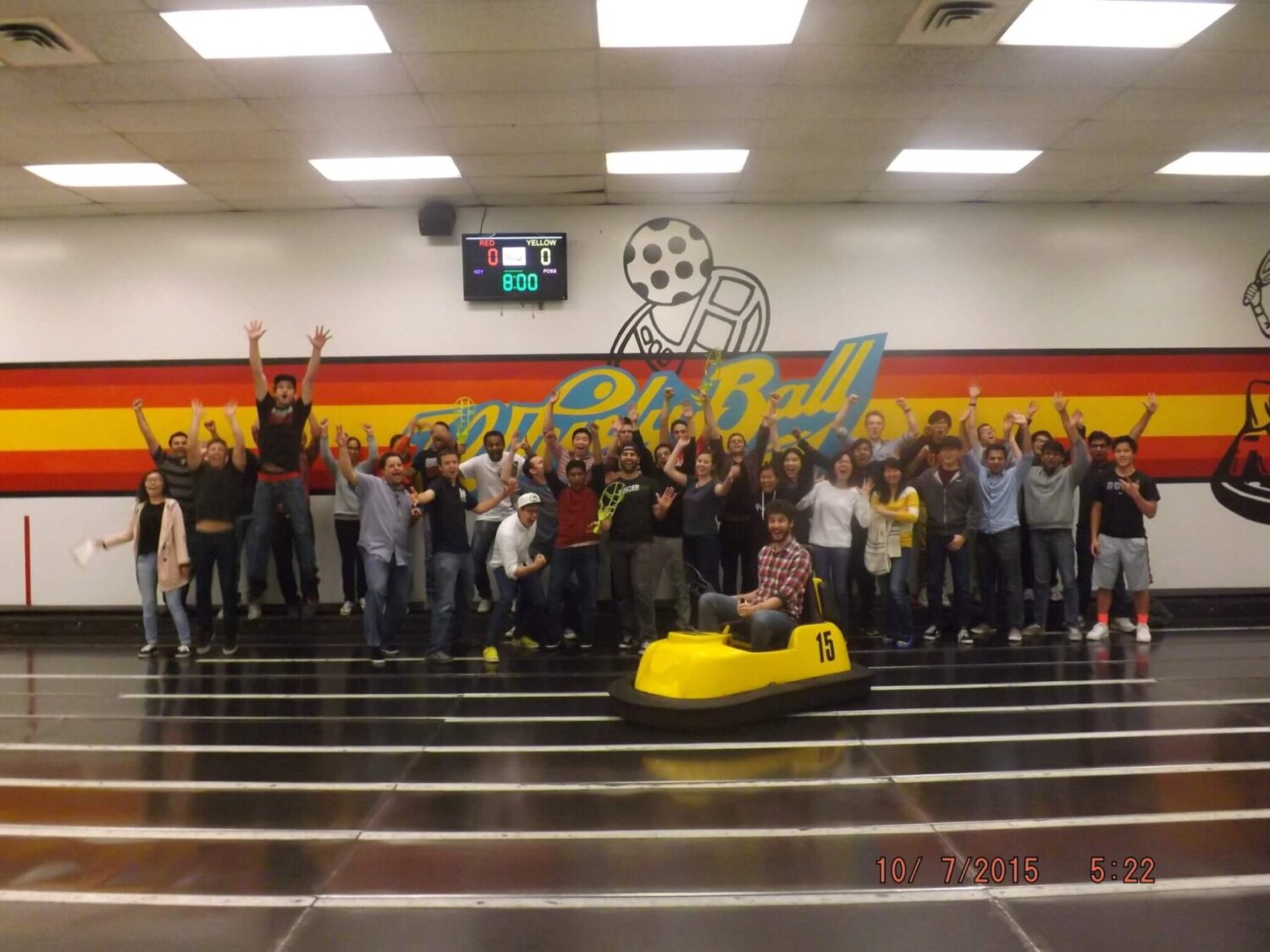 QL: Why did you choose Qualtrics to be part of your journey as a people leader?
AN: Qualtrics has an abundance of meaningful engineering problems and a supportive TACOS culture in which we can execute on those. In light of all the company growth and world changes, I've also learned how to be part of a company that quickly adapts to a perpetually shifting society, customer base, and industry. Although change can be hard, especially when it's not an option, it's making the hard decisions that allow us to learn more about ourselves and avoid stagnation as an individual and company. I think we'll continue to be successful for as long as we maintain an employee-first and customer-first mentality. I also don't feel like I'm siloed in engineering at Qualtrics. I connect with individuals from different business functions all the time who have the same objective but different expertise. Whether traveling to a career fair with our recruiters, working on a pulse with a Specialist from resolution, working with our technical writers from marketing, or listening to a customer with a TAM at X4, it's really incredible to see everything come together for a common goal.
QL: What's your personal leadership philosophy or style?
AN: A couple of leadership mantras that have stuck with me over the years are to maintain a sense of "work-life integration," as opposed to "work-life balance," and to "bring your whole self to work." This means being able to be authentic at your job, leading with humility, and not having to stunt your emotional and creative well-being by living a double life. Some ways this might come into play are to make sure you understand and care about a person before critiquing and to have a team-first mentality, as opposed to trying to fix everything on your own. One thing that helped me personally grow was learning to have a "yes and" mentality. In other words, if I saw a gap in our technology or even in our office culture/processes, my peers were generally supportive of my efforts to address these, even during the times that I failed. I try to bring a sense of safety, support, and authenticity to my team, even though my own perfectionism can sometimes make this challenging. Ultimately, trusting each other and leveraging one another for solving hard problems is the only way that we can scale as a team and allow for individuals to grow. It's also what brings people back to work day after day by making our work part of a creative and connected movement rather than a grind.
QL: How do you measure your success as a leader?
AN: I don't know if I've figured this out yet. I think I'm taking a series of positive steps in my career, but I don't know what it would look like to "make it" in the end, or if an end goal is really the point. I think we're all just trying to grow and learn and if, as a leader, I'm fostering an environment where both I and my team can better ourselves and the world around us, then I'd consider this a step in the right direction.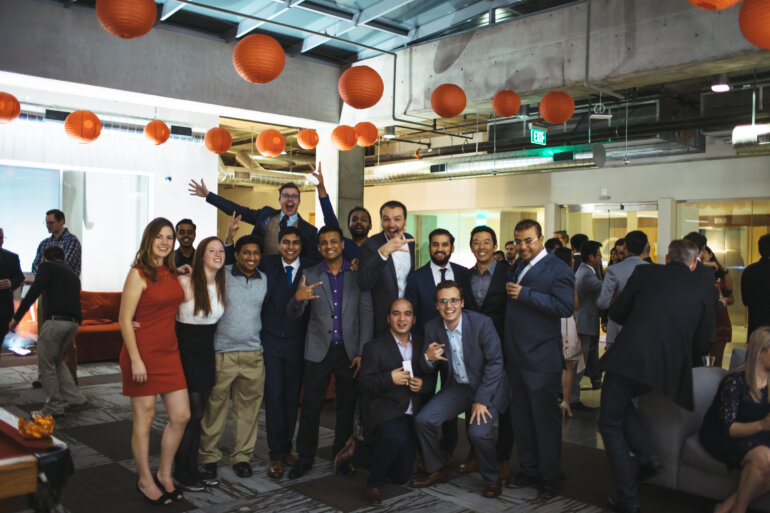 QL: Are there any highlights or memories from your time as a leader last year that stick out to you?
AN: The highlights that will stick with me for the years to come are the relationships that I've built as a manager. This is probably true for a lot of people, regardless of IC/manager status, but being a manager really helps you dedicate time and energy to these relationships and in supporting others in developing their careers. The highlight of 2020 specifically was watching the growth of the individuals on my team. We hired two fantastic college graduates, worked with a remote intern, and had a more tenured engineer grow into the team lead role. My team grew and divided into two teams. When we talk about highlights from 2020, it's also important to acknowledge that this was the year that we all moved to working remotely. I am incredibly proud of my team for how professional and encouraging they were as we moved to working remotely all across the nation.
QL: What does this award mean to you?
AN: I'm grateful for a lot of good fortune that has supported me in getting to where I am today, but I've also worked very hard. I think this award is in part, a recognition of that hard work and commitment. This award also energizes me to pass on what I've learned and to continue growing, changing and evolving.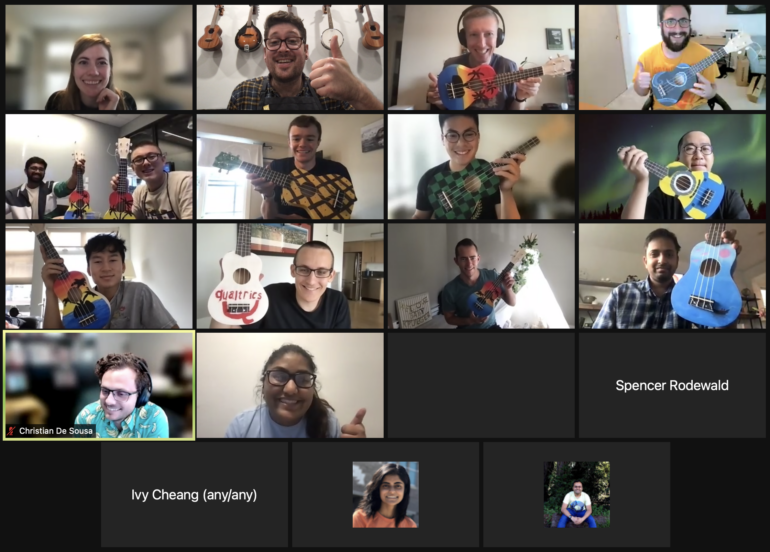 QL: What would most people be surprised to learn about you?
AN: I was a Music and Studio Arts major in college, studying classical piano performance and oil painting. I eventually added on a computer science degree and majored in all 3 after 5 years of study. I keep these other passions alive by learning jazz piano, which is a real struggle, and spending a lot of time on garden/interior design.
Qualtrics is growing, and if you're ready to find your "why" at a place like this, you can explore our open opportunities at any time by visiting our career page or by joining our talent community.
See more of the Qualtrics Life on Facebook, Instagram, and Twitter.
Related Articles