Grow
Annie, Project Specialist, shares her "Why Qualtrics" story
I started my career as a project manager in Research Services at Qualtrics after my childhood-through-college best friend moved out to start in Quni, and then recruited me a few months later. I had little idea what I wanted to do professionally, and I had never been out West before interviewing at Qualtrics! Qualtrics has given me a lot of insight into myself and what I want out of my career. I love getting to help people and make an impact on exciting research. It's cool to be the first person to see data that will end up changing the world in both big and small ways. It was also through Qualtrics that I realized I was really passionate about research and its impact on product decision-making. This fall, I will be beginning my journey in a Human-Computer Interaction + UX Design Master's program in London, and I couldn't have gotten there without the experiences I have had at Qualtrics.
What attracted you to Qualtrics in the first place?
My best friend started at Qualtrics in Quni about 4 months before I joined. It was she who was the biggest motivator in bringing me to the Q! Since then, though, I have made several friends at Qualtrics that have made the move worthwhile.
What was the turning point where you knew you 'had to have the job' at Qualtrics?
The experience bonus! I've used my experience bonus on trips all around the world - Shanghai, Paris, Prague, Luxembourg, & Marrakesh. Although this year things looked a little different, I'm happy I at least got to go back to Utah to see friends and ski!
What is your favorite part of your role?
I love the impact I am making on research - everything from academic studies on anything under the sun to enterprise studies that will shape the direction of a product.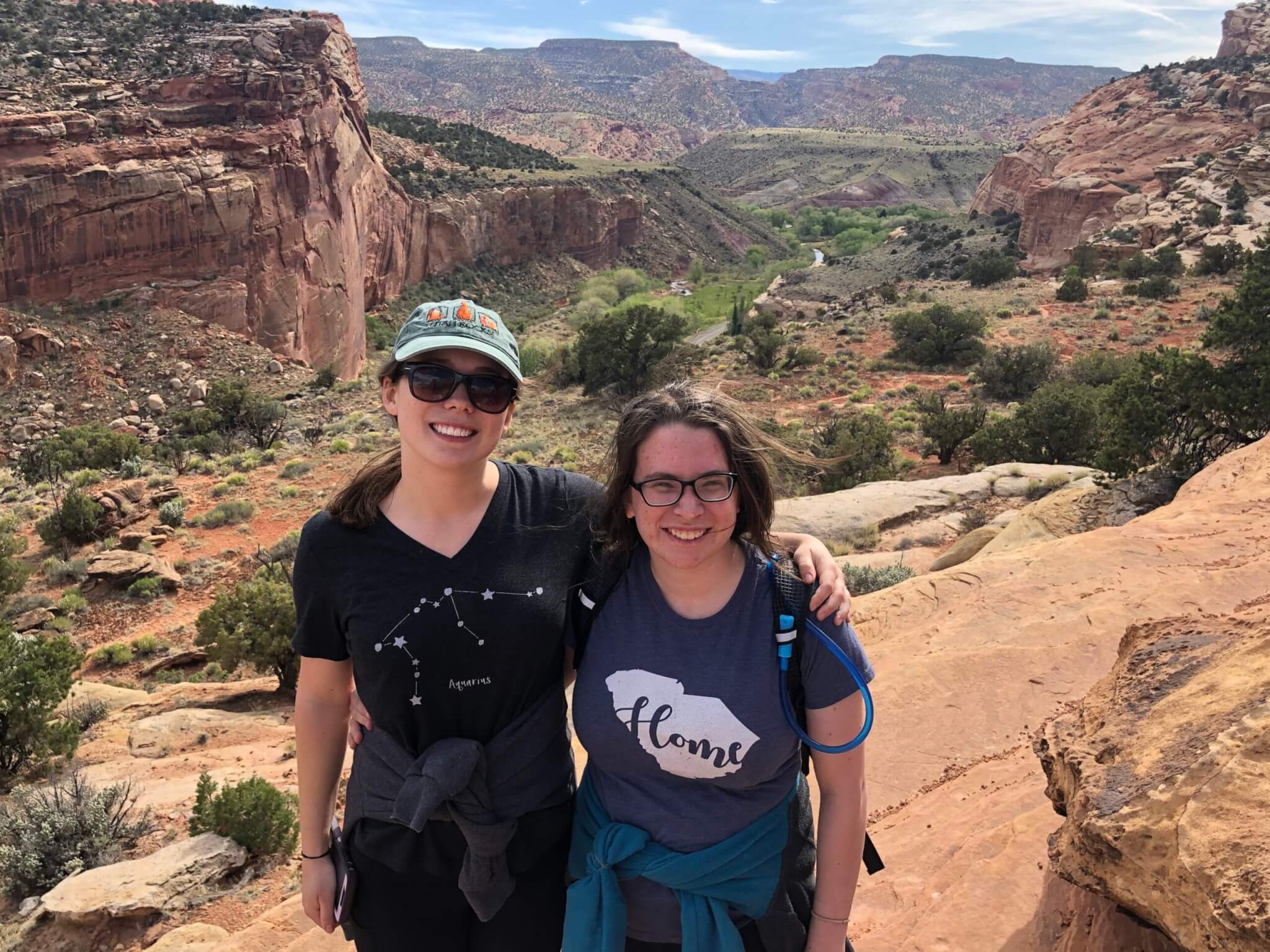 You relocated to Chicago, right?
I started out in the Provo office, but after the pandemic forced us to work remotely, I relocated to Chicago! While I miss being able to ski every weekend, I'm absolutely in love with the city life and am so grateful I can be one of the first people to work out of the new Chicago office. 
What has surprised you most about working at Qualtrics?
I'm really impressed with how much my team and managers care about me as a real person. Even though I haven't always been the highest achiever on my team, they support me and push me to do my best. When my managers learned I was planning on going back to school, they didn't stop investing in me - instead, they asked me how they could support my goals and gave me opportunities to get more exposure to the field I am interested in. They still put just as much effort into my career development and my day-to-day work even though I am leaving the PM team. I know that I have a great support network here, which has made it a rewarding experience!
What made you want to get into Research Services?
I knew I liked research and I wanted to work with people. The PM role is a great opportunity to do both!
What are your aspirations in your career/life?
I am excited to move to London this Fall to pursue my Master's in HCI + Design! It's a bit of a leap for me, but my exposure in working with research and UX Researchers here at Qualtrics has given me the confidence I needed to pursue this new path.
What 3 words would you use to describe Qualtrics to someone?
Supportive, Fast-paced, Goal-driven.
Qualtrics is growing, and if you're ready to find your "why" at a place like this, you can explore our open opportunities at any time by visiting our career page or by joining our talent community.
| | |
| --- | --- |
| | Annie Sanford is an alumnus of Furman University and started her career at Qualtrics. She once got bit in the face by a lion. It was a baby lion, sure, but it still happened, & she has the picture to prove it! |
See more of the Qualtrics Life on Facebook, Instagram, and Twitter.
Related Articles