Awards and Events
Qualtrics on the Shatter List for the third year running
While we have made strides towards gender equality in the workplace. There is still a gender diversity gap in tech. According to BuiltIn, employed women in the US across all job sectors make up 47% of the workforce. Meanwhile, in the technology sector, women only make up 34% of the workforce at the 5 largest tech companies in the world (Amazon, Apple, Facebook, Google, and Microsoft). 
The Women's Tech Council created the Shatter List to drive change in the tech industry by celebrating companies that are actively creating practices to remove the glass ceiling within their company. 
For the third year in a row, Qualtrics has been included on the Women Tech Council Shatter List. We are excited to be recognized on the Shatter List this year with companies like Adobe, Dell, Goldman Sachs, and Salesforce.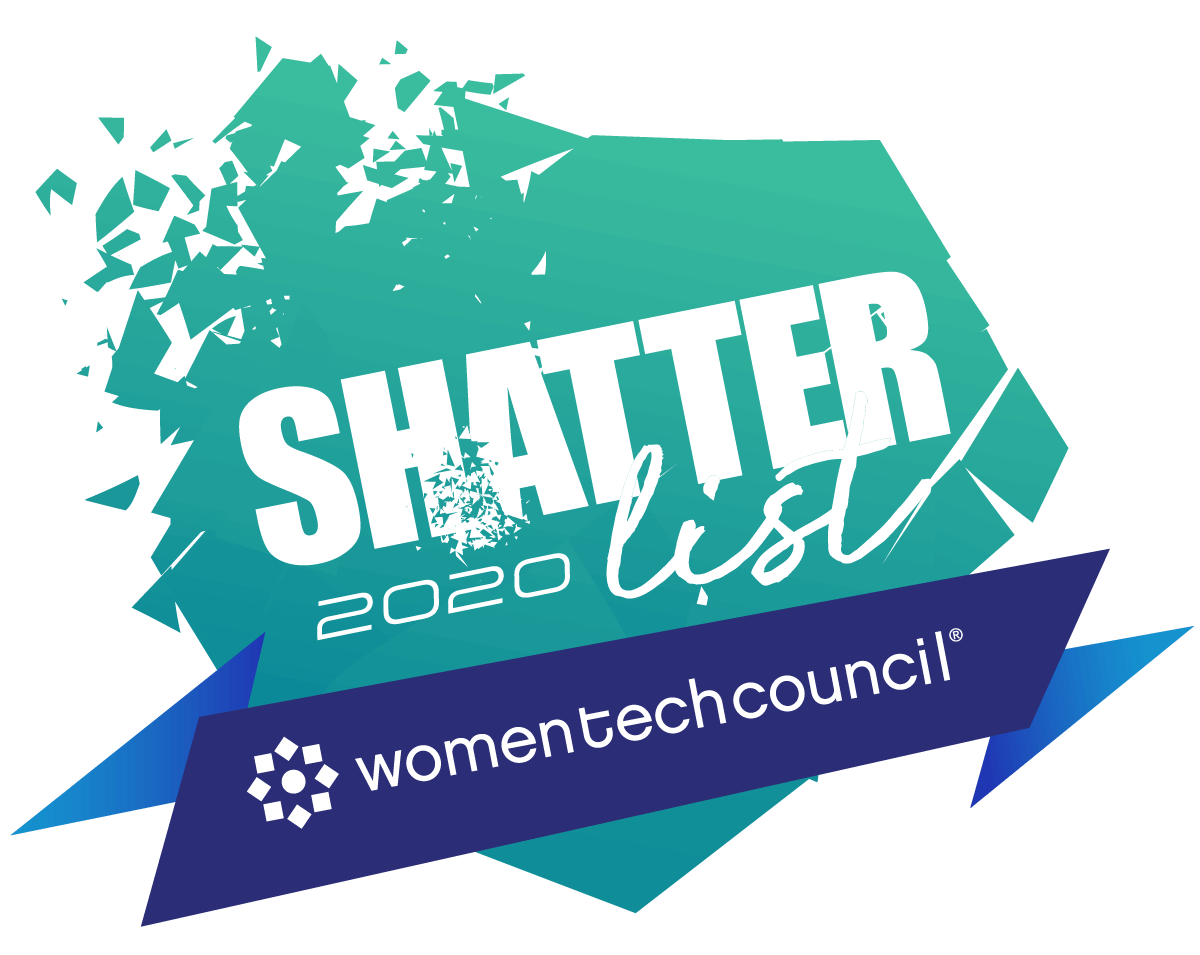 The Shatter List scores companies across four factors that are critical to driving inclusive cultures and to helping women break the glass ceiling: 
 Executive engagement (active support from the CEO, executive team, and all leadership)

Company programming (currently has women in leadership executive positions and proactively implements programs to support women in technology)

Community investment (active participation with the broader community to learn from and share best practices regarding culture and inclusion)

Women's or D&I group (formal programs to support women internally)
The Women's tech council president remarks, "This list [the Shatter List] accelerates the technology sector's journey to increase the number of women in technology and break our own glass ceiling." 
What is a glass ceiling and why does this matter?
The "glass ceiling" is a metaphor used to describe an invisible barrier that women and minorities typically face when trying to move into upper management and executive leadership roles. 
The "glass ceiling" is an experience gap women and minorities face, and at Qualtrics, we're on a mission to hunt down and eliminate all experience gaps. 
Winning the shatter list for the past 3 years shows the exciting progress that we have made at Qualtrics in creating a place where women can grow and lead at the company. But we're not done yet, in fact, we're just getting started! 
Women's Leadership Development at Qualtrics
Women's Leadership Development (WLD) is our employee resource group, dedicated to developing and retaining women, attracting talented women to join Qualtrics, and continuously creating a company culture that is supportive so that diverse teams can thrive. 
Our Journey
WLD was chartered in 2016. Since that time, we have grown to over 600 members with chapters in 16 offices, hosting events like global International Women's Day, a day for our global offices to celebrate the strength of women; Ada Lovelace Day, a celebration of pioneer women in STEM which we observed by working with local groups to encourage high school students to pursue careers in technology; and quarterly discussion groups, conversations that foster professional development, cross-team networking, as well as a safe place to examine personal biases in the workplace.
Within WLD, we aim to create support across the company where women have transparent conversations around issues they are struggling with in order to surface the wisdom of the crowd. A few of our discussion groups that have popped up across the globe are: the working mothers' group, the ally network, and a partnership network focused on developing the next generation of women in tech. 
Where we're headed
It's one thing to have a thriving employee resource group, but it's another thing to see the impact the group has on our employees' careers. This year we have proactively worked to elevate the voice of our female employees to leadership. Our female employees wanted more options for childcare and more development opportunities for individual contributors and managers. Not only did our leadership team listen, but also they have taken action.
Our leaders have committed to making Qualtrics an inclusive and equitable place for women and all employees to thrive at Qualtrics. A few of the commitments they have made include onsite childcare, the MIT of daycares, for parents to have a better childcare experience; a leadership development program to develop women from individual contributors to people leaders; and a program specifically targeted to develop current people managers into the executive ranks. 
We say we're #justgettingstarted at WLD, and that's the truth! We believe this is our story to write, and we are excited about what the next chapter holds. Come join us! 
Source: https://builtin.com/women-tech/women-in-tech-workplace-statistics 
Related Articles