Grow
Challenges and Growth: Dáire recommends QMobility at Qualtrics!
There comes a time in a person's career when their current job and their long-term ambitions no longer complement each other. It often leaves an individual at a crossroads where a desire to stay with a company clashes with a lack of access to jobs that further their career, or where a company's thought processes about career progression inhibit that person from staying. And while there is perhaps no company that can design an employee experience that prevents the loss of incredibly talented people at every step, creating the space and direction for internal talent growth presents an opportunity for a person to maximize their impact and their growth potential where they are. 
However, internal mobility opens a variety of concerns within teams, including talent gaps, diversifying and developing culture, and transition times. Balancing the absolute need to develop the talented people in a team with the inevitable impacts of an internal move means that internal mobility shouldn't be a casual act. It is an opportunity for the development of a program that keeps employee experience at its heart. Enter Q-Mobility; the custom-designed internal mobility program meant to enable Qualtricians in their efforts to pursue fully-realized career paths. We've reached out to some of the Q-Mobility participants to ask them to share their experience. 
Introducing Daire and his story of "Why Qualtrics: Q-Mobility Edition."
How long have you been with Qualtrics?
2.5 years
How many roles have you held in total during your time with Qualtrics?
Four: I started off in Quni, then moved to Enterprise Program Support (2 months in EMEA, 3 months in Sydney). Following that, I moved to the Resolution team last December and since April I've been working 50/50 between that role and a new Global Ops team created in April called Mission Critical Support.
Can you tell us the story of what inspired your most significant career move at Qualtrics?
The move that had the greatest impact on my career was helping to set up the Mission Critical Support team in EMEA. I first heard about this role while doing my ambassadorship in Sydney, when the Global Ops head of the time put forward the idea to me. I wanted to be able to put my name on a new initiative that would have an impact within the org and saw this as a very clear opportunity to achieve that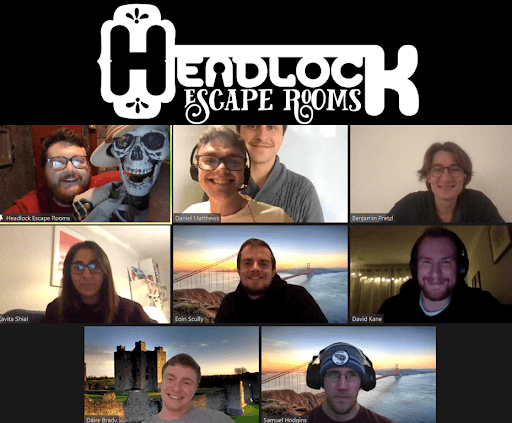 Can you list the top 3 skills that helped you succeed in making the change to your new role?
Communication

Time Management/Organisation 

Technical Skills/Product Knowledge
Tell us about the biggest surprise and/or learning curve in your new role so far
The biggest learning curve so far has been in developing business acumen in my current roles. Up until I started in MCS, I mostly worked on the product from the technical side and didn't need to work from the business side as much. However, the business side becomes much more important when it comes to building relationships with clients. Initially, you would say "this is how X technically works.", but this eventually becomes "this is how X technically works, but in the context of this business and possibly others, _should it_?". The big challenge is in balancing how I view the product from the technical and business sides in a way that best serves the end-user. This balance is often different for each circumstance.
Based on your own experience, what advice would you give around career development at Qualtrics?
Firstly, don't be afraid to be uncomfortable in your role, especially when you are starting your career in Qualtrics. When put in an uncomfortable situation, think of what would lead to the best outcome and go with that. Don't overthink it, because 90% of the time you are worrying about nothing and often you will be glad that you pushed yourself. Secondly, invest in yourself and your professional development. Qualtrics offers a lot of resources for self-directed learning, there are also lots of resources outside Qualtrics too. You don't need to be an expert at whatever you're trying to learn, but having even a basic understanding of something will benefit your career. Any investment I made so far has helped me along, even in ways I did not expect.
Qualtrics is growing, and if you're ready to find your "why" at a place like this, you can explore our open opportunities at any time by visiting our career page or by joining our talent community.
| | |
| --- | --- |
| | Dáire is an alumnus of Trinity College Dublin and Dublin Business School and started his career at Qualtrics. Dáire has been at Qualtrics for almost 3 years! |
See more of the Qualtrics Life on Facebook, Instagram, and Twitter.
Related Articles