XM for Customer Frontlines

Digital

Root out friction in every digital experience, super-charge conversion rates, and optimize digital self-service

Care

Uncover insights from any interaction, deliver AI-powered agent coaching, and reduce cost to serve

Locations

Increase revenue and loyalty with real-time insights and recommendations delivered straight to teams on the ground

XM for People Teams

Engage

Know exactly how your people feel and empower managers to improve employee engagement, productivity, and retention

Lifecycle

Take action in the moments that matter most along the employee journey and drive bottom line growth

Analytics

Whatever they're are saying, wherever they're saying it, know exactly what's going on with your people

XM for Strategy & Research

Research

Get faster, richer insights with qual and quant tools that make powerful market research available to everyone

User Experience

Run concept tests, pricing studies, prototyping + more with fast, powerful studies designed by UX research experts

Brand

Track your brand performance 24/7 and act quickly to respond to opportunities and challenges in your market

XM Platform

Explore the platform powering Experience Management

Teams

For Digital

For Customer Care

For Human Resources

For Researchers

All Teams

Industries

Healthcare

Education

Financial Services

Government

All Industries

Customer Experience

Employee Experience

Employee Exit Interviews

Net Promoter Score

Voice of Customer

Customer Success Hub

Product Documentation

Training & Certification

Community

XM Institute

About Us

Careers

Partnerships

Marketplace

X4 Summit

The annual gathering of the experience leaders at the world's iconic brands building breakthrough business results, live in Salt Lake City.
Grow
Improving the Human Experience: Adam, Senior Research Manager
One of my core values in life is generosity. I believe if we were all a little more generous with time, money, praise, etc., this world would be a whole lot better for it. As a result, one of my passions is teaching, developing, and empowering people with the knowledge and skills that I have. Doing so is my way of making an impact and a difference in people's lives. I'm not a social influencer by any means, but I feel like I can improve the human experience among those within my circle by having the right heart for other people.
One of my other key drivers is knowledge. I love to know things, to learn things, to better myself by improving my IQ and EQ through what others are generous in giving to me. Early in my career, I thought I had all of the answers, but I learned through experience that each day brings new answers that I never even knew I needed. It's encouraged me to have as much of a learning and receiving attitude from the smart people around me as I want to have a giving one.
I feel like Qualtrics does a really good job of breeding openness among its team members. With transparency being a core value, it encourages us to both give and receive openly, and that really connects to my desire to both help others grow and to gain knowledge. One of my favorite things about Qualtrics is that everyone I've met here is extremely smart, and that makes the knowledge share powerful because there is a hunger to work smarter, to learn faster, and to be better. So I definitely think Qualtrics empowers my "why."
What attracted you to Qualtrics in the first place?
Before Qualtrics, I worked at a company that supported SAP users, and since Qualtrics had recently been acquired, it felt right in my wheelhouse and validated the belief I had been trying to share in my company that research and enterprise data are meant to support each other. I was in a company where everyone knew about SAP, but no one else really understood research. The opportunity to pivot that and to really get to stretch my wings on research in a new way, while still being able to draw on my experiences with SAP and operational data, was extremely appealing to me.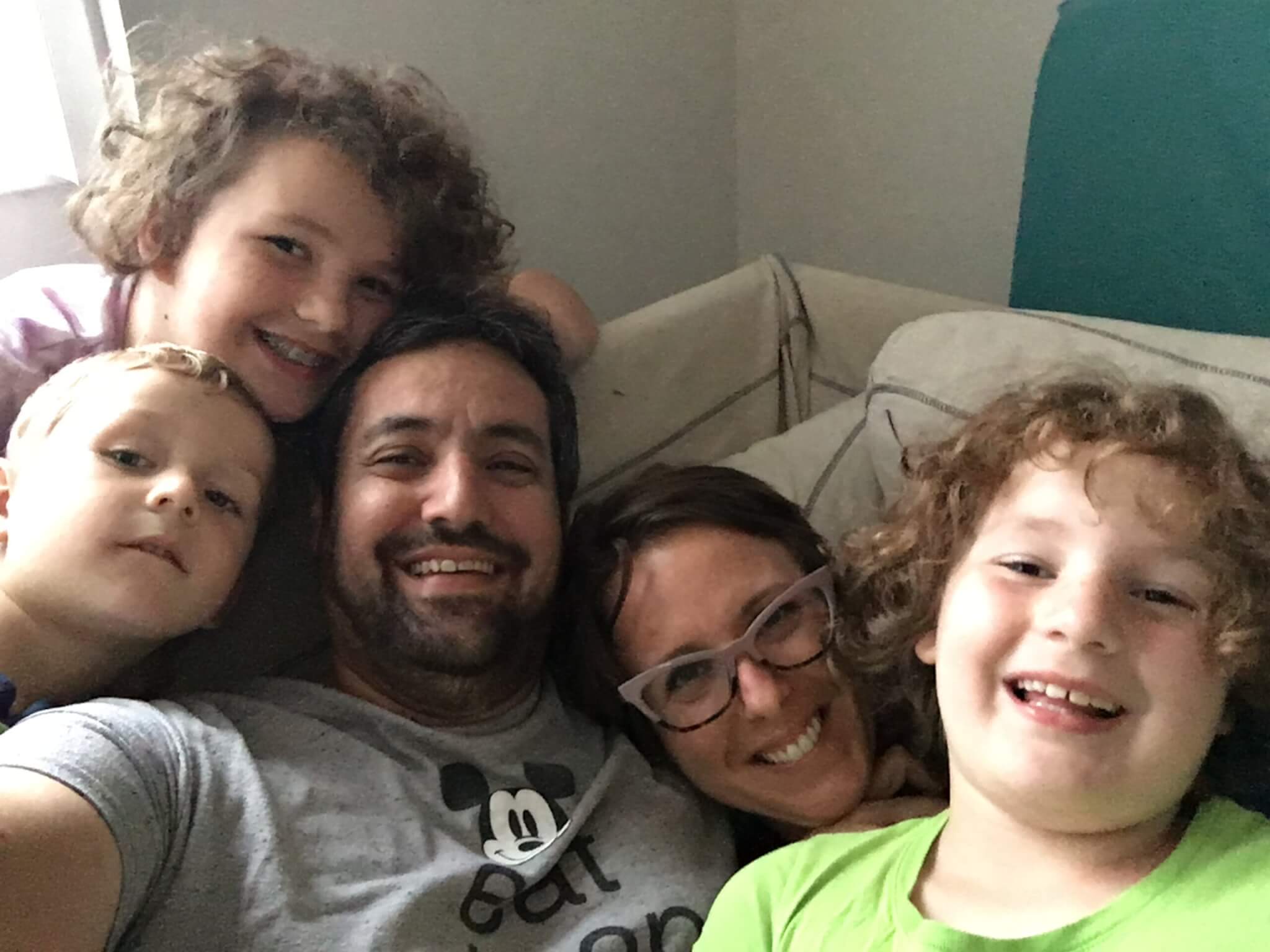 What is your favorite part of your role?
I would say with my role I have two favorite parts. The first is being able to have a key hand in finding a great story. It means you have to be able to mine the data and know where to look to uncover true insight. I was telling some team members the other day that the best insights I've discovered in my career have rarely come from a top-level look at the data. You have to drill deeper, and being able to do that successfully is thrilling to be able to share with a client and make a real difference.
The second part is teaching! I love being able to draw on my experience to help others along their own journey and make their jobs and lives just a little bit easier. I would not be where I am today without having some great teachers of my own, so I get a lot of personal value out of passing on that legacy and sharing it with others.
What has surprised you most about working at Qualtrics?
I mentioned this before, but I was pleasantly surprised at the level of intelligence all team members possess. I can honestly say that everyone I've met here and worked with 100% deserves to be here, and they have challenged me to grow and stretch in ways I never have before. The fact that we're constantly pushing each other to be better just by who we are as individuals is motivating and a great part of the job.
What's a favorite moment/memory of your time at Qualtrics so far? Or an impactful moment?
I really enjoyed hosting the Research Services TGIX Award Ceremony in the fall. I'll admit I was nervous because it seemed like a lot of work and I was worried the humor interspersed might not land. But it was very well received and given how tough a year 2020 was, it felt great to be able to bring a little levity and joy to our RS team that has worked so hard and invested so much. I had a great time!
What 3 words would you use to describe Qualtrics to someone?
Visionary, Driving, Flexible.
Qualtrics is growing, and if you're ready to find your "why" at a place like this, you can explore our open opportunities at any time by visiting our career page or by joining our talent community.
| | |
| --- | --- |
| | Adam is an alumnus of the University of New Mexico and started his career at Ameritest. Anyone who knows Adam knows that he is passionate about three specific things: Disney, Hamilton, and Mountain Dew |
See more of the Qualtrics Life on Facebook, Instagram, and Twitter.
Related Articles