Grow
Blaine, Software Engineer, shares how he pursues his goals
My university had an unofficial motto: "Enter to learn, go forth to serve." It's my goal in life to live up to that motto. I don't ever want to stop learning, and I want to use what I learn for the good of others. Qualtrics is helping me with both aspects of that goal.
Qualtrics gives me opportunities to learn. I'm learning new things daily just doing my job, and I am encouraged to take time to learn things outside of my formal assignments to develop myself as an engineer.
Qualtrics also gives me the resources to serve. My wife and I hope to be foster parents and use our resources to help kids in need. My job gives us the financial resources we need to do so. Qualtrics also offers paternity leave and respects my work-life balance, so I have time to spend time with and serve my family.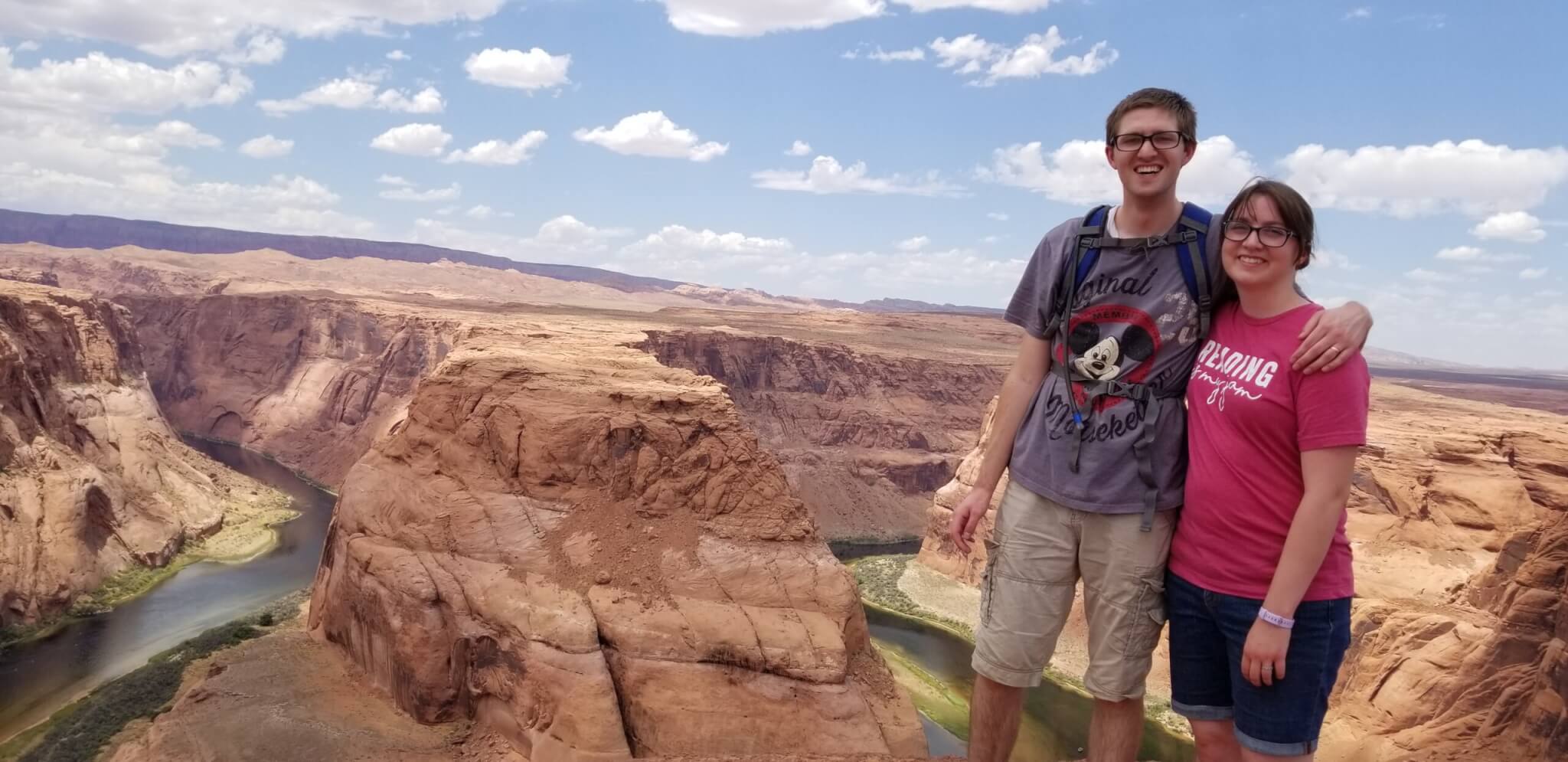 What attracted you to Qualtrics in the first place?  
I'm from Utah, and Qualtrics was one of the major tech companies that started here, so they were always on my radar as I was looking for jobs and internships while studying computer science at BYU.
What does your day look like?   
I onboarded to Qualtrics during the Covid shutdown, so I have yet to actually work in the office. But I've got a good setup at my desk at home, and the magic of the internet means I'm able to do my job with limited set backs even though I'm physically on my own.
My most common daily activities include morning team meetings (over Zoom), writing and debugging code, communication with customers, and collaborating on projects with my teammates (over Zoom).
My team also makes a point of getting together once a week to play some online games, which is a fun way to stay close despite the distance.
What is your favorite part of your role?   
I like the satisfaction of writing some code, debugging it, then seeing it work.
What has surprised you most about working at Qualtrics?   
I have been pleasantly surprised by the company's emphasis on diversity and inclusion.
What made you want to get into engineering?  
I love solving problems and building things in my head, which is exactly what writing software is all about.
You've been at Qualtrics for a while now, so, why is it still Qualtrics for you? How has Qualtrics lived up to your expectations? How has it been different?  
I've actually only been here for about 6 months, but there is something that has really stood out to me about Qualtrics since I've arrived that is motivating me to stay here.
The Qualtrics product is all about listening to and understanding people's experiences. I believe strongly that the world is a better place when we sincerely listen to and try to understand other people. I think it's really cool that the product I work on is built around that idea.
And Qualtrics doesn't just sell its product; it uses its product. The Qualtrics leadership regularly solicits my feedback on the employee experience. This makes me feel listened to and understood, and I trust that my voice matters to the company I work for.
And as I share my experience with leadership, I feel comfortable being transparent, because I feel that leadership is transparent with me. I have seen that leadership makes an effort to keep all employees in the loop on what the company is working on, challenges we're facing, and where we're headed.
This relationship of listening and transparency between me and my leaders makes me feel like Qualtrics is a great place to be.
Qualtrics is growing, and if you're ready to find your "why" at a place like this, you can explore our open opportunities at any time by visiting our career page or by joining our talent community.
| | |
| --- | --- |
| | Blaine is an alumnus of BYU and started his career at Qualtrics. Blaine has two Russian Tortoises. |
See more of the Qualtrics Life on Facebook, Instagram, and Twitter.
Related Articles