Why popular culture matters when creating breakthrough brand experiences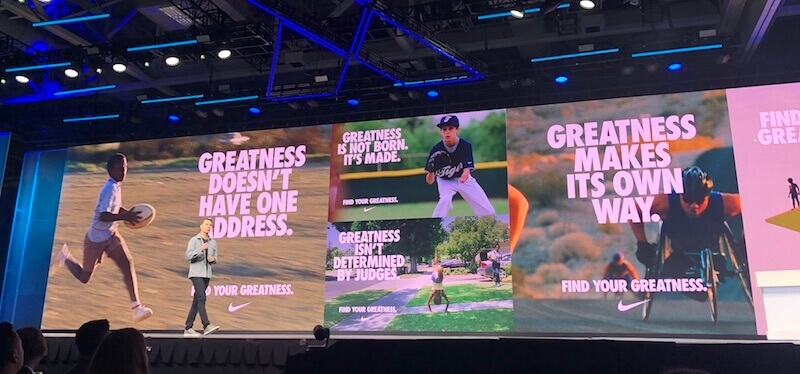 Are your customers' attention spans really getting shorter?
New research suggests not. In fact, attention spans might just be getting longer, with more than half of respondents saying they can give a piece of content more attention today than they could a year ago. However, half also said they are more selective about the content they consume now compared to 12 months ago.
In the experience economy, attention is a commodity. Today you need to earn – rather than pay – for it. And when it's done right, earning attention is one of the best opportunities to grow your revenue.
But earning attention today is no easy feat. Specifically in the context of fast-moving industries, noisy communication platforms, and at a time when people are trusting companies and advertising less.
Winning the battle for attention
To earn your customers' attention today you need to deliver a unique experience, engage them around issues that matter with content that entertains, and on their terms.
In the battle for attention, popular culture is an invaluable asset.
At Qualtrics X4 Summit we heard from Greg Dzurik, VP of Marketing at Collider / Yum! Brands about what businesses can do to create moments in culture.
You can watch the Collider / Yum! Brands session on-demand here.
Dzurik explained it's not just share of voice that matters in marketing today, but share of buzz on the platforms and channels – like social and traditional media – used by your customers. After all, one of the biggest influences on our own behavior is other people.
Capitalize on culture
There are 3 things to consider when creating moments that use culture to help your brand breakthrough:
Use your distinct assets – You need to be recognizable so that consumers can attribute the moment to your brand. This means including products, logos, colors, and even ambassadors that people will automatically link to your business so that you own the moment.
Make it talk-worthy – Ensure you're targeting moments and conversations your audience is interested in. These moments will organically have their own buzz among consumers. Big global events like the Super Bowl are obvious examples, but it can extend to simply responding to new product launches and quotes from notable people.
Contribute to the conversation – Always try to communicate something new, and something different. This point of differentiation gives you your own platform so that you don't have to share the moment with others.
Be purposeful and relevant
To satisfy these criteria, Dzurik explained brands needs to know their role in the moments being created. For instance, is it to simply entertain? Is it meant to be useful? Is it designed to challenge the status quo? Or is it to demonstrate social purpose and value?
Being able to unearth consumer insights for inspiration is another critical component, says Dzurik. This is done by analyzing your own customer data, and mining social data – including words and phrases – to reveal unique trends and behaviors. Using platforms that bring experience and operational data into a single dashboard, and which empowers you to understand the why and how behind these patterns, are key to this.
The final thing to do, according to Dzurik, is to light a lot of fires. We're all hoping to create a piece of content that goes viral. But the reality is, there is no guarantee your asset will do this, or guide to creating it. The only solution is to consistently build distinct moments aligned to popular interests. Maintaining and growing your share of buzz increases the likelihood your voice will be heard and amplified by consumers.
Nike's 'Breaking2' campaign is a great example of a moment that sparked consumer interest by being useful, and which helped progress its industry. In setting out to achieve something that had previously not be done – run a marathon in under two hours – Nike not only increased its share of buzz but created a new product to sell, undertook extensive research advancing sport, and strengthened its position as enabling superior athletic performance. Huge benefits that have been achieved by simply tapping into a cultural moment.
To break through and create moments in culture your actions need to speak louder than words.
And to have the greatest impact you need to know where customers are communicating, what they care about or are interested in, and how they consume online content.
Do you want to watch this session and the other top sessions about the brand breakthroughs taught at X4 Summit? Watch them on demand now.
Recap the best brand sessions from X4