What's New in CX? Engage your customers with new digital and compliance tools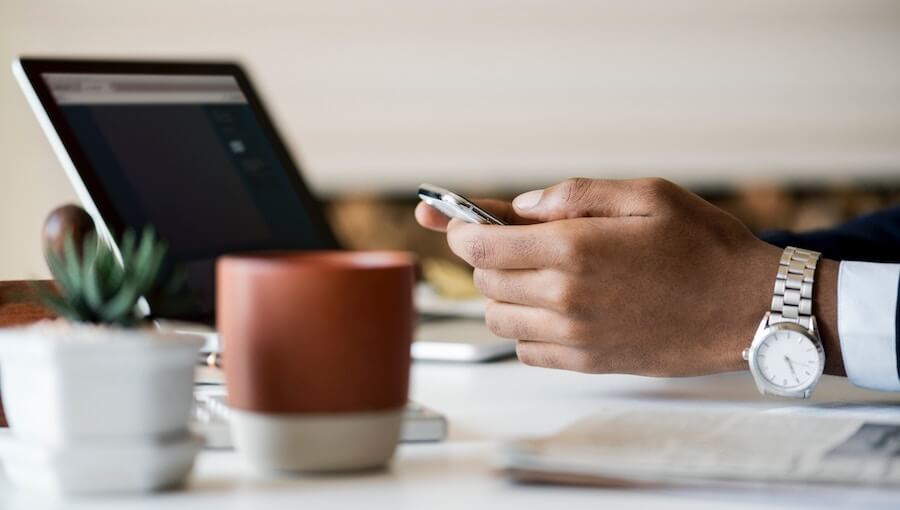 At Qualtrics, we're focused on empowering you to create world-class customer experiences that improve your bottom line and customer satisfaction. That's why we're constantly building new capabilities to enable you to engage with every customer at every meaningful moment, even without distributing surveys. Take a look at what's new in Qualtrics Customer Experience this month.
Engage Digital Customers During Moments that Matter
Whether you're B2B or B2C, digital channels such as websites and mobile apps are major drivers of customer loyalty and brand perception. And, the latest enhancements to our Website and In-App feedback capabilities make it even easier for you to drive breakthrough experiences by engaging your customers in the moments and touchpoints that matter.
Qualtrics Mobile App SDK
To be a leader in CX, you need to engage your customers on the go. Whether shopping, doing a price comparison, researching making reservations, submitting expense reports – mobile is where your customers are. No matter your industry or business model, on the go capabilities matter. That's why at Qualtrics we have brought to market the industry's most robust and scalable mobile CX toolkit integrated with our enterprise CX solution.
Our in-app CX measurement capabilities now support local notifications to engage with your app users. This new creative type within the Qualtrics Mobile App SDK, allows you to trigger prompts for customers to provide experience feedback at key moments in their in-app journey without interrupting the tasks they came to complete. For example, if you're looking to measure the holistic app experience, you can trigger a notification asking for feedback once the user exits the app rather than distracting from the task at hand.
React Native support for Qualtrics Mobile App SDK
The Qualtrics Mobile App SDK is now also available for mobile apps built using the React Native framework, in addition to the already supported native iOS and native Android SDKs.
Website Feedback
Digital Customer Experience is moving towards mobile-based web browsing. As such, your website feedback intercepts need to be mobile web responsive to provide an optimal experience across desktop and mobile web browsers.
Our new Responsive Creative Interface makes mobile web compatibility easier than ever with support for a new responsive creative, straight out of the box. So there's no need to worry about different mobile or tablet browser sizes. Additionally, we have built in accessibility support for this creative to enable aspects such as keyboard navigation, screen reader support and appropriate HTML tagging.
That's not all! The Responsive Creative Interface makes it easy for anyone in the organization to create and deploy creatives, significantly streamlining workflows.
Visit the Qualtrics Customer Community to find answers to your questions or learn how other Digital CX professionals are using website feedback to drive engagement.

Confidently Protect User Privacy & Improve the Quality of Your Data
As your Customer Experience and research programs scale, it's important to create centralized governance without creating data silos or employee bottlenecks. With ExpertReview, you can confidently create guardrails to enable everyone in the organization to take action on customer insights and gather feedback. By centralizing your approach, you'll ensure compliance with key standards and regulations such as Personally Identifiable Information. This adds another level of control to the great out of the box enterprise grade security, GDPR, and FedRamp compliance provided by Qualtrics.
Ensuring high-quality data for your business and customers is of the utmost importance, and ExpertReview makes it easy by predicting, recommending, and improving the quality of your research programs.
ExpertReview automatically reviews your projects before they go live  across three areas:
Methodology: Recommended best practices on how to build your survey in order to elicit the best data from your respondents.
Survey Errors: A check for common mistakes made during the survey building process that could cause your survey to not function properly.
Compliance: A check to verify that you are complying with WCAG accessibility requirements.
This month, we're extending our compliance capabilities with ExpertReview Compliance Assist. These new capabilities help both the creators of feedback touchpoints and respondents as well as assisting the brand administrator in scaling proper feedback methodology.
Determine what topics will be flagged as sensitive data, using pre-built topics or your own customizable ones.
Alert survey builders when they are asking for sensitive information.
Warn respondents before they try to submit sensitive information.
Redact sensitive information so the users in your brand never see it.
Efficiently Scale Your CX Feedback Program
iQ Directory is your single system of record for all your operational and experience data. It means you get a 360-degree view of every customer interaction from the actions they took to the emotions, sentiments and beliefs driving their behavior.
Now, you can gather feedback from the right customers, at the right time based on their previous interactions with the organization with iQ Directory Import Automation for Multiple Feedback Requests. Now you can trigger multiple distributions from single file imports based on your criteria and configuration. If a customer qualifies for multiple feedback opportunities you'll automatically solicit feedback while maintaining your existing contact frequency rules.

We hope you enjoy these new capabilities and we would love to hear your feedback on how you are using them to advance your CX program. Join us in the Qualtrics Community forum to share your thoughts.
Cheers,
Webb
VP, Customer Experience