Featured
5 must-read market research books for 2022
Our list of the top books for market researchers and business leaders is in! We searched high and low to find the best books on market research - check out some of our favorites and see our full list of must-read books for 2022.
Ebook: 2022 Market Research Global Trends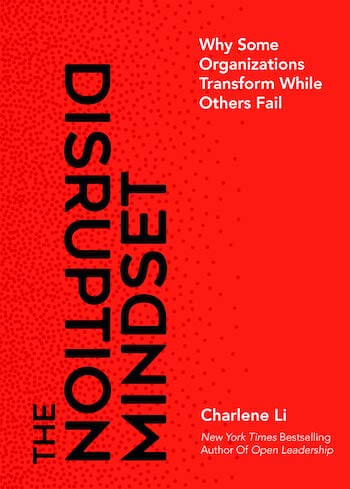 By Charlene Li
Charlene Li upturns our thinking and suggests that disruption doesn't create growth – growth creates disruption. She argues that disruption goes beyond innovation and provides a roadmap with three key areas: Strategy designed to meet the needs of future customers; leadership that creates a movement to drive and sustain transformation; and a culture that thrives on disruptive change.
By using prominent brand examples, including T-Mobile, Adobe, ING Bank, Amazon, Starbucks, Electrolux, SHNU, Nokia, Microsoft and Southwest, Li gives plenty of  Big Gulp Moments to inspire people to make cultural changes that prepare you for disruption. Invest in this book, think about the ideas and make up your own mind.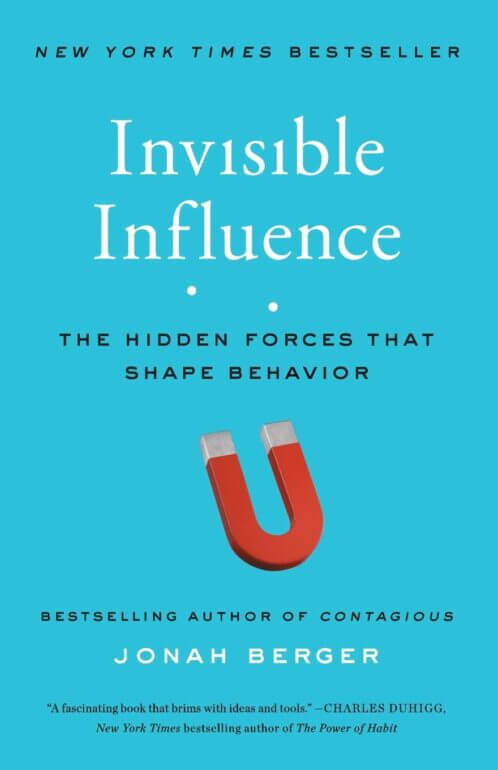 By Jonah Berger
Social influence is the invisible influence, according to the New York Times bestselling author, Jonah Berger. He explores the subtle influences that affect the decisions we make – from what we buy, to the careers we choose, to what we eat.
Berger explores some of the more subtle ways – like imitating other people or avoiding actions that may impact others' opinions of you – to more overt ways that give you a peek under the cover of an unconscious system.
Read this if you're looking for a fast read that digs into the psychology around why people sometimes behave differently, or comply with predicted behavior patterns.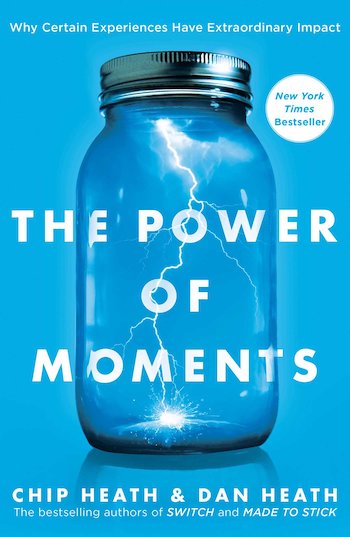 By Chip Heath and Dan Heath
Read about the experiment in which two strangers meet in a room, and—forty-five minutes later—they leave as best friends. Author and brother duo, Chip and Dan Heath, bring 'moments' into the limelight, with this fantastic collection of stories to delight and inspire you into action.
They explore (as the title suggests) how our most powerful moments are formed and how, by tapping into these elements, researchers and marketers can create more moments that matter and elevate the experiences they deliver.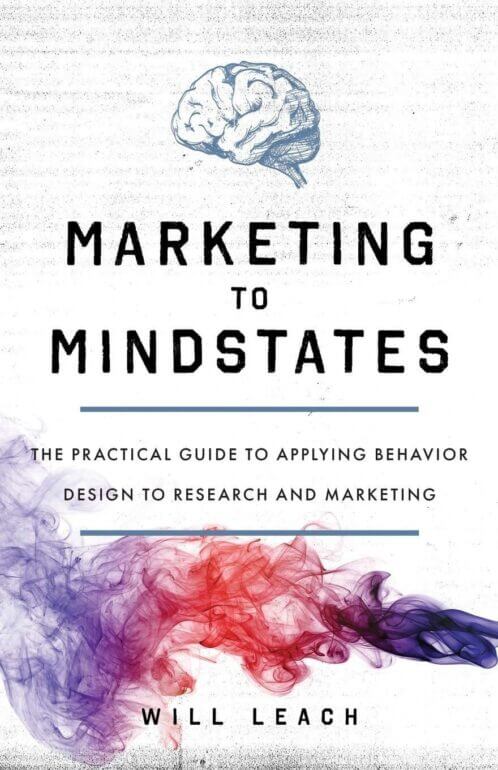 By Will Leach
Your non-conscious mind will filter out more than 99 percent of marketing you "see" today. So how do you make sure your marketing is part of the 1% that people don't filter out?
In this book, Will Leach demystifies this nonconscious filter and explains how to bypass it, introducing readers to temporary moments of influence called mindstates. With a book that's as practical as it is inspiring, Leach provides a powerful handbook for any marketer or researcher who wants to design creative that compels people to listen, care, and act.
By Cole Nussbaumer Knaflic
Storytelling is an increasingly important skill for any researcher. When it comes to presenting your insights and recommendations, the way you present them is often as important as the insights themselves, and getting stakeholders on board ensures they're listened to and acted on.
Cole Nussbaumer Knafic's book walks you through the 'why' and the 'how' of telling stories with data from the way you visualize it to how you communicate it to different audiences. This book should be on every researcher's shelves, and is packed with practical examples of how you can say goodbye to stale graphics, and use new approaches to deliver research with real impact.
See 5 additional recommendations in our complete market researcher reading list