2019's top four market research conferences in Europe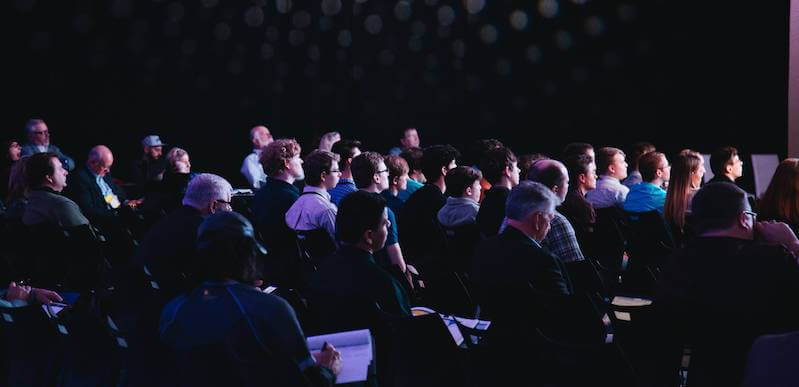 The world of market research is undergoing a radical transformation. From artificial intelligence and machine learning, to the proliferation of new data sources, the role of a market researcher is very different to what it was 5 years ago. With the research landscape always changing, many people head to conferences to stay up to speed with new technology, understand the latest trends, and connect with peers facing similar challenges.
Here's our round-up of 4 of the best conferences across Europe in 2019.
Dates & locations: 
London – April 17
Munich – May 15
Stockholm – May 28
Milan – June TBC
Madrid – June TBC
Amsterdam – June 4
Paris – June TBC
Cost: Free
Who should go: Everyone in the experience management industry, regardless of position or rank. If your focus is market research, there'll be specific sessions for you.
Description: For 2019, we're taking the X4 show on tour. You'll get speakers from some of the world's biggest brands, a chance to network with other XM pioneers and join expert-led masterclasses to hone your skills.
Top speakers in London:
Stan Sthanunathan, EVP Consumer Insights // Unilever
Kristin Arnold, UX Research Director // Google
Kate Clarke, Head of Insight // News UK
We'll be announcing agendas for our other X4 On Tour events very soon.
Date: November 19-20
Location: Frankfurt
Cost: €2,550-€3,300
Who should attend: Data and analytics leaders, looking to monetize new innovations, improve CX and transform how their organizations work.
Description: The event is focused on the future of data and agile analytics, and how organizations can create a culture of data-led decision-making. 
Top speakers:
Jorgen Heizenberg, Research Dir. & Conference Chair // Gartner
Carlie Idoine, Research Director // Gartner
Date: June 17-19
Location: Amsterdam
Cost: €599-€1,250
Who should attend: Researchers interested in mobile technology and innovation.
Description: The MRMW is the world's biggest conference focused on mobile and high-tech marketing research. If you're interested in how you'll be gathering insights in the future, this is the conference for you.
Top speakers:
Jasmeet Sethi, Head of Ericsson ConsumerLab // Ericsson
Estefanía Yagüez, Director of Market Research & Data Analytics // L'Oréal
Matthew Roberts, Global Research Director // Formula 1
Date: February 28
Location: London
Cost: £325-£585
Who should attend: Those interested in the relationship between data science and market research.
Description: This conference will focus on "new paradigms, techniques and skills" that are essential for market researchers to succeed.
Top speakers:
Alberto Ferreira, UX Research Lead // Travel Republic
Casey Scott-Songin, Senior Manager Data & Insight // National Gallery
Aji Ghose, Head of Research & Analytics // Sky
Join other market research leaders at an X4 On Tour event