Employee Experience
How to build belonging at work: 21 must-read books
2021 is the year of belonging. Here are 21 must-read books on how to build it within your organization and encourage everyone to feel safe and supported so they can be their authentic selves.
Our 2021 Employee Experience Trends report highlighted belonging as the new top driver for employee engagement.
That finding inspired us to create this list of our Q-mmunity's favorite books on the topic, not only cultivate a sense of personal belonging, but also make your people feel safe enough to be their authentic selves at work.
1. Tribe: On Homecoming and Belonging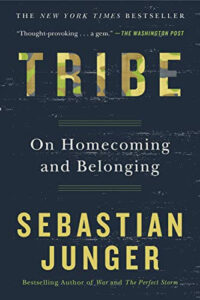 By Sebastian Junger
Tribe explores how modern society has championed an individualistic and self-centered approach to life that's at odds with our inherent tribal nature. Based on deep evaluation of our tribal roots and his own experiences of the war in Afghanistan, Sebastian explores how adversity can breed the strongest bonds. But only as long as we focus on cementing, not forgetting, those bonds as we heal. An apt read right now.
2. Untamed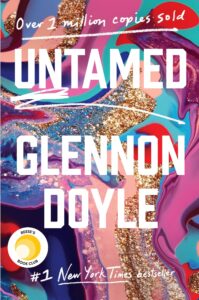 By Glennon Doyle
Glennon Doyle's intimate memoir Untamed deserves its New York Times bestseller status. It's a close-up of Glennon's personal journey from chasing perfection to finding the bravery to embrace her authentic truth. From the perfect mother, partner and Christian to falling madly in love with another woman and building a new life, based on trusting her inner voice and stepping into her full self. If you love Brené Brown, you'll love this.
3. So You Want to Talk About Race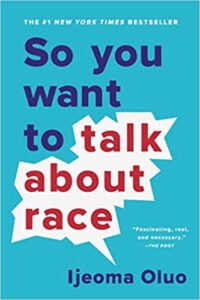 By Ijeoma Oluo
How can we constructively and honestly talk about race? This book guides readers of all races through subjects ranging from intersectionality and affirmative action to model minorities. The Book Review says it gives us the "language to engage in clear, constructive, and confident dialogue with each other about how to deal with racial prejudices and biases".
4. Belonging: The Key to Transforming and Maintaining Diversity, Equity and Inclusion at Work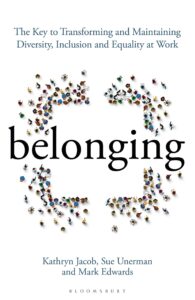 By Kathryn Jacob, Sue Unerman and Mark Edwards
Called "the most important business book of the year" by Esquire, Belonging is a must-read for HR leaders invested in making real progress on DEI. Based on more than 200 global interviews about workplace diversity, Kathryn, Sue, and Mark argue the major barrier to progress has been a lack of white male involvement. They then lay out a blueprint for creating allies throughout your organization, to galvanize difficult-but-necessary change.
5. Can't Even: How Millennials Became the Burnout Generation
By Anne Helen Peterson
If you want to better understand – to better manage, inspire and engage – millennials across your business, Can't Even is the book for you. Expanding on her viral 2019 BuzzFeed article with original interviews and extensive analysis, Anne describes how burnout has become the defining millennial characteristic. Can't Even is a deep dive into a systemic problem we can only solve once we grasp its scale.
Want more? Download the Full Belonging Booklist