---
What is an omnichannel contact center?
An omnichannel contact center is a strategic hub within the business that allows brands to provide customer service across multiple channels in real-time, providing a seamless customer journey. For example, a customer journey might begin on one channel, such as SMS, and seamlessly continue on another channel, such as website chat. The contact center is able to track this and provide service as and when the customer needs it. It can also look into the journey itself – did the customer journey break down, were there any points of friction? These insights can then be used to drive improvements throughout the business.
See increased performance in your contact center with Qualtrics
Digital channels for customer interaction that are usually included are:
SMS text messaging
WhatsApp
Phone calls
Live web chat
AI bot web chat
Social media platforms (Facebook, Twitter, Instagram etc.)
Email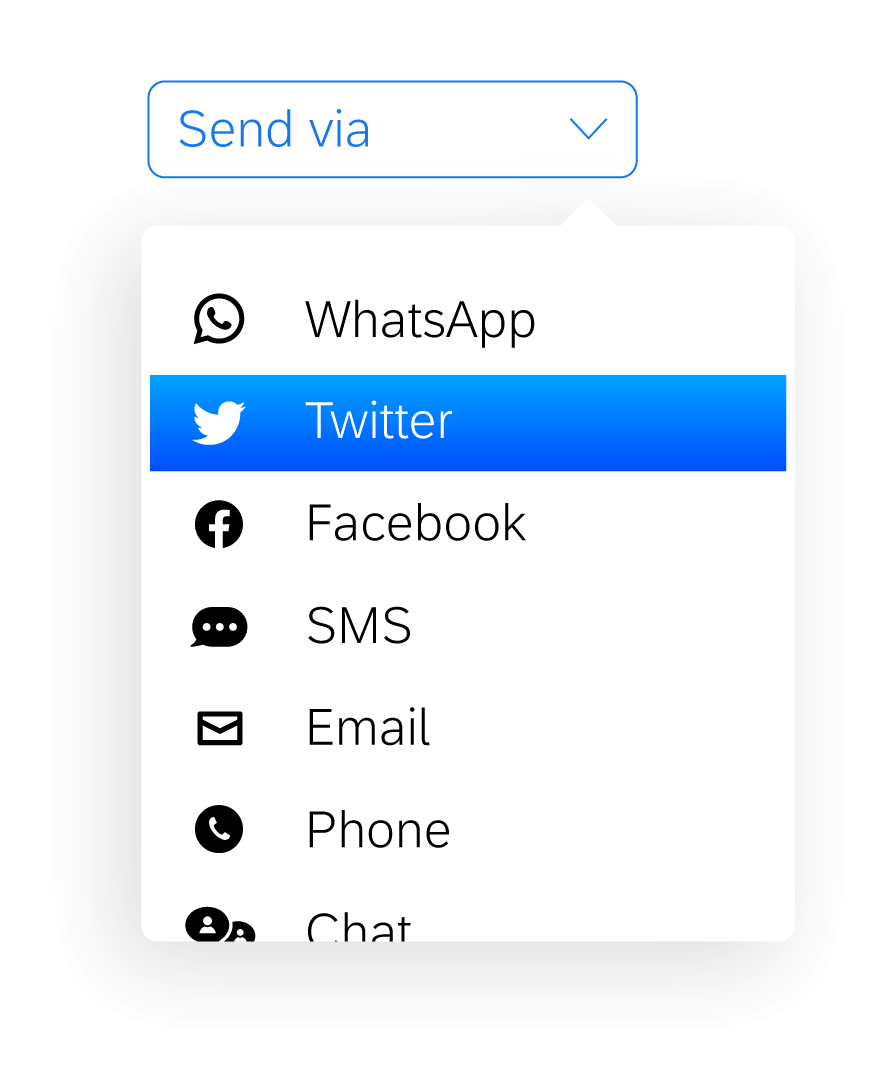 An omnichannel contact center is usually powered by center software that's capable of handling integrations between your CRM and multiple channels, while also potentially offering you in-depth analytics to streamline your service. Ideally, your contact center software should feature powerful omnichannel customer analytics to provide your customers and your employees with the best experiences – by telling you what's working, what's not, and how to fix it.
Choosing between call center software and an omnichannel cloud contact center solution
Though phone calls might be one way a customer will be in touch with your customer service team, it's not the only way. In fact, some customers might prefer to get in touch via different means, depending on their need. Software designed specifically for a call center might offer automatic call distribution to improve call center performance, but omnichannel contact center centers' software is likely to include this and more to allow for communication on multiple channels and for hosting of data in the cloud. Not only that, but all data will be integrated, meaning you can offer a more personalized, context-driven experience.
What are the benefits of omnichannel contact centers?
Omnichannel contact centers can provide multiple benefits to your business, and not just in the customer service function. Here are some examples below of why your brand needs an omnichannel contact center:
You can meet and exceed customer expectations every time
With interactions synced across all the channels that suit customer preferences, you can provide a seamless experience that flows from one contact center platform to the next. Customers are able to get in touch with you however they'd prefer, meaning they're more likely to get in touch and offer you opportunities to upsell and reduce customer churn.
Google has found that as much as 85% of digital customer journeys cross more than one channel, starting a purchase on one channel and ending it on another. Similarly, Harvard Business Review observed that 73% of consumers preferred completing their purchases through multiple channels. Brands need to facilitate cross-channel communication through an omnichannel cloud contact center to meet customer expectations, with consumer experience helping to push interactions to exceed expectations.
You can offer a deeply personalized experience
Around 80% of consumers say they find personalized experiences appealing, with 80% more likely to do business with a brand if they have one. Your service agents can easily access your CRM to offer personalized customer engagement that delights time and time again.
With omnichannel analytics and AI-powered automation, you can understand customers more deeply than ever. You are able to respond in the right way throughout every interaction, ensuring higher levels of customer satisfaction.
You can reduce costs and increase ROI
Using omnichannel analytics means you can see where experiences are broken, and what customers need to spend more with your brand.
You'll also be able to turn negative customer experiences that can lead to contact center outreach into opportunities for retention. Customers who rate an experience 5/5 stars are more than twice as likely to buy again – so it's worth investing in an omnichannel contact center to provide this type of experience.
You can increase customer empathy and in turn, loyalty
Customers are looking for a familiar, human experience with the brands they engage with. In our 2022 Global Consumer Trends research, we found 62% of consumers said brands need to care more about them, with 60% being likely to purchase more as a result. Showing that care is easier when you empower your customer service agents to meet customer needs across all service channels.
The customer service experience can be enhanced with an omnichannel contact center, which provides CRM context, multiple channels available for contact, useful self-service options and the chance to show real empathy. Currently, 36% of consumers are unhappy with the empathy shown in their customer service interactions – stand out by offering a more human customer service experience and develop more loyal customers.
Best practices of top omnichannel contact centers
Listen to every customer
An omnichannel contact center isn't just about offering various service channels for customer contact – it's also about omnichannel listening. With intelligent analytics as part of your omnichannel strategy, you can hear whatever your customers are saying, no matter the channel they choose. Better still, you can predict behavior and take action to head off negative interactions before they begin.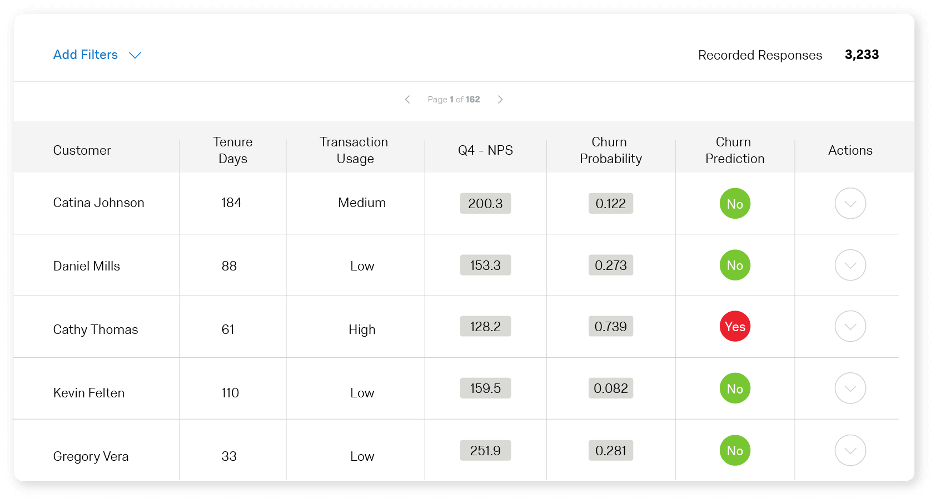 Understand every customer through omnichannel contact center analytics
Using features such as natural language understanding (NLU) and machine learning, you can detect emotions, sentiment and more in customer communications.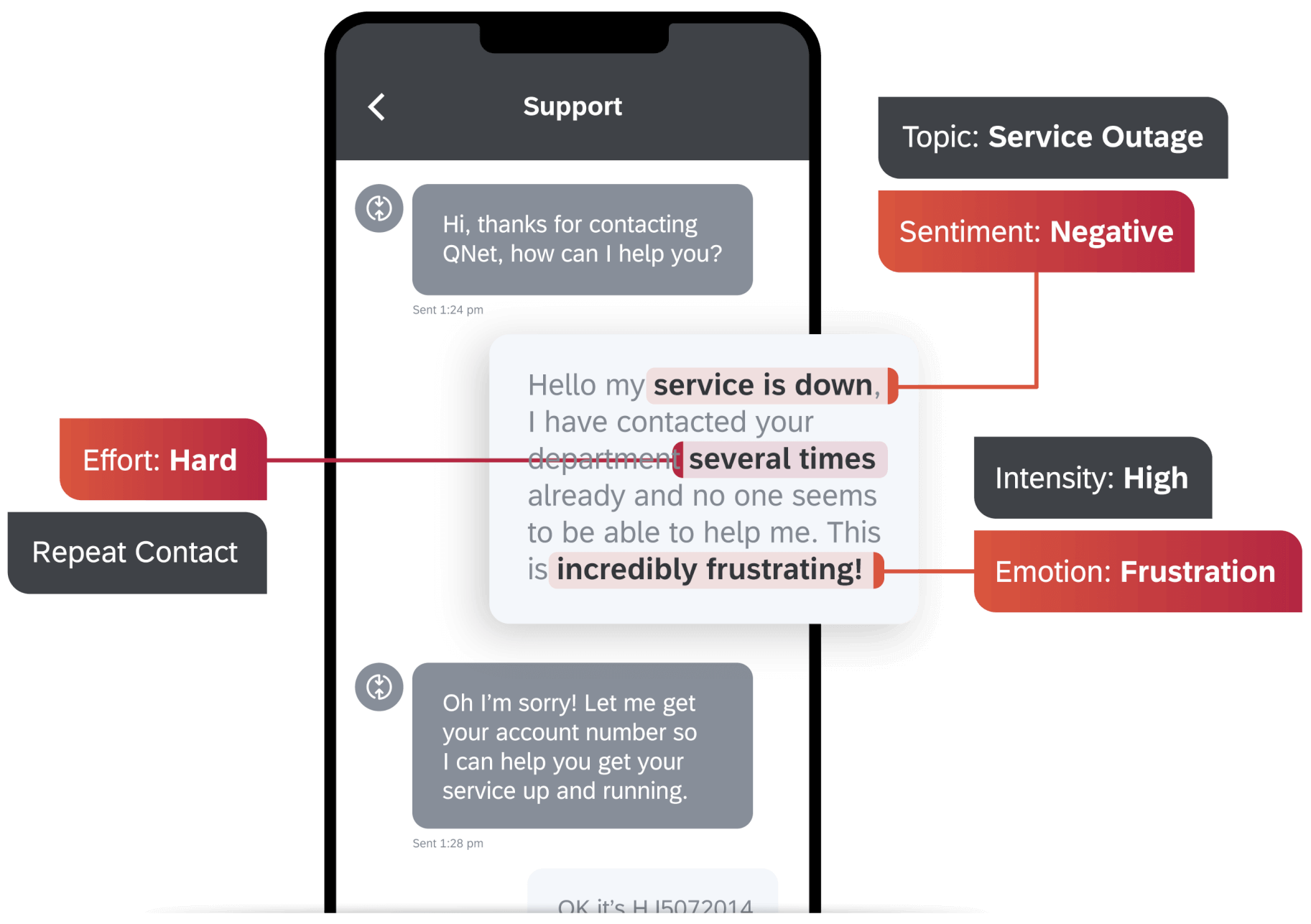 Your omnichannel cloud contact center's software can enable you to tackle negative sentiment and frustrated emotions with exactly the right responses, on whatever channel customers are using. Empower your customer service agents with deeper customer history and other information so they can take strategic action, rather than applying a rote response.
Act to make every experience as good as the next
Listening and offering the ability to reach out are important, but taking action to address customer issues and improve the customer experience is key for exceptional customer satisfaction. We found 63% of customers told us that companies need to do a better job of listening to feedback; taking action on customer data-driven insights allows you to not only win over customers, but do better than your competitors.
What to look for in omnichannel contact center software
Cloud capabilities
Your omnichannel contact center will need to be cloud-based to keep your omnichannel strategy agile and free your brand of expensive legacy systems such as physical call centers. Cloud contact centers can scale as you do, making it ideal for businesses of any size.
Automation
An omnichannel contact center solution that has automation and artificial intelligence built in is vital for success. You can automate processes to allow your agents to focus on priority customer issues on their preferred communication channels. Your omnichannel cloud contact center can also reduce the cost to serve by automating manual processes such as after-call summaries to free up customer support agents' time.
You can also automatically trigger insights to be shared with the right teams, based on automatic topic detection across every interaction.  Vital trends and insights don't have to stay hidden – they can be delivered in real-time to the people who need to see them.
Workforce management capabilities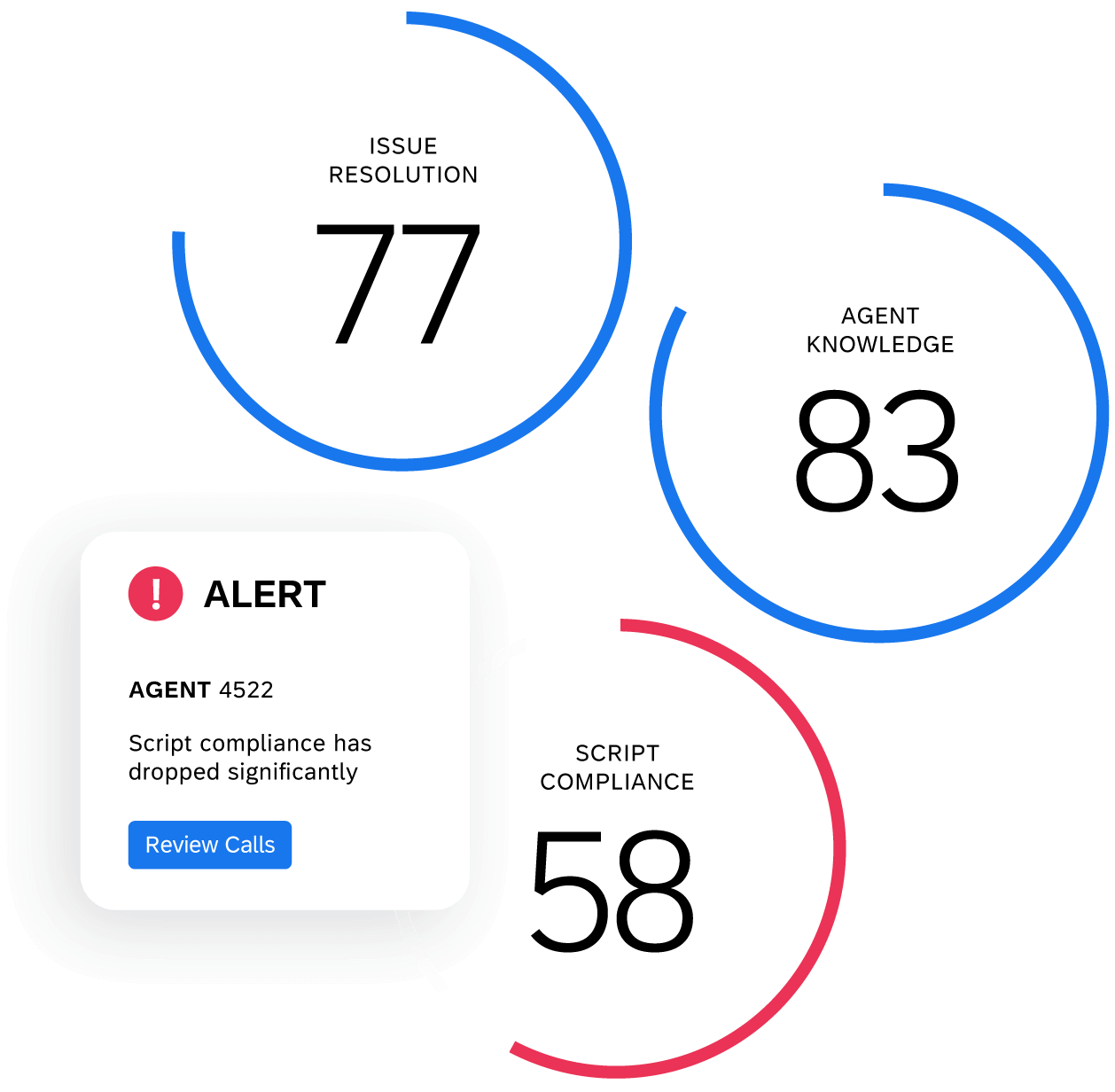 Your omnichannel contact center drives benefits for both your customers and your employees through quality management. Tech that allows for a holistic overview of agent performance with 100% interaction scoring across multiple languages and channels, providing fairer and more accurate methods of evaluating agents and customer interactions.
With performance management built into your software, you can increase agent productivity with helpful, specific guidance delivered automatically. Amplify your contact center agents'  empathy and elevate service quality with real-time agent guidance and training.
In-depth analytics
On the customer service side, with insights from analytics, you can improve first-call resolution rates, lower customer waiting times, and route simpler requests to self-service channels to ensure each agent is deployed only where needed.
For your audience, you're able to identify key moments of friction along the customer journey and deliver key intelligence to digital, product, marketing teams and more so you can find and fix problems before they happen. Your omnichannel contact center becomes a customer-focused hub that continually sends your team's vital insights for improvement.
You're able to make predictions about customer behavior and take action on all channels based on past customer data and feedback, and tailor your omnichannel strategy to provide excellent customer experiences every time.
Create an effective omnichannel contact center with Qualtrics
Your contact center has to take an omnichannel approach to fully engage wherever your audience are, no matter the customer service channels used. By listening to feedback, analyzing customer data and taking action across multiple channels, you're able to significantly elevate the customer experience.
Qualtrics CustomerXM™ allows you to turn omnichannel listening and analytics into ROI-driven action, no matter where it needs to take place. Your omnichannel contact center becomes an organizational goldmine of customer insights, with insights delivered to key personnel in real time to improve the customer experience.