---
We've put together an easy-to-follow product marketing guide that goes beyond the basics and helps project marketing managers to tackle their top five responsibilities and more. It's time to help your product marketing stand out, attract the right audience, and add value in a saturated consumer market.
Free eBook: Introduction to product concept testing 
What is product marketing?
Product marketing is an umbrella term that covers the processes and activities that bring a product to market and help it grow beyond its launch. This can include:
Using data from your existing customer insights, your target audience, your competitors, your stakeholders and more to inform your strategy
Getting feedback from internal and external sources through research
Creating a product roadmap
Developing a product marketing strategy, including facets such as product positioning and messaging
Launching the product in the market
Taking action post-launch to evaluate successes and improve sales
Product marketing might be a specific function within an organization, or it might be that personnel within different teams (engineering team, sales, marketing etc.) act as product marketers.
Though it might be part of your overall brand marketing, it's designed to hone in on one product's journey from creation to launch.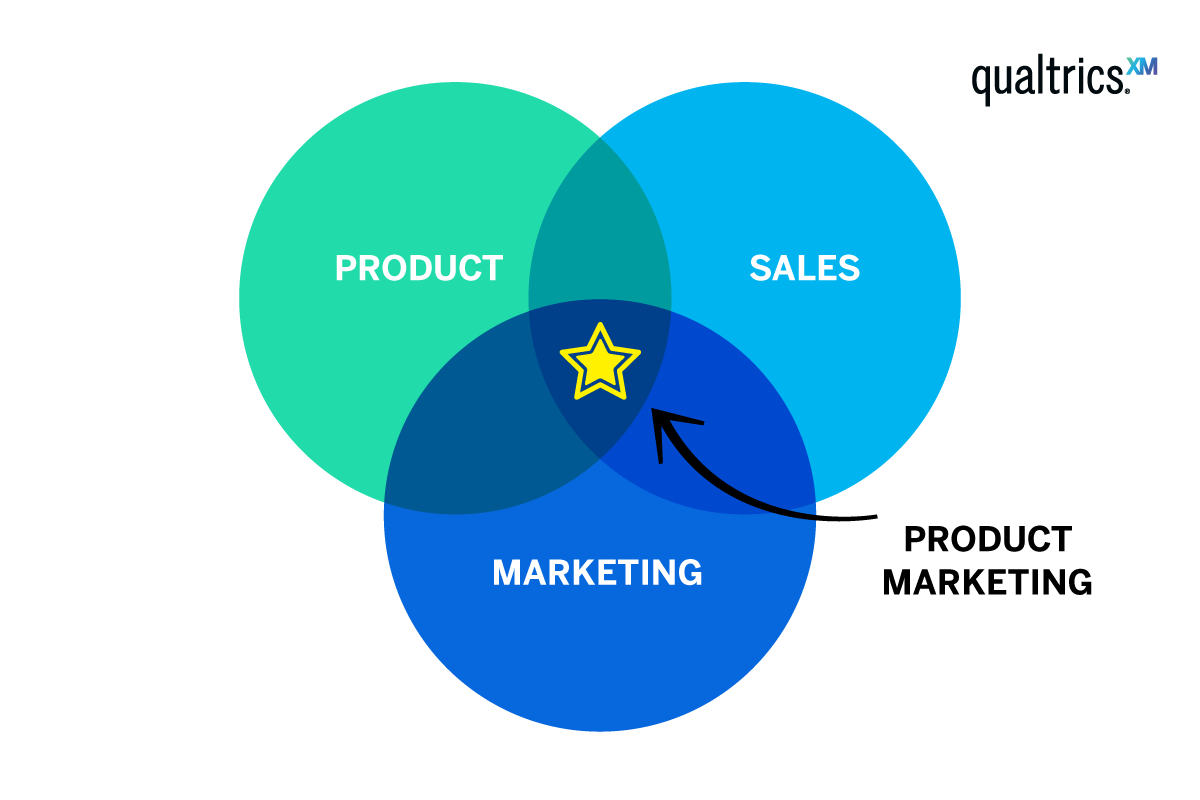 Why is product marketing important?
There are several reasons why using product marketing specifically, rather than marketing a business in general, has its benefits. Here are the main ones below:
Launching products is difficult – product marketing can improve chances of success
Harvard Business School professor Clayton Christensen states that of the 30,000 new consumer products launched annually, many fail. Only 40% of products developed ever make it to the market, and only 60% of the ones that do will make any money.
Product marketing success means not only creating a product that's viable for the market, but developing one that shows a deep understanding of potential customers' needs and desires. Product marketers are involved in all stages of the process to ensure success is built in, helping the product to tell the right story from its usage all the way to its messaging.
Product marketers are dedicated to individual product success
Having a dedicated product marketing approach allows you to not only create a product, but make sure that it succeeds when it is launched on the market. A product marketing manager can support customer outreach, track customer feedback and develop insights for future action, and help sales teams to push the product further.
A marketing department focused on brand marketing for the whole business can overlook key features, miss specific product-market fit details or lack the time to dedicate their efforts to each specific product. A product marketer's main responsibility is to ensure that each particular product will sell to their target customer, meaning it has a better chance of hitting the mark.
Products aren't enough – the story is also key
Even if your creation is the best solution to a problem, if it's not presented in the right way, it's hard to sell products. Even if product features meet requirements, sometimes products fail because of the content marketing around their launch.
Telling the right story through marketing and sales means that your product is not only fulfilling its purpose, but your external communications are continually creating demand. Product messaging is a key part of your product becoming a runaway customer success – and product marketing helps you formulate a strategy for each individual product.
What does a product marketing manager do?
A product marketing manager (PMM) or product marketer's job spans sales, product, marketing, and customer engagement.
When it comes to product marketing, product marketing managers (PMMs) have a lot to do:
Marketing products and services beyond the launch date. Reviewing revenues, pipeline, usage, or other metrics to understand the impact that product marketing activities have had. Scaling products across business lines and regions. (Some product marketing managers support five or more products at once). And keeping a strategic and detail-oriented eye on all product development.
As well as the above, product marketing managers are increasingly focused on certain tasks. five or more products, the top five responsibilities for product marketing managers are:
product positioning and messaging (92%),
managing product launches (79%),
creating sales collateral (78%),
customer and market research (72%),
and storytelling (60%).
The real challenge for product marketing managers, therefore, is knowing where to start and how best to manage these activities moving forward.
Product marketers' responsibilities pre-launch
A product marketing manager (PMM) or product marketer's job spans sales, product, marketing, and customer engagement.
Pre-launch, a product marketer's responsibilities include:
Market research — Which markets would be best for this product and are they ready?
Product positioning — How can the product be positioned in the market so that it is attractive to target customers?
Product sales and marketing communications — What brand messages need to be shared and in which channels?
Product launch activities — How can the product launch make as big an impact as possible to encourage awareness and sales?
Product marketers' responsibilities post-launch
Post-launch, a product marketing manager or product marketer has to track progress, communicate with other teams, and prioritize next steps. They also need to:
Engage with internal teams like sales — Are teams ready to support and promote the product?
Review product performance and development — How is the product performing and what are customers saying about it? What can be done to improve and develop this product further in the future?
The goal of product marketing is not just to deliver product marketing messages that help a product's memorability and saleability, but also improve them and scale the development process. Now, let's cover strategy.
Each product marketing team and what they do
According to the State of Product Marketing 2021 report (featuring responses from hundreds of product managers and marketers), most PMMs still report directly to marketing (62%) — but other teams are increasingly involved.
The teams involved with product marketing can include:
Demand generation
Demand generation teams look at ways to attract the attention of your brand's target audience. This can be through inbound marketing (search, social media, or website marketing activities) and outbound marketing (cold calling, conferences, or industry events).
Sales and marketing
Sales teams will help tie in the product to the daily sales agenda. Product marketers work closely with them to translate the product marketing story into sales material that focuses on benefits and features for prospects and customers. Post-launch, they'll be the team that helps the product marketers to make the sale and convert leads into users.
Development
When tracking the development of the product's progress from idea to a minimum viable product for testing, the development team will support the product marketers. If product marketing activities require coding, assembly, supply sourcing, or manufacturing, the development team can assist with these processes to bring the product to life.
PR and Brand
How can your product marketers ensure your product marketing is 'on brand', aligned with the company values, and to the same standard as other products in the range? Brand teams will give product marketers the right words, images, and logos to match the product marketing story, while PR will connect product marketers with media outlets to amplify the reach of the story.
Product marketing strategy
Before going into product development, there are several things that need to happen. Product marketing managers will need to consider the following:
Customer and market research: If the right product is sold in the right market to the right customers, it's a recipe for success. But who is the target audience?
Work with the marketing team to develop customer personas to understand who the products are being created for. Then conduct research to make sure it's clear where the product marketing can succeed and who the competition is.
Product marketing managers should ask themselves these questions:

Who will actually buy the product?
Do your personas represent the audience groups?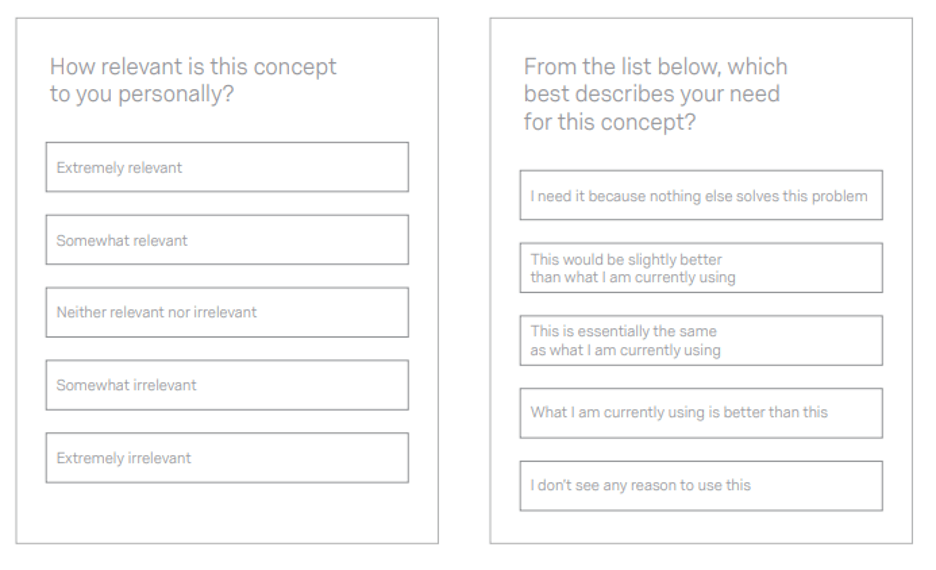 Product story: Work on the messaging behind the product. This includes questions like: How would this product work? What does it do and why? How does it support customers?
This stage is all about positioning the offering in the right way so that the target customers and market understand that it's what they need. It might be worth investing in product concept testing to make sure the product is the right one to go ahead with.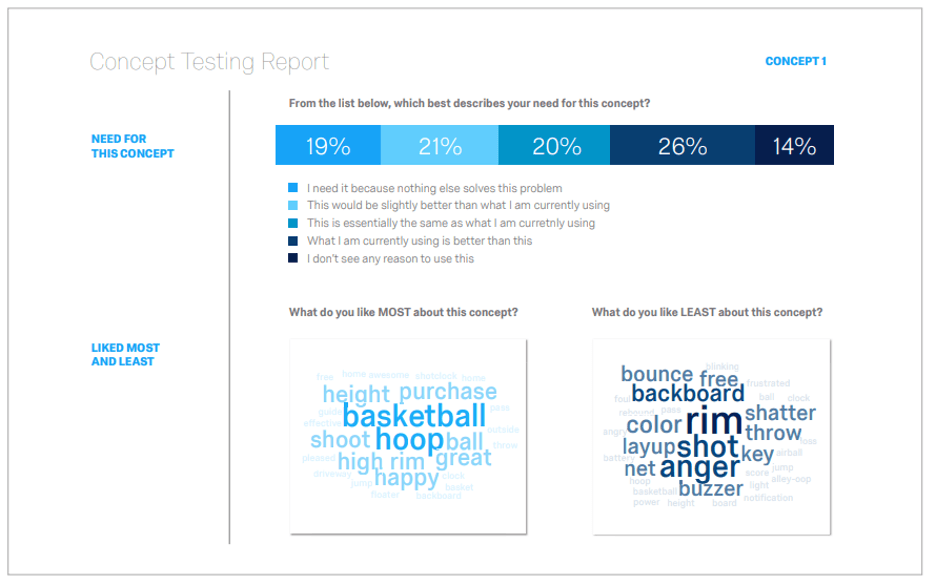 Product marketing managers should ask themselves these questions:
What is your product? How does it work?
What's the value it offers to buyers?
How does it compare to the competition?
What benefits does it bring to the buyer?
Promotional strategy: What's the most appropriate advertising approach for the product?
Start by identifying what media placements will engage the target customer and clearly convey the product story.
Product marketing managers should ask themselves these questions:
Product goals: What does your brand want to achieve with this product? Is it revenue? Greater market share? Higher adoption of other solutions? Whatever the goals, note them down and build the strategy around them.
When the customer and market research is complete, messaging and positioning are refined, and promotional strategy has been outlined, your product marketer can now build a go-to-market plan.
Building a go-to-market strategy
A product marketer's go-to-market strategy builds on pre-launch work and goals (e.g. revenue or adoption). It also highlights how to measure results/success. Here are a few product management elements a product marketer needs to consider:
Product research and development: Review the progress and development of a product, working with development and research teams to test and improve it until it's ready.
Product content development: Work with growth marketing or content teams to translate the product story into content that can be used across digital and offline channels (like the blog, website pages, social media, and news outlets).
Product launch planning: Form a plan to bring together the content channels, the in-person launch activities, the media interest, and the sales support to launch the product smoothly into the market. Ensure that the company can handle sales and delivery. More importantly, this part of the process assigns responsibilities and tasks to internal stakeholders, which helps move things forward.
Product launch meeting: Host a meeting to get internal team members on board with the product launch. Having a space to discuss issues is a great step to ensure a smooth roll-out and consistency of approach.
Engaging your network: Who can you work with (e.g. partners, suppliers, traveling salespeople) to help you spread the word about the product? Which social membership groups, interest groups, or official bodies could help market your product to their networks as easy, off-site inbound marketing?
Sales enablement: The product marketing team works with internal sales and the customer success team to ensure they are up to date on the product marketing, able to handle customer queries, and use the right product story and messaging to sell the product to customers. Sales enablement is critical for the product's financial success.
Great examples of product marketing strategies
Uber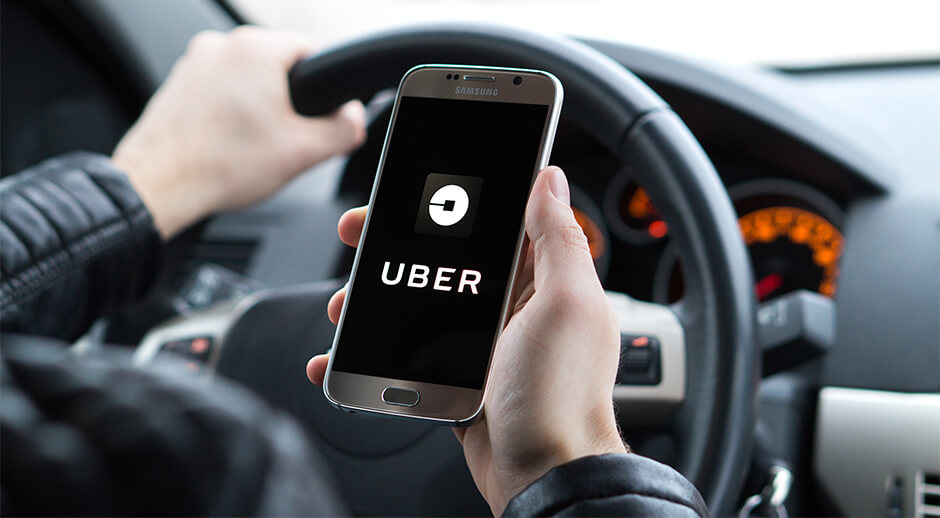 Uber entered the market in 2008 with a mission to solve the growing cab availability problem.
Back then, cab drivers were unavailable where and when people needed them, and people also needed to go to specific taxi stands or book in advance with cab companies to get service. Ultimately, there was a huge disconnect between people and drivers. Uber's product solution was to create the world's biggest taxi network, providing a service that connected buyers and sellers through a unique software platform. This was helped by their product marketing positioning of:
Evolving the way the world moves
Making cities more accessible
Bringing people closer to their cities
They measured success through a number of their launch activities and initiatives:
Product market and pricing fit: Do the customers consistently get a fair price? Is this unaffected by surge pricing?
Distribution: How many large cities can we enter? How many drivers can we gain within a certain time period? Which devices can we partner with to make our software work?
Communication: Which social media channels can we use for our product marketing and how much will they raise brand awareness? Can we get the app store to promote us? Do our communication efforts impact our bottom line?
Launch activities: Will our "refer a friend" campaign raise brand awareness?
Apple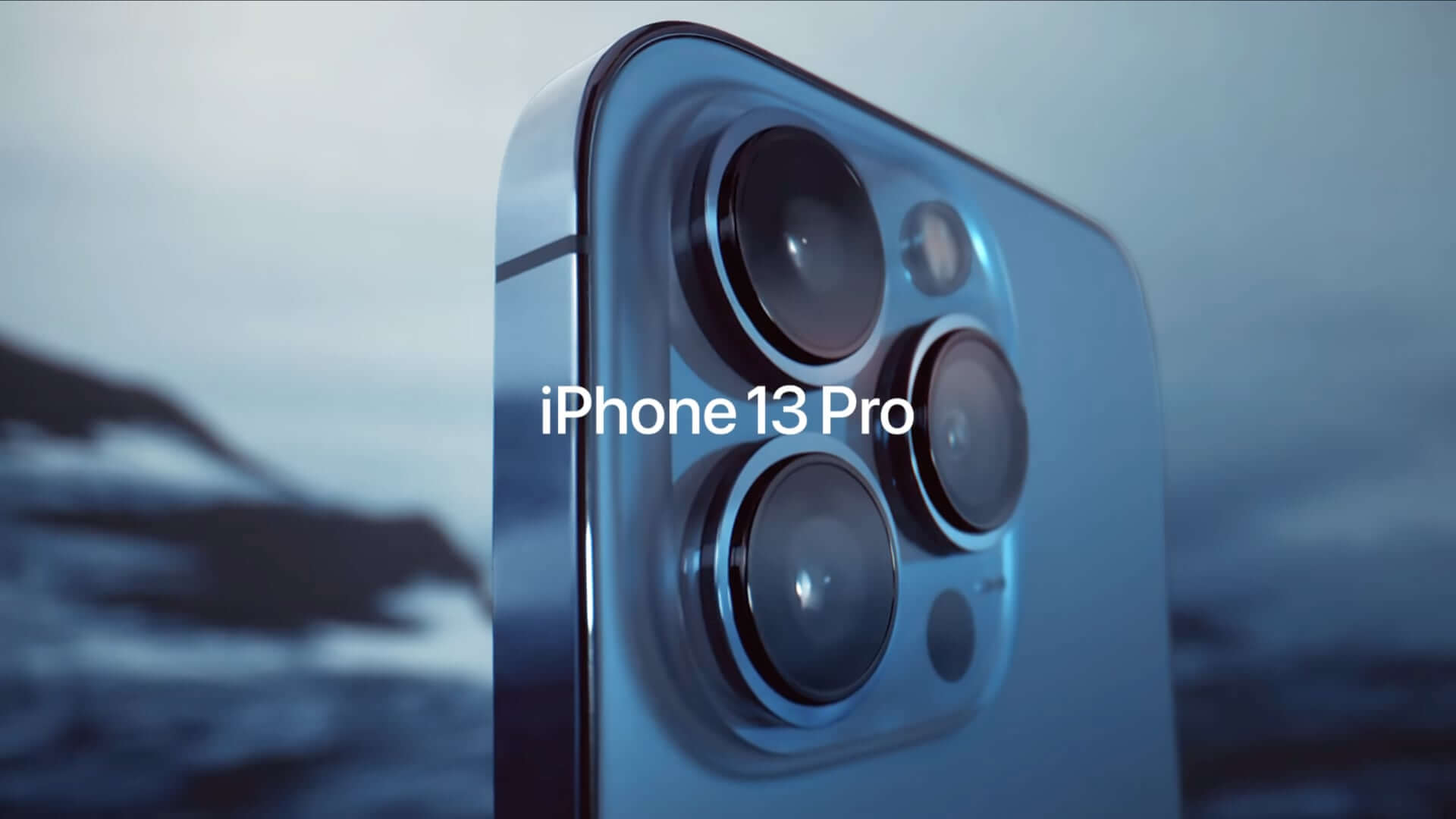 Apple's ethos is about innovation and making products that are simple to use and stylish. They targeted young professionals (aged between 18-24) that had money to spend and were interested in having the latest technology.
Their iPhone business model works to promote new features on a periodic basis, as well as offer accessories and apps that enhance the functionality of the iPhone. In this way, there are always new models, new apps, or new merchandise that keeps money flowing in.
They are known for knowing what the customer wants — by investing in research and development — and originally entered the market through the music industry with iTunes.
With slick, savvy events and marketing, and a fun-loving set of 'genius' staff, their product marketing attracts prospects through audience-focused marketing initiatives. Apple's launch events are nothing short of legendary, often resulting in people queuing overnight for the next 'must have' device.
As a result, the iPhone brings in more revenue than all of Apple's other product ranges.
McDonald's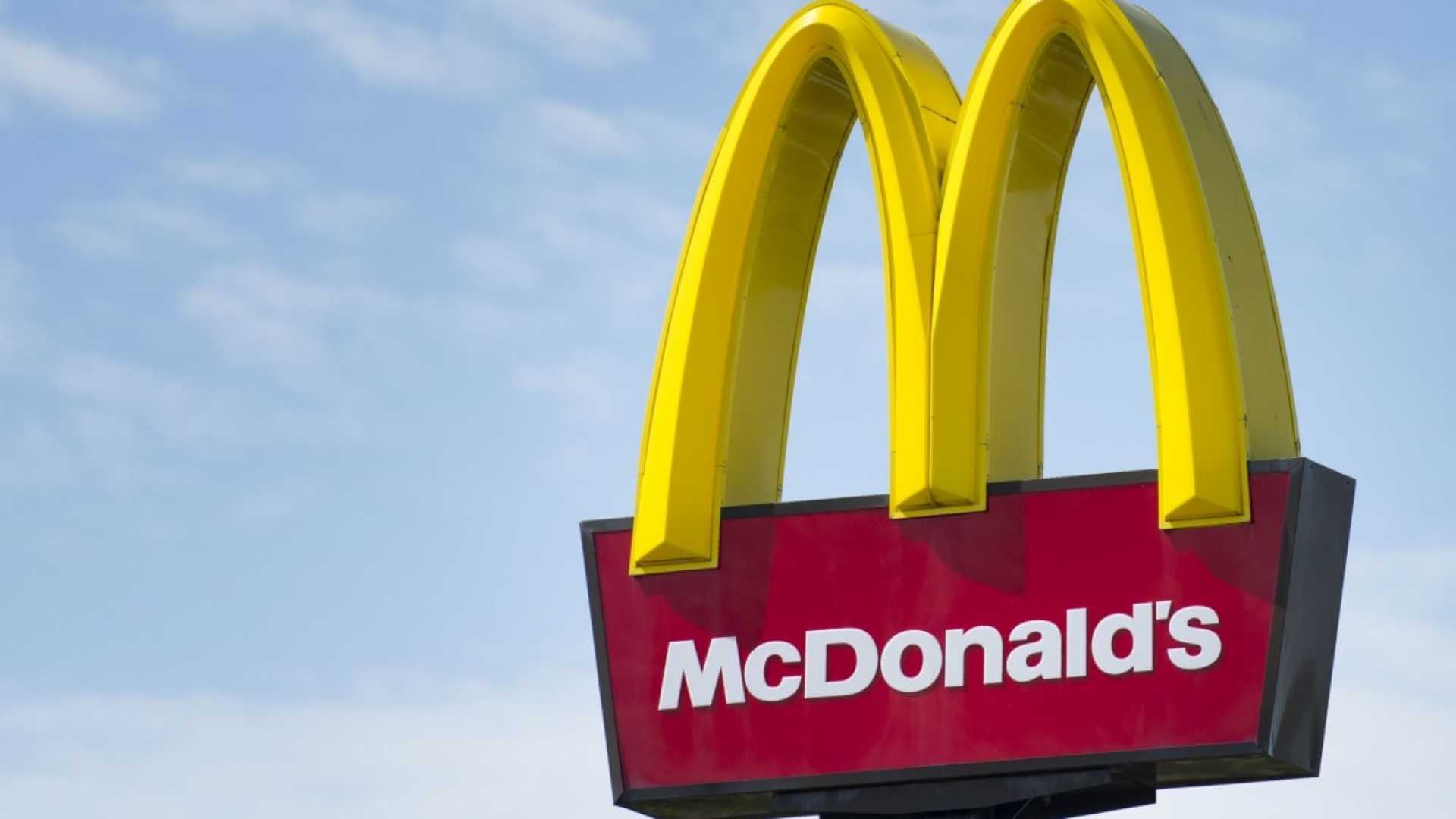 McDonald's iconic restaurant chain started off in California in 1940. Their original product marketing strategy was to position their restaurants as the places that customers want to eat. Their mission statement was to make everyone that went there smile and to keep the customer at the center of their focus.
They made a global name as a superior fast-food service provider by a clever mix of low pricing and combination pricing (e.g. happy meals and meal deals). And with Ronald McDonald as the face of their product marketing story, their brand became instantly recognizable.
Also, they chose their market niche and audience well — opening chains across America and targeting those looking for convenience and affordable food. They even doubled down on the affordability of their food by offering vouchers and discounts alike.
And that's not all — they even have regular game-based initiatives (e.g. McDonald's monopoly) and routinely launch mini-products as part of their saver menu. These all have great product marketing campaigns that involve TV, media, and billboards — ensuring people encounter them when on the go.
How to increase the impact of a product and create market growth
Equipped with a strategy and go-to-market plan, what else does a product marketer need to consider when planning a product roadmap?
Incorporate feedback at every stage
As there are a lot of moving parts across a lot of different teams, the product marketer will be constantly communicating with them, from ideation to product creation and testing. The feedback they get from each team should be incorporated to ensure the product marketing activities are the best they can be.
For example, the customer success team will no doubt have information on whether or not the products are a hit with customers. They would have direct insight into what customers are feeling and experiencing, as well as what the product marketer and your marketing teams could do next.
Find a simple system to gather information quickly, and act on the suggestions that would add more value to and benefit the product in the long term. Such feedback could be suggestions on who to partner with, or where there are opportunities for the product to shine in the market (such as defining the product niche and spotting market gaps).
Create a go-to-market vision
To help keep focus, the product marketing manager may want to create a go-to-market vision as part of the strategy. This establishes a clear goal to communicate to stakeholders involved in the product marketing launch, as well as show them how the product marketing team will measure progress. There are three parts to the go-to-market vision:
A problem statement: This discussed the problem within the market.
A solution statement: This explains what the product does to resolve this.
The objective and key results (OKRs): This provides the metrics goal to help measure how well the solution has worked.
Conduct reviews and watch metrics post-launch
After launch, it's important that the product marketing manager keeps an eye on things. It's important to put into action an agile process for reviewing progress, as this will allow the product marketer to make informed decisions on what to do next.
For example, if the sales are lagging for the product, is it more beneficial to help efforts in demand generation or train sales team members further on how to better convert leads? And how can your product managers see if the product marketing strategy was a success?
To answer these questions, review the following:
Did the story come through? Check that the product marketing story and description are clear by conducting product marketing research with test sample panels of customers.
Did the product marketing reach the right people? View qualified lead numbers.
Did the product sell? View the revenue and lead conversion rates to see how many people buy the Measure market share and whether people are peer-to-peer selling through reviews and testimonials.
Are customers happy? Try using Net Promoter Score (NPS) to see how loyal customers are to your brand. It's best to measure customer sentiment and customer lifetime value, as this suggests a monetary value to the relationship between the customer and the bran
Adjust the strategy as results come in
Your product marketers might find that the product marketing is not doing as well as they would like, so they might want to consider what they can do to generate further interest. For example, if the product is priced too high in the market, this can be checked by doing pricing point research. If they're not sure where the problem is, conjoint analysis can help.
Ultimately, it's necessary to investigate the root causes of poor performance and make changes that can be measured. This way, your product marketers can see how things improve over time in response to a change.
Support your product marketing managers with the right technology
When it comes to product marketing, the State of Product Marketing 2021 report revealed that PMMs and product marketers found that these skill sets and activities most helpful:
Collaborating with coworkers (78%)
Strong communication (77%)
Creativity and problem solving (74%)
Using software to enable your product marketing team to build on these skill sets is critical for product launches to be a success.
Achieve product success with Qualtrics
Whether your product marketers have training in these areas or not, time is precious, so having intuitive software that helps your team carry out these activities faster and easier is a win.
Why not use the Qualtrics CoreXM™ survey solution? Featuring a powerful AI machine learning engine — iQ — it automatically runs complex text and statistical analysis, getting straight to the root causes of performance issues.
It's built to help automate work processes and streamline communication by alerting the right people of what actions to take in real time. It also has advanced reporting for metrics showing how your product marketing activities are being received across your channels allowing product marketing teams or managers to quickly see and share information.
And with drag-and-drop style interfaces and hundreds of sample questions and examples, product marketers can be as creative as they want with setting up research. With Qualtrics CoreXM™, product marketing managers can achieve what customer success without any technical knowledge or training.
Lastly, all results are stored in integrated dashboards, giving information at a glance and keeping your team in control at all times.
Want to find out more about Qualtrics CoreXM™ and how it enhances product marketing? Sign up for a demo using the button below.