User Experience Research
User Experience (UX) research is the process of discovering the behaviors, motivations and needs of your customers through observation, task analysis, and other types of user feedback.
Request Demo
UX research helps brands and organizations accomplish the following:
Understand the user experience for new products, websites, mobile apps and prototypes
Make informed decisions through the product development process by testing various aspects of product designs
Discover, optimize and evaluate the genuine user experience
Understand each user interaction prior to conversion
Nail the design and experience early in a product's life cycle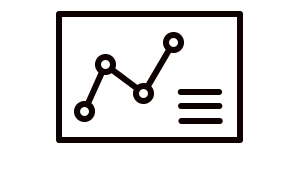 The Essential Web Experience Playbook
Learn 10 ways to capture targeted feedback, improve website experience, drive site conversion and improve customer loyalty.
Get the free report
Five basic steps to conducting UX research:
Objectives

What do you need to find out about your users and their needs?

Hypothesis

What do you think you already know about your users?

Methods

Based on your deadline, project type, and the size of your research team, what research methods should you use?

Conduct

Using your selected research method(s), begin collecting data about your users, their preferences and their needs.

Synthesize

Analyze the data you collected to fill in your knowledge gaps, address your hypothesis and create a plan to improve your product based on user feedback.
Don't make the mistake of thinking you can test your app, website, or product yourself – experienced UX researchers know that the best person to test your product is the customer you created it for.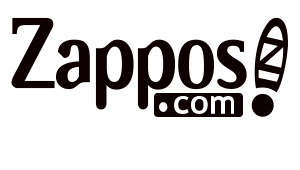 See how Zappos combines UX research, marketing research, and web analytics to build a complete view of the customer
View Webinar
User experience research methods
The type of UX research method you utilize will depend on the type of product you are developing, your deadline, the size of your research team and your environment. There are three research dimensions to consider as you decide which method is best for your project:
Attitudinal vs. Behavioral

"Attitudinal" refers to what people say, while "behavioral" refers to what people actually do; what people say and do are often very different. Attitudinal research is often used in marketing because it measures people's stated beliefs and needs. However, in product design, what people actually do tends to be more relevant. For example, A/B testing shows visitors different versions of a site at random to track the effect of site design on conversion and behavior.

Another behavioral method is eyetracking, which helps researchers understand how users interact and visually engage with the design of an interface.

Quantitative vs. Qualitative

Quantitative research studies quantify the results and generalize findings from a sample to a population. They typically require large numbers of representative cases to work with and are structured in their approach to questioning. Quantitative research uses measurement tools like surveys or analytics to gather data about how subjects use a product, and are generally more mathematical in nature. This type of inquiry aims to answer questions like "what," "where" and "when".

Qualitative research methods, on the other hand, gather information about users by observing them directly, as in focus groups or field studies. Qualitative research aims to understand the human side of data by gaining a sense of the underlying reasons and motivations surrounding consumer behavior. It tends to use small numbers of diverse (rather than representative) cases, and the interviewing approach is less structured. Qualitative methods are best suited to address the "how" or "why" of consumer behavior.

Context of Use

By collecting and analyzing information about users, the intended use of the application, the tasks they perform with the application, and the technical constraints presented by the application, context of use analysis allows researchers to better understand the user experience. Typically, context of use analysis data is collected through surveys, interviews, site visits, focus groups, and observational studies.

Context of use analysis is one method for identifying the the most important elements of an application or product in the context of using application or product. This type of research is a typically done early in the product lifecycle and continued as data identifies which components of the product and user experience are most critical.
The value of user experience research
Simply put, UX research is critical because it keeps you from wasting time, money and effort designing the wrong product or solution. Additionally, asking your customers directly what they value in a product keeps you from making erroneous assumptions in the design process. As a result you are able to design the product correctly the first time, instead of having to fix it later when customers are unhappy [4].
UX research is valuable for all areas of your business and yields clear benefits for your product, your users and your bottom line.
Product Benefits

By asking your customers for direct feedback about a potential product, you can discover how and when customers prefer to use a product, what pain points your product will solve, and how to improve your product design.

User Benefits

UX research is unbiased feedback, straight from the most valuable source: your customers. Because this type of research is not biased by investors, company leaders or outside influences, it is the best resource for getting actionable product feedback.

Business Benefits

Knowing what your users value helps you spend less time and money fixing flawed designs, speeds up the product development process, and increases customer satisfaction.