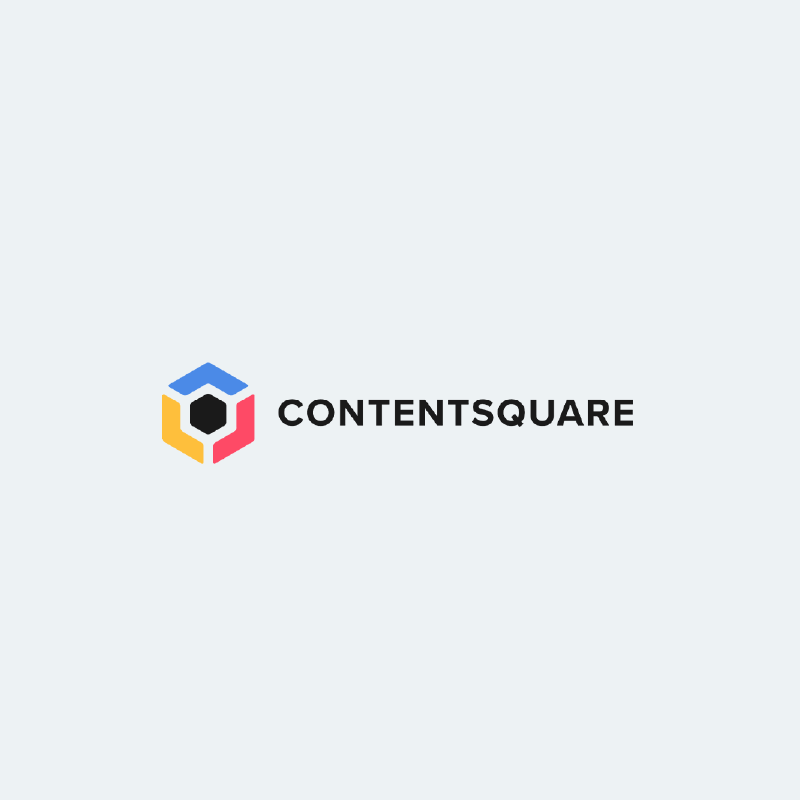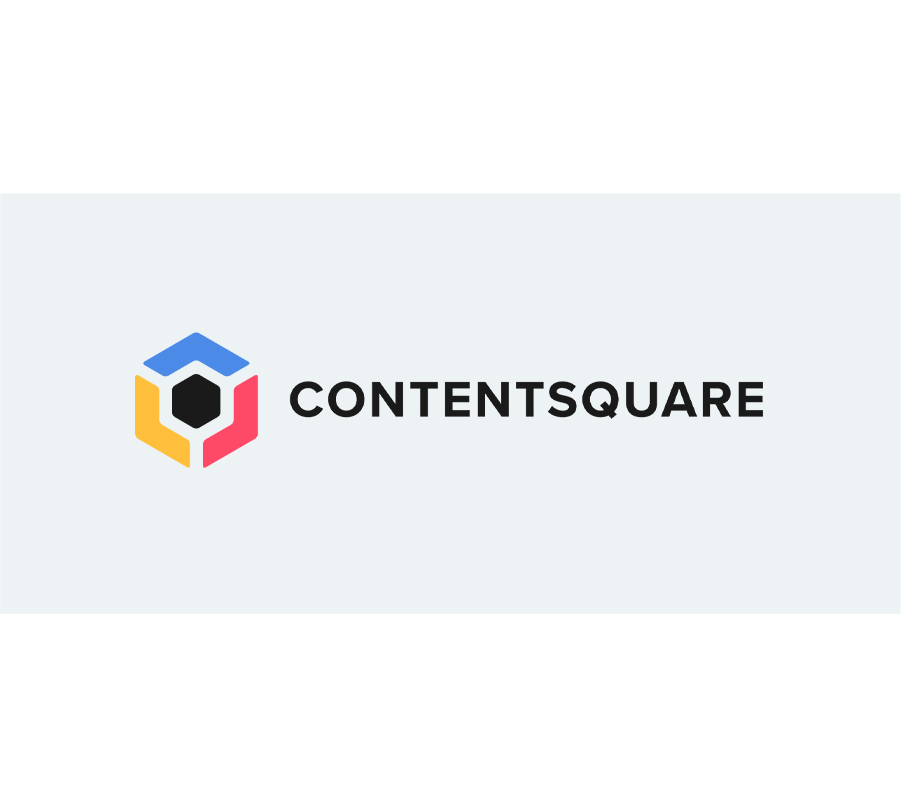 Integration
Contentsquare
Tell the story of your customers' behavior and identify areas to improve your digital customer experience
Core Experience
Customer Experience
Transform your digital experience by turning customers' digital interactions into meaningful insights and visualizations. You'll be able to gather operational data on all your digital journeys and combine it with x-data from your Qualtrics account to understand what's driving user behavior, and segment and target different audience segments based on their behavior.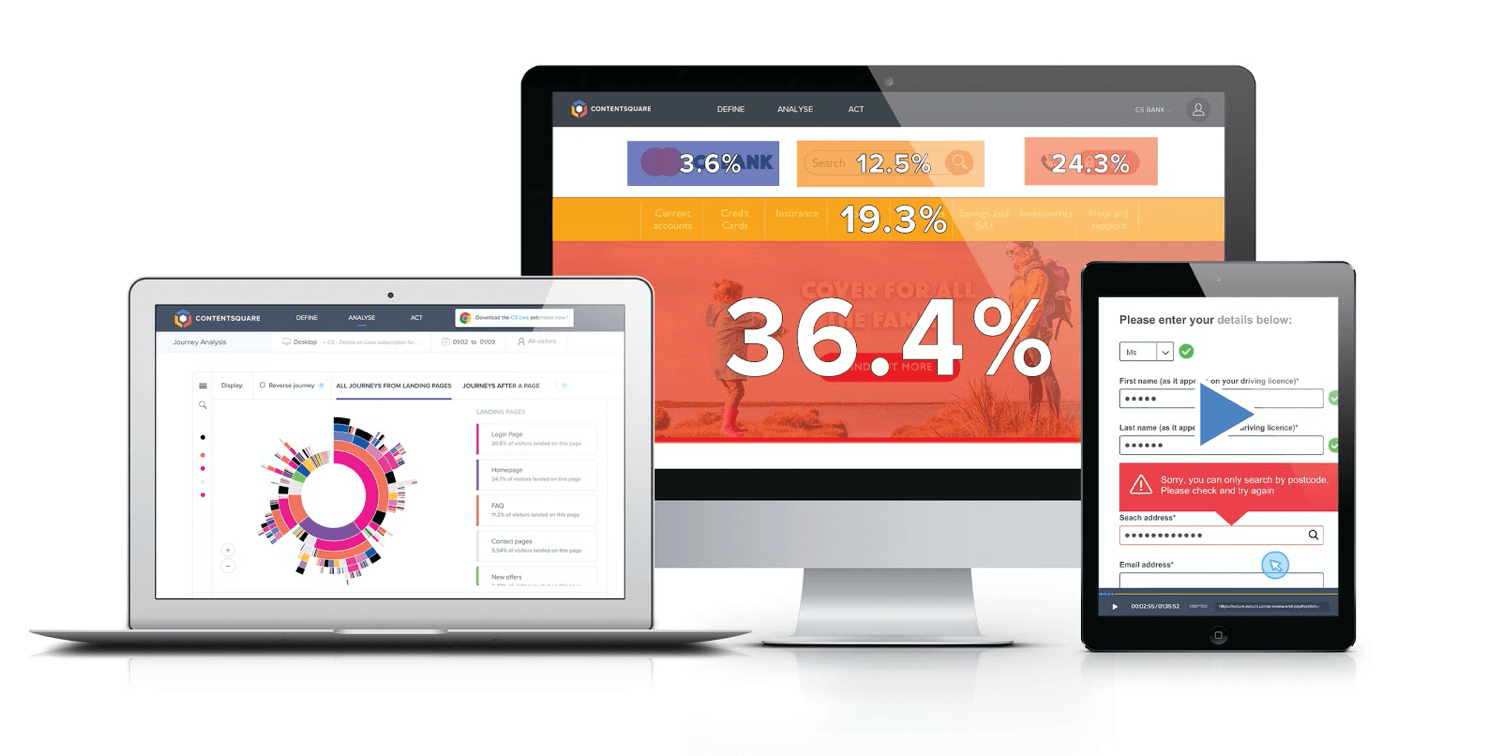 Outcomes Delivered
Understand customer behavior behind digital metrics
Exceed business goals by improving customer experience
Tap into the power of collaborative intelligence
Category Tags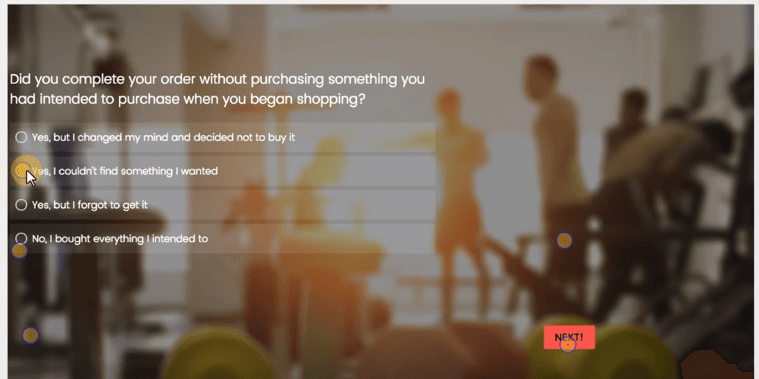 Capture in-survey behavior and connect to relevant visitors
Track visitors' in-survey experiences, revealing their behaviors, interactions, hesitations and more. Based on visitors' selections within a survey, Contentsquare can trigger events, enabling segmentation by visitor ratings and other survey responses.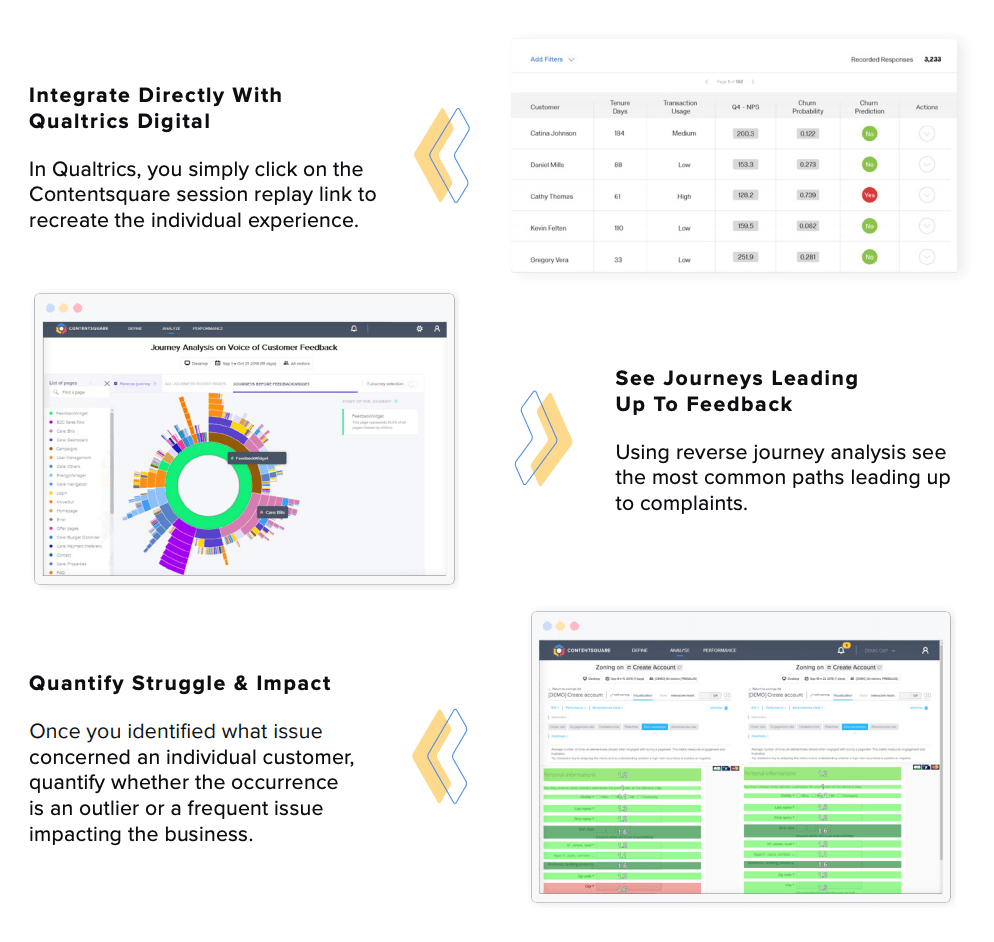 Make more informed, data-driven decisions
Stop guessing and optimize digital experiences with insights gleaned from Contentsquare's data, visualizations, and expertise. Experimentation teams can extract and interpret behavioral data to inform hypotheses and create winning testing strategies. Journey managers can identify and remediate usability issues affecting in-page experiences to improve conversions. Customer insight teams uncover why they're getting specific feedback and quantify it's impact.
Solution Details
Required License: Qualtrics Developer Tool / API license
If you're an existing Qualtrics customer, contact your Account Executive. If you do not know your Account Executive, please request a demo above.
Already have the integration and looking for help? Reach out to your Account Manager or CSM or reach out to Contnetsquare support: partnerships@contentsquare.com
Languages
English
Category Tags
Not a Qualtrics XM Customer?
Qualtrics Experience Management Platform™ is used by the world's most iconic brands to
optimize the four core experiences of business.