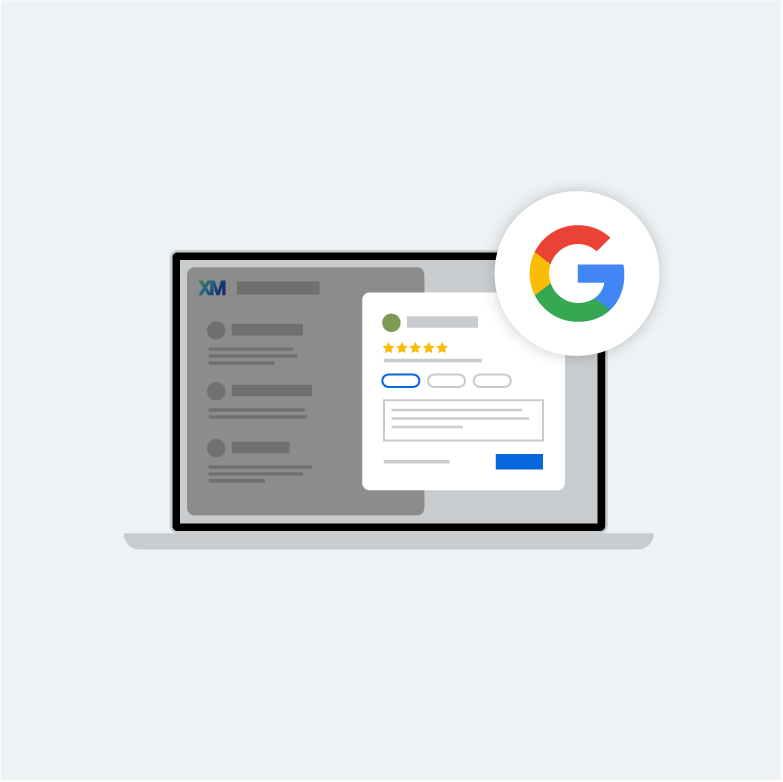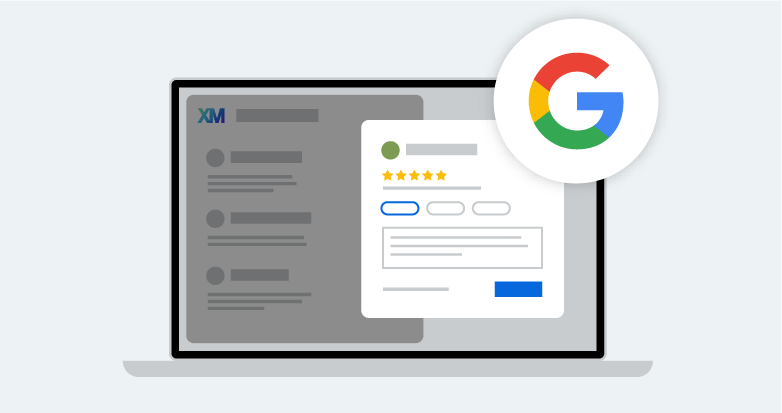 Integration
Google Connect
Encourage customers to recommend your business on Google Reviews
Core Experience
Customer Experience
Solicited feedback, such as responses to customer surveys, can be an excellent source of information about your company. But this information typically remains within the confines of your organization. Additionally, people that naturally leave online reviews tend to skew more negative than the average customer experience, creating an inaccurate view of your brand online. To help change this, Qualtrics introduced Google Connect – a native integration with Google Reviews to extend soliciting reviews enabling a more accurate and balanced view of your true customer experience.
Companies can:
Amplify customer feedback by embedding Google Reviews directly into the feedback process.
Make it easy for customers to provide Google Reviews by auto-populating review scores and comments to seamlessly publish live within minutes
Build robust ratings on Google Reviews for all your brick-and-mortar locations and boost SEO rankings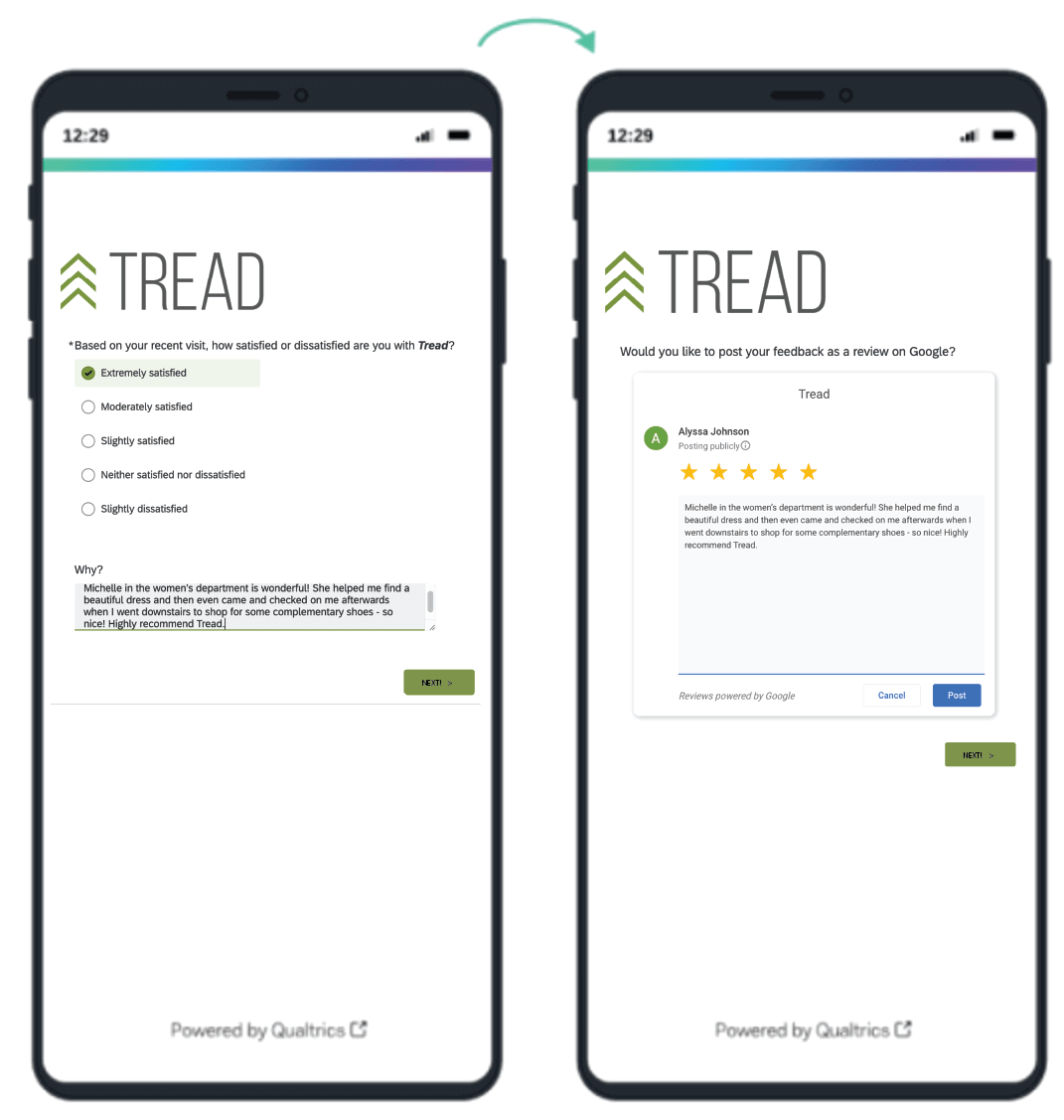 Outcomes Delivered
Increase Google Reviews across all your locations
Increase location foot traffic to brick-and-mortar locations
Decrease customer acquisition costs
Boost SEO rankings
Category Tags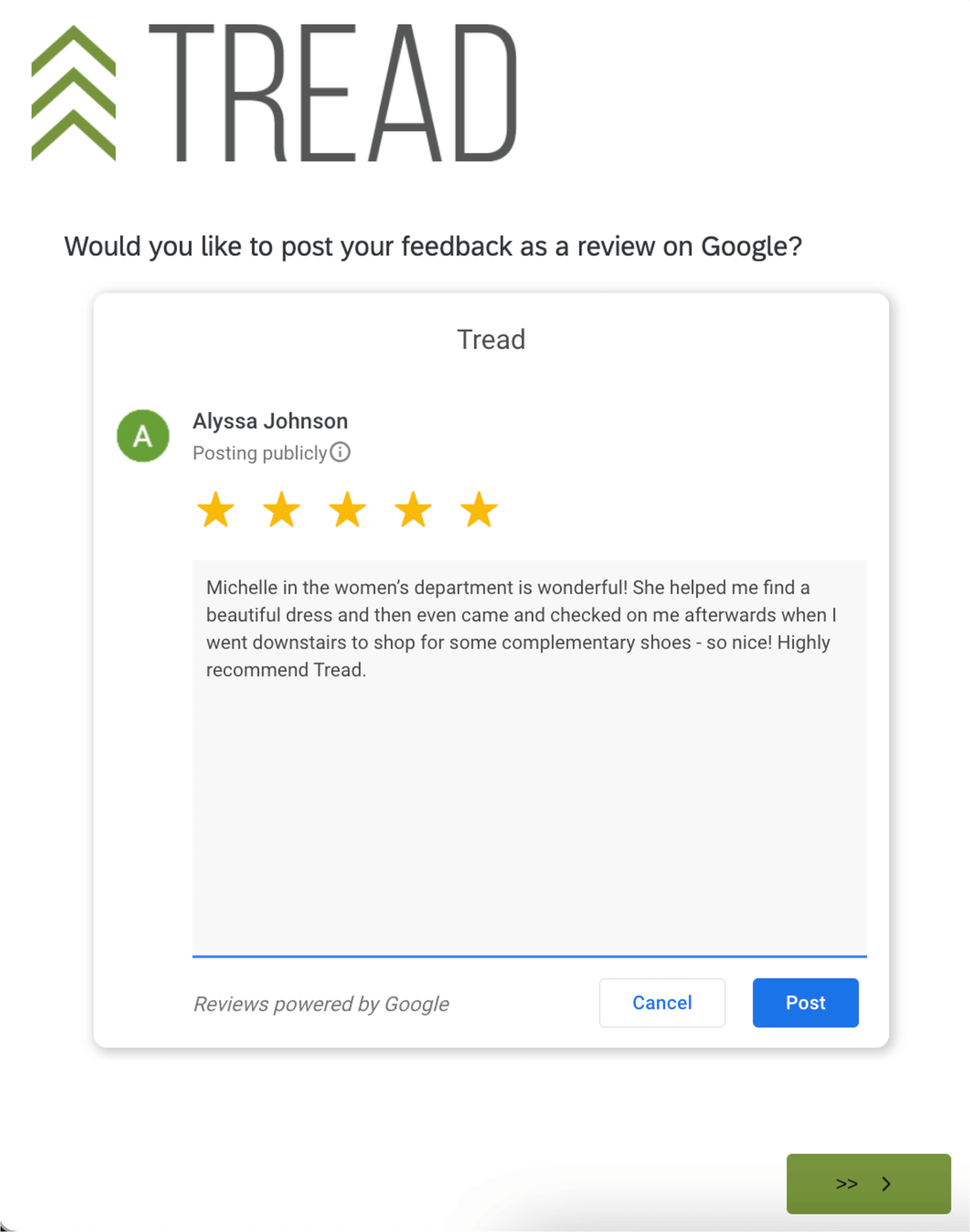 Increase location foot traffic and decrease customer acquisition costs by encouraging feedback on Google Reviews with Google Connect.
What You Get
Embedded directly into your VOC surveys
Google Connect is embedded in the surveys of your choice and can auto-populate the comments and scores respondents provide into a Google Review format. Respondents will see the potential review, can edit it if they wish, and can choose to publish it live with the click of a button, giving customers who are already engaged in providing feedback a fast and simple way to make that feedback public.
Expert built methodology
Qualtrics recommends including Google Connect at the end of a multi-touchpoint transaction survey, which is more likely to yield reviews that represent an accurate, holistic view of the typical customer experience with your business.
Google Reviews Integration
Listen and close the loop with customers on the channels that they love using with Qualtrics' native Google Reviews Integration. Our Google Reviews integration enables businesses to respond to Google My Business Reviews in real time and apply our Natural Language Processing technology – TextiQ – to get immediate insights from unstructured online review data.
Solution Details
Available in CustomerXM for Locations and Customer Care licenses
No implementation or services are required. Google Connect is out-of-the-box and can be set up in minutes.
Languages
English
Category Tags
Not a Qualtrics XM Customer?
Qualtrics Experience Management Platform™ is used by the world's most iconic brands to
optimize the four core experiences of business.