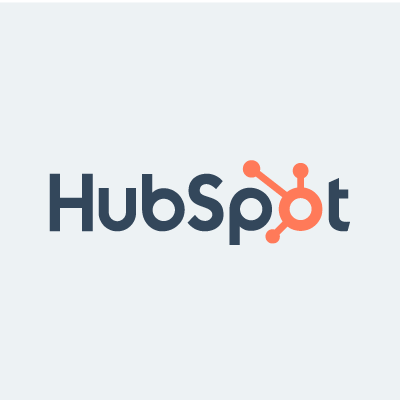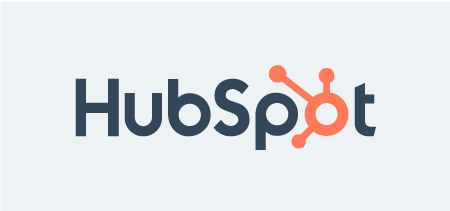 Integration
Hubspot
Seamlessly capture valuable prospect and client activity in Hubspot with the Qualtrics integration.
Core Experience
Customer Experience
Automatically create and update lead and contact data, and track deal or customer activity based on Qualtrics survey responses.
This integration enables survey data to flow live from Qualtrics surveys into your instance of Hubspot in real time.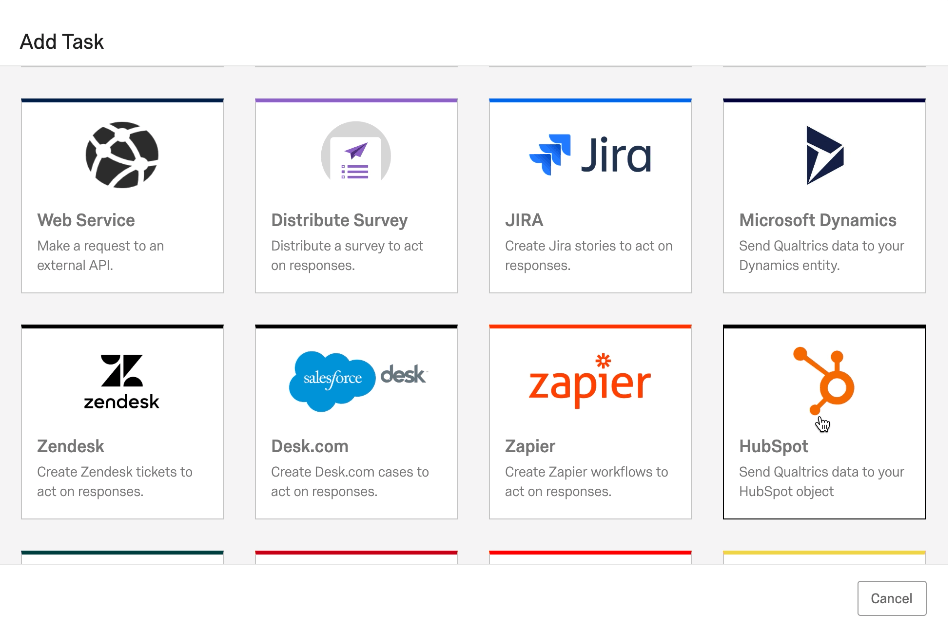 Outcomes Delivered
Simplify task flow by automatically triggering data flow from Qualtrics to Hubspot
Capture real-time insights into new and existing contact activity, and sync it automatically to your Hubspot dashboard
Automatically update deal information with incoming data from Qualtrics
Category Tags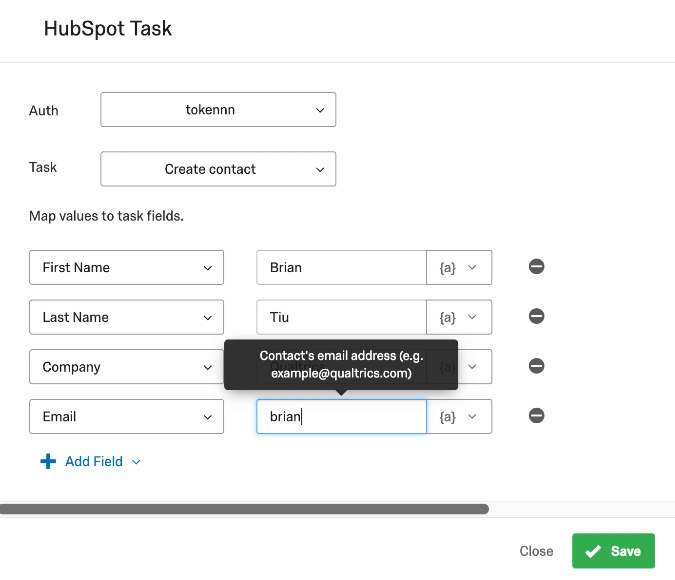 Automate Lead Flow
Capture priority lead data or contact data in real-time. New and existing lead activity/customer activity automatically populates in your Hubspot dashboard upon completion of Qualtrics surveys.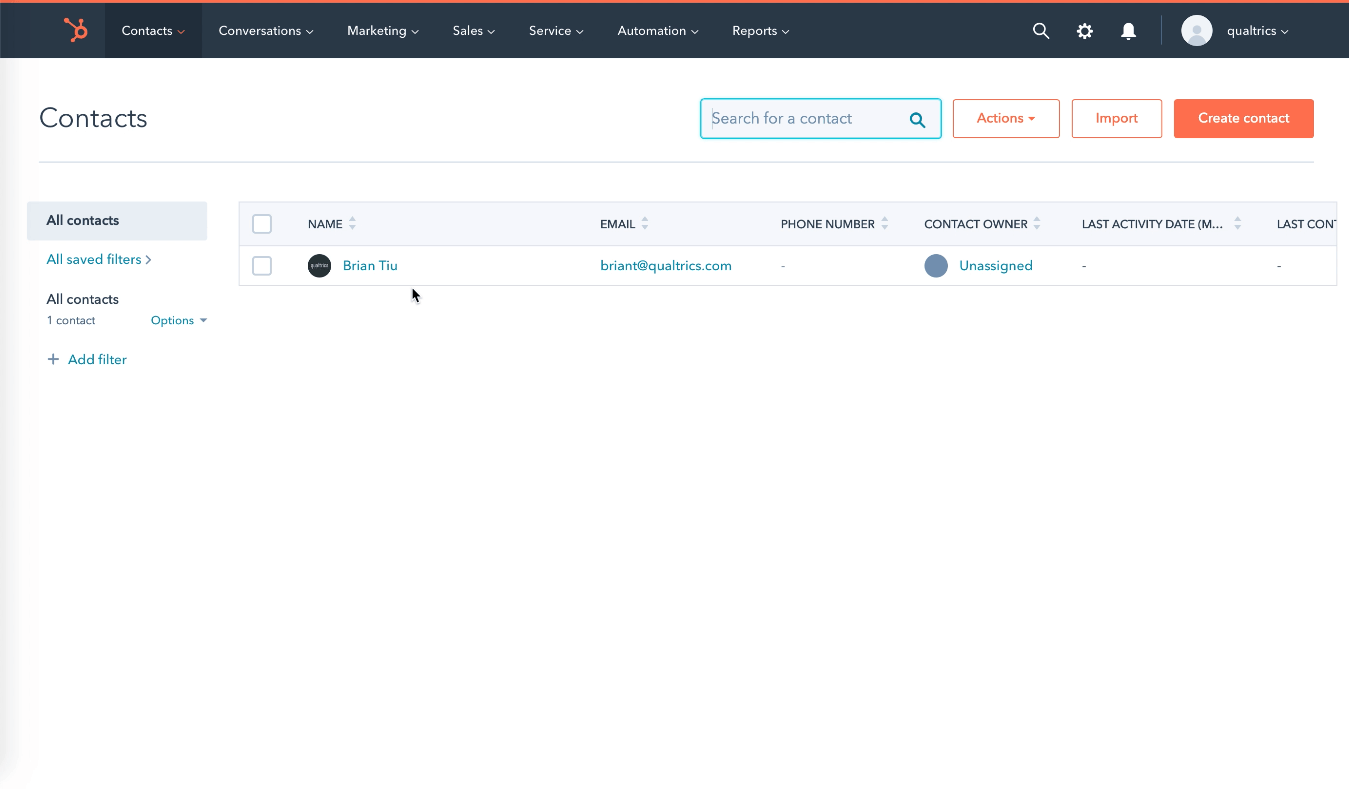 Deal Insights
Trigger updates to existing contacts/deals with Qualtrics as responses are captured, which automatically flow into your Hubspot dashboard.
Solution Details
Required License: Research Core 3+, Customer Experience 1+ or Employee Experience 1+
The integration is an add-on feature not included in the standard Qualtrics license. If you're an existing Qualtrics customer, contact your Account Executive. If you do not know your Account Executive, please request a demo above.
Languages
English
Category Tags
Not a Qualtrics XM Customer?
Qualtrics Experience Management Platform™ is used by the world's most iconic brands to
optimize the four core experiences of business.