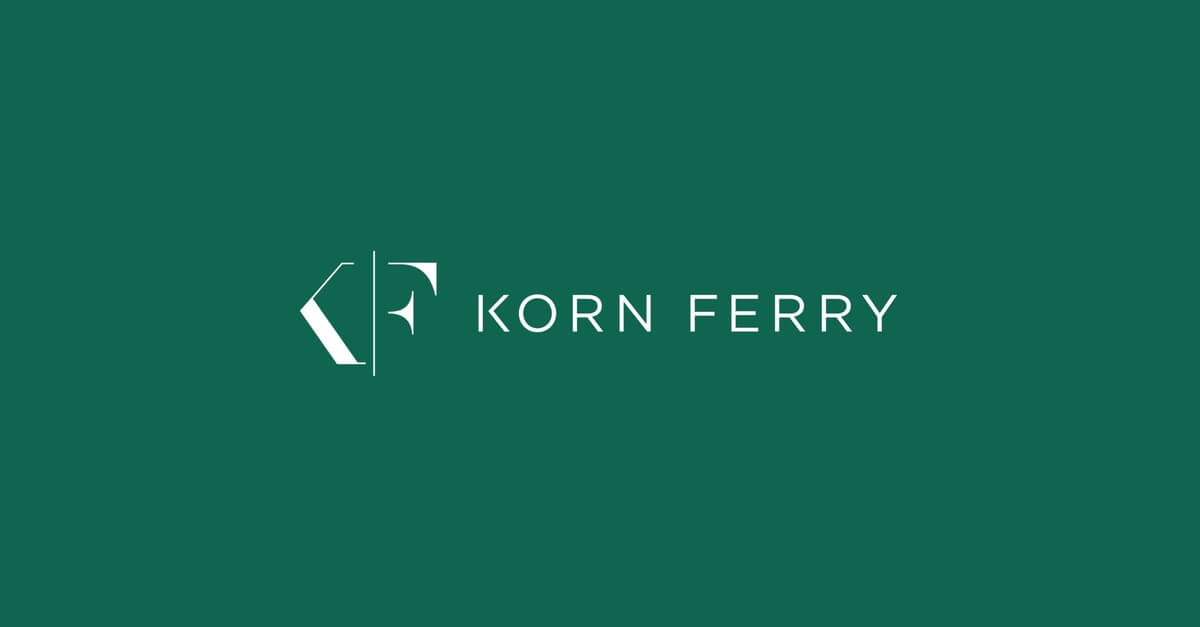 XM Solution Guided Program
Korn Ferry DE&I Compass
Find out where and how to optimize your DE&I approach
Core Experience
Employee Experience
Korn Ferry's DE&I Compass is ideal for organizations that want to make decisions based on data and facts, not long-held bias. All too often organizations rush into building a DE&I program that addresses symptoms but not the root cause.
It provides an instant snapshot of your company's DE&I maturity, so you can gauge whether you're getting diversity, equity and inclusion right. You'll be able to address the root cause of issues, not just tackle short- term symptoms.
This isn't just a feedback or measurement tool. You'll get access to the combined power of Qualtrics' powerful cloud solution with Korn Ferry's DE&I expert consultants to design a more diverse, equitable and inclusive organization that will let you continually improve experiences for your people.
This gives you:
A clear view of how you're performing across five strategic DE&I dimensions
Scalable surveys with benchmarked questions from Korn Ferry's world-leading normative database
Real-time reporting with intuitive dashboards to accelerate program actions
Key trends and easy-to-use gap analysis reporting for important demographics (including gender, age, and ethnicity)
Analysis of open text comments so you can hear in their own words what matters most to your people
Automated and advanced analytics to enable rapid and smart decisions
Analysis and recommendations from Korn Ferry DE&I experts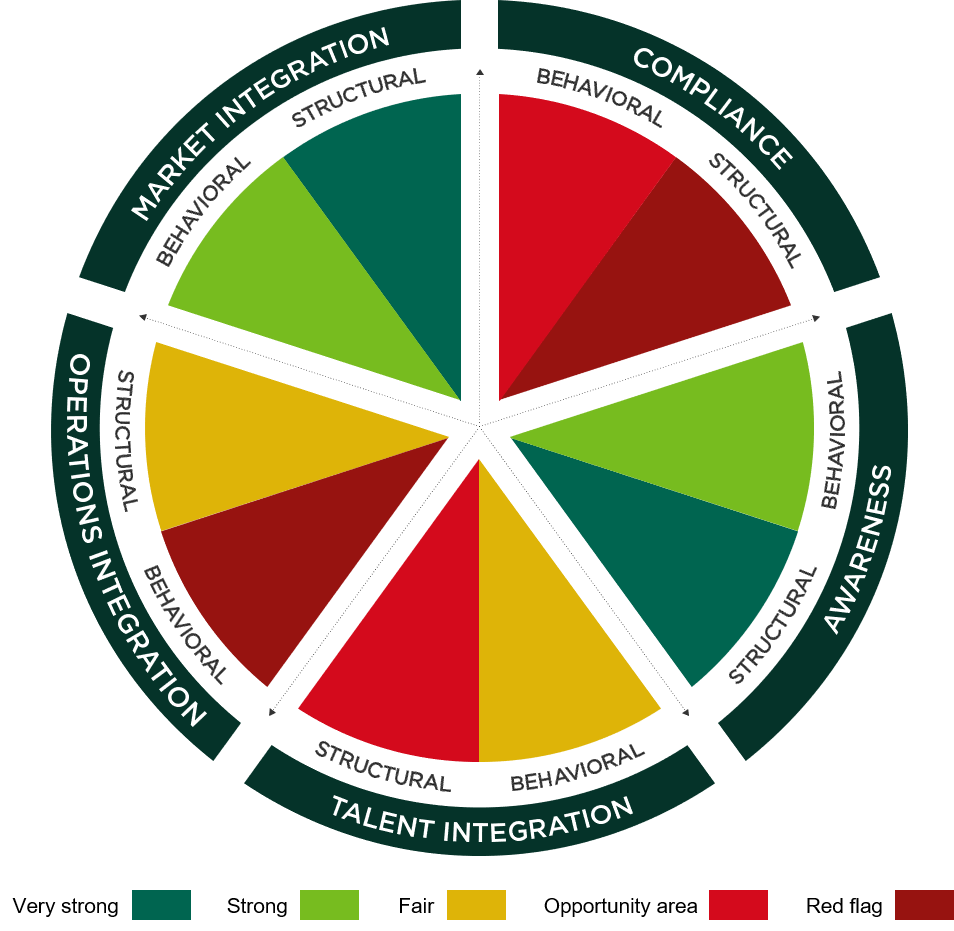 Outcomes Delivered
Access the combined power of world-leading technology, research and insight
Compare your organization to the external market using built-in Korn Ferry benchmarks
Quickly identify trends through simple gap analysis reporting for key demographics including gender, age and ethnicity
Category Tags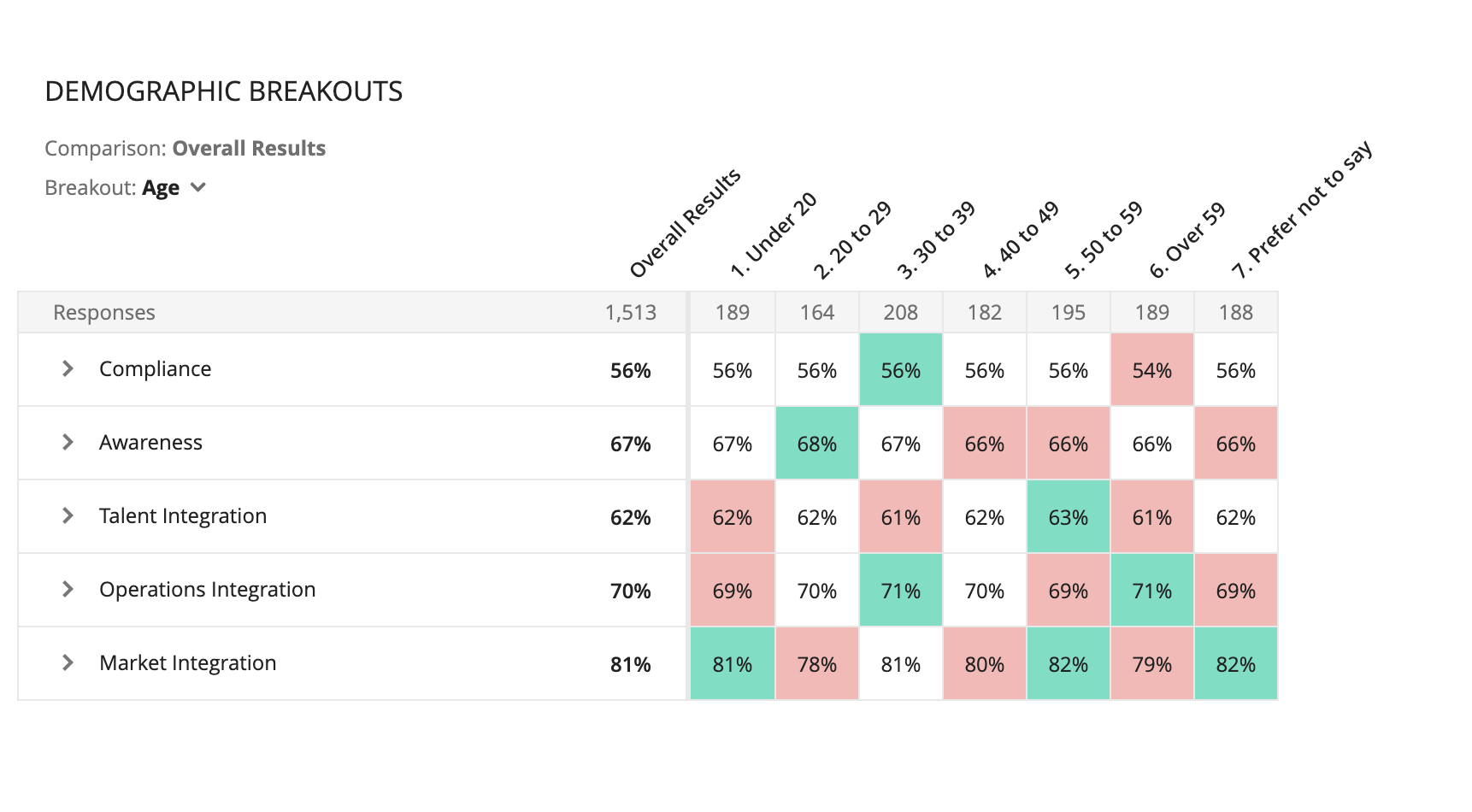 Easily find and close DE&I experience gaps
You'll be able to pinpoint experience gaps across demographic groups which is key to uncovering issues related to diversity, equity and inclusion. The Korn Ferry DE&I Compass has a turnkey dashboard enabling you to quickly and easily drill down into the data.
Automated insights
Real-time reporting with intuitive dashboards gives quick access to insights and accelerates how quickly you can take action to improve.
Powered by the best employee experience platform from Qualtrics, the Korn Ferry DE&I Compass takes the pulse of your organization via an online employee survey and measures your maturity on five strategic dimensions:
Compliance
Awareness
Talent Integration
Operations Integration
Market Integration
And because driving real change requires both behavioral inclusion (mindsets, skillsets, relationships) and structural inclusion (structures, processes, practices), our approach incorporates both perspectives across each dimension – giving you more than just a measurement tool, but a system of action.
1. Compliance
The quality and depth of infrastructure, capabilities and behaviors necessary to identify DE&I risks.
2. Awareness
How much leaders and employees are aware of and committed to the value of DE&I with accompanying governance and accountabilities​.
3. Talent integration
The extent an organization has integrated DE&I into their talent systems and leaders and employees display inclusive behaviors.
4. Operations integration
How well the organization leverages its diversity in an inclusive way to achieve bottom-line impact.
5. Market integration
How successfully the organization embeds DE&I into its customer experience.
Solution Details
*By providing information on this page, you agree that we may share and process your personal data for purposes of follow-up, including to our partner, in accordance with our Privacy Statement.
Languages
English
(Can be translated into any language for an additional fee)
Category Tags
Not a Qualtrics XM Customer?
Qualtrics Experience Management Platform™ is used by the world's most iconic brands to
optimize the four core experiences of business.