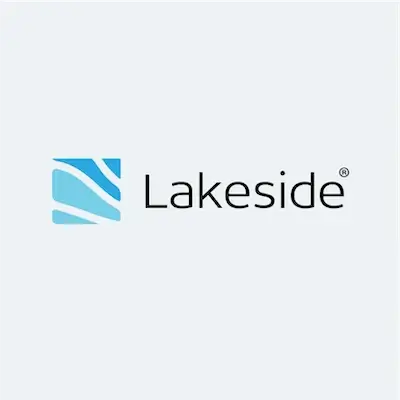 Integration
Lakeside Software
Drive superior business outcomes powered by real-time data.
Core Experience
Employee Experience
Created By
Lakeside Software
Today, 90% of executives believe digital employee experience — that is, the quality of users' interactions with workplace technology — should be a significant priority for their organizations. With the rise of remote and hybrid work, technology now plays a critical role in employee engagement, satisfaction, and productivity. But issues such as poor internet connectivity, application latency, and underpowered devices slow down the pace of work, leaving just 7% of employees feeling fully satisfied with their digital experience.
Simultaneously, IT departments lack the visibility needed to proactively identify and quickly remediate these technical issues — especially for employees working outside corporate networks. This leads to reactive support that raises ticket volumes, increases IT costs, and results in poor digital experiences and business misalignment.
Lakeside Software's Digital Experience Cloud, powered by SysTrack, is the only cloud-native digital experience management (DEM) platform that enables companies to proactively measure, manage, and optimize the end-to-end digital experience of highly distributed workforces. By collecting the most precise edge-based device telemetry data available, Digital Experience Cloud can actively understand the issues that impact user experience from an endpoint perspective, helping IT improve employee engagement and productivity as well as deliver better business outcomes.
Outcomes Delivered
Improved productivity: Complete endpoint visibility and proactive insights enable fast problem solving and resolution, decreasing downtime and negative experience impact.
Reduced IT costs: Efficient IT workflows and hardware/software rationalization opportunities to streamline resources.
Data-driven decisions: Lakeside's platform collects more than 10,000 metrics every 15 seconds across 175 classes of objects for complete real-time and historical visibility.
Category Tags
What You Get
Lakeside's Digital Experience Cloud provides complete insight into any computing environment by exposing all facets of technology that impact and control end-user experience.
The data-actionable analytics engine, SysTrack, operates on a data mine model, where an ultra lightweight agent collects data in real-time to a local database on each physical and virtual system in an environment. The agent is invisible to the end user, easy to install and deploy, and immediately starts collecting data. That data is periodically condensed and a summary is sent to a local SysTrack master. SysTrack masters can be uplinked to form a tree structure that supports the entire enterprise.
The platform's highly decentralized data store has low overhead and produces minimal network traffic while collecting high-quality data quickly and at low cost. This patented distributed database approach allows data to be collected about systems without degrading the experience of an end user. Lakeside's agent-based data collection also supports mobility, scales accordingly, and accommodates enterprise security and privacy standards.
Shift from reactive to proactive/predictive
Rich experience data combined with AI-driven sensors automate the detection of important and emerging issues for IT to resolve proactively.
Scale with ease
Scales easily to support deployments of more than 100,000 endpoint devices.
Drive digital transformation success
Tailored dashboards and reports simplify transformation planning while identifying ongoing optimization opportunities.
Languages
English
Category Tags
Not a Qualtrics XM Customer?
Qualtrics Experience Management Platform™ is used by the world's most iconic brands to
optimize the four core experiences of business.