XM for Customer Frontlines

Digital

Root out friction in every digital experience, super-charge conversion rates, and optimize digital self-service

Care

Uncover insights from any interaction, deliver AI-powered agent coaching, and reduce cost to serve

Locations

Increase revenue and loyalty with real-time insights and recommendations delivered straight to teams on the ground

XM for People Teams

Engage

Know exactly how your people feel and empower managers to improve employee engagement, productivity, and retention

Lifecycle

Take action in the moments that matter most along the employee journey and drive bottom line growth

Analytics

Whatever they're are saying, wherever they're saying it, know exactly what's going on with your people

XM for Strategy & Research

Research

Get faster, richer insights with qual and quant tools that make powerful market research available to everyone

User Experience

Run concept tests, pricing studies, prototyping + more with fast, powerful studies designed by UX research experts

Brand

Track your brand performance 24/7 and act quickly to respond to opportunities and challenges in your market

XM Platform

Explore the platform powering Experience Management

Teams

For Digital

For Customer Care

For Human Resources

For Researchers

All Teams

Industries

Healthcare

Education

Financial Services

Government

All Industries

Customer Experience

Employee Experience

Employee Exit Interviews

Net Promoter Score

Voice of Customer

Customer Success Hub

Product Documentation

Training & Certification

Community

XM Institute

About Us

Careers

Partnerships

Marketplace

X4 Summit

The annual gathering of the experience leaders at the world's iconic brands building breakthrough business results, live in Salt Lake City.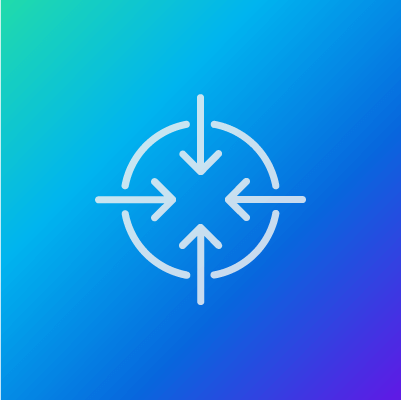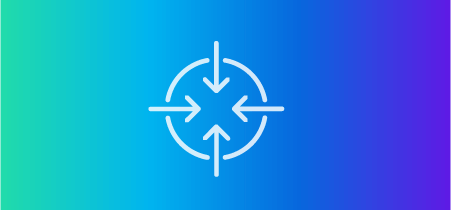 Survey Template
Logo Testing Survey
Collect feedback to help you evaluate and iterate on your logo designs and concepts.
Core Experience
Brand Experience
Your logo is the instantly recognizable signature of your business, and appears everywhere you do. Get it right, and you have an iconic shorthand for everything that's good about your brand. Rushing or over-simplifying the design process could result in a huge missed opportunity.
Because your logo carries such weight, its design needs to accommodate a whole range of practical and creative factors, including complexity, color palette, similarity to competitors and consumer psychology. The best outcome will be a balance of all these elements, and finding it is heavily dependent on getting feedback from the right people at the right time.
Use this pre-selected battery of questions to gather end-user feedback on your logo concepts across the data points that matter most. The results will help you to determine what your logo should look like and how to develop your ideas in the right direction.
Companies can:
Save time deciding how to test your logo – this ready-made survey questionnaire covers the key areas you need.
Obtain qualitative and quantitative feedback about one or several candidate logo designs.
Compare the performance of different designs using like-for-like data.
Standardize your logo-testing protocol across multiple projects or departments.
Outcomes Delivered
Clear and consistently formatted feedback data about your logo designs
Ability to collate, visualize and analyze data using Qualtrics tools
Scope to test specific elements of your design by repeating the survey across multiple iterations
Category Tags
Test logo designs
Not sure how to test your logo? You've come to the right place. With our free logo testing survey template, it's quick and easy to put your logo design in front of the right people and collect high-quality feedback. Before you create and distribute your logo testing questionnaire, here are few things to think about…
1. What's your goal?
Do you know what success looks like? What are your criteria for a good logo? To answer these questions, think about the context of your logo design project.
Are you rebranding? If so, are you looking for a complete departure from your old brand look and feel, or do you want to evolve it while still staying recognizable? What if you're a new company or you're launching a new product? Then your goal might be to stand out from the competition or to build a brand that's as fresh and unique as possible.
Or maybe you want to align your brand to traditional values and trustworthiness, and you're looking for something that feels solid and timeless. Whatever your standpoint, make sure you've identified and clearly articulated your goals, as this will help you optimize your survey questionnaire and interpret your results.
2. Is your logo survey-ready?
Once you've developed a logo design, you may want to get it into testing as fast as possible so you can iterate and improve it. But before you test logo ideas with human respondents, there are a few things you can do in-house that will improve your logo's quality and usefulness.
One is to make sure it's accessible to as many people as possible. Consider people with impaired vision or with disorders like color-blindness. Will the contrasts and shapes in your design be recognizable to them? Think also about whether you'll be using your logo in different territories and cultures. Some colors and color combinations have different connotations in different places, so give your design a sense-check on that basis too.
Then there's size and transposition. Will your logo work on very large and very small scales? Try the Piccolino test, which helps you weed out excess complexity in your design by making sure it works at a 2-inch x 2-inch scale.
3. Who is your testing population?
Who will test logo options for you? Can you make sure they'll be representative of your intended audience? Impromptu tests on friends, family and colleagues can be a helpful early step, but if you're undertaking a later-stage logo test, it's important to make sure your respondent pool is a representative sample. Check out our free training resource on sampling the right audience
4. How will you use your results?
After you've put your survey live and the results are in, what are your next steps? Thinking about how you'll process and analyze your results is an important part of planning your survey, as it can inform how you'll set up your questionnaire and what kinds of question formats you'll use. For example, if you're including an open text question – recommended – to let survey takers give feedback in their own words, make sure you have the resources to either manually sift through responses or use natural language analysis to surface trends and patterns.
Three easy steps to start logo testing
Sign up for a free account
Select and customize the survey template
Distribute your survey and begin analyzing results
What you get
Expert-built survey
An expert-built survey template preloaded with the right questions to help you save time and get results faster.
Ph.D. designed methodology
Prebuilt logic and survey structure
Automated workflow
Access to dozens of templates
Creating any Qualtrics account instantly gives you access to 50+ survey templates that you can begin distributing right away.
We make it easy to do things like:
Solution Details
Languages
English
Category Tags
Not a Qualtrics XM Customer?
Qualtrics Experience Management Platform™ is used by the world's most iconic brands to
optimize the four core experiences of business.