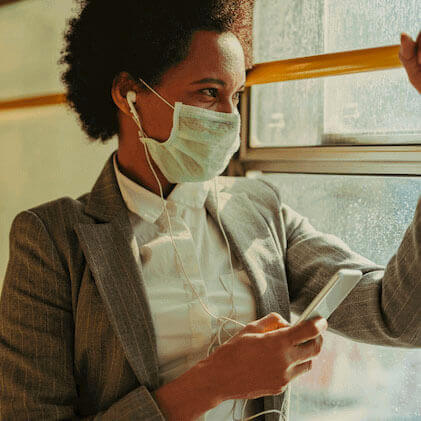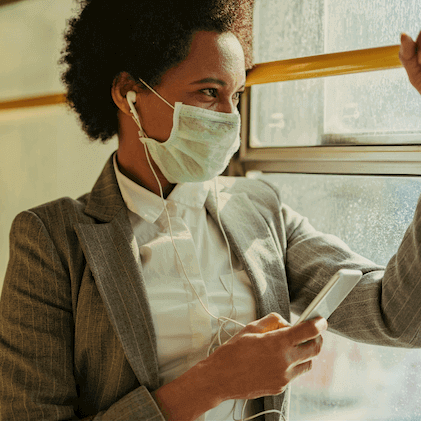 COVID 19
Return to Work Pulse
Qualtrics Return to Work Pulse helps you quickly understand how and when your employees can confidently return to the workplace. Whether teams have been working from home, staying off-site due to temporary business closures, or staying home due to health concerns. Return to Work Pulse helps HR, Operations, IT and Leadership teams address each employee's unique needs to make a safe and positive transition back.
Core Experience
Employee Experience
Qualtrics Return to Work Pulse is for HR and Operations teams who support employees in any industry or organizational size. This guided solution supports leaders who are determining when and how they can reopen based on data from their workforce.
This pulse helps organizations quickly understand and address the concerns and unique needs from all employees to create actionable plans for transitioning teams back into the workplace.
Use real-time employee sentiment data to make the best plans for your organization – and your employees – as you transition back to the workplace.
Return to Work Pulse Value
Pre-built assessment questions and an automated point-in-time report cover the following Return to Work topics: Health and safety needs, company and manager communication requirements, and readiness to re-integrate.
This solution can be used for reopening planning as well as readying the organization, teams, and managers for a variety of situations including:
Employees returning back into the workplace after an extended period of work from home
Employees returning to work from extended self-quarantine or personal health safety concerns
Employees who interface with the general public and/or direct customers and are returning onsite
We recommend starting with the Return to Work Pulse for a simple, lightweight way to quickly inform decisions on the timing and actions needed to successfully reopen your workplace. Then, utilize additional Qualtrics Return to Work Solutions to help with new workplace protocols, technology and facilities decisions, improving leadership agility, and designing effective employee experiences for the new realities of how we work.
Outcomes Delivered
Quickly assess employees' concerns and confidence levels
Automatically view critical sentiment from unstructured responses
Provide leadership with visibility into the needs and requirements of employees before they return to work
Use employee sentiment data to ensure decisions on when, how, and who will return to work create the best outcomes
Category Tags
What You Get
Expert-built Surveys
An expert-built survey template preloaded with the right questions to help you save time and get results faster.
Ph.D. designed methodology
Prebuilt logic and survey structure
Automated workflow
Response Recommendations
A recommended number of respondents to maximize confidence in your data, specific to your project design. For example, a typical study would require a respondent sample size of 300 completes for optimal analysis.
We make it easy to get responses:
Upload your own contacts
Purchase respondents directly in Qualtrics
Prebuilt Reports
Get instant analysis of your data. Pre-built reports help you spend less time analyzing data, and more time delivering results.
Instant analysis of your data
Easy to understand results
Expert designed charts and graphs
PDF format for easy sharing
Languages
English
Category Tags
Not a Qualtrics XM Customer?
Qualtrics Experience Management Platform™ is used by the world's most iconic brands to
optimize the four core experiences of business.