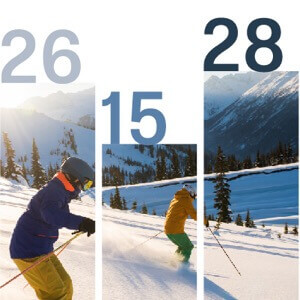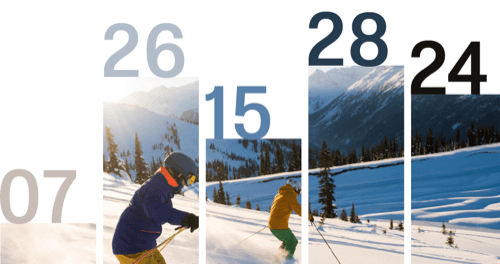 XM Solution Automated Project
Team Event Feedback
Improve your team events by tracking the effectiveness and enjoyment of your team activities to ensure your spend delivers on your objectives
Core Experience
Employee Experience
COST
Included with License
Methodology
Net Promoter Score
Understand how your team events deliver on your objectives whether it's driving engagement, building trust or helping to focus your team on your strategies and priorities. You'll also be able to see how enjoyable team events are and uncover areas for improvement on your next one.
This study uses the "Net Promoter Score methodology" as well as open text feedback to help you understand how employees felt about an event and what you can do to improve desired employee outcomes in the future. You'll be able to see:
Your NPS Score for a team event
The % of team members that would truly recommend the event vs wouldn't
Reasons for their recommendations
Outcomes Delivered
Easy to use project setup wizard decreases setup time
More effective and enjoyable team events
Help in planning of future team events
A more collaborative team environment
Category Tags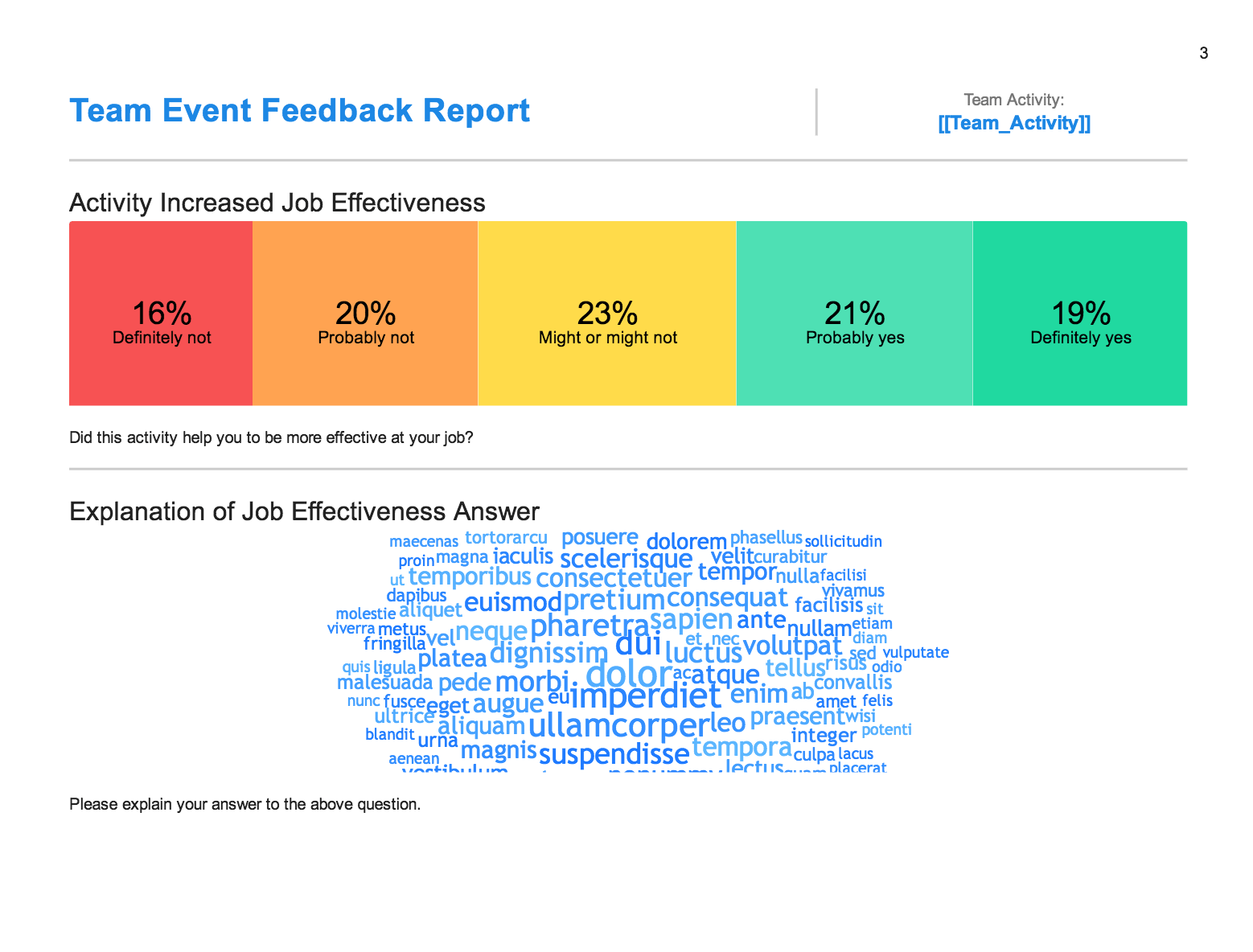 Valuable insight into your investment in team events
Respondent's answers are analyzed and calculated as an NPS score to help you understand how well received the team event was by team members. You'll be able to drill down by NPS Group (Promoters, Passives, Detractors), and see the full distribution of each one.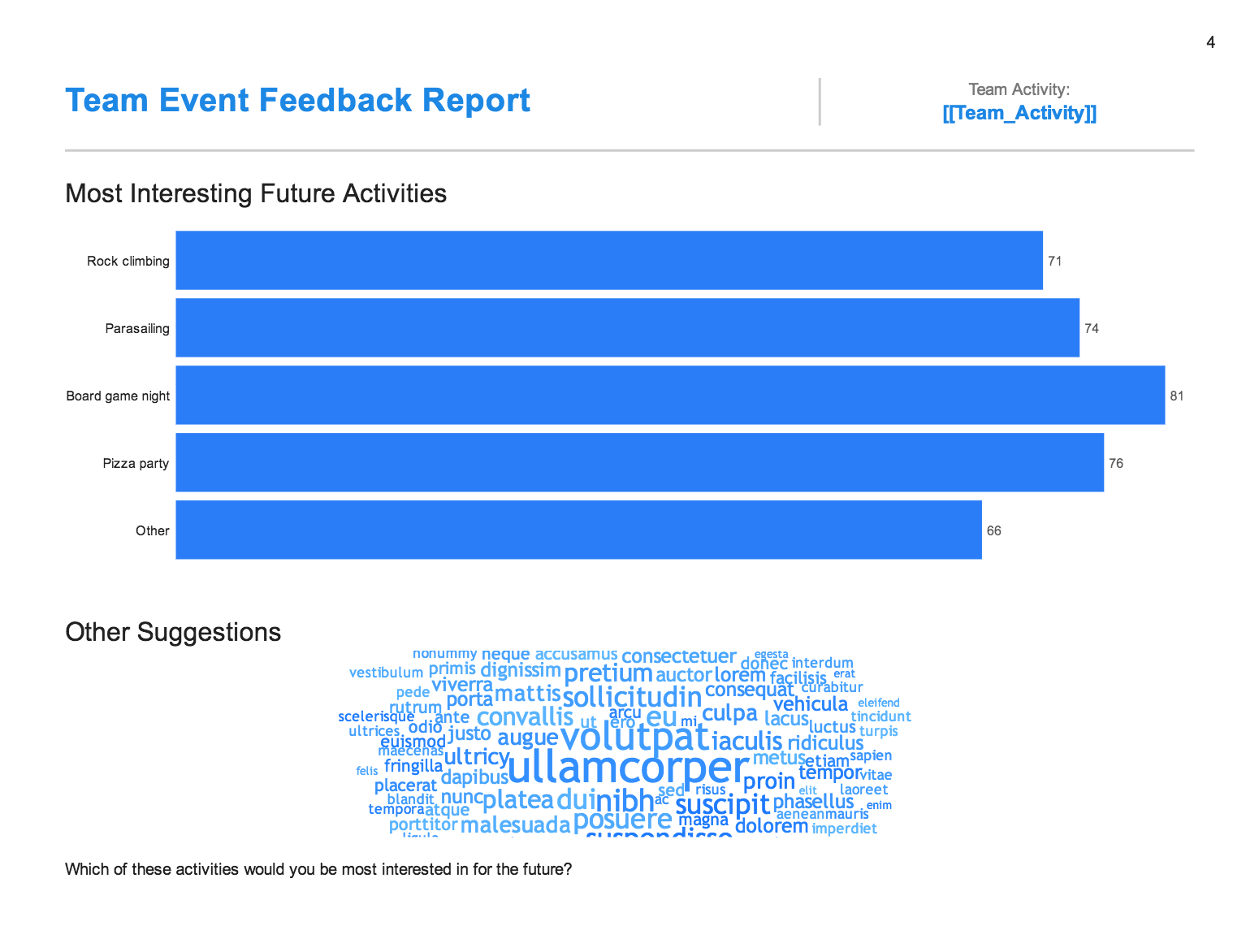 Identify areas for improvement
Verbatim responses as a follow-up to the NPS question help you understand what is going well as well as identify opportunities for improvement.
What You Get
Expert-built Surveys
An expert-built team event feedback survey template preloaded with the right questions to help you save time and get results faster.
Ph.D. designed methodology
Prebuilt logic and survey structure
Automated workflow
Response Recommendations
A recommended number of respondents to maximize confidence in your data, specific to your project design. For example, a typical study would require a respondent sample size of 300 completes for optimal analysis.
We make it easy to get responses:
Upload your own contacts
Purchase respondents directly in Qualtrics
Prebuilt Reports
Prebuilt reports so you can spend less time analyzing data, and more time delivering results.
Instant analysis of your data
Easy to understand results
Expert designed charts and graphs
PDF format for easy sharing
Solution Details
Required License: Research Core 3 or Employee Experience 1
Languages
English
Category Tags
Not a Qualtrics XM Customer?
Qualtrics Experience Management Platform™ is used by the world's most iconic brands to
optimize the four core experiences of business.