XM for Customer Frontlines

Digital

Root out friction in every digital experience, super-charge conversion rates, and optimize digital self-service

Care

Uncover insights from any interaction, deliver AI-powered agent coaching, and reduce cost to serve

Locations

Increase revenue and loyalty with real-time insights and recommendations delivered straight to teams on the ground

XM for People Teams

Engage

Know exactly how your people feel and empower managers to improve employee engagement, productivity, and retention

Lifecycle

Take action in the moments that matter most along the employee journey and drive bottom line growth

Analytics

Whatever they're are saying, wherever they're saying it, know exactly what's going on with your people

XM for Strategy & Research

Research

Get faster, richer insights with qual and quant tools that make powerful market research available to everyone

User Experience

Run concept tests, pricing studies, prototyping + more with fast, powerful studies designed by UX research experts

Brand

Track your brand performance 24/7 and act quickly to respond to opportunities and challenges in your market

XM Platform

Explore the platform powering Experience Management

Teams

For Digital

For Customer Care

For Human Resources

For Researchers

All Teams

Industries

Healthcare

Education

Financial Services

Government

All Industries

Customer Experience

Employee Experience

Employee Exit Interviews

Net Promoter Score

Voice of Customer

Customer Success Hub

Product Documentation

Training & Certification

Community

XM Institute

About Us

Careers

Partnerships

Marketplace

X4 Summit

The annual gathering of the experience leaders at the world's iconic brands building breakthrough business results, live in Salt Lake City.
Qualtrics Life
Community and Collaboration – our Mexico City Office
With over 20 offices across the globe and over 20 years of improving experience under our belts, it's no wonder our newest office locations have become centers of community and collaboration. In our Mexico City office, features like the Arcade — where employees can unwind and spend downtime with the team — are central to how we're seeing the office thrive. With generous monthly allowances for the team to handle meals, transportation, and groceries, the Mexico City office is coming to life.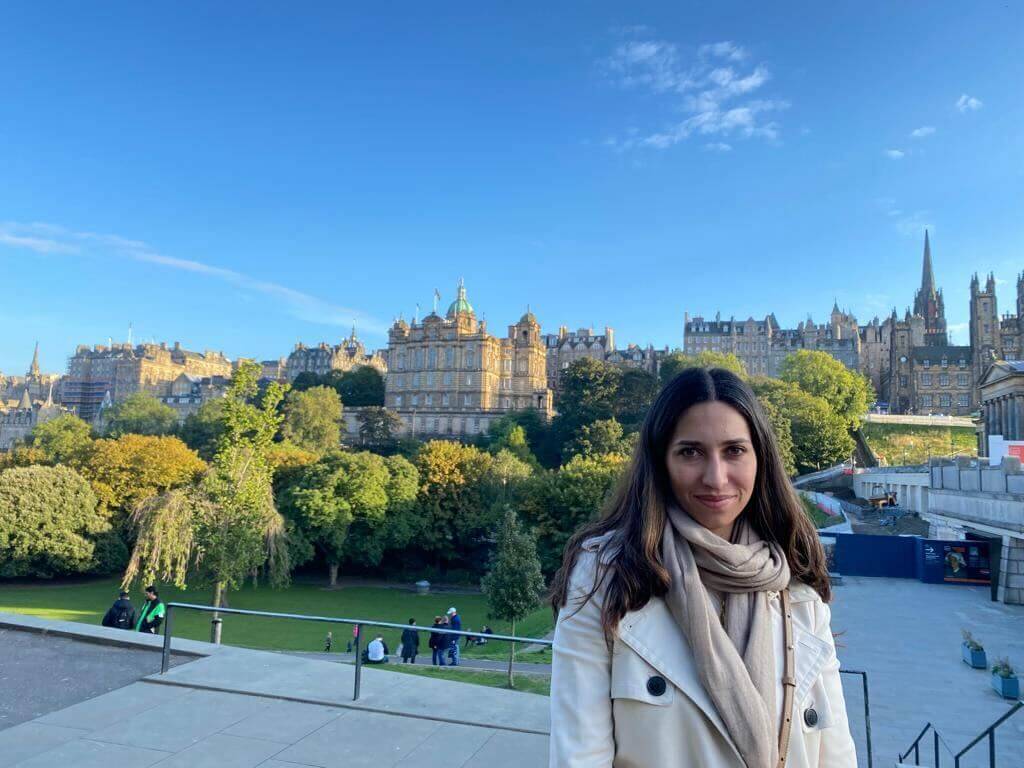 We talked to Alejandra, Senior XM Consultant in our Mexico City office, about what stood out to her about the role at Qualtrics. She was excited for the challenge and the opportunity for growth. 
"Even though I was super happy at my previous company, I was ready for a new challenge. This is what drove me to accept the role at Qualtrics. The role excited me very much since I was going to be taking on accounts based in the USA. This represented a great opportunity for me in my career to continue growing and achieving my goals.
I'd already heard great things about Qualtrics and especially its culture; I did some research with people that already worked within the company and they had nothing but amazing things to say about culture, work-life balance, and challenging projects. So far it has not disappointed, on the contrary, it has exceeded my expectations."
We know that a huge factor in picking a company to work for is the culture. You have to ask yourself if this is the kind of place that will align with your values — a place where you can build a community and find a support system. Alejandra has loved finding that community in the Mexico City office. 
"I love the team and the company culture. The people are not only amazingly talented but also incredibly nice and always willing to help. I have learned so much from my peers already in the short time I've been here. Coming into the office has really helped with brainstorming out of the blue sessions with the team for any customer related issues we might be facing. I feel like things have been able to get sorted that much more quickly than if we were working remotely."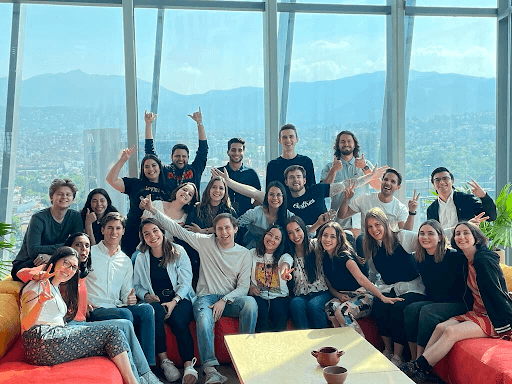 We've worked hard to make our in-office experience enjoyable for our employees. We want everyone to be excited to come to work and interact with their peers, and Alejandra has come to really appreciate the in-office experience. 
"At first I thought it'd be a real struggle for me to come 4 times a week into the office, but it's something that I've really come to appreciate. I've been able to bond much faster with my teammates and I also feel like we can get problems solved and questions answered in a much quicker way than remotely. 
A day in my life looks like this: I wake up almost every morning very early so I can work out first thing and I can get in early into the office. I arrive at 8:30/9, have meetings and work on decks and emails until about 2pm. I then grab lunch with my team, which is a great space to get to know each other on a more personal level. I usually leave around 5 or 5:30 so the commute back isn't so long. I'm also a huge fan of coffee runs with my teammates because we can talk about work related topics on the go. It really helps us bond even more."
But going into the office has more advantages than culture and collaboration. Alejandra has noticed that she manages her time much more efficiently throughout the day. 
"I feel I've become much more organized. I've had to develop a much more strict schedule to be able to squeeze in the activities I did before working remotely, like working out, spending time with my family and friends, etcetera. This has also had a huge reflection on my daily work calendar in helping me be more organized with my multiple meetings with clients and internal peers. 
Even though I'm surrounded by my team all day, I still feel like I can have my alone time to decompress or have customer meetings in private which I love because it's kind of the best of both worlds."
In any career, optimizing how you work is central to ensuring you meet your career development goals. The right environments, including access to leaders and peers, have an important role to play in that. Working in an environment that's been designed to prioritize community, collaboration, and focused work means being able to change where you're working to meet your needs — and that's what we're striving for at Qualtrics.
Related Articles