XM for Customer Frontlines

Digital

Root out friction in every digital experience, super-charge conversion rates, and optimize digital self-service

Care

Uncover insights from any interaction, deliver AI-powered agent coaching, and reduce cost to serve

Locations

Increase revenue and loyalty with real-time insights and recommendations delivered straight to teams on the ground

XM for People Teams

Engage

Know exactly how your people feel and empower managers to improve employee engagement, productivity, and retention

Lifecycle

Take action in the moments that matter most along the employee journey and drive bottom line growth

Analytics

Whatever they're are saying, wherever they're saying it, know exactly what's going on with your people

XM for Strategy & Research

Research

Get faster, richer insights with qual and quant tools that make powerful market research available to everyone

User Experience

Run concept tests, pricing studies, prototyping + more with fast, powerful studies designed by UX research experts

Brand

Track your brand performance 24/7 and act quickly to respond to opportunities and challenges in your market

XM Platform

Explore the platform powering Experience Management

Teams

For Digital

For Customer Care

For Human Resources

For Researchers

All Teams

Industries

Healthcare

Education

Financial Services

Government

All Industries

Customer Experience

Employee Experience

Employee Exit Interviews

Net Promoter Score

Voice of Customer

Customer Success Hub

Product Documentation

Training & Certification

Community

XM Institute

About Us

Careers

Partnerships

Marketplace

X4 Summit

The annual gathering of the experience leaders at the world's iconic brands building breakthrough business results, live in Salt Lake City.
Impact
Building a community of women leaders
In July, our sales organization held a Women's Leadership Conference for Senior Sales Women at Qualtrics. The conference was planned and put on by Laura, a Manager in Sales Training & Enablement, and Shannen, a Central RVP of Sales in the U.S. The goal was to bring Senior Women in our field sales organization together to help build their professional networks, learn from each other, and foster teamwork. Here's what Laura and Shannen shared about the conference and their biggest takeaways.
Across North American tech businesses, sales jobs remain a very male-dominated field. In fact, only about 25% of people in tech sales roles are women. Over 60 women across the U.S. came together at this two day summit and used it as an opportunity to explore how we can make our voices heard and further develop and support our talent. The caliber of talent in the room was inspirational and eye-opening.
"This summit was something I have wanted to do since joining Qualtrics. I noticed in my interview loop the lack of women in sales leadership, but in the past 4 years we have made progress. The goal of this summit was to provide an opportunity to expand professional networks, foster new relationships, and create ongoing collaboration groups." - Shannen, Regional Vice President of Sales in the U.S. 
We wanted to establish an identity as women in sales that could continue beyond the event. We created focus groups led by women leaders that now meet on a monthly basis to discuss topics and themes that connect into the broader transformation happening inside of Qualtrics. Our hope was to build bridges across a group of important leaders within our field organization and inspire them to stay connected afterwards — both of which we accomplished.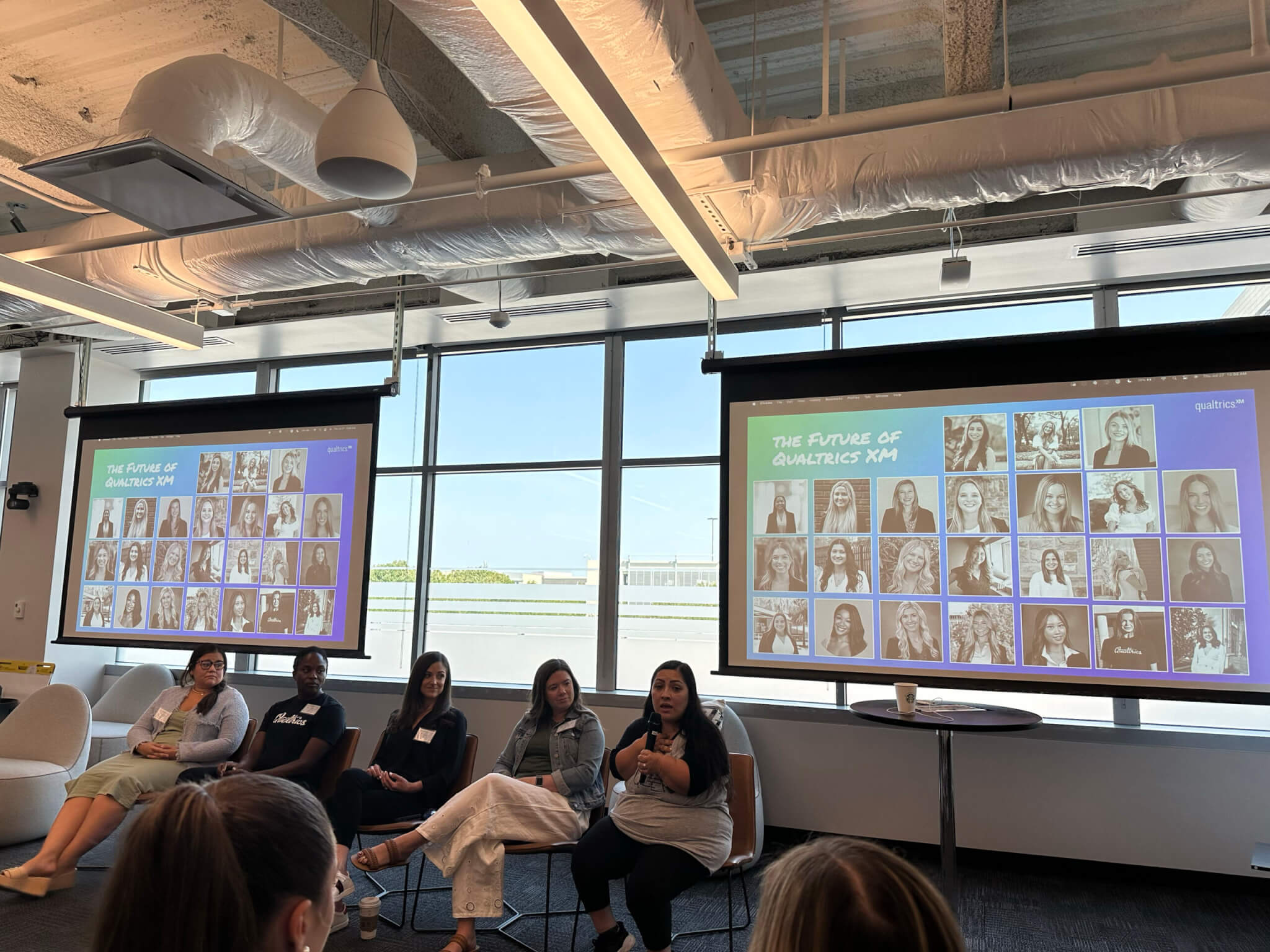 The summit included multiple workshops, one example is a workshop on Leadership Values, Beliefs, & Behaviors conducted by Dr. Jennifer Nash, author of Be Human, Leader Human. We also held multiple Q&As and discussions, including topics centered around DEI initiatives at Qualtrics and how Women Leaders shared how they navigated challenges in their careers. 
One of my favorite moments was our Intern/SDR meet and greet panel. So many of our current SDRs began their journey at Qualtrics as interns and this panel solidified the importance of investing in our intern program. Female mentors in sales were pivotal during my early years in my tech career, and it was inspiring to see a group of 60 Senior Women in the field engage with a group of Junior Women who are just beginning their career in sales by answering their burning questions and showing an investment in supporting them.  
"The most impressive session was the Intern and SDR panel discussion – the talent for the panel provided such thoughtful and inspirational perspectives, the questions posed by the intern/SDRs were far more complex scenarios than I expected and I think beneficial for the broader group to learn from." - Shannen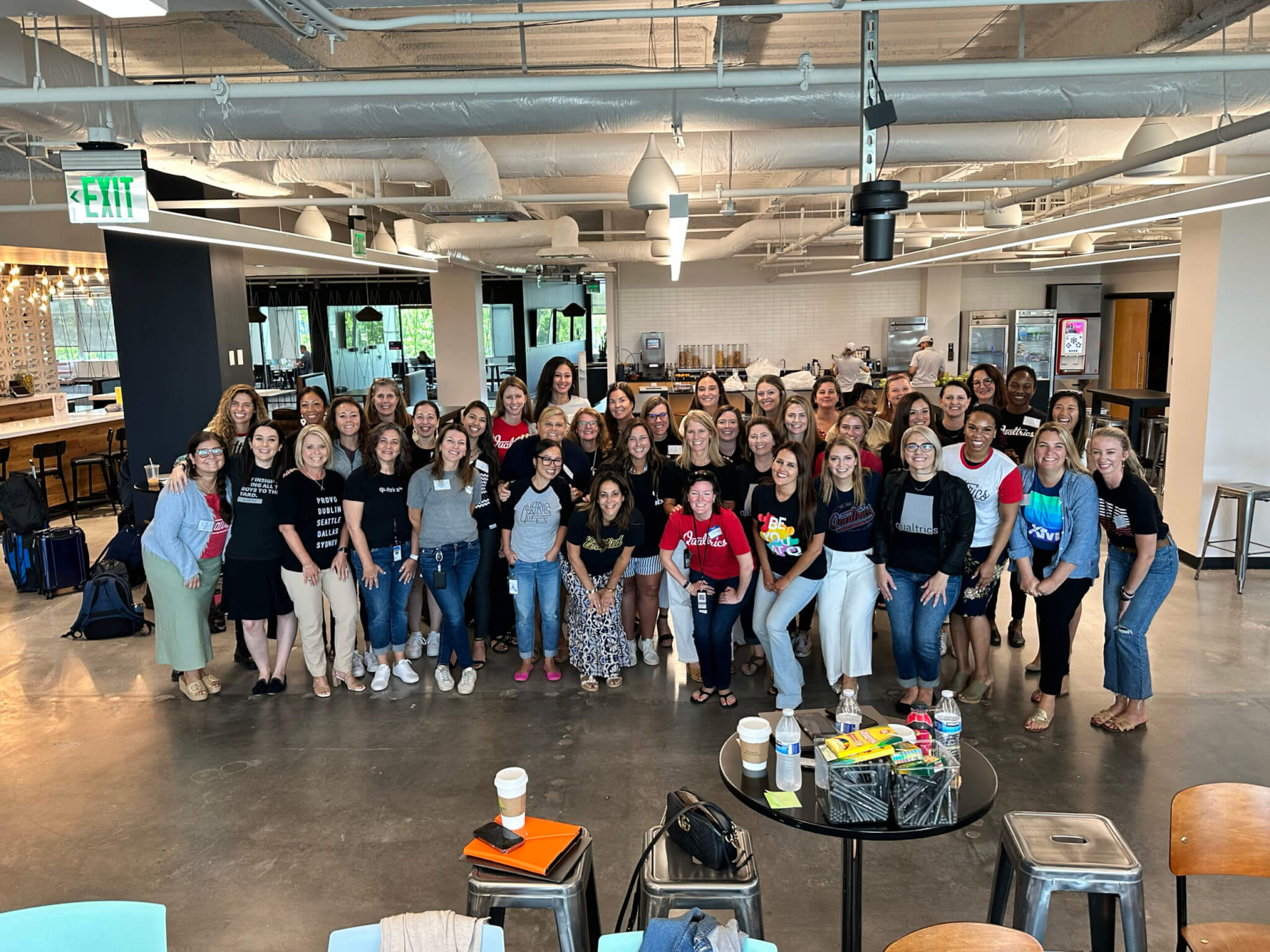 While there is still room to improve diversity at senior levels of the organization, this group of women can collectively look out for one another, amplify our voice to senior leadership, and champion for each other when we're not in the room. My biggest personal take away from the event was the connections I made and the new relationships I built that will help progress my daily work and career goals.
"I hope the conference provided the additional energy, excitement and optimism towards building the new Qualtrics, something they want to be part of. We all have a part in building the community of women leaders at Qualtrics, inclusive of recruiting talent, providing peer career coaching and advocacy for our network." - Shannen
Related Articles