Impact
Innovative, Collaborative, Customer-focused – Joyce's Why Story
In just two and half months, I'll be celebrating my 4th-year anniversary with Qualtrics. Joining in September 2019 as a Senior Talent Acquisition Partner based in Singapore, I was part of a small team of 20 employees working in a service office. Fortunately, I was among the new hires who had the chance to visit the Sydney office for onboarding and attend a Talent Acquisition all-hands meeting at our Provo headquarters before the pandemic struck. Despite the challenges that followed, Qualtrics demonstrated resilience by swiftly transitioning to remote work. Reflecting on my journey so far, I'm grateful for the growth, opportunities, and inspiring collaboration I've experienced. I eagerly anticipate celebrating this milestone and the future with Qualtrics.
What does your day look like?
My day as a senior recruiter at Qualtrics starts off with a delicious cup of coffee to rev up my energy for the exciting adventures ahead. I jump right into reviewing emails and messages, eagerly keeping up with candidate applications and interview requests. Throughout the day, I team up with my awesome colleagues, unleashing our superpowers to find and connect with potential candidates. We conduct interviews, rock talent branding, and make sure we're on top of our game. 
And guess what? Qualtrics fuels our productivity and camaraderie with healthy lunches that bring us all together for a midday break of fun and laughter. In the afternoon, it's all about diving headfirst into meetings with candidates, hiring managers, and my fellow team members from different departments. We soak up important insights and information, using them to navigate the unique needs of our various business units. 
Of course, another cup of coffee is always in order to keep the good vibes flowing! So you see, my day as a senior recruiter at Qualtrics is not just a regular day at the office—it's a thrilling and fulfilling journey where we combine our powers to attract top talent and make a meaningful impact. And we do it all with a big smile and a sprinkle of fun!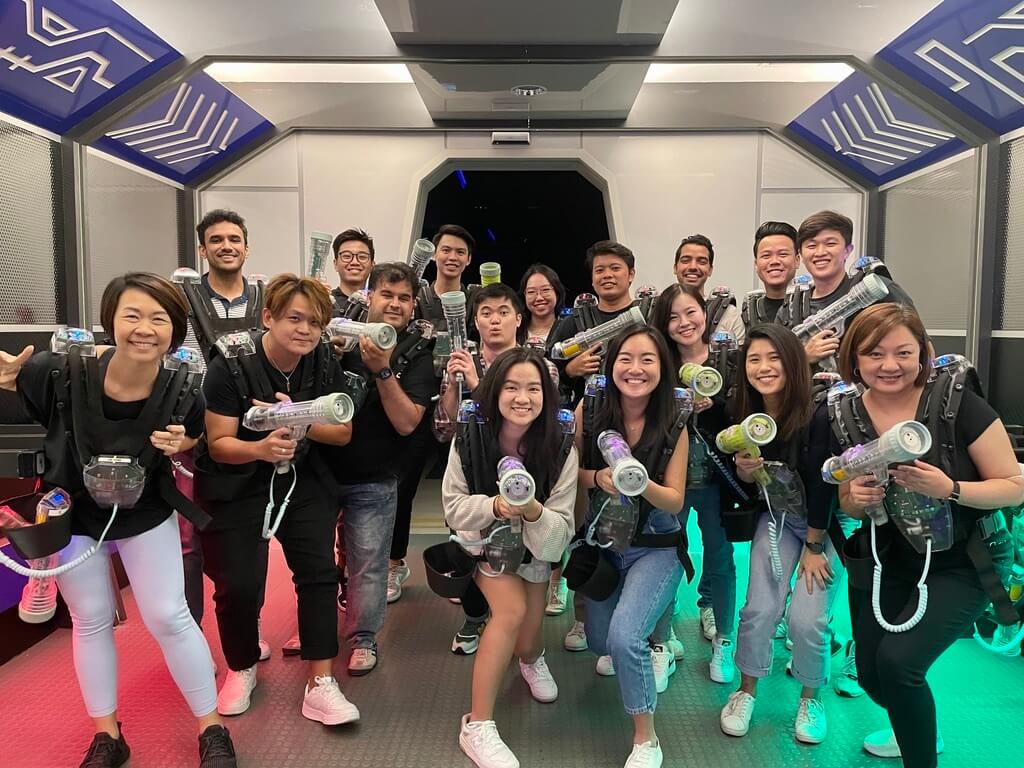 What is your favorite part of your role?
One of my favourite parts of being a recruiter is the opportunity to connect with talented individuals and help them find their ideal career opportunities. Engaging with candidates, understanding their experiences, and guiding them through the hiring process is incredibly rewarding. The ability to contribute to the growth and success of both candidates and the organization is a favourite aspect that I often cherish.
Any tips for someone considering a role at Qualtrics?
Research the company - Take the time to thoroughly research Qualtrics, its mission, values, culture, and products or services. Familiarize yourself with the company's history, achievements, and any recent news or developments. This will help you gauge if Qualtrics aligns with your own goals and values.
Show passion and enthusiasm - When applying or interviewing for a position at Qualtrics, demonstrate your genuine interest and enthusiasm for the company. Highlight how your skills, experiences, and personal values align with Qualtrics' mission and culture. Emphasize your willingness to learn, contribute, and grow within the organization.
Be open to growth and development - Qualtrics offers opportunities for personal and professional growth. Demonstrate your openness to learning, adaptability, and willingness to take on new challenges. Highlight any relevant experiences where you have proactively sought out opportunities for growth and development.
What is your top life hack?
Prioritize "me-time" to disconnect from work and focus on your hobbies. Setting aside dedicated time for yourself allows you to recharge, relax, and destress from the demands of your job.
If you've been at Qualtrics for a while, why is it still Qualtrics for you?
Qualtrics holds a special place in my heart, even after spending a considerable amount of time with the company. The vibrant culture of innovation and collaboration captivated me from the moment I joined. Qualtrics' commitment to cutting-edge technology and solutions inspires me and I feel privileged to be part of this transformative journey. One standout aspect of Qualtrics is its nurturing work environment that values diversity and inclusivity. Every individual's voice is heard and respected, creating a sense of belonging and driving innovation. 
What sets Qualtrics apart is its adaptability and agility. The company swiftly responded to challenges like the global pandemic, transitioning to remote work without compromising productivity or client service. I am fortunate to be part of an exceptional TA team that prioritizes openness and collaboration. Learning from each other and honing our skills is a top priority. 
Throughout my tenure, the dedication to innovation, growth, inclusivity, and adaptability creates an extraordinary workplace where individuals can thrive and make a meaningful impact. I am proud to be part of the Qualtrics family and excited for the future as we continue to push boundaries together.
What three words would you use to describe Qualtrics?
OneTeam, Collaborative, Customer-focused
Qualtrics is growing, and if you're ready to find your "why" at a place like this, you can explore our open opportunities at any time by visiting our career page or by joining our talent community.
| | |
| --- | --- |
| | Joyce is an alumna of Tianjin Nan Kai University and started her career at Starluck Holdings Int Ltd. She discovered a quick haircut technique on YouTube to give her mom with her haircut during the pandemic. This experience ignited a newfound passion for hair trimming, making it her latest hobby. |
See more of the Qualtrics Life on Facebook, Instagram, and Twitter.
Related Articles