XM for Customer Frontlines

Digital

Root out friction in every digital experience, super-charge conversion rates, and optimize digital self-service

Care

Uncover insights from any interaction, deliver AI-powered agent coaching, and reduce cost to serve

Locations

Increase revenue and loyalty with real-time insights and recommendations delivered straight to teams on the ground

XM for People Teams

Engage

Know exactly how your people feel and empower managers to improve employee engagement, productivity, and retention

Lifecycle

Take action in the moments that matter most along the employee journey and drive bottom line growth

Analytics

Whatever they're are saying, wherever they're saying it, know exactly what's going on with your people

XM for Strategy & Research

Research

Get faster, richer insights with qual and quant tools that make powerful market research available to everyone

User Experience

Run concept tests, pricing studies, prototyping + more with fast, powerful studies designed by UX research experts

Brand

Track your brand performance 24/7 and act quickly to respond to opportunities and challenges in your market

XM Platform

Explore the platform powering Experience Management

Teams

For Digital

For Customer Care

For Human Resources

For Researchers

All Teams

Industries

Healthcare

Education

Financial Services

Government

All Industries

Customer Experience

Employee Experience

Employee Exit Interviews

Net Promoter Score

Voice of Customer

Customer Success Hub

Product Documentation

Training & Certification

Community

XM Institute

About Us

Careers

Partnerships

Marketplace

X4 Summit

The annual gathering of the experience leaders at the world's iconic brands building breakthrough business results, live in Salt Lake City.
Featured
Every little bit counts – Hannah
What does the 2023 theme "Invest in our Planet" mean and why is it important?
Our planet is the one thing we all have in common, and we all rely on its resources. Resources are a finite thing, and at the rate we are tapping them, the well will run dry. In order to maintain our resources, we must reinvest back into our planet. The investment mindset is forward thinking, we invest capital now to ensure future vitality. This year's theme is important because it addresses the need to take big action now so we don't suffer the consequences of inaction later.
What is the significance of Earth Day in terms of environmental awareness and activism?
Earth Day is a yearly reminder of how important taking care of our home planet is. It forces us to come together annually and check-in with our planet. We need this designated time to recalibrate and collectively think about the planet. You can't get group projects done without standing meetings. 
What is Qualtrics doing for Earth Day and daily to impact our planet?
For Earth Day, Green Team and WLD are co-hosting a keynote presentation featuring Rent the Runway CEO, Jen Hyman. She will be sharing insight on why she started a sustainable fashion company, RTR's environmental impact, and how they are using Qualtrics to drive exceptional business and environmental outcomes. Qualtrics will also host office clean-ups.
Qualtrics has also implemented green workplace practices. Many of our buildings are LEED certified and implement energy efficient practices such as light harvesting. We promote commuter benefits and EV charging. Where applicable, offices utilize reusable dishware and dishwashers. We use bulk food and snack services to reduce waste. We prioritize recycling and utilize an end-of-life partner to safely repurpose hardware. These and many more practices will be discussed in our upcoming sustainability report. 
How can individuals contribute to Earth Day efforts and make a positive impact on the planet? 
I would encourage people to look into local opportunities! Every little bit counts, whether it's a community clean-up, or volunteering to donate unused food resources. Often, people want to help, they just don't know how. Compiling a list of local opportunities for you, your friends, or your coworkers to participate in is a great place to start. Additionally, individuals can get involved in local politics to advocate and vote for a sustainable legislature.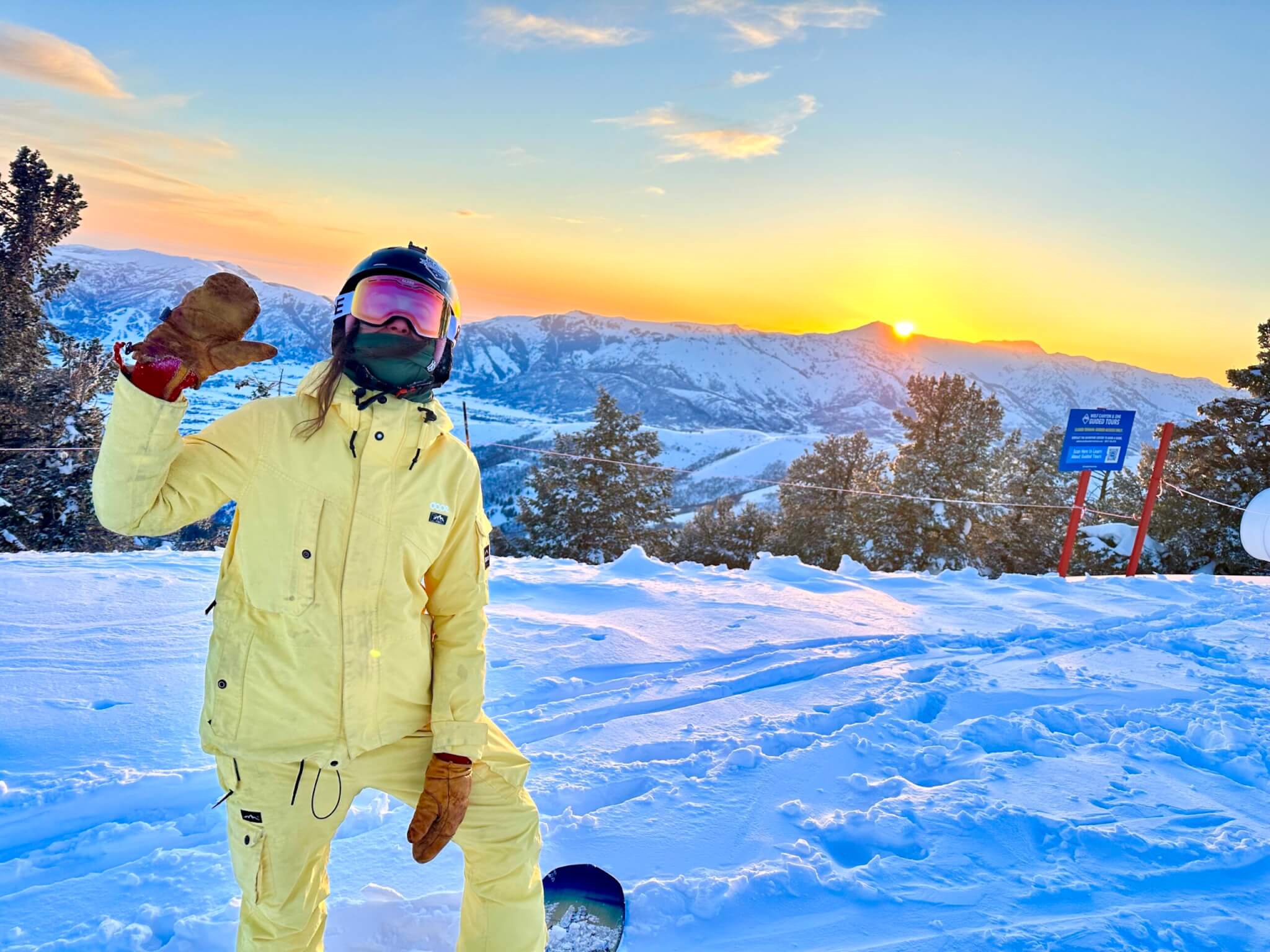 ---
Interested in more content like this? Sign up for our Talent Community!
---
What are some simple ways to reduce our carbon footprint and promote sustainability on Earth Day and beyond?
Anything is better than nothing, and every little bit helps. I recommend starting small. Consider the following:
Composting

Reduce shower time by a few minutes

Using reusable water bottles, plastic stasher bags, and grocery totes

Bulk buying non perishable snacks to reduce wrapper

Voting for local sustainable measures

Asking for no utensils when getting takeout

Avoiding fast fashion

Consuming less and throwing out less. Look to repurpose or re-home things instead

Reducing red meat consumption (which produces the highest Co2), 

Reading up on sustainable fishing practices. Make sure that you're looking for logos from credible third-party certification programs like the Marine Stewardship Council or the

Aquaculture Stewardship Council

. When you see these labels in-store, you can trust that the seafood product you are purchasing comes from a certified sustainable fishery or certified responsible farm and directly supports a healthier ocean.

Gardening using DIY compost
What role do businesses and corporations play in investing in the planet, and how can they contribute to sustainability efforts?
Companies can act as sustainability leaders and help both by adopting sustainable business practices in their supply chains, offices, and products and by encouraging and supporting their employees in sustainability initiatives. Tech companies specifically can also help develop green-centric innovations. Corporations often have immense power when it comes to legislation as well, and they can promote laws that benefit our planet. 
As a SaaS company, the places where Qualtrics can make an impact are in our physical facilities, marshaling employees in employee resource groups, guiding other organizations through thought leadership, and with our Qualtrics software product (helping clients with their ESG efforts). Our ESG solution enables leaders to assemble the perspectives of stakeholders and make data-driven decisions on how to achieve their ESG objectives while also improving their employees', customers', and brand's experiences. 
What are some examples of successful investments in the planet that have made a positive impact on the environment?
There are many examples, here's a few. 
There are now technologically-advanced alternatives to plastic. Brands such as Stella McCartney and Prada are using Econyl3, a material made from industrial waste which includes fishing nets. This reduces greenhouse gas emissions by 58% compared to nylon. 
We've improved water conservation technology. High-tech sensors can help to detect leaks early and even predict which pipes might leak. The waste water recycling market is growing at 20% a year7, with nanotechnology and membrane filtering among the key innovations.
The UK deprecated coal, and now CO2 emissions have dropped 29% over the past decade. They are the lowest they've been since 1888. ⅓ of the UK's energy comes from wind, solar and tidal, and they are becoming cheaper than fossil fuels.
Carbon capture and storage (CCS) is gaining popularity, and it can be as simple as planting trees and generating biomass. New technology can suck CO2 right out of the air and lock it up in stone or concrete. The CCS market is growing 14% per year.
Related Articles