XM for Customer Frontlines

Digital

Root out friction in every digital experience, super-charge conversion rates, and optimize digital self-service

Care

Uncover insights from any interaction, deliver AI-powered agent coaching, and reduce cost to serve

Locations

Increase revenue and loyalty with real-time insights and recommendations delivered straight to teams on the ground

XM for People Teams

Engage

Know exactly how your people feel and empower managers to improve employee engagement, productivity, and retention

Lifecycle

Take action in the moments that matter most along the employee journey and drive bottom line growth

Analytics

Whatever they're are saying, wherever they're saying it, know exactly what's going on with your people

XM for Strategy & Research

Research

Get faster, richer insights with qual and quant tools that make powerful market research available to everyone

User Experience

Run concept tests, pricing studies, prototyping + more with fast, powerful studies designed by UX research experts

Brand

Track your brand performance 24/7 and act quickly to respond to opportunities and challenges in your market

XM Platform

Explore the platform powering Experience Management

Teams

For Digital

For Customer Care

For Human Resources

For Researchers

All Teams

Industries

Healthcare

Education

Financial Services

Government

All Industries

Customer Experience

Employee Experience

Employee Exit Interviews

Net Promoter Score

Voice of Customer

Customer Success Hub

Product Documentation

Training & Certification

Community

XM Institute

About Us

Careers

Partnerships

Marketplace

X4 Summit

The annual gathering of the experience leaders at the world's iconic brands building breakthrough business results, live in Salt Lake City.
Grow
Grant Talks Solving Problems as a Customer Success Consultant
I feel strongly that as consumers (and really, as humans) we are not very good about operating on a short-term timeline. We don't always live in the moment. The ability for a customer to feel satisfied in the moment is really important to bringing small pieces of satisfaction and joy to someone's day. I think the same goes for employee experience. If you can't feel satisfied with the thing that you're doing for the majority of your day, you're wasting your time. I'm really interested in thinking about those problems and how we can bring that momentary joy. That's why I joined Qualtrics - to bring that to other people and to myself. It's our mission and what we strive to do; not because of a business case but because it's important to bring joy to people's lives. And it also happens to have a business case.
In recent years the world has gotten a good bit more complicated, but basic human needs and desires haven't changed much. Whether we're eating dinner at a restaurant with our family, donating to a charity that means a lot to us, or reflecting on our time at work, the common thread that determines whether we do it again the next day has been, and always will be, whether the experience was a good one. And for organizations that recognize this, Qualtrics provides the technology and services necessary to make this a reality. That's why I joined Qualtrics: to be able to play a role in bringing this sense of joy and positive experience to others in a way that cuts to the core of decision making - whether something is adding value and bringing you joy.
What was the turning point where you knew you 'had to have the job' at Qualtrics?
The pandemic caused a delay to the end of my interview process. But during that delay, I was in shock to see how communicable and relationship-oriented the organization was. I had an immense appreciation for my manager and my recruiter for keeping me updated with what was happening with hiring at the macro level. I also specifically remember a conversation with my manager where he showed transparency and empathy for my situation, understanding that waiting around was difficult for me given my previous role. But through conversations, I knew that I wanted to join a group of people who treated others that way, so when the time came, we did everything to make it work
What is your favorite part of your role?
My favorite part of my role is being able to meet with so many different types of customers and to think through so many different types of problems. On top of that, I'm able to do so with the same ultimate goal of improving the lives of customers and employees. It's really fun to be able to think through what companies of all shapes and sizes need to do to improve the experiences that they're providing.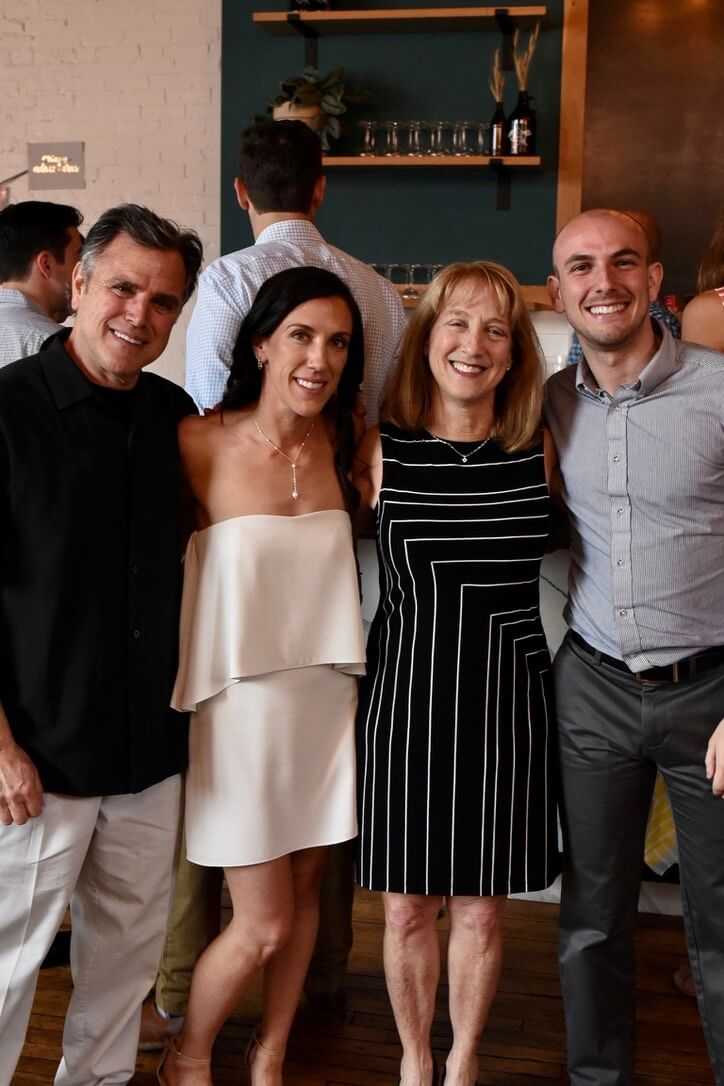 What are your aspirations in your career/life?
I try to wake up every day with the firm conviction that I'm nowhere near my full potential. With that, my aspirations are to put myself in a position where no day feels the same as the last and where the problems that I solve continue to be dynamic and impactful. Over time, as I grow in my career and as a person, I hope for that impact to continue to grow. Solving problems that will make an impact on the greatest scale possible is what pushes me to do what I do and to continue to grow and learn every day.
What is your top #LifeHack?
There's a concept from a book that I like called "The Undoing Project." Essentially, whenever I need to make a decision in life, I follow this: Years from now, when you reflect back on this day, what will make you proud to tell the story as it really happened? It's a simple thought experiment, but it often helps me avoid making rash or short-term decisions.
Qualtrics is growing, and if you're ready to find your "why" at a place like this, you can explore our open opportunities at any time by visiting our career page or by joining our talent community.
| | |
| --- | --- |
| | Grant is an alumnus of Vanderbilt University and started his career at Ernst & Young. He is a nationally ranked college basketball bracketoligist. |
See more of the Qualtrics Life on Facebook, Instagram, and Twitter.
Related Articles