Awards and Events
Devoxx Krakow 2019
Devoxx - an annual series of global tech conferences - is an incredible opportunity for the developer community to come together in multiple cities across Europe, Asia, and Australia. With thought leadership, seminars, vendors, employers, and peers all in place, these events were designed for developers, by developers.
Qualtrics was proud to again to be heavily involved in the Devoxx Poland event, which took place from June 24-26 this year. As a silver sponsor this year, we not only had a presence at a booth where we could demonstrate the technology but also hosted one of the chillout zones. We also worked with the Devoxx team to deploy Qualtrics technology during the conference.
While visiting the Qualtrics booth, the developers were able to experience our emotion detection software. Prepared by the Event Analytics team in Krakow, people would look into the camera and the software would detect if they were happy, sad, angry, disgusted and so on. The results were then shown on dashboards with the use of Qualtrics software. The Event Analytics team took on this challenge and prepared the technology during time that is dedicated to self-development. Approximately 10% of their working time is dedicated to self-development, helping our teams learning and developing constantly - and having fun with their growing skillsets!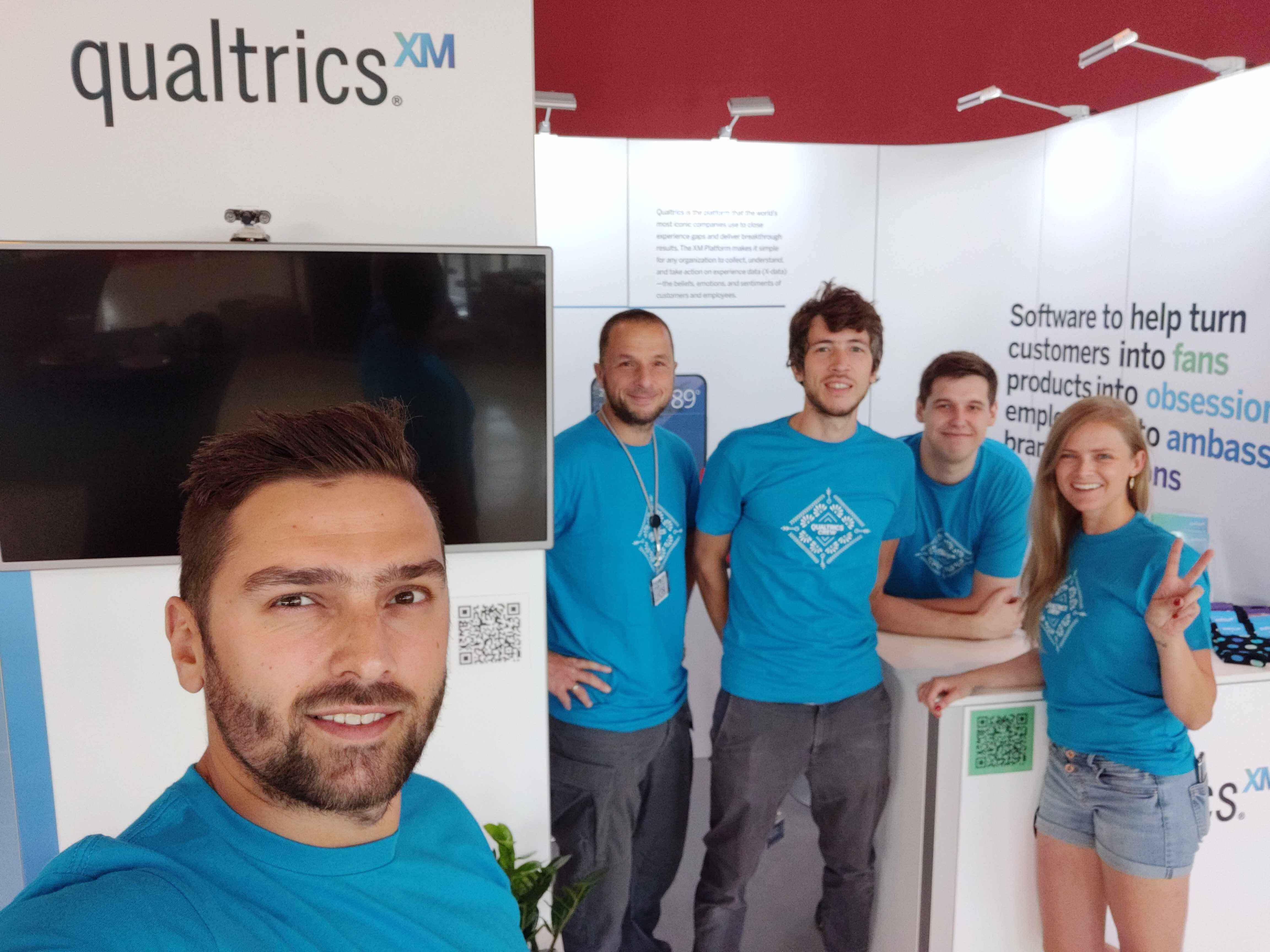 Across the 3-day event, we had over 200 hundred people visit both our booth and chillout zone. Both locations where great opportunities to experience our products and meet members of the team. We even used our survey technology - with tricky questions about Qualtrics itself - to distribute some of our bespoke Qualtrics swag.
In the chillout zone, we had pinball machines and ran a contest: the highest score won an iPad! The best part - in our opinions - of the chillout zone was the free ice cream! We gave out over 2000 ice cream portions to the 2500 developers and teams in attendance.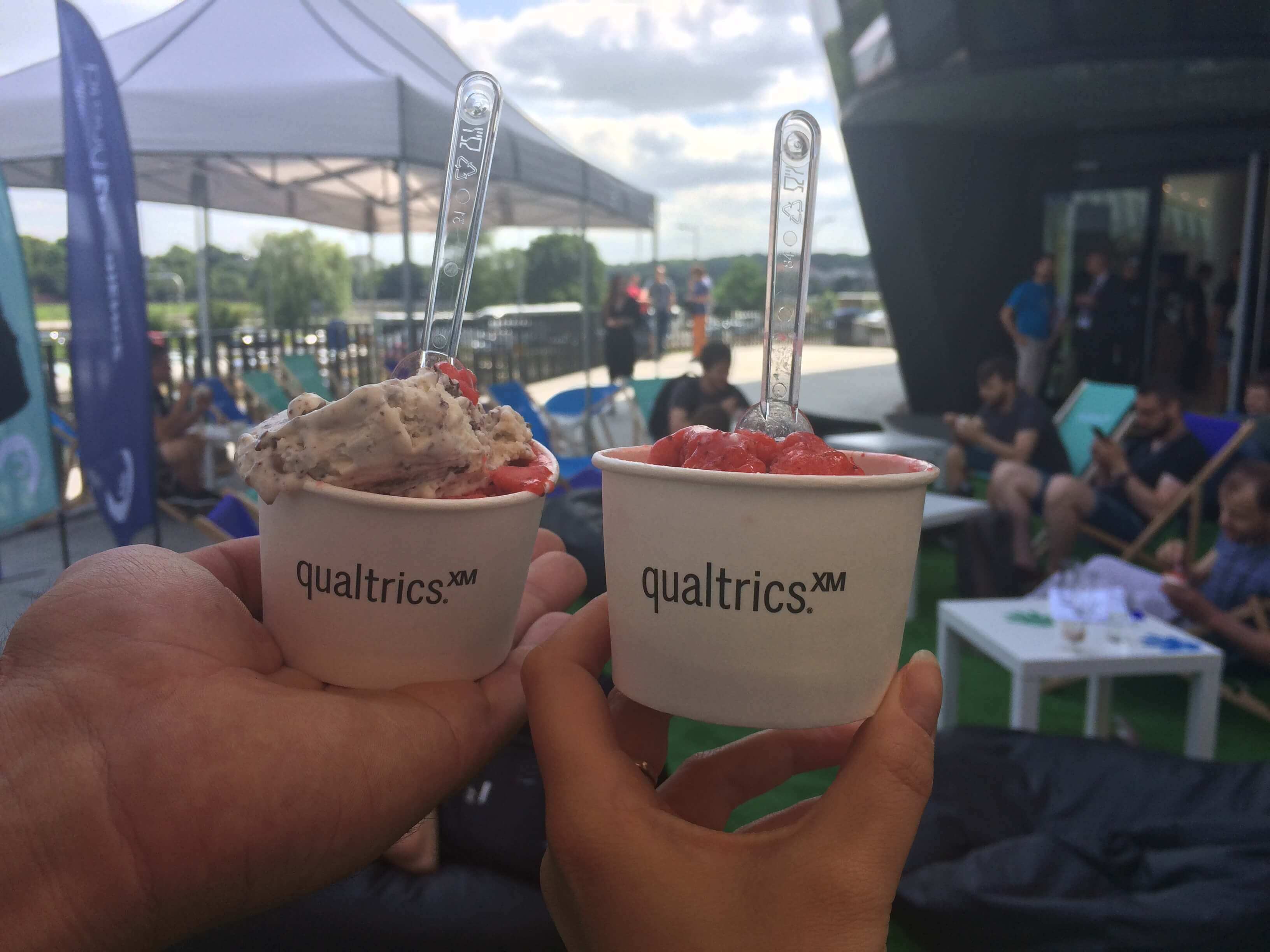 It was an incredible opportunity to meet with so many, share our technology, and give people a taste of the Qualtrics Life. Our team in Krakow is one of our core engineering hubs, working closely with our two US HQ sites in Provo and Seattle, and our continued investment in Krakow means we're looking forward to many more opportunities to meet with the talented people of Poland.
If you met us at Devoxx, and are looking to find out more, you can get in touch with us through the QualtricsLife social channels on Twitter, Facebook, and Instagram. Explore what the #QualtricsLife is all about.
Ready to explore the career opportunities awaiting you at Qualtrics? You can find them all here - we're looking forward to meeting you.
Related Articles