Grow
EX Technology Consulting in Dublin: Cassandra's Story of Challenge, Motivation, and Inspiration
I'm happiest when I'm surrounded by projects that challenge me, opportunities that motivate me, and people that inspire me. 
Luckily in Qualtrics, I get all three. The projects I work on allow me to develop customer relationship skills, project management skills, and overall proficiency in the Qualtrics platform. They're challenging, yet rewarding and they offer me the chance to create real impact within our customers' organisations. Most importantly, I get to do this while learning from the most intelligent people I've ever met. Each person in the XM Services team has a new perspective, and a different skill set, and it's because of this that I enjoy being on the team. As well as that it's just good "craic" being a part of this team!
My role in the XM Services team is centred around people and how I can help them succeed. If you were to Big-Five-Personality profile me – I'm an extrovert, through and through. I'm at my best when I'm surrounded by people.
What attracted you to Qualtrics in the first place?
The people. I remember my first onsite interview. I was in the elevator and a random employee happily started chatting to me and offered me great advice for my interview. (Thanks, Patrick!) I remember leaving that elevator and thinking "What a decent thing to do." It was this interaction that solidified my belief that this was somewhere I wanted to be.
I consider Qualtrics to be one of the luckiest things I fell into. I've met some of my best friends, have been offered some amazing opportunities, and I continue to learn and develop every day.
What made you want to get into Employee Experience?
There are two main reasons why I wanted to get into Employee Experience: 
The first is that as an employee I feel I can better relate to the ambitions of organisations who are trying to improve the working lives of their employees. To me, delivering a better customer experience, or becoming a category leader starts and ends with your employees. It makes sense: your employees are the ones who speak to your customers, who work with the processes, who create your organisational culture. Why wouldn't you want their opinion on how you can improve? Working within Employee Experience allows me the opportunity to impact organisations by helping them implement solutions that get to the heart of their employees' issues. Similarly, in listening to their employees' issues, I hope I help organisations be better able to act on those issues, and subsequently, improve their employees' working lives.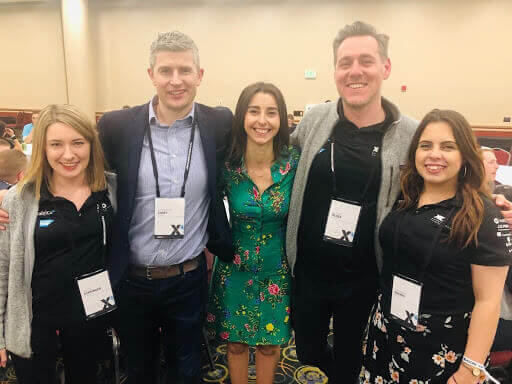 The second is the growth of the Employee Experience offering at Qualtrics. The EX product line has grown exponentially in the 4 years that I've been at Qualtrics. I enjoy being a part of this growth because it challenges me to think smarter and work more efficiently. It also offers me opportunities that I never would have had elsewhere. I've been able to spend 3 months in Sydney supporting our APJ customers and 6 months in the US developing the video training library that aims to train our customers at scale. I believe that being part of this tremendous growth can only bring opportunities to create real impact, whether that be in terms of the types of customers and partners I get to work with or in terms of the initiatives I can drive.
What does your day look like?
My day looks different every day, and I love the variety of it. Most days, I work with customers to help them deliver their Employee Experience programs. I work with them to decide the best way to implement their engagement program so that in the end their program enables them to glean insights that they can then action. What I enjoy most about this is being able to produce something using Qualtrics' technology which becomes imperative to the Human Resource decisions being made within an organisation. 
I also work directly with some of our delivery partners, enabling them to deliver EX programs to our customers. I collaborate with them on their Qualtrics projects and act as a specialist EX resource in terms of how to implement Qualtrics' technology using best practices. I have delivered Partner Enablement trainings both here in Dublin, and in London, and I have loved being able to see how these partners have progressed and been successful since these trainings.
And then, other days, I might be doing something completely different. I'm thrilled to be able to work with the QPride employee resource group, which aims to make Qualtrics a safer, more welcoming, and inclusive place for all in the LGBTQ+ community. I'm involved in event organisation, event communication and most importantly, knowledge sharing and creating awareness. For the last few years, we've been present in the Dublin Pride Parade and it's truly exciting to see our presence grow each year.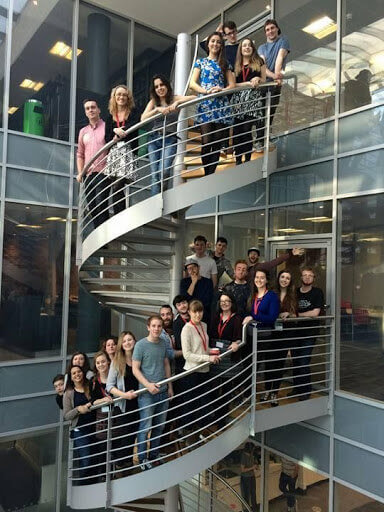 Any tips for someone who is considering an opportunity at Qualtrics?
Speak to someone working in Qualtrics. It will help you to get an idea of what it's like to work here and what the culture is like.
What surprised you most about working at Qualtrics?
How clichéd is it to say the people? Very? But yes, the people. I work with a team of incredibly talented people who are kind, considerate, and who genuinely care about each other. There's an understanding that life sometimes happens, and that that's okay. The team is here to build each other up and to look out for each other.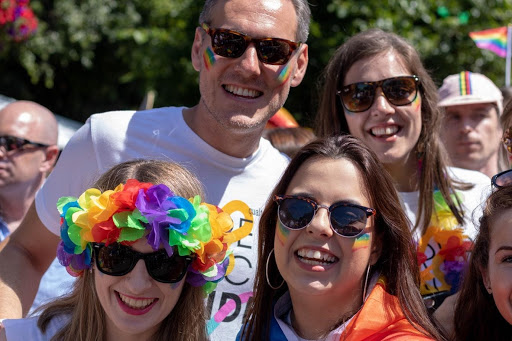 Are you involved in community at Qualtrics?
Community in Qualtrics is whatever you make it. At Qualtrics, if you have an idea about how this organisation can improve, then you are encouraged to make it happen. In co-chairing the QPride group, I've been lucky enough to be involved in organising Pride events, table quizzes, and guest speaker events. It's always a work in progress, and with every event, I think about what we could do to make it better.
What is your top #Lifehack?
Knowing that although the work is important, it's not everything. And also, black goes with everything.
Qualtrics is growing, and if you're ready to find your "why" at a place like this, you can explore our open opportunities at any time by visiting our career page or by joining our talent community.
| | |
| --- | --- |
| | Cassandra is an alumnus of Trinity College, Dublin and is working on her MSc at University College, Dublin. She started her career here at Qualtrics! A retired (one-time) judo champion, she now spends her time idolising her Kindle, passionately singing Westlife songs, and enjoying a good glass of New Zealand Sauvignon Blanc. |
See more of the Qualtrics Life on Facebook, Instagram, and Twitter.
Related Articles