From the Q-mmunity
Humans of Qualtrics: Rashmika
MosaiQ is highlighting the diverse stories of its members throughout May for Asian American Pacific Islander Heritage Month with the Humans of Qualtrics project. Rashmika shared her story of perseverance with us.
---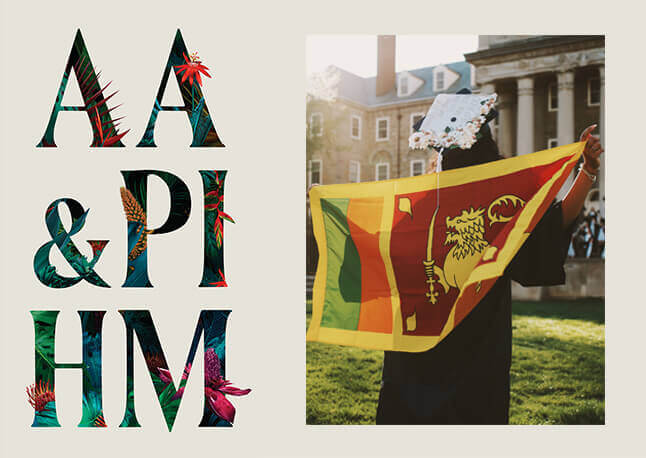 "Being Sri Lankan has always made the biggest impact on who I am as a person. It was a culture that not too many people knew about, and having migrated to the United States at a young age, it was a family mission to keep customs alive regardless of where we were. To be a Sri Lankan meant being a part of a celebratory world, one filled with a rich history and often is a badge of honor for all citizens. Our island has been through a lot, but it has taught its citizens to come back stronger each and every time. During much of mine and my parents' childhoods', Sri Lanka was in a bitter war against terrorism. It was commonplace to hear explosions in the streets and heavily armed military. Although it was dark times, the Island knew ways to celebrate the bright side. Citizens would gather and help hand out food and clothing for those who had lost their homes. Everyone would gather on the beaches and hold festivals for children. Every March, for three days, life simply paused to dance and sing in the capital while highschool rivals battled it out on the cricket field. It is this built-in resilience that helped my family adjust to American life. We moved in 2006 as I had a job transfer to the States, but also with the intention of getting away from the war. It was vastly different from where we had come from, and it took a while to find a sense of belonging we were comfortable with. However, we had to persevere and seek out the opportunities that were worked so hard for. Since our move, my brothers and I were able to pursue formal college education, my dad was able to start his own business, and I was able to join an amazing company."
---
Make sure to check back for more highlights from the Qualtrics team and MosaiQ members throughout the rest of this and upcoming heritage months.
| | |
| --- | --- |
| | Rashmika is an alumnus of Penn State University and is a Sales Development Representative on our team. She is based out of our Dallas, Texas office. |
Related Articles