Belong
Honoring Juneteenth at Qualtrics
On June 19, 1865, two years after the Emancipation Proclamation was signed, federal troops arrived in Galveston, Texas to declare freedom for all enslaved African Americans - the day has become known as Juneteenth. The celebration of the ending of slavery in the United States, Juneteenth is often referred to as Black Independence Day.
Juneteenth is an important day of celebration – not only for African Americans - because of its part in the history of the United States. In 2021, Juneteenth was finally declared a national holiday. This matters to all communities, as many of the societal problems we have today still persist because of what happened in the past. This is a day of recognition and celebration – it's important for us to celebrate this signal for the end of slavery, but also to recognize that we still have so much work to do as individuals, as a company, and as a society.
I myself am African, not African American, so I have been on my own learning journey about the unique challenges and experiences of the African American community. In many ways, it's not wholly dissimilar to my experience as an African in America, but I have spent time learning about those differences, and I believe it's imperative that we all understand why Juneteenth is important and relevant to everyone, not just one community. 
Qualtrics is an anti-racist company so it's important that we utilize this opportunity to call on our employees to pursue their own learning journey about the importance of Juneteenth. We spent time deeply considering our Juneteenth theme for this year. We initially considered approaching it as a day of learning, but it is important that we recognize that, for the African American community, Juneteenth is about celebration. 
A Purposeful Celebration
We set out to accomplish three things with our 2022 theme – create a space for learning, a space for celebration, and a space for giving back. Educate, Celebrate, Donate. Qualtrics' 2022 Juneteenth theme is "Support Black Women." Black women are at the intersection of multiple forms of oppression. We feel it's important for us, especially as an experience management company, to address that broken experience for Black women. This support of Black women will elevate everybody. When we posed this theme to the planning committee for our employee resource group, the feedback was unanimous – we must make the world a better, safer, healthier place for Black women. 
Since Juneteenth falls on a Sunday this year, we celebrated a few days early. In our main offices in the United States, we integrated our focuses – educate, celebrate, donate – into our celebration plans. 
We brought in keynote speakers to aid us in exploring the history of Juneteenth and why it's important, not just to African Americans, but to all Americans. The objective was to shine a light on the importance of this day in the context of US history.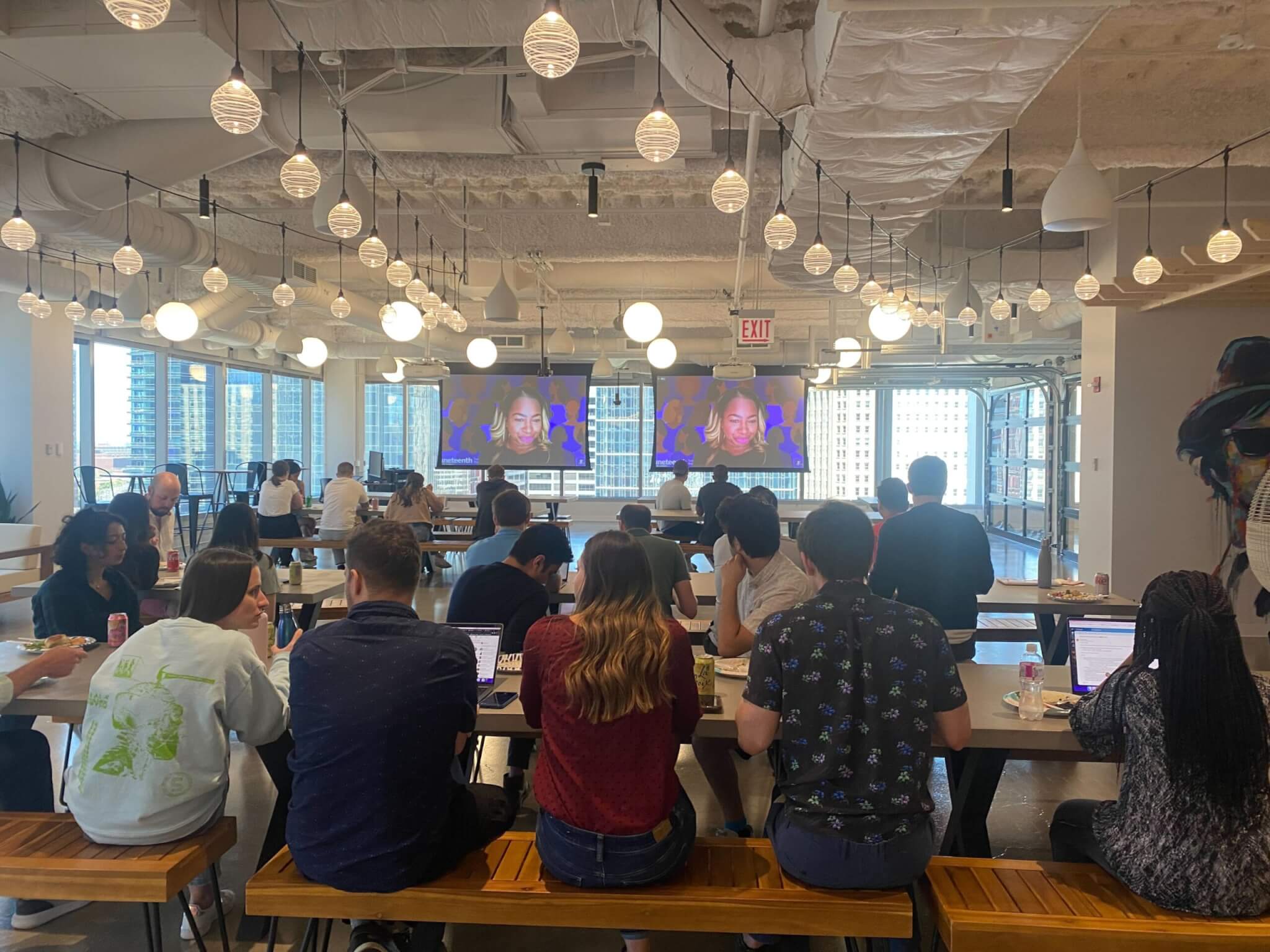 Activism for Life
Activism is a life sentence. If you're an activist you have to do it until you die, because that's how serious the problem is.      - Minnijean Brown-Trickey
Our first speaker was Minnijean Brown-Trickey of the Little Rock Nine — a group of nine African American students who enrolled in the racially segregated Central High School, only being allowed to attend when President Eisenhower stepped in. Listening to Minnijean speak was a masterclass from an activist and icon who, at 80 years old, is still putting in the work to make our society better. When asked her advice for staying resilient in the face of adversity, especially when we seem to be fighting the same fight over and over again, Minnijean said, 
"Activism is a life sentence. If you're an activist you have to do it until you die, because that's how serious the problem is. I am an old woman but I feel vibrant because of my activism. We do get despondent sometimes and we should honor that despondency. It's okay to feel sad, it's okay to feel discouraged — that's part of the inspiration and encouragement — you have to have all of that." 
Minnijean answered many questions from our employees about her experience as one of the Little Rock Nine, current social justice movements, and activism. Her messages surrounding activism and not losing hope in the face of widespread hate and ignorance are incredibly powerful. She quoted Dietrich Bonhoeffer when he said, 'To speak is to act. Not to speak is to act' and added, 
"We're talking about allies, coalitions, alliances, and working together. If you're not speaking up you're acting — you're in collusion with the other forces. At Central High School, we had 250 mean kids, 20 nice kids, and 1,800 who were silent witnesses."
Be a Truth-Teller
I will name my wish, manifest a future state of being we all deserve — that truth-telling as a black woman makes you safe, not hunted or haunted. That our celebrations feel like sweet, familiar things, not always wild and radical ones.      - Caroline Randall Williams
Our second speaker was author Caroline Randall Williams. Caroline shared some of her extremely profound personal stories and poems about the history of slavery and activism. Her writing and her voice are moving and powerful. I think the key takeaway from her speech is the importance of being a truth-teller and not a truth filterer. The truth can be super uncomfortable, but confronting it is the only way we learn and don't repeat the same mistakes again and again. I wish I could share all of her speech here, but instead, I'll share a small quote from her writing about Juneteenth: 
"Celebrating Black women, as a Black woman, means telling the truth. And if we're dreaming out loud, if we're asking for gifts at this celebration, I will go ahead and say, 'I will name my wish, manifest a future state of being we all deserve — that truth-telling as a black woman makes you safe, not hunted or haunted. That our celebrations feel like sweet, familiar things, not always wild and radical ones.'
I've contemplated what to say to you on this day – what I've grappled with most is the question of how to make the best of good news when it comes, even if it's late. Enslaved people across the American south had been freed by the Emancipation Proclamation in 1862. Slavery became illegal in all of the United States in January of 1865. The Civil War ended in early May of that same year, and yet the news of freedom did not formally come to Texas until June 19th. They were free and didn't know. And there can be a bitterness that comes when you ration the truth."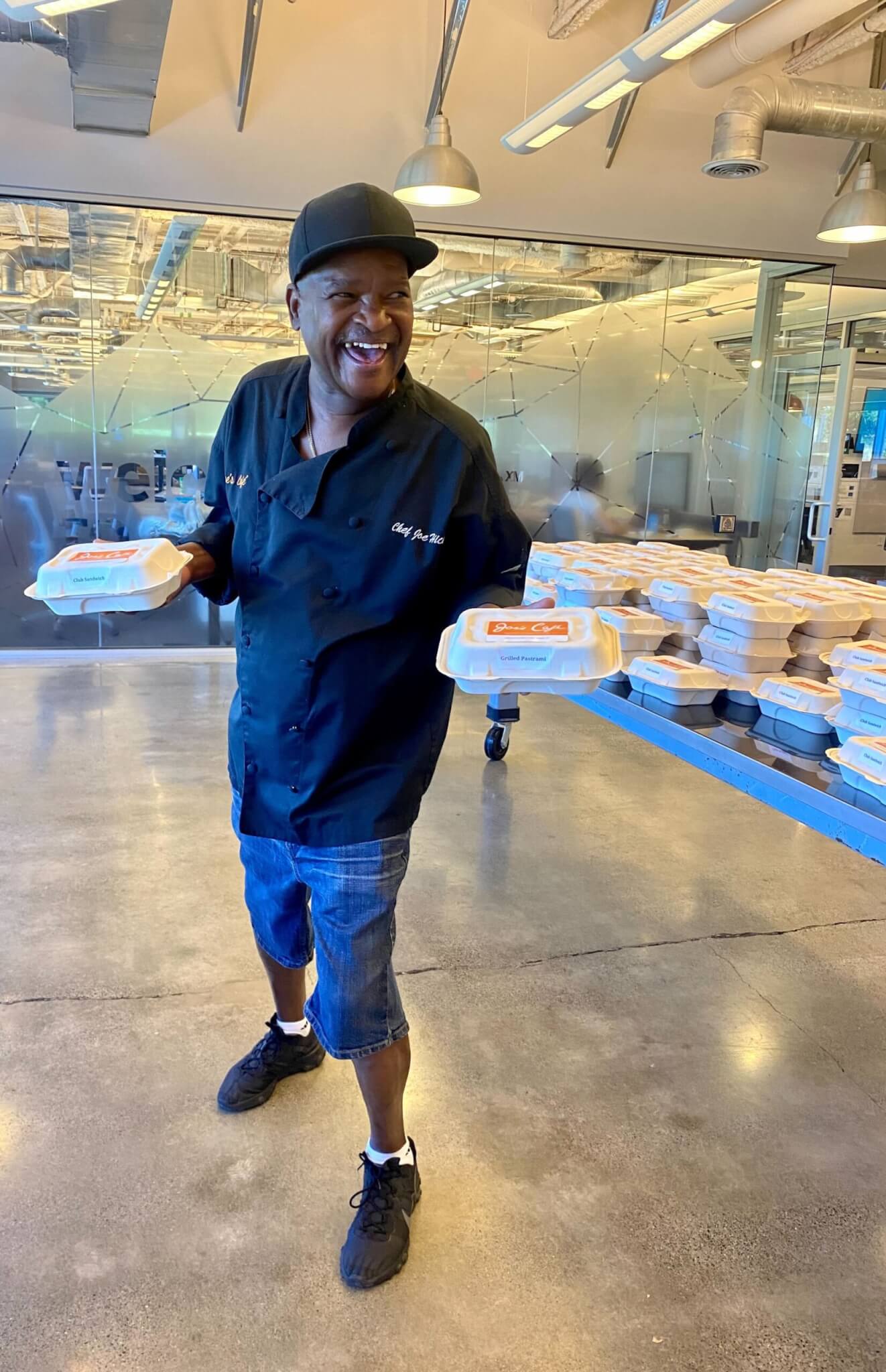 Local Support Efforts
After these powerful keynote speeches, we enjoyed lunches in our U.S. offices that were catered by local Black-owned businesses. In the Provo office, we enjoyed Joe's Cafe – a highly rated and raved restaurant nearby; our Dallas office chose Tender Smokehouse – a fixture in the DFW area; the Seattle office went with Island Soul – a family-owned restaurant fusing the Caribbean with Louisiana soul food; and our Chicago office was catered by BlackGirlEats Catering – a self-starting Black woman-owned business.
In our major offices in the United States, we are contributing to charities that specifically support Black women — Genesis Shelter in Dallas, Deborah's Place in Chicago, BYU Black Student Union in Provo, and Mary's Place in Seattle. We contacted these charities directly and asked what items they were in need of. We packed hair care and hygiene kits for Black women in difficult situations and employees were able to deliver our donations to these charities. We've set up a Qualtrics office wishlist so you can donate too!  Follow this link for instructions on how to donate.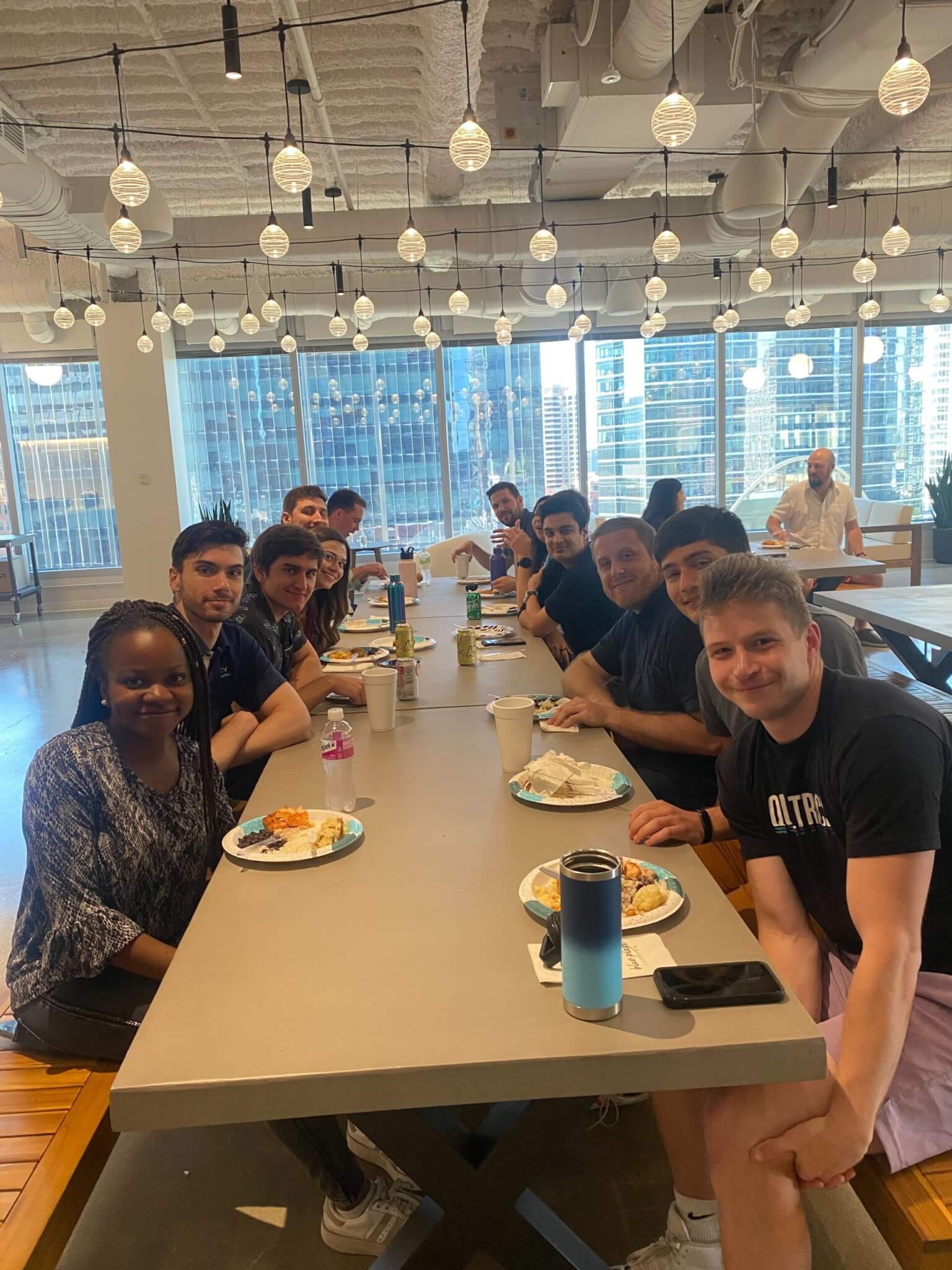 It was very important for us to provide this opportunity for our employees to come together for good and give back. When I think about my career, I can visualize every single team-building activity I've participated in that included doing something for charity. Whether it was planting a tree or visiting a school, those memories have become emblazoned in my mind forever. 
The fight for racial equality is an ongoing journey. While it is significant that Juneteenth is now recognized as a federal holiday, there is no easy fix to the continual racism we face in the United States and around the world. Diversity, equity, and inclusion are core values at Qualtrics and we must be constantly working towards a more inclusive world for everyone. This requires continual learning, acknowledgment, and action. 
Related Articles