Awards and Events
Profile of a People Leader: Cody Guymon
This conversation took place shortly after we announced our 2019 People Leader of the Year awards. Cody won the award as a business operations leader and was one of three recipients of the award. If you'd like to read more about the awards and find the other recipients' interviews, you can head over to this story. Both the awards ceremony and this conversation took place over Zoom due to office closures as a result of the COVID-19 pandemic.
In this interview, we got to know Cody better and discussed his leadership philosophy, how he measures success as a leader, and got some interesting insight into the things that drove him to become a leader.
Qualtrics Life (QL): Tell me about your career journey and how you came to Qualtrics.
Cody Guymon (CG): I grew up in the Bay Area, and moved to Utah in college to play baseball at the University of Utah. After graduating, I fell in love with the mountains so I started my career out here. I worked in consulting, primarily in healthcare, for a few years. I realized I wanted to get into tech because you can make change quickly, whereas the healthcare industry change is pretty slow. I joined Vivint initially and worked for them for a few years. Then, Qualtrics reached out to me. I took a passive look at first, but when I came in and saw the office space and met the people I knew I should make the jump. I've been at Qualtrics for three and a half years now.
QL: Did you always know you wanted to be a people leader or was it something that developed later on? 
CG: I think I've always wanted to be a leader. I just enjoy people, being around them, getting to know what makes them tick, what motivates them, and just being friends with them. When I came to Qualtrics, I didn't necessarily have the goal of leading a large team, as I do now. I just wanted the people that I worked with to be super happy, to be productive, accomplish goals,  and be fulfilled by their career.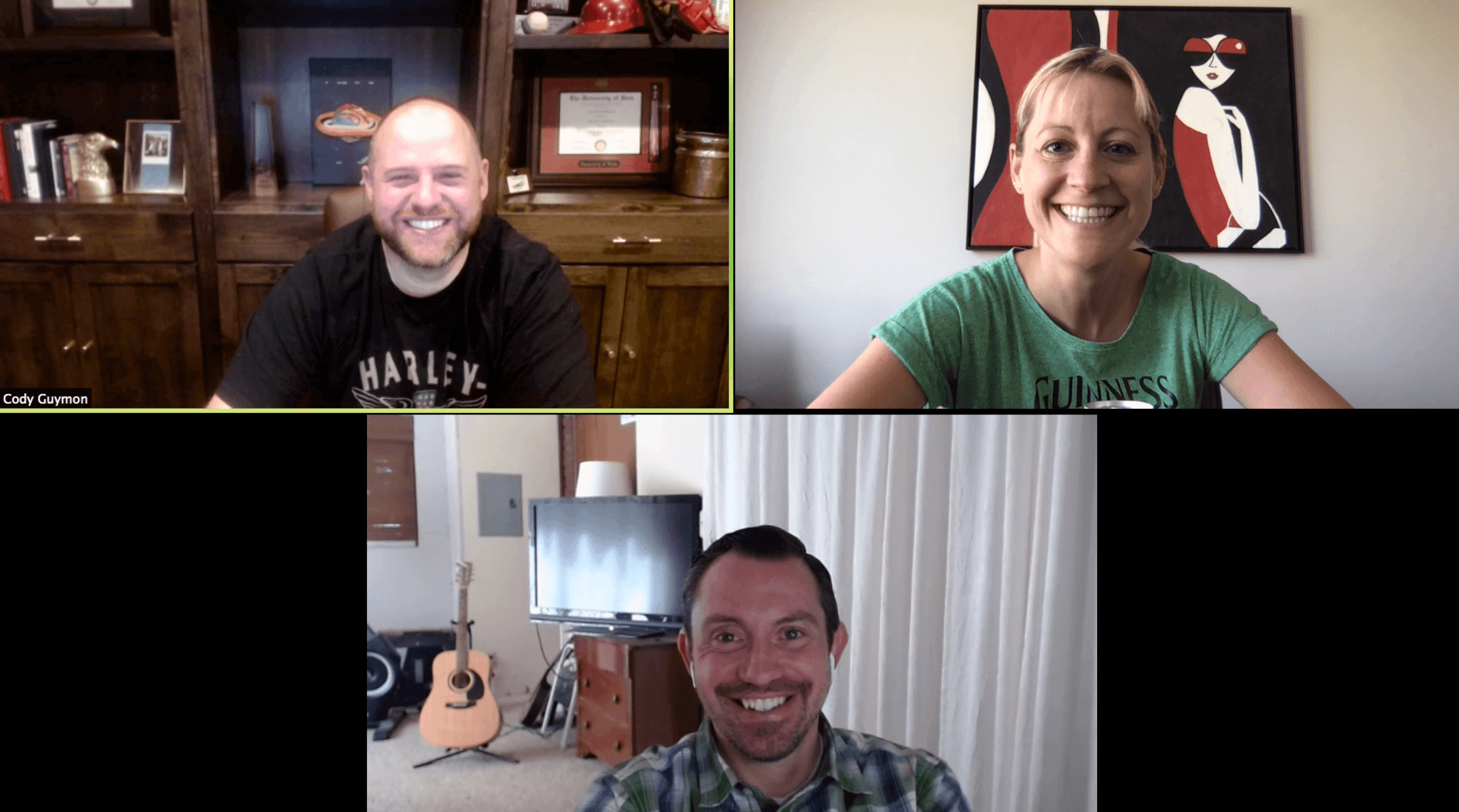 QL: How would you define your personal leadership philosophy or style? 
CG: I think happy employees make really good, productive employees. That's probably my mantra. 
When I was in consulting there were things I realized I hated. I had to wear a suit every day. I had to shave every day, which I hated. I felt constrained to block off a PTO day to just get all my doctors' appointments, oil changes, and stuff like that done in one shot. So, when I left consulting I decided that if I ever ended up as a people leader I wanted two things. First, I wanted people to feel comfortable being who they are. So, I don't care if you wear slippers and sweatpants to work; just be comfortable being you. Then, second, I wanted to be entirely focused on results and impact. That means that if it makes you happy to go home for lunch to be with your kids every day or go to a dentist appointment in the morning, I don't care. I just want you to get things done and make an impact. I don't care about the time of day things get done. Just make an impact. When employees see the impact of their work they feel fulfilled. So, I just want to do what I need to facilitate them having those moments of impact at work, whatever that takes. 
I guess part of what that actually looks like is my favorite thing to ask my team members. I always ask them, "On a scale of 1 to 10, how happy are you working at Qualtrics?" Then, even if they give me an answer of a 9, I still ask "What is missing from making this your dream job?" Sometimes, it's as simple as having 30 extra mins to have breakfast with their family. That's so easy to allow, why wouldn't you, you know? Being able to unlock what makes them happy through those questions, is directly tied to their ability to create an impact in their work. 
I'm also a big believer in thank you notes. At one of my other jobs, I was given a thank you note once when I went above and beyond and it meant so much to me. I think there's something about the time and energy it takes to handwrite that makes them so impactful. You know that person was fully focused on what they were saying in that note. I love doing them for my team and they've evolved beyond just being a thank you. I use them to commemorate big success as well as thanking people for their work.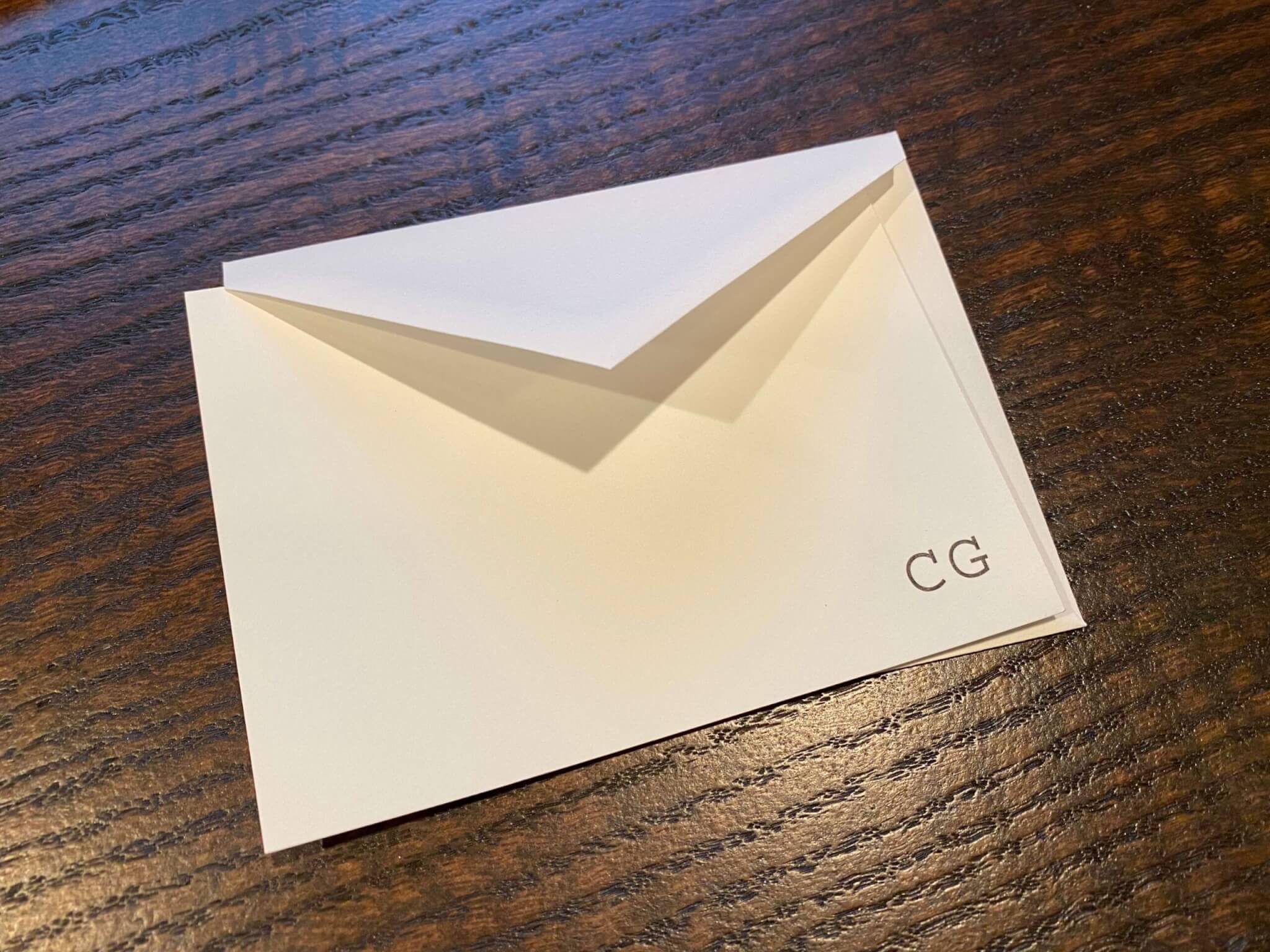 QL: How do you measure success as a leader?
CG: I first start off at the company level. We can't say we were successful if we don't hit our company revenue goals. Second, I ask my employees how they feel about their work and if they feel fulfilled. If the answer yes to that question, then I know I've been successful. 
QL: Are there any highlights or moments that stick out to you from this past year as a leader?
CG: I think the most important thing I can do as a people leader is to develop good people leaders. If I can help an analyst shape their career to be a great manager someday, then that's a highlight. There was a point this year where we needed a new manager to head up one of our groups of 7 people. We didn't know who it would be, so before we started interviewing we decided to just open it up and say, "Hey, if you're interested come talk with us." One of my team members, only about 4 years into his career, raised his hand and said, "hey, this is something I want to do and develop my skills in." Through the interview process, I got to see someone so early in their career demonstrate so much growth and solid leadership philosophies. We ultimately decided he would be the right person to lead this team and that's reaffirmed to me every time I see a picture of him and his team at lunch smiling or I see their Slack channel blowing up with fun, motivating things. I just keep hearing how happy and engaged the team has been under his leadership.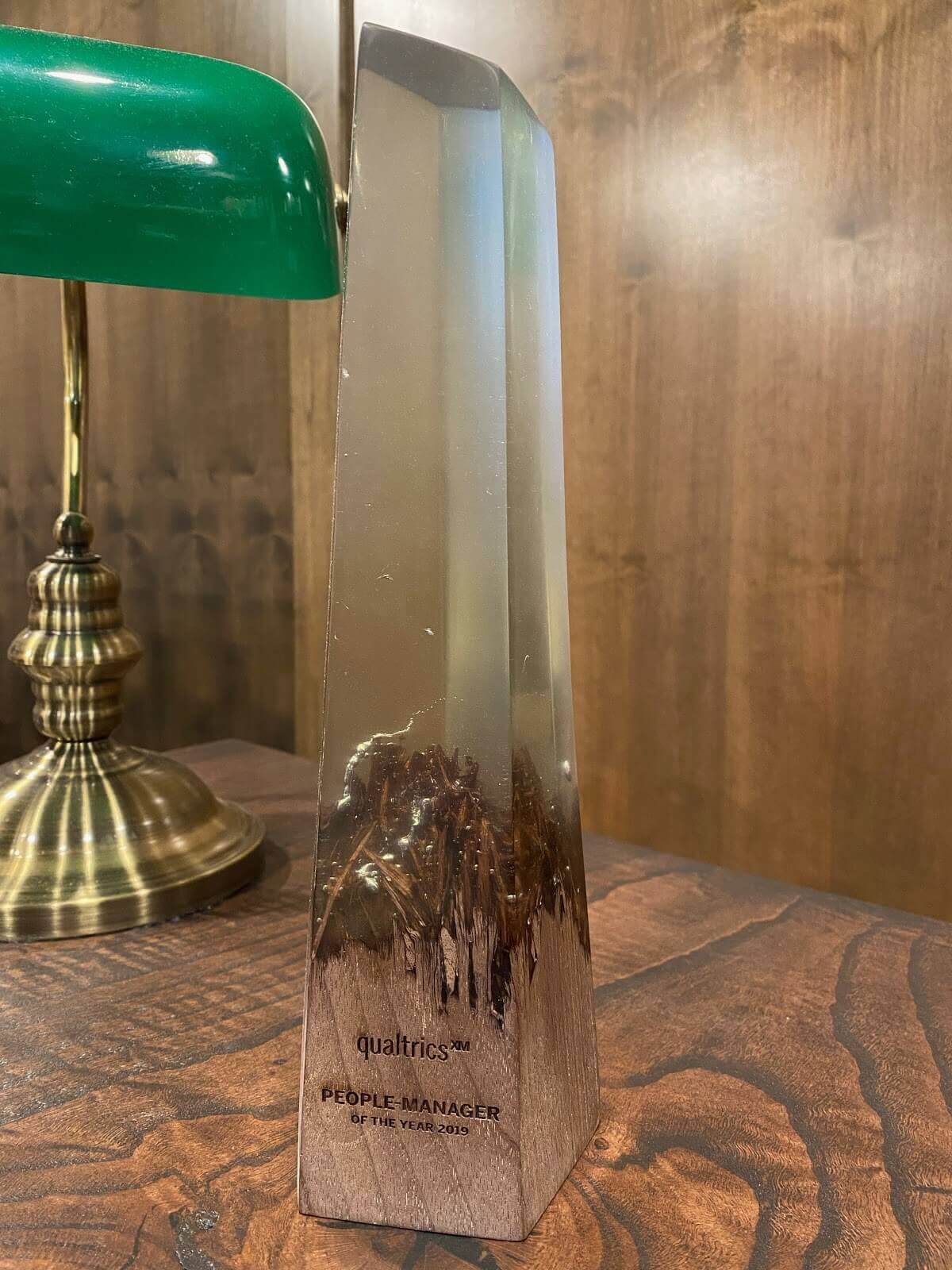 QL: Talk to me about what this award means to you
CG: I was super excited and honored. Qualtrics is such a great place and there are so many bright people. I always feel like the dumbest person in the room, which is an awesome thing to feel at a company because it means you're learning. That's why it means so much to have been chosen as the winner. I mean you can see that I've proudly put the trophy right behind me in my office. [Laughing]. When I told my wife and kids, they were all clapping for me. They just knew how big of a deal it was to me. 
I actually missed the initial announcement that these awards were going to be given out in the upcoming TGIT (our weekly company all-hands meeting). The night before I was asked to attend to share something about my leadership style, but it didn't really register. So, I was totally taken by surprise, where the other two hadn't quite missed all of the clues. [Laughing]
QL: So one last question: what's something about you that might surprise people? 
CG: I love barbecuing and smoking ribs. I spent some years living in the south and fell in love with southern barbecue, so it's a big thing for me. You can't really get it here so I just decided I've got to make it myself. So, for me, an ideal Saturday is barbecuing some ribs, playing Wiffle ball with the kids, and then some s'mores over our firepit to close out the night.
Qualtrics is growing, and if you're ready to find your "why" at a place like this, you can explore our open opportunities at any time by visiting our career page or by joining our talent community.
See more of the Qualtrics Life on Facebook, Instagram, and Twitter.
Related Articles