Awards and Events
Profile of a People Leader: Mary Kynaston
This interview took place shortly after we announced our 2020 People Leader of the Year awards. Mary won the award as a sales development team leader and was one of eight recipients of the award. If you'd like to read more about the awards and find the other recipients' interviews, you can head over to this story.
We had the opportunity to get to know Mary better and discuss her leadership philosophy, how she measures success as a leader, and get some fun insights into the things that drove her to become a leader.
Qualtrics Life (QL): Tell me a little about your career journey, how you ended up here at Qualtrics.
Mary Kynaston (MK): Once upon a time I was planning on being a pharmacist, but then I took a chemistry class and panicked. I left school not knowing what path I wanted to go. Pretty soon, I was a new mom, making $9 an hour doing customer service for a railroad in my hometown. One of my good friends told me about an opportunity in sales that would triple my income and be a big game-changer for my family. I thought it was the ultimate end game role, and that I had won the career lottery. I was ecstatic when I landed the job. 9 months later, I was laid off. I was panicked. How was I going to get even close to making that kind of money? I started frantically looking for another sales role and was directed to Qualtrics, but I didn't have my bachelor's degree at the time. I was super bummed, but I found a role with a company across the street. That was when I started my first B2C role. The next year I made six figures, and I thought I had once again won the career lottery. I had tripled and then doubled my income in two consecutive years, and I was only 23. Despite a lot of success (though admittedly not immediate), I always had FOMO about Qualtrics. I decided I was going to finish my bachelor's degree because I never wanted my skillset to be looked over due to a degree. My teammates thought I was crazy. Why would you go back to school when you are making good money? Why are you doing calculus between sales calls? But I was determined, and I finally got my degree. At this point in my career, I was settled. I was a new leader, having a lot of success, and I didn't feel the need to make a change. But life, and Qualtrics, had other plans for me. When I got a recruiting email from Qualtrics, I couldn't say no to a conversation. That conversation turned into a tour, and that tour opened my eyes to how different the Qualtrics employee experience could be. It sounds cheesy but I could FEEL the energy. In one hour I went from a casual conversation to knowing I HAD to be there. 5 years after first hearing about Qualtrics, things had come full circle. Qualtrics was always meant to be part of my journey.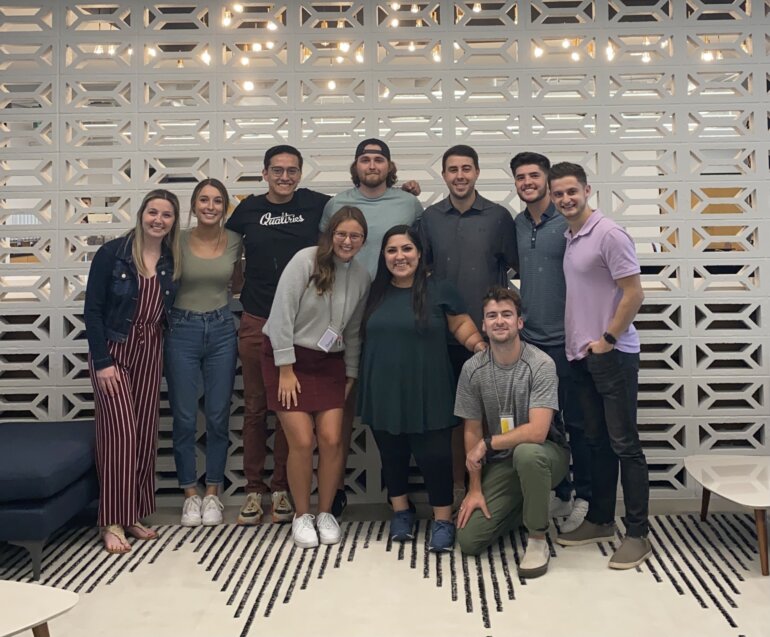 QL: When did you know you wanted to be a people leader? 
MK: I've always been a natural leader, but I think what really changed the dynamic for me was struggling in my initial sales role. Sales can naturally be a field where there are a lot of "trade secrets." People think that if they share their success, they will also lose it. When I jumped into a role, at a place where I knew nobody, I felt like I was on an island. I had to figure out a lot on my own, and it cost me many, many months of poor performance. Once I started doing well, I made it a goal to make sure others around me could succeed as well. I shared my tricks with them, and they shared theirs with me. It changed the dynamic of the floor. More people were improving faster and records were being broken. After that, I was asked to be a pod lead to help a small group of underperformers. I started recruiting my fellow pod leads to help me with larger sales competitions, and games, to make the culture of the team more exciting. I saw a need, and a way I thought could make my experience better, and I implemented new ideas to improve the experience of those around me as well. I was acting as a leader and it made it easier for those around me to see me as a leader. After that, my boss, Ben, pushed me to apply for some open leadership positions. I had a lot of fear around leading my peers, and I brushed it off. But eventually, he sat me down and said "I have this role, and I want you to take it." I'm forever grateful that he pushed me out of my comfort zone way before I would have pushed myself. Leadership was an immediate fit for me. I took the things I loved about my boss, and things I had disliked about previous managers, and added a few new things that I felt I was missing. Ultimately, I strived to be the leader that I wished I had.
QL: Why did you choose Qualtrics to be part of your journey as a people leader? 
MK: I loved the leadership development programs that Qualtrics had to offer. I was blown away by my interview with Russ Laraway, and the time he took to teach me some of the leadership concepts that Qualtrics teaches. I was desperately needing development and was excited about the different leadership programs and seminars that Qualtrics prioritized. I also loved the career path, knowing my next step, and how to get there was very exciting for me. Finally, I knew how intense the Qualtrics hiring process was. Being able to work with a team that had been heavily vetted and had vastly different backgrounds was a no-brainer for me. It's been my favorite part of Qualtrics so far.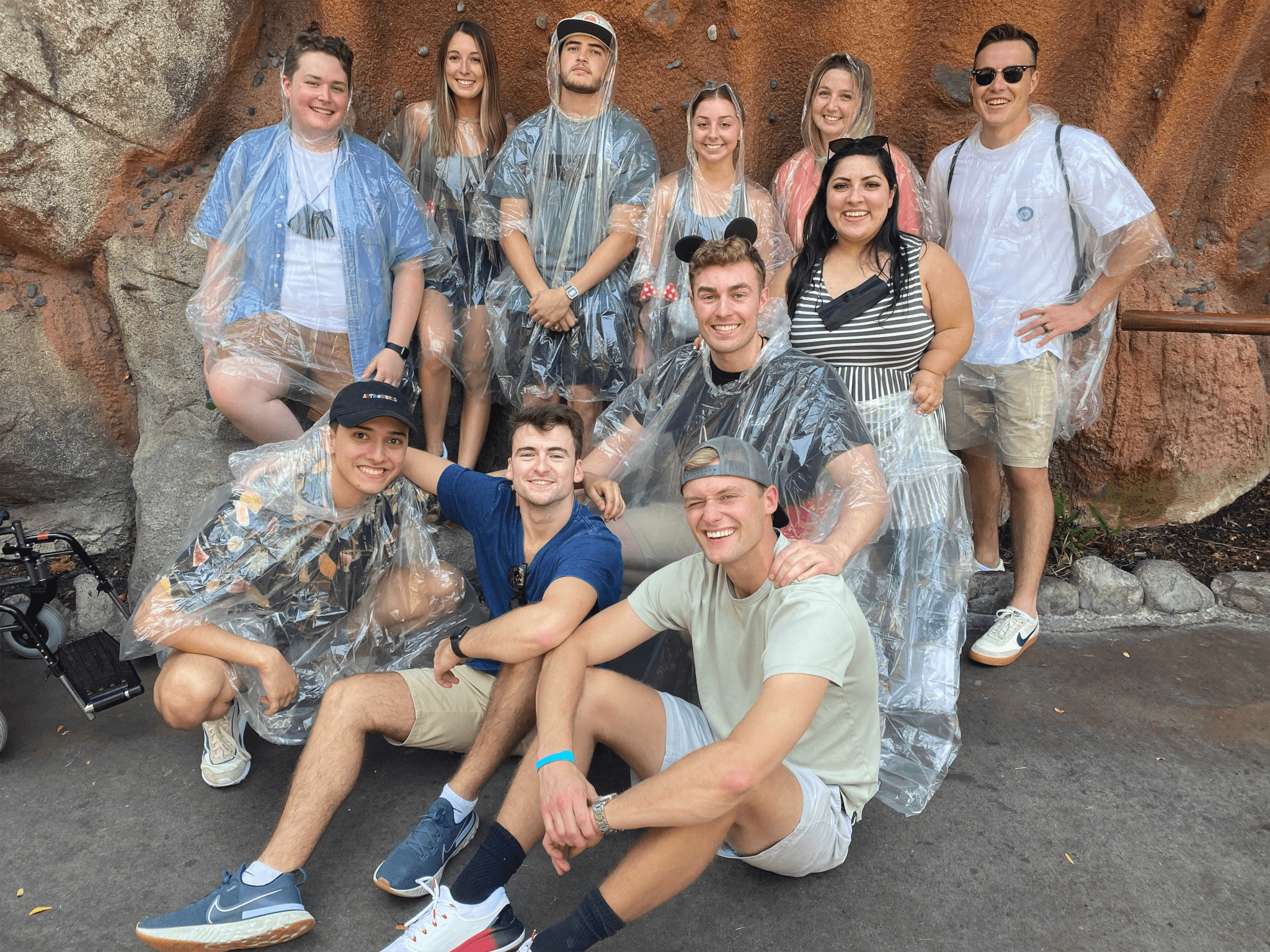 QL: What's your personal leadership philosophy or style?
MK: I'm a strong believer in people over employees. I bring my full self to work and I encourage my team to do the same. Life is too short to not enjoy what you do and the people you do it with. I work hard to foster a team that takes care of each other, knows each other, and enjoys each other's company.
I think a leader really sets the tone for the dynamic of the team. I work really hard to be authentic, which means I embarrass myself frequently and share the ups and downs so that those around me feel like they can do the same. I genuinely love and care about my team, and I try to make sure they feel that in the way that works best for them. I'm a big fan of hiring the right people, so you can spend less time micro-managing and more time enjoying them for who they are and what they bring to the table.
QL: How do you measure your success as a leader? 
MK: I want my people to be happy and successful. That's what makes me feel successful. I want to see people thriving in roles that fit them and sharing their talents where they are appreciated. I love seeing people buy homes, go on vacations, and use their success at work to drive experiences outside of work. I keep track of every person I've ever lead, and where they are in their careers now. It brings me so much satisfaction watching them accomplish what they set out to do.
QL: Are there any highlights or memories from your time as a leader last year?
MK: Having my team sit on the floor of my office after a team dinner and chat one night, not because they needed to, but because they wanted to. After a year of quarantine and working remotely, it was fun to see the team chemistry in person, to see that they chose to visit and talk to even when it wasn't "on the clock." Also, we planned a team trip to Disneyland next week after hitting a big number. 11 of us from the team are going. I know that will be a hard trip to the top.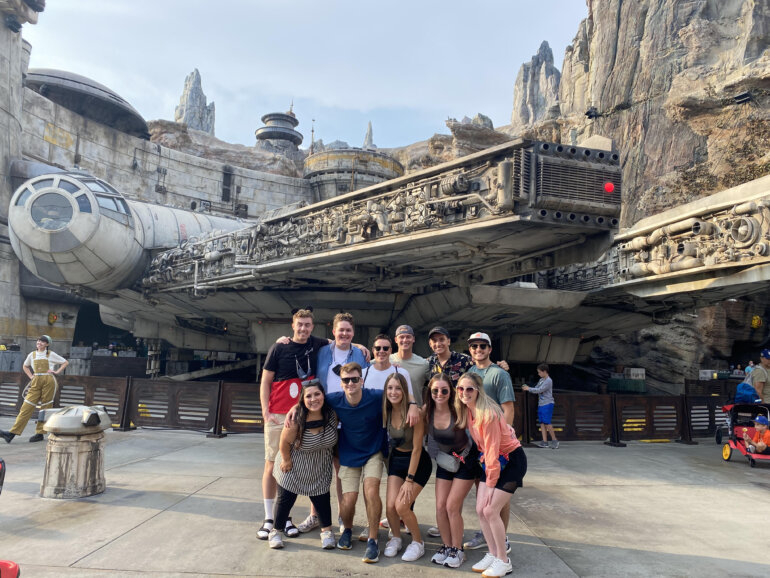 QL: What does this award mean to you? 
MK: When I came to Qualtrics, I was honestly terrified that my limited leadership skillset wouldn't transfer, or I wouldn't stand out in a company known for world-class leadership and training. I desperately wanted to make an impact, especially in the lives of those on my team. So much of what I do in leadership is instinct. Being able to be myself, embrace my team, and watch them succeed, promote, and grow has given me a lot of confidence. Not only in my abilities, but in myself as a leader and as a person. This award really solidified that I'm headed in the right direction.
QL: What would most people be surprised to learn about you? 
MK: I have a rare form of dwarfism so I'm only 4 foot 6. People are usually surprised at how tiny I am in person. Being almost entirely remote doesn't help!
Qualtrics is growing, and if you're ready to find your "why" at a place like this, you can explore our open opportunities at any time by visiting our career page or by joining our talent community.
See more of the Qualtrics Life on Facebook, Instagram, and Twitter.
Related Articles