Grow
Mentorship and snowcapped mountains: Cian's journey as an Emerging Sales Representative
Qualtrics is only at the start of a very big wave in terms of XM or experience management. XM and the 4 pillars (customer, employee, brand & product) are applicable to almost every business globally, from small start-ups to large multinationals; and that's the really exciting thing about working with Qualtrics.
You are challenged every day to learn, understand and provide value to clients looking to know their customers a little better, gain insight into how to drive retention & motivation amongst their colleague base, how to ensure new product launches meet consumers demands, and what's their brand's health like versus competitors.
What attracted you to Qualtrics in the first place?   
I actually used Qualtrics during a market research module during University but was not really aware of the vision/mission statement of the company.
After University, with a few different options on the table, I got a note on LinkedIn from someone in the recruitment team in Qualtrics, and after reading up a little online - I was excited to take the chance to interview and learn more about Qualtrics. Once hearing of the growth statistics and office culture during my tour of Clarendon Row, I knew it was the right place for me.
What does your day look like?   
Covid has changed everyone's working rhythm with the transition from working from home. During the pandemic, I developed a flow that I still follow to this day:
- Usually start around 9 am with a team sync to discuss priorities and key objectives for the week.
- Mid-morning consists of preparation across prospect meetings, demonstrations & solution presentations.
- During lunch, I find it good to go for a walk or do a quick gym hit to get me set for the afternoon.
- Usually from 1-5 pm consists of customer meetings, as well as detailed prospecting into some key new accounts identified as part of my quarterly territory plan.
What is your favorite part of your role?   
Emerging Sales Representative (ESR) is a quota-carrying role across predominantly new business, with added metrics to attain from a business development standpoint.
This means you need to strategise across a large territory, understand different industries and accounts where it makes sense to target from a new opportunity point of view, with the ideal goal of closed-won revenue.
Transitioning to this position throughout the last 12 months has really broadened my sales skills, and has been a great stepping stone from a role & personal development point of view, to help me articulate how Qualtrics can provide value to new clients, and ultimately to be ready to work across new & existing customers in 2021.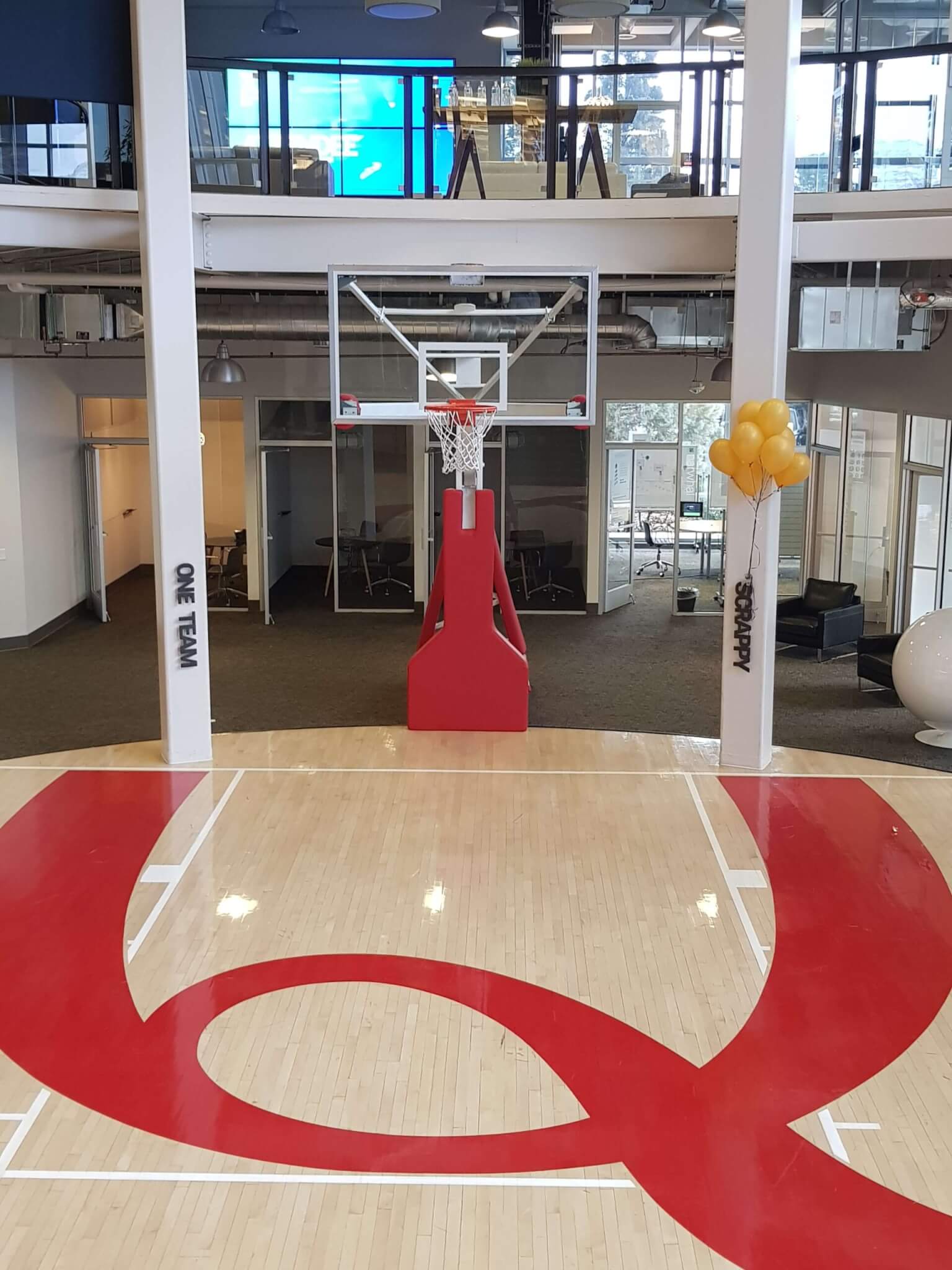 What has surprised you most about working at Qualtrics?   
One key element here is how friendly all Qualtrics staff are, if you ever want a different opinion or help with anything, all employees are willing to step in even if it's not part of their role or job remit.
Also, it's a very open culture and no one's door is closed, even leading stakeholders in EMEA will give you time from a mentoring perspective if you need it, to develop your own skill set and be successful in your own role.
What's a favorite moment/memory of your time at Qualtrics so far?
By far, one of the best experiences to date for me was a trip last year to Provo, Utah, to visit Qualtrics HQ.
For the week I was there, I got to meet with a number of key stakeholders across various teams including product development, marketing, sales, etc. to broaden my enablement and be up to speed on new plans for the business.
Also, Utah has a lot to offer from a tourist perspective, so when I finished up for the day around 4 pm, it was time to get out in the air and explore the countryside and breathtaking scenery Utah has to offer from snow-capped mountains to deserts!
Qualtrics is growing, and if you're ready to find your "why" at a place like this, you can explore our open opportunities at any time by visiting our career page or by joining our talent community.
| | |
| --- | --- |
| | Cian is an alumnus of University College Dublin & Wirtschaftsuniversität Wien and started his career at Qualtrics. Cian won an All Ireland U21 hurling championship with Wicklow. |
See more of the Qualtrics Life on Facebook, Instagram, and Twitter.
Related Articles