Grow
Breaking barriers & making connections: Niamh on her Career as a Sales Development Representative
How does Qualtrics connect with your 'why'?
Qualtrics for me is all about belonging, growth, and making a difference. I was the first person in my family who was lucky enough to get a University education, so making the most of all the skills and knowledge that I gained over the years has always been very important to me. Qualtrics gives you the autonomy to drive your own learning and career path, while being part of a really inclusive, all-in team.
What attracted you to Qualtrics in the first place?   
I first heard about Qualtrics because I went to school with someone who worked here. At the time, I just graduated from my MA in Germany and was working as a Project Manager and Translator, but was feeling very disillusioned by my career path and the lack of growth and challenges. This particular Qualtrics employee always seemed SO excited and passionate about their work and their company, which - let's face it - you don't see very often. I wanted to know more about what made it such a great place to spend your 9-5, so I reached out to her to see if it would be worth applying for an open DACH role, and here I am!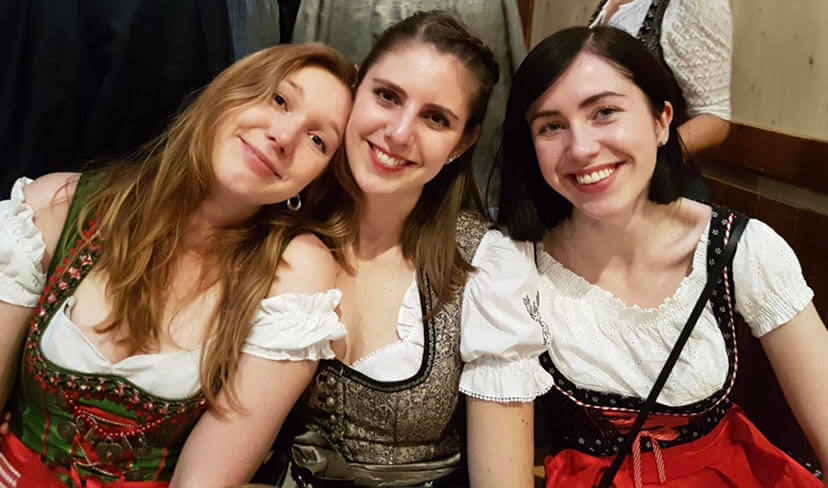 What was the turning point where you knew you 'had to have the job' at Qualtrics?   
I knew I had to have the job at Qualtrics from my very first interview. It was the first time I'd had to prepare so much and formally pitch a company their own solution, and I felt daunted, but already excited by the amount I had learned about the company's background, the amazing product, and the values. When I got to the office, I was instantly put at ease. From the moment you step in the door, you're greeted with a smile and a chat from Pat in security, and when you come out of the lift there is an immediate buzz of excitement and energy on the office floors. I got a sense of the culture straight away - places for employees to gather and collaborate, "Be You @ Q" signs on the meeting-room monitors, Green Team reminders in the kitchens, and people greeting you as if you were already a member of the team. The passion people had for the company mission was evident from every discussion I had, and you could sense that people really believed in the common company goal, while also being able to carve out their own individual career path.
What does your day look like?   
No day at Qualtrics is ever the same, so you really have to learn to adapt and embrace a fast-paced environment. Generally, we kick off the morning with a team huddle and a coffee, before getting stuck in to help our customers. I get to speak to such a diverse range of prospects in the areas of Academia and Enterprise business, so every conversation presents new ideas, challenges, and opportunities to bring value to people's work. Between core customer work, training and enablement, team catch-ups and lots of social initiatives to get involved in, your calendar is definitely never empty.
What is your favorite part of your role?   
The best part of my role is the flexibility to learn about and contribute to such a diverse range of topics. Not only do I get to use my language background to help our customers in the DACH region, I get to do this in both research and business-based markets. Supporting so many customers means you can't do it alone, so we get to collaborate with Marketing, Customer Success, Sales, Enablement, and many other teams. It's definitely an "All-In" effort.
When I'm not discussing products and solutions with prospects, I get to be involved in initiatives, like becoming a Diversity & Inclusion Ambassador, or take developmental courses, like the latest training we just completed in managing Unconscious Bias.
What has surprised you most about working at Qualtrics?   
What has surprised me most about working in Qualtrics is that the company really lives true to its values (or TACOS!): Transparency, All-In, Customer-Obsessed, One-Team, and Scrappy. By the time I had joined, Qualtrics was no longer the small team of people it was when the Dublin doors first opened, but the sense of community and support was very evident. Everyone here wants to be the best version of themselves, and bring the best version of Qualtrics to our customers.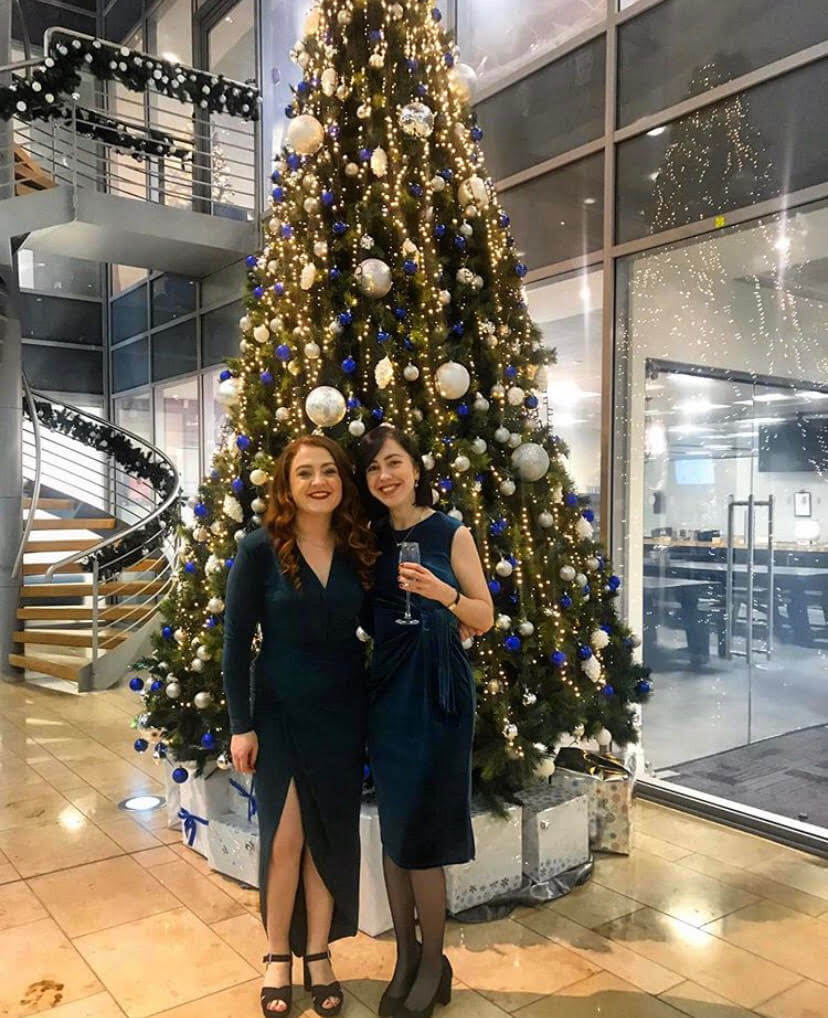 What's a favorite moment/memory of your time at Qualtrics so far? Or an impactful moment?   
Two of my favourite memories of Qualtrics are getting the opportunity to spend time with DACH colleagues in our Munich office and visit Oktoberfest together, and our Sales Kick-Off from 2019, which saw the entire company take part in activities together and then stay in a hotel for the night for a classic Q party!
What's a myth about your type of job that you'd like to bust? Or about working at Qualtrics?   
I think a myth about Salespeople is that they can be quite ruthless or competitive in a negative sense, and this is something I worried about myself when considering the career move from Translation, but it could not be further from the truth. The friends I've made at Qualtrics are some of the most supportive, driven, interesting people I've met, and they're in Sales because they have a curiosity to learn and a love of bringing new ideas to people.
Qualtrics is growing, and if you're ready to find your "why" at a place like this, you can explore our open opportunities at any time by visiting our career page or by joining our talent community.
| | |
| --- | --- |
| | Niamh is an alumnus of Dublin City University & Heidelberg University and started her career at Word Perfect Translation Services. Niamh's go-to embarrassing fact is that her face was featured in a Dublin Bus stop ad with her school choir when she was about 14. |
See more of the Qualtrics Life on Facebook, Instagram, and Twitter.
Related Articles