Grow
Following in His Brother's Footsteps: Robert on His Sales Development Representative Start with Qualtrics
I start things because I've always been one to try something once and see if it's something I would enjoy. Whether that's to do with my career, sports/fitness, or personal life, I'm not the person to shy away from something before giving it a chance.
I didn't know what I wanted to do out of college; I was confused and trying to find my next step on my career path. My brother mentioned that he thought sales would suit me down to the ground and that he could get me a phone call with recruitment in the place he worked. Not to be one to shy away from something new, I put my best foot forward and took on the challenge. Now I've been working at Qualtrics for almost a year and couldn't be happier
What attracted you to Qualtrics in the first place?   
What first attracted me to Qualtrics was the company itself and how it treated its employees. My brother had worked in Qualtrics for a few years before I did my first interview, this gave me the added bonus of not only hearing about what the company offered its employees but witnessing it on occasions as well. My brother being one of the heads of one of the charity orgs in the company - 5 For The Fight - hosted a few events in the offices, some of which I took part in. Being in the office seeing his colleagues and how happy they were - it really stuck with me. As well as that, seeing the amazing offices was always an added plus. But in general, you got a sense of the culture in Qualtrics within minutes of being in the office.
What was the turning point where you knew you 'had to have the job' at Qualtrics?   
The first face-to-face interview I had was in the offices on the floor I ended up working on. When I got into the offices during working hours there was a completely different buzz around the office. Everyone still had a friendly face on and the vibe of general happiness to be there was still kicking but there was a level of urgency. People were focused on their role, they looked excited to be making calls and ecstatic when they got the sale. I hadn't seen that in my internships in other companies and it was a feeling I wanted to get out of the company I was eventually going to work with. At that point, I knew this was the place I wanted to be in.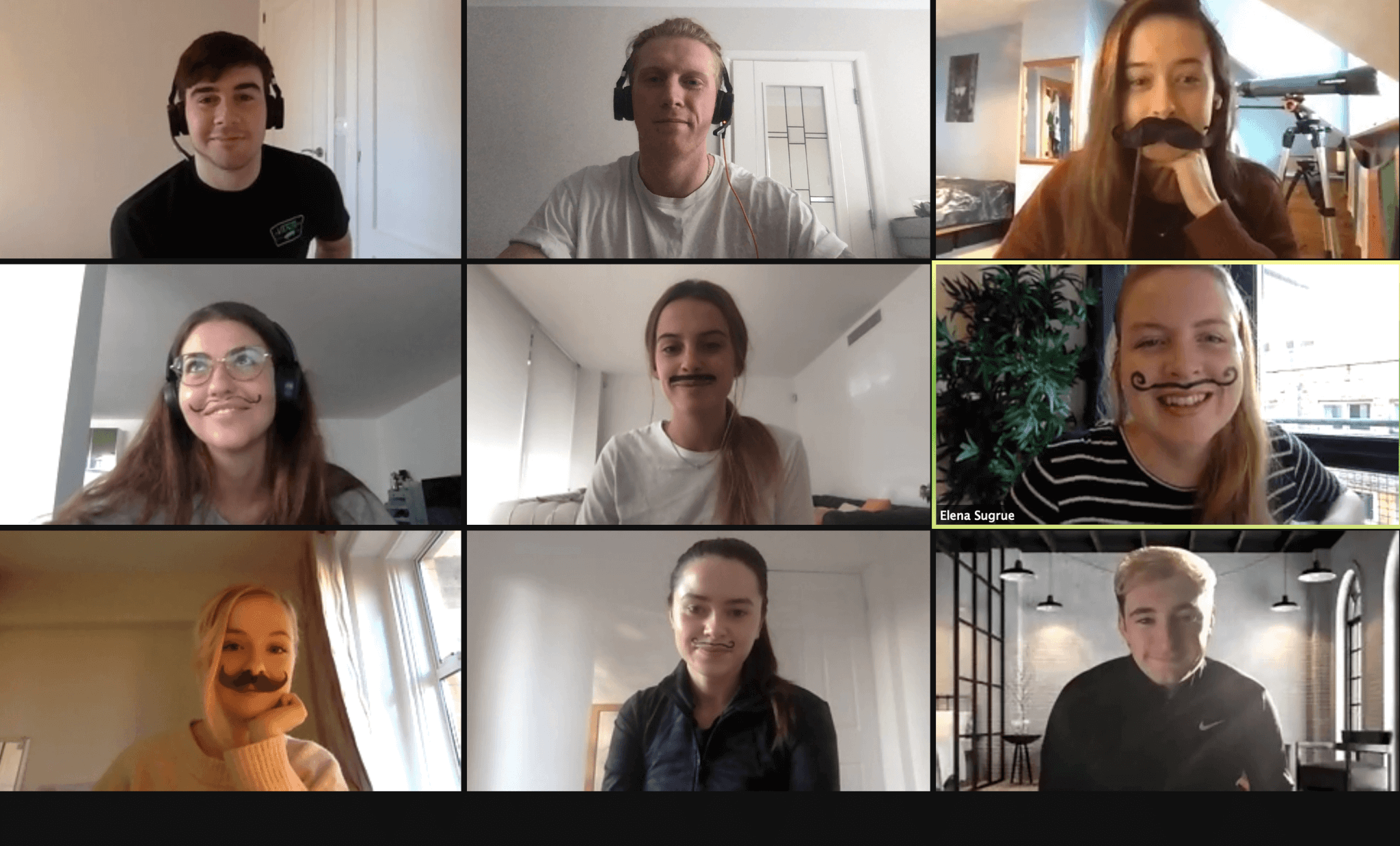 What does your day look like?   
My day starts around just after 8, this is when I will start my day checking my emails and sending my reminders to my leads who have meetings with both myself and the AE's that I set them up with. Once 9 hits, I start my calls for the day, trying to first call any new leads, then going through the sequences that I have set up for that day. Any promising lead will get a personal email from me. Once all my sequences are finished and there is still time in the day I will try to go back to old leads that I have saved in an excel file. When it hits 4:30, I will stop calling and start creating my notes for the opportunities I have to create for tomorrow's discovery calls with the Account Executives. There are a bunch of team meetings and meetings with leads thrown about throughout the day but that changes from day to day.
What is your favorite part of your role?   
My favourite part of the role is the competitive aspect of the role. I enjoy a role where I am the main factor of my own success. I like that at the end of the day if I'm not doing well in my job, I only have myself to blame. I like that everything is recorded and is shown on a dashboard for everyone to see. I like that there is a leaderboard and that we can see who has the most sales for this month. This is the thing that keeps me motivated. When I can visualise the win and see how to obtain it, it brings out my more competitive side and spurs me on to get the best out of myself.
Any tips for someone who is considering a role at Qualtrics?
My main tip for anyone considering a role in Qualtrics is to go for it. I couldn't recommend the place higher. It might be rich considering it is my first real job out of college but I have enjoyed everything about the company since I joined. The people have been amazing and great fun to be around in the office and outside the office as well. The company itself treats its employees very well and provides you with so many opportunities to excel in your career as well as opportunities to try new experiences. The offices themselves are amazing and they have every amenity you could want out of a workplace. I feel a lot of companies say they have values but it is rare to see a company embody them as much as I've found Qualtrics has in my time here.
In regards to my role as a Sales Development Representative and tips for someone looking to get started in this side of the business: don't think you're not qualified. When sales got proposed to me first as a possible career move I thought it was an outrageous idea as I had no prior experience. When it comes to sales though, you just need to be able to converse and listen well, be confident in what you're saying and what you're selling and just to be yourself, be unique. That's all Qualtrics wants when it comes to an SDR. It's what I have done since I've gotten here and it's worked out well so far.
Qualtrics is growing, and if you're ready to find your "why" at a place like this, you can explore our open opportunities at any time by visiting our career page or by joining our talent community.
| | |
| --- | --- |
| | Robert is an alumnus of Dublin City University and started his career at Qualtrics. Robert and his brother both work in the same office at Qualtrics! |
See more of the Qualtrics Life on Facebook, Instagram, and Twitter.
Related Articles