Grow
What keeps you at your job? Hilary spells out what keeps her at Qualtrics!
I think your 'why' evolves over time. It might start out that you choose a job so you can support your family, the lifestyle you want, pay your bills, etc., but that's not what keeps you at your job. I've chosen to continue in my career after I had my first child last year, and I realized that my 'why' is as much for me as it is for my family. I am passionate about doing something that excites you to get up in the morning. I am continually looking for new problems to solve and pushing myself to learn more and develop additional skills. Being able to look back and see the impact that you've had on your team members, your colleagues, customers, and direct reports makes the hard work, graying hair, and long email threads worth it.
Qualtrics has been pivotal in helping me realize why I enjoy my work and the foundation behind it. I wouldn't still be here if it weren't for the people I get to learn from, the projects I get to own, and the opportunities I've been given to make a difference and truly improve experiences for those in and out of Qualtrics. Qualtrics is special and has been foundational in growing my career and my knowledge in a short amount of time.
What attracted you to Qualtrics in the first place?
When I joined back in 2016, I was fresh out of university and applying for all jobs all across the board. Qualtrics quickly became the frontrunner as I learned more about the speed of the company, the growth potential, and the testimonies of the employees continually highlighting the opportunities they have been given while here. Qualtrics presented a platform for me to come and make an impact on something bigger than just me, and I've continued to feel this for 4.5 years+.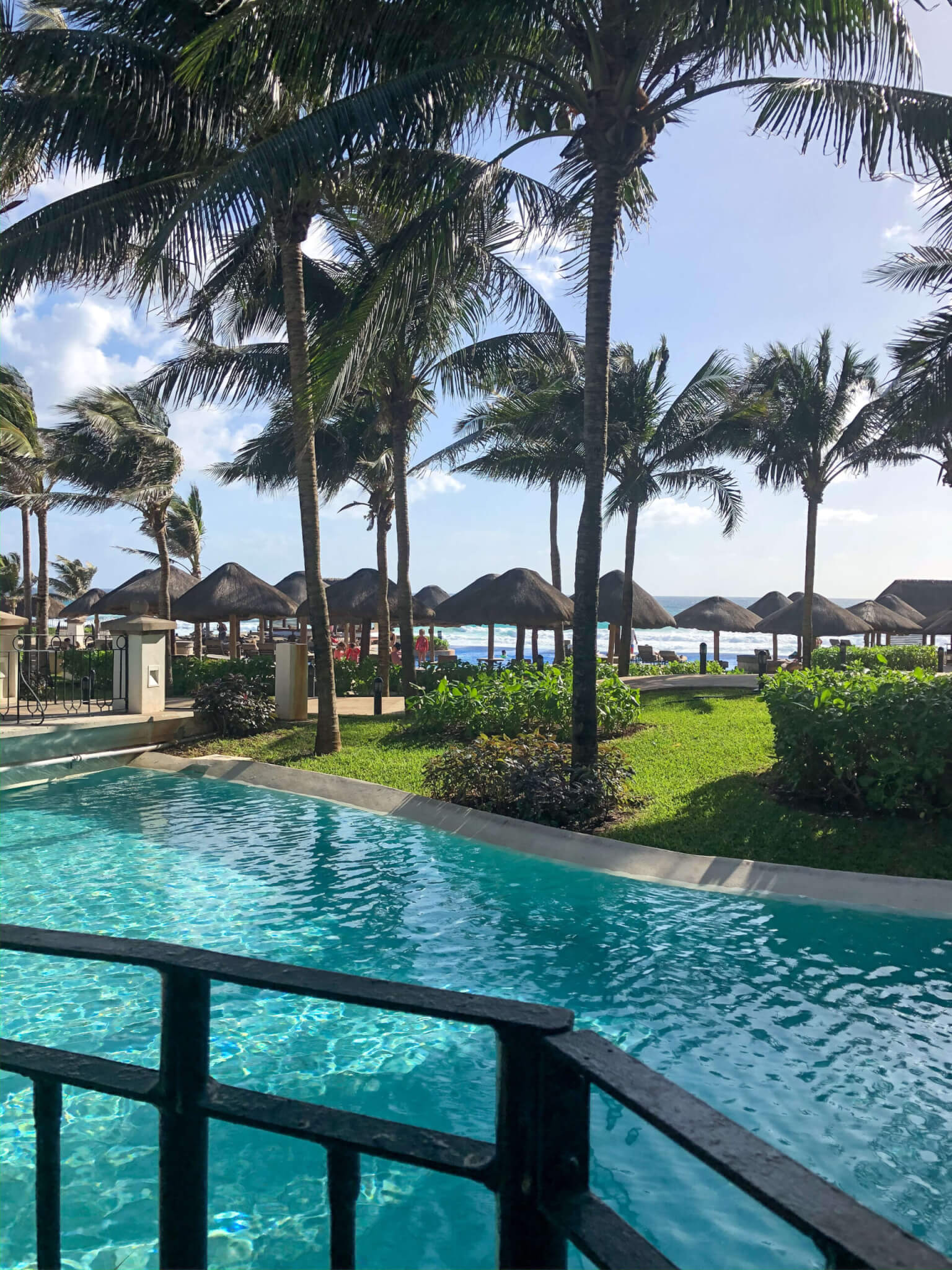 Why is it still Qualtrics for you? How has Qualtrics lived up to your expectations? How has it been different?
Upon joining, I put my trust in my team members, my manager, and the people I interacted with. I stayed because of these amazing individuals. I feel like I continue to learn and grow with them every day and it really is a team mentality. We are in this together. I started Qualtrics fresh in my career and have been able to continue to grow and take on interesting positions as I've matured in my role. The upward mobility of promotions, career growth, building new teams, and creating something new has kept me passionate about Qualtrics and excited to come to work every day.
What does your day look like?
I'm sure everyone says this, but it's true! Every SINGLE day is going to be different than what you'd expect. It took me a bit to get used to the ambiguity and understanding that priorities shift quickly and Qualtrics will leave you behind if you don't adapt. But, that's what I love about it. You are never bored, you feel like your work is having a direct impact, and you can see the difference you have not only on your individual team but the cascading effect as well. I'll start with team meetings, have 1:1's with members of the team, then will regularly have time on the calendar connecting with folks from teams across the org to work on a new project or initiative. I get to constantly meet new people and solve interesting problems.
What is your favorite part of your role?
My favorite part of my role is the flexibility I have to prioritize and focus on what is going to move the needle the most. I had the opportunity to create this team a year and a half ago, and we support a global department. That means there are always going to be far too many tasks than we can actually accomplish. We get to dive into the data, speak with our teams we support, and develop a plan as to how we will best accomplish these goals. There is no blueprint on how to succeed at the job -- you get to figure it out along the way and continually improve.
What has surprised you most about working at Qualtrics?
Honestly, I was surprised at how much I've come to love the people I work with. They truly are your work family and as much as you might resist, you end up drinking the Kool-Aid and become obsessed about experiences. I am committed to improving experiences in all aspects of my life and can attribute all of that to Qualtrics.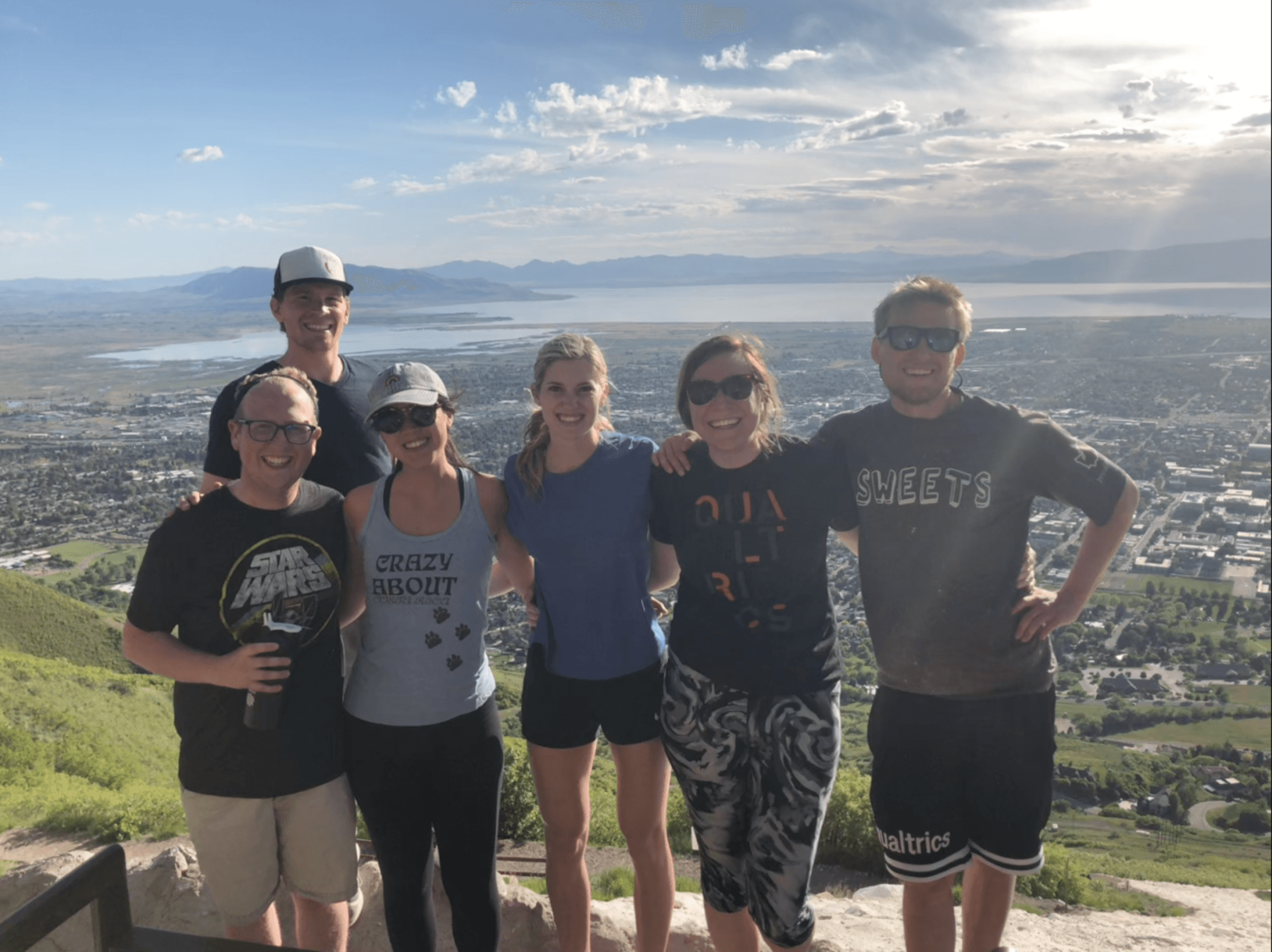 What is your top #LifeHack?
It's okay to say NO. I'd much rather have someone say they can't commit to something than to say yes and have it not get done (or done poorly). Prioritize effectively and stick strongly to what you can commit to. You will be known as someone who is reliable and focuses on what matters.
What's a favorite moment/memory of your time at Qualtrics so far? Or an impactful moment?
I was the first woman (in North America) on my old team, Customer Success, to have a book of business and go on maternity leave with the intention of returning back to Qualtrics. It was an enlightening experience to get to work closely with the leadership team and essentially pave the way (with a few other women) for what our maternity leave would look like. The entire department was incredibly supportive (threw us a baby shower!!) and I was able to go on leave knowing I had the team's support. That made me excited to come back afterward and I felt like they cared about me as an individual.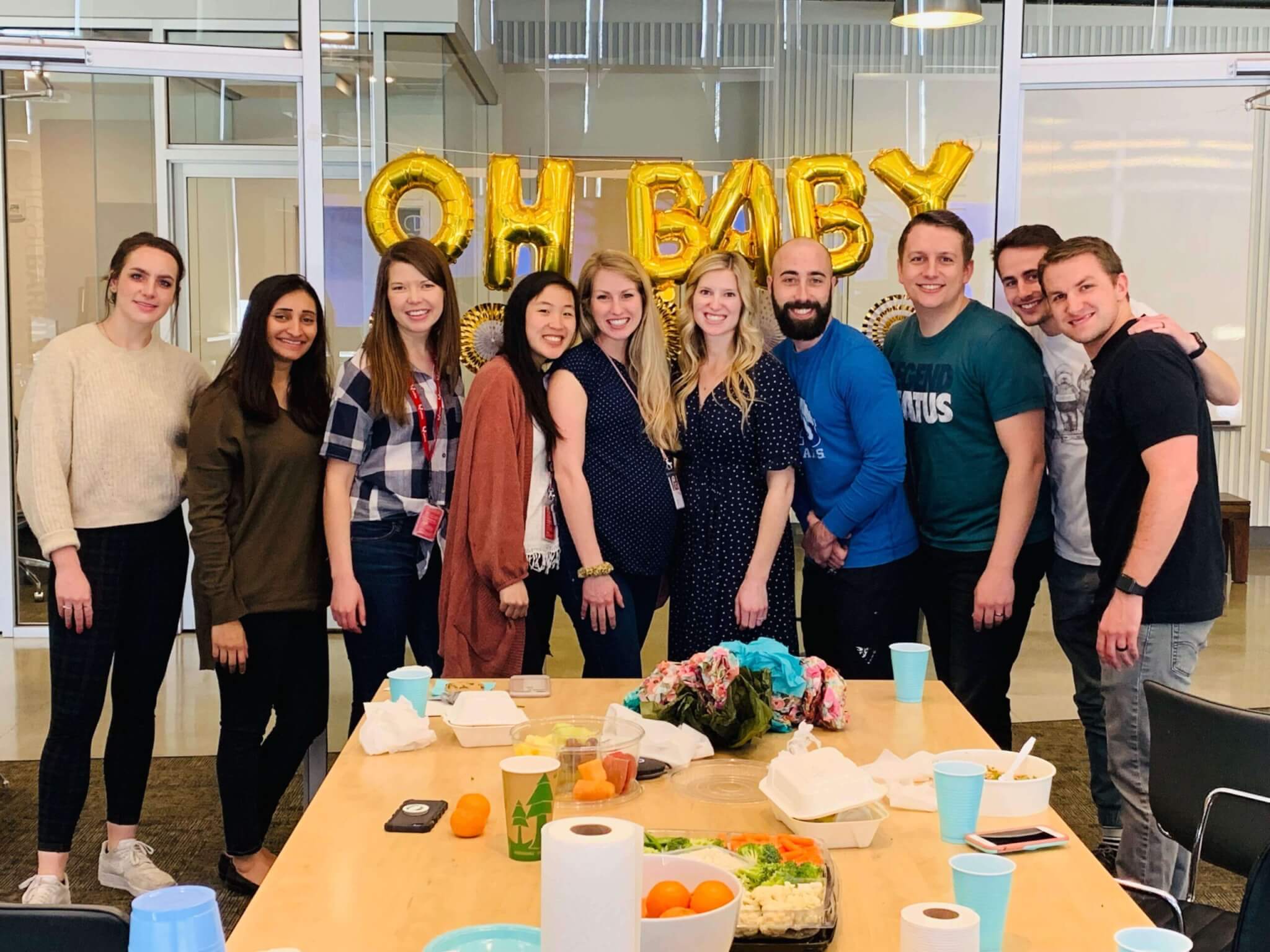 How have you become involved in the community at Qualtrics? What has that meant to you?
For the first 2 years at Qualtrics, I ran the WLD discussion groups for North America. It was an amazing opportunity to have a leadership role at an early stage of my career, and I was able to partner with amazing individuals across the org to support and promote Women in Leadership Development. I absolutely loved it and am still an active member of the group to this day.
What 3 words would you use to describe Qualtrics to someone?
Innovative, fast-paced, Results-driven.
Qualtrics is growing, and if you're ready to find your "why" at a place like this, you can explore our open opportunities at any time by visiting our career page or by joining our talent community.
| | |
| --- | --- |
| | Hilary Neal is an alumnus of BYU and started her career at Qualtrics. She set goals to read FAR too many books each year (She thinks she hit around 130 in 2020). Also, her favorite part of each day is getting to check things off in her paper planner. |
See more of the Qualtrics Life on Facebook, Instagram, and Twitter.
Related Articles