Grow
Why Qualtrics is the Place for Technical Account Managers in Chicago: Rhonda's Story
I've always sought out opportunities that allow me to challenge myself to grow and learn. I have a keen appreciation for being able to expand my knowledge and share it with others. Qualtrics is such a fast-paced environment that it's enabled me to develop expertise and general proficiencies in a variety of product and industry-related areas. Fortunately, I've also been able to apply my gained knowledge through mentoring my teammates and advising my customers through their challenges and goals regarding our software.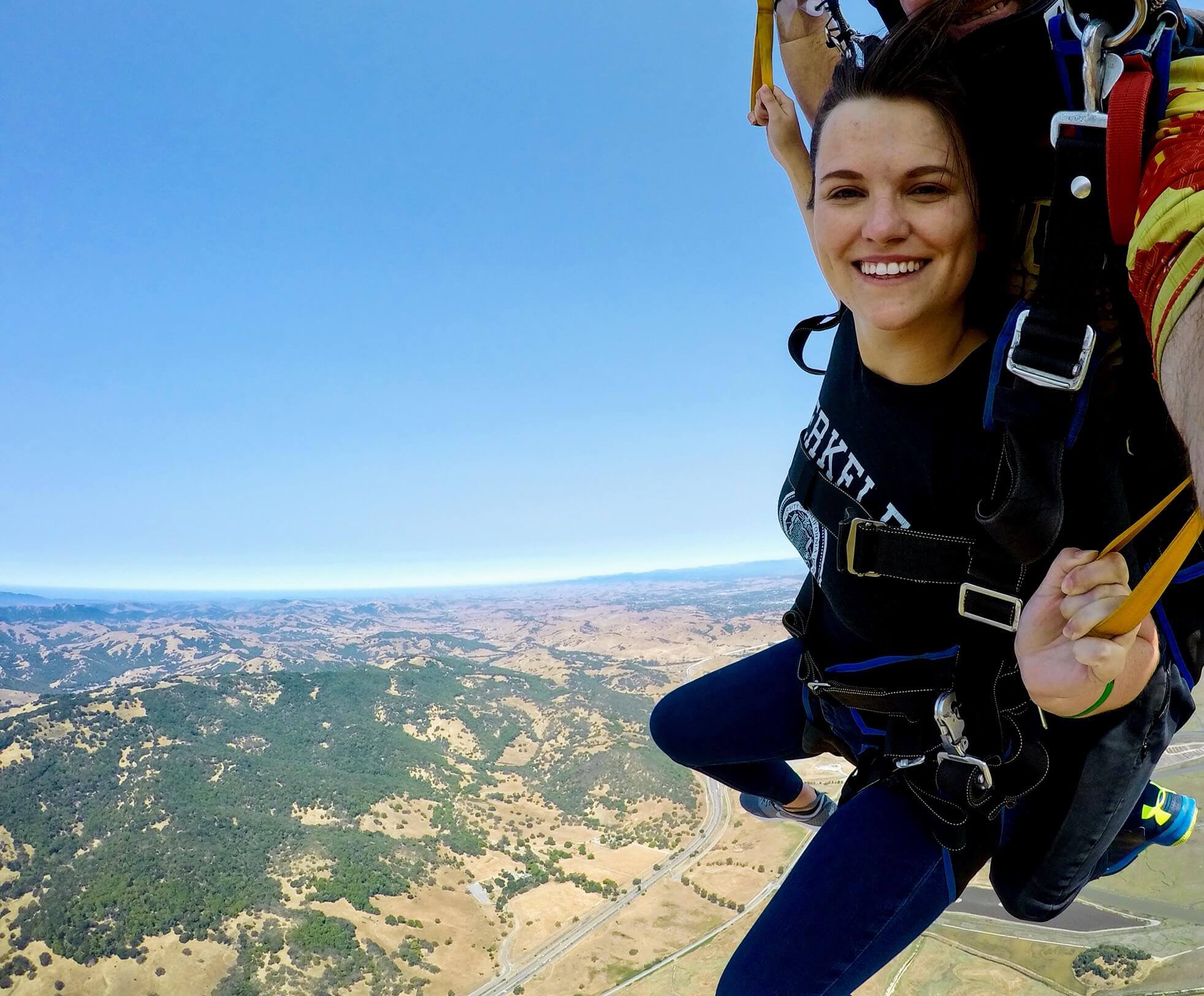 What attracted you to Qualtrics in the first place?
I was interested in acquiring a broad set of skills to allow me to go in a variety of directions within the Tech industry. The Product Specialist role definitely does this.
What was the turning point where you 'had to have the job'?
There was a stark contrast in the recruiting process at Qualtrics compared to other companies that were interviewing me. The recruiters I worked with were exceedingly helpful and proactively communicated with me through every step of the process. Once I visited our Utah headquarters, I immediately noticed the accessibility and ease of connection with other employees, so I knew it would be a great place for me to gain insight via a wide variety of perspectives.
What does your day look like?
My primary focus is that our most strategic customers succeed. I make sure they have an incredible experience with our product and our people.
What is your favorite part of your role?
The Technical Account Manager role offers a ton of flexibility. At its core, it's a technical consulting position that allows you to work cross-functionally with as many internal and external teams as you'd like. I love forming connections and building trust, and the TAM role enables me to do that internally and externally.

So, you're not originally from Utah - can you tell us your story of moving here? And then to Chicago from there?
I grew up in North Carolina and went to college in California. Both were staunchly different (and delightful) environments, and I enjoyed the diverse thoughts and experiences I was exposed to living in both places. When Qualtrics presented me with the opportunity to move to Utah, I was excited to live in another new place, and I was really excited to have a much lower cost of living and higher quality of living than I had as a student in the Bay Area.
I've lived in Utah for 3.5 tremendous years now! In that time, I've made great friends, gone on incredible adventures, and I've continuously been pleasantly surprised. In addition, Qualtrics gave me the opportunity to work out of our Sydney office for 3 months, and I recently moved to Chicago to help stand up our TAM team there, so I'd say I made a solid decision with my move to Utah.

Any tips for someone who is considering a role at Qualtrics?
Overall, Qualtrics is a great company with great people. We're constantly growing, so that comes with fresh opportunities and new offices. As you're considering the role, also consider future chances you may have to grow, either within the role or into others. If the role you're considering is in Utah, give it a shot! Utah is cool, and you don't have to be outdoorsy to live here, although it does help. There's plenty of hiking, but there's also a great bar and restaurant scene in Salt Lake City, so there's always something to do.
What surprised you most about working at Qualtrics?
Even though I could tell during my on-site visit that Qualtrics hires wonderful people, I've been most surprised at how much I thoroughly enjoy and benefit from my coworkers. At all levels and in all departments, I've found incredibly interesting people to talk to and learn from. I've never met a Qualtrics employee who's been unwilling to chat about work or life.
What made you want to get into technical consulting?
Well, I studied Psychology and Social Welfare in college, but I'd always been technically adept. Coming out of college, I was looking for roles from which I could transition into UX Research and Product Management, so I thought the Product Specialist role would be a great fit. I ended up really enjoying working within our product, so I stepped into a more technical role on our Resolution Team, where I wrote descriptions and troubleshooting steps for bugs, refined user stories, and prioritized customer requests. The opportunity arose for me to step into a customer-facing role again, and I took it. I realized that while I love working directly within our product, I also really enjoy building relationships and guiding successful journeys for our customers. The Technical Account Manager role has been fulfilling in both aspects, and it still hasn't closed any doors to Product Management.

What is your top #LifeHack?
Google everything. If you're spending more than 5 minutes on any repeatable task, Google it. It's likely that there's an easier way to do it, and that plenty of other people have struggled through the process before you. You can immediately make yourself and your work more scalable and valuable if you trust processes that came before you.
How have you become involved in community at Qualtrics?
As a Qualtrics dog owner, I feel like more people know my dog than me, but at least I can benefit from her popularity! I'm also a huge advocate for living in Salt Lake City if you work in Utah, so I was heavily involved in building a Qualtrics community in SLC. I hosted a lot of gatherings and encourage social events, and I plan to do the same in Chicago once I'm settled! Moving to Chicago has given me a chance to open other communities, like our Q Groups. So far, I've jumpstarted Q Pride, MosaIQ, and WLD groups, and we're working on the others.
Qualtrics is growing, and if you're ready to find your "why" at a place like this, you can explore our open opportunities at any time by visiting our career page. Looking to discover more reasons "Why Qualtrics"? You can find the whole series here.
Want to chat? You can get in touch by checking out Qualtrics Life on Twitter, Facebook, and Instagram.
| | |
| --- | --- |
| | Rhonda is an alumnus of the University of California, Berkeley and started her career at Qualtrics. She has been a competitive horseback rider for nearly 20 years and spent a couple of years on the Equestrian team at UC Berkeley. In one of her competitions with Stanford, she and her teammates competed against Kendall Jenner (who very possibly wasn't even in college at the time!). |
Related Articles