Employee Experience
50 examples of strong company core values
In today's world of work, being employed isn't just about having a job: it's part of a person's value system. It's essential that company core values chime with employees' values to maintain an engaged workforce. So what exactly are they?
What do we mean by company core values?
A company's core values are its 'cultural cornerstones': they set out the central, guiding beliefs and principles that underpin a company and its employees.
Principles called core values are sacrosanct, and must not be compromised, either for short term economic gain or convenience. The best, most enduring companies have core values as their basis, often reflecting the vision and values of the people who founded them.
And company core values are the cornerstone of your company culture. They must guide the business and its workforce on a shared mission, and to do this successfully, must be baked into everything the company does.
Company core values must not just be meaningless buzzwords on your website's corporate values statement. A company's values must be truly meaningful, because they:
Shape employees' workplace mentality
Guide employees' interactions with each other and with customers
Hold business leaders accountable
Help the business grow with purpose and vision
Are unique to every business
Free Download: 2023 Employee Experience Trends Report 
'Living the Values'
The pandemic made employees rethink their work life balance, considering what their company stands for and the impact of its business practices on the people, communities, and environment around them.
Many employees now have a deeper appreciation for life, and want their company's core values to reflect, champion, and live their own values — whether that's taking a stance on social justice issues, the climate emergency, or offering them what they need to grow and develop their careers.
21st-century employees want to work for organizations that have integrity and purpose - that are 'Living the Values'. At the same time, they're demanding growth and development opportunities that challenge, motivate, and fulfill them. When an organization consistently and effectively demonstrates corporate values that match those of its employees, those employees are more likely to stay over the longer term.
According to our 2023 Employee Experience Trends Report,  when employees feel that their organization embodies core company values, they're 27% more likely to have higher engagement scores, and 23% more likely to stay working for more than 3 years:
50 Company core values examples
Here are 50 examples of company core values. There are many more and you'll be able to tailor your core philosophy to your unique business offerings.
Accountability
Adventurous
Belonging
Be Yourself
Care
Collaboration
Communication
Community
Courage
Courtesy
Craftsmanship
Curiosity
Customer

Obsession

Deliver Wow
Diversity
Doing the Right Thing
Education
Embrace change
Empathetic
Excellence
Fairness
Honesty
Hospitality
Inclusion
Innovation/ invention
Integrity
Ingenuity
Inspiring
Kaizen
Leadership
Learning
Loyalty
Operational excellence
Passion
People First
Playfulness
Professionalism
Quality
Respect
 Responsibility
Safety
Scrappiness
Service
Stewardship
Stronger Together
Sustainability
Transparency
Trust
Teamwork
Value
12 businesses with strong company values examples
The following companies achieve extraordinary things and demonstrate all those attributes of businesses that have strong core values: competitive advantage, engaged employees, employee satisfaction, customer success, cultural diversity, equal opportunities and an inclusive environment.
1.   Google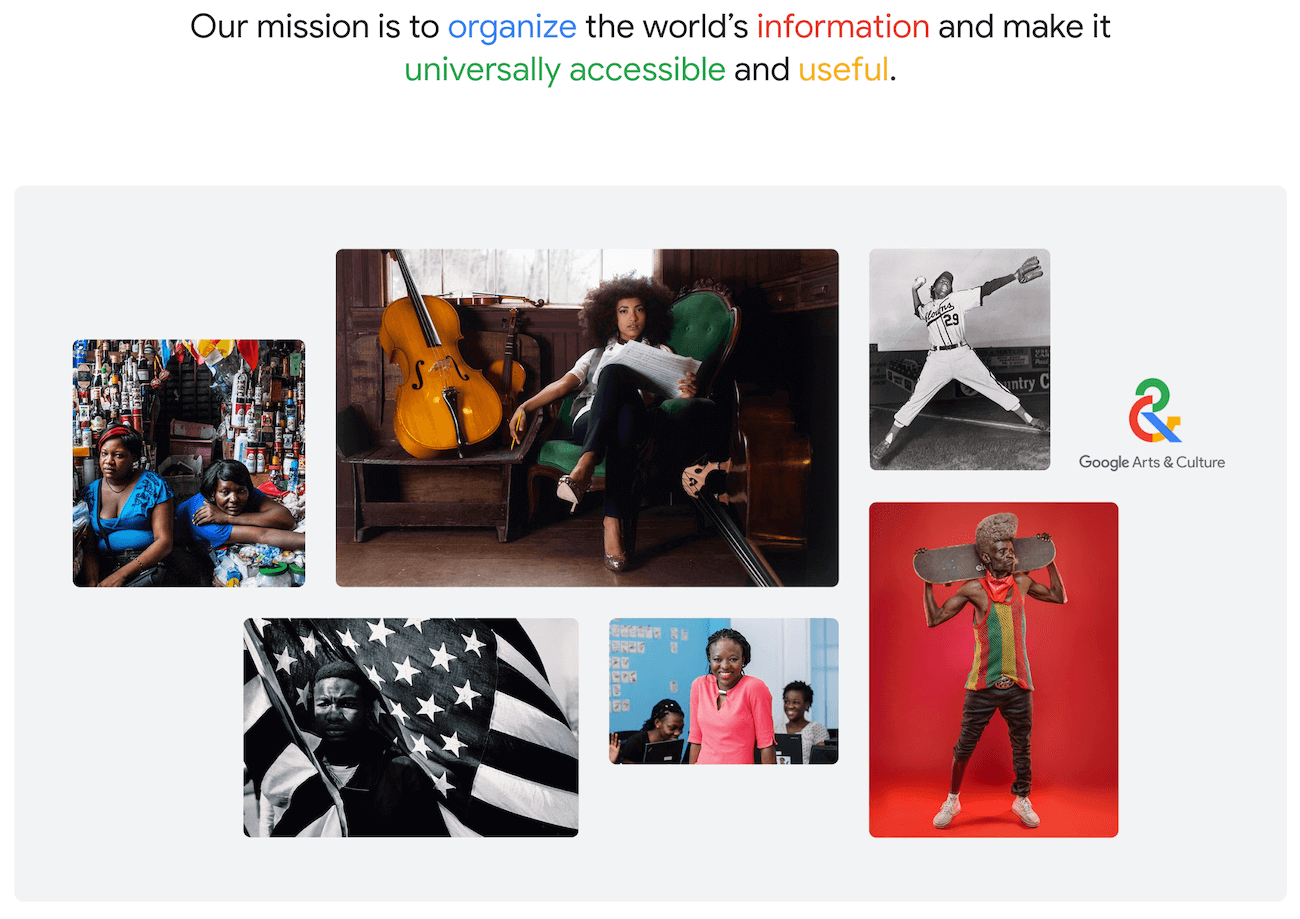 Google's company core values are more of a vision statement, called Ten things we know to be true:
Focus on the user and all else will follow.
It's best to do one thing really, really well.
Fast is better than slow.
Democracy on the web works.
You don't need to be at your desk to need an answer.
You can make money without doing evil.
There's always more information out there.
The need for information crosses all borders.
You can be serious without a suit.
Great just isn't good enough.
2.   Amazon

Online retailer Amazon, master of diversification and disruption,  is guided by four company core values:
Customer obsession rather than competitor focus
Passion for invention
Commitment to operational excellence
Long-term thinking
3.   Qualtrics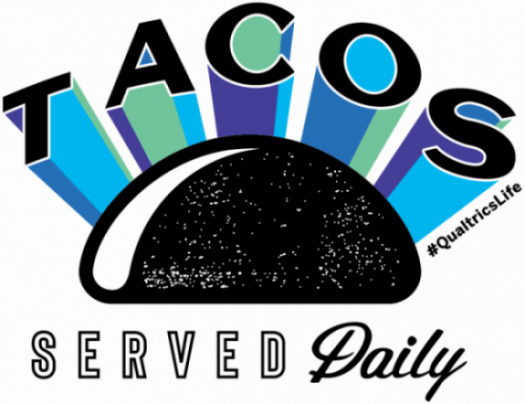 Experience management company Qualtrics, providing continual technology releases, has core values that are neatly summed up in the catchy acronym, TACOS:
T – Transparency: building a culture where the default is to share with one another.
A – All in: 'We bet on Qualtrics and Qualtrics bets on us'. 94% of Qualtrics employees say they agree with the statement that they're willing to put in effort beyond what is expected of them.
C – Customer Obsessed: 'If a customer is upset, we failed. Period. We learn, and we fix it.'
O – One Team: There is only one team at Qualtrics. 82% of employees said that Qualtrics is positively inclusive
S – Scrappy: Qualtrics is smart, resourceful, and finds a way, achieving goals with what is available to us.
4.   IKEA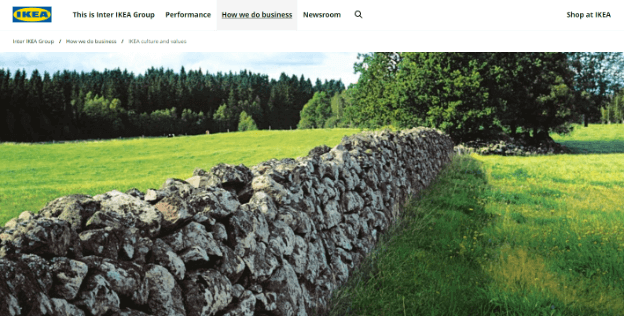 Swedish home furnishings giant IKEA is constantly trying to find better ways to get things done,  and to bring out the best in themselves and others. Their core values are:
Togetherness
Caring for people and the planet
Cost-consciousness
Simplicity
Renew and improve
Different with a meaning
Give and take responsibility
Lead by example
5.   Ben & Jerry's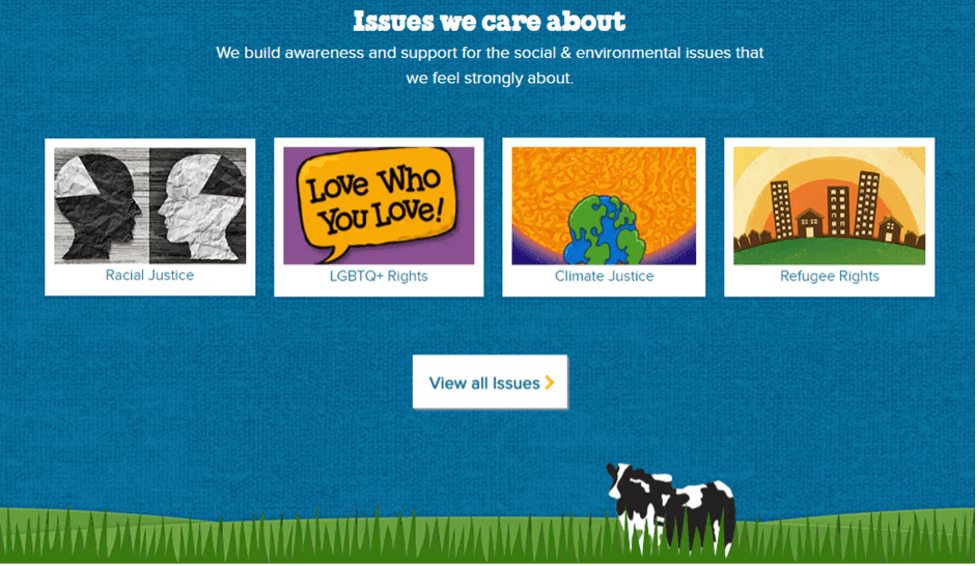 Ben & Jerry's believes that 'ice cream can change the world' - a great core value if we've ever heard one. It is 'an ice cream company, but with a heart and soul', founded on strong and transparent core values. Three missions make up Ben and Jerry's values statement:
Product Mission 'drives us to make fantastic ice cream—for its own sake'
Economic Mission 'asks us to manage our company for sustainable financial growth'.
Social Mission 'compels us to use our company in innovative ways to make the world a better place'.
6.   Netflix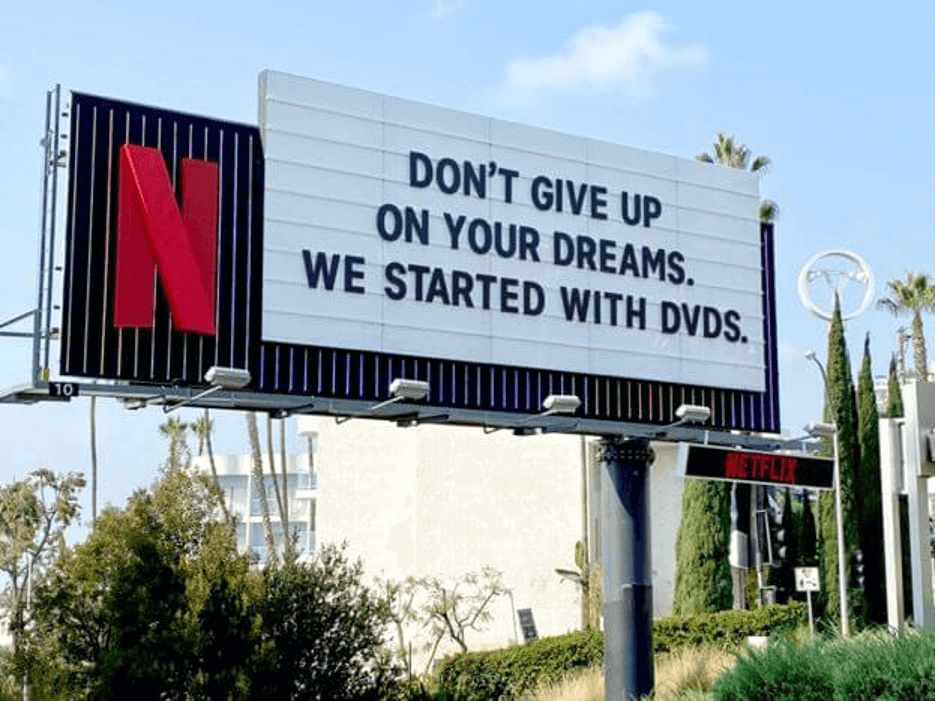 Streaming giant Netflix has the core philosophy, 'people over process, trying to bring great people together as a dream team'. Their people-first approach, means they can be more flexible, creative and successful in everything they do.
Netflix demands the following values, specific behaviors and skills:
Judgment
Selflessness
Courage
Communication
Inclusion
Integrity
Passion
Innovation
Curiosity
7.   Nike
Nike uses a simple, and possibly the most aspirational, inclusive mission statement ever, that stands as a core value by itself: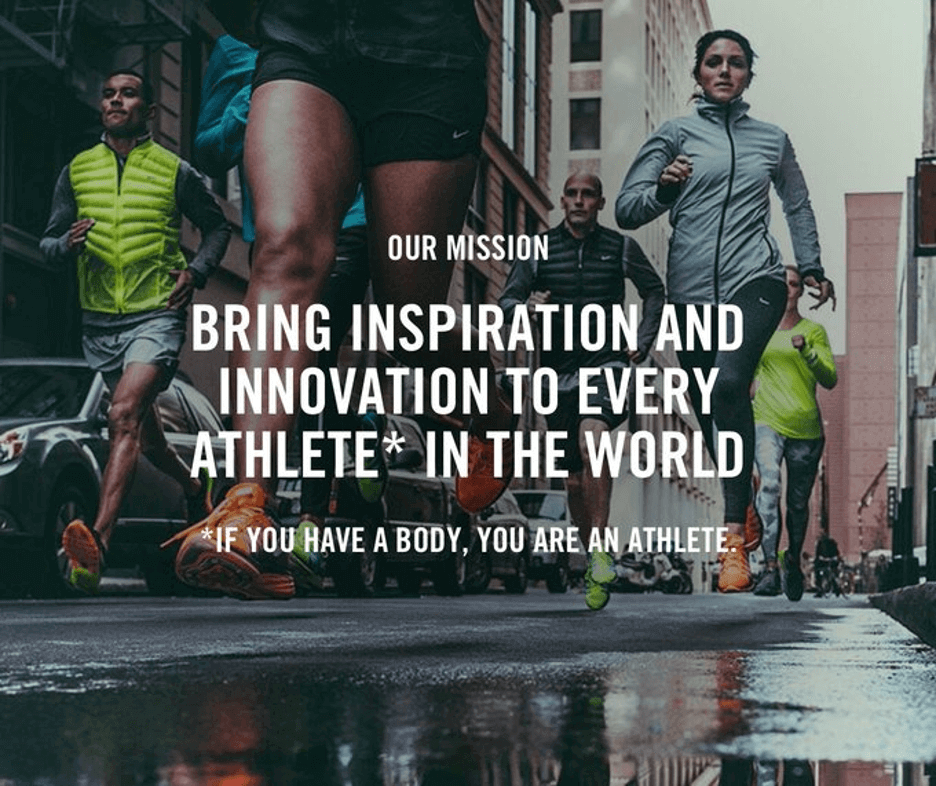 Although it's hard to follow a statement as powerful as that, Nike adheres to five other core values:
Do the right thing
Be on the offense always
Serve athletes* (*If you have a body, you are an athlete.)
Create the future of sport
Win as a team
8.   Trader Joe's

The no-nonsense US grocery store chain boasts seven straightforward core values, one of which is 'Kaizen' - a Japanese word meaning 'continuous self improvement':
Integrity
Product-driven company
Wow customer service
No bureaucracy
Kaizen
The store is the brand
We're a national chain of neighborhood grocery stores
9.   Slack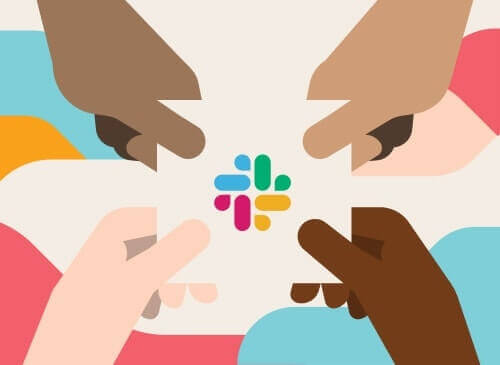 Slack, the messaging app for business that connects people to the information that they need, has six company core values - with emojis to emphasize their up-to-the-minute credentials. Slack builds a platform it really believes in, knowing there is real value in helping people to simplify whatever it is that they do and bring more of themselves to their work, wherever they are: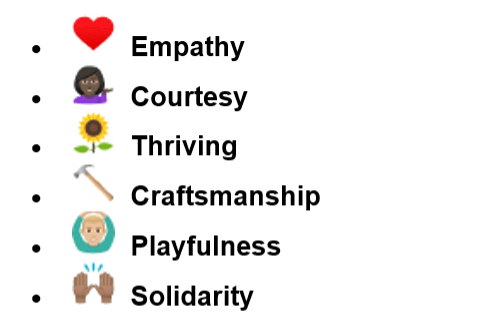 10.   Marriott International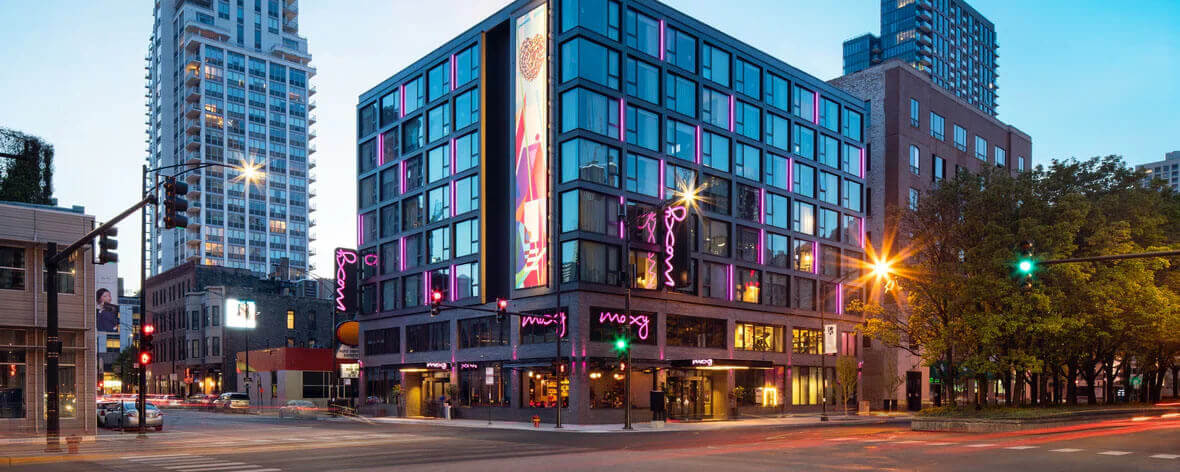 Marriott's core values 'talk the talk' with the emphasis on 'We do…' and we really do believe that they 'walk the walk' as a first-rate global hospitality brand:
We Put People First
We Pursue Excellence
We Embrace Change
We Act with Integrity
We Serve Our World
11.   Deloitte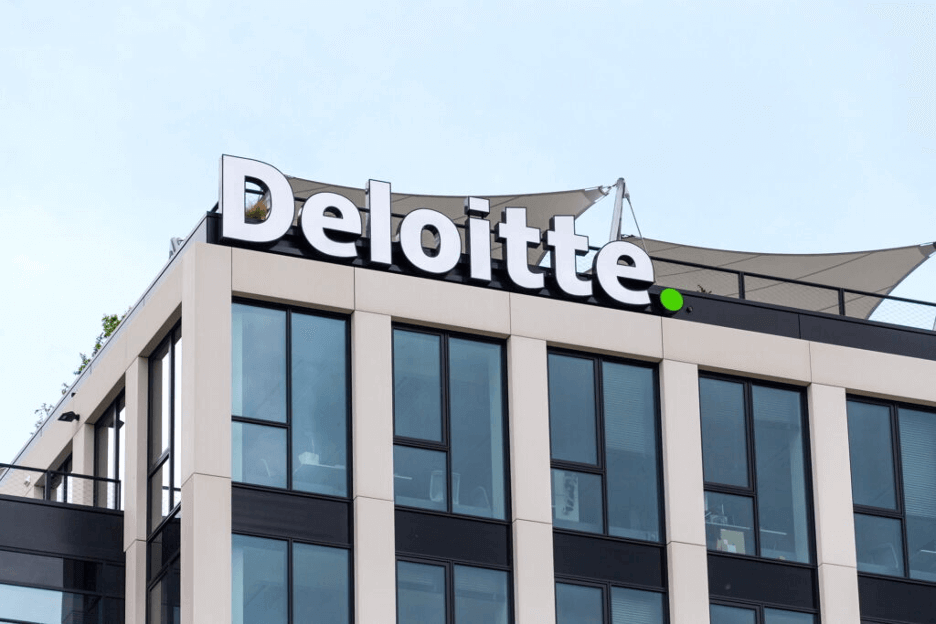 Deloitte is a leading global provider of audit and assurance, consulting, financial advisory, risk advisory, tax, and related services. A poster child for corporate America, Deloitte recognizes that diverse perspectives fuel innovation, employees are like extended family, and their aspirational values demonstrate deep integrity. They are:
Lead the way
Serve with integrity
Take care of each other
Foster inclusion
Collaborate for measurable impact
12.   Etsy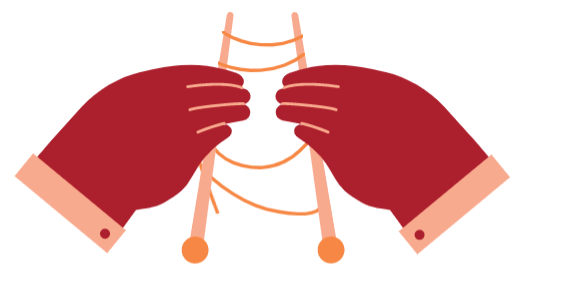 The global marketplace for unique and creative goods, Etsy is home to special extraordinary items, from unique handcrafted pieces to vintage treasures. Etsy strives to limit ecological impacts, and help spread ideas of sustainability and personal responsibility reaching far beyond their platform. Etsy's company values are:
We commit to our craft.
We minimize waste.
We embrace differences.
We dig deeper.
We lead with optimism.
Choosing your company's core values
Clearly-defined company values are essential for a successful business. Sometimes core values, brand, culture, and your workforce slip out of alignment and you need to challenge the status quo and reevaluate. There are several things you can do to get them back on track:
1.   Ask about your existing organizational culture
What do customers, employees, the C-suite, partners, and suppliers think the business stands for? How is it demonstrating the company's mission? Use surveys internally and externally to find out what people really think.
2.   Align business strategy with your company culture
Business strategy, core values and corporate culture are connected, so look at where your business is going in the future: production, expansion, employee numbers, and revenue.  What cultural shifts do you need to take your company forward? Maybe give employees the opportunity to do things differently and show their talents.
3.   Choose the culture to fit your business strategy
To achieve strategic goals, what culture do you need to create and nurture? Then, decide what personalities, skills, backgrounds and education will best fit your teams. Give new starters opportunities to develop skills that support the culture.
4.   Make each core value clear
Everyone must be clear about what they need to do to fulfill your core values. For example, one of the company values may be 'Integrity': you must empower employees to feel comfortable calling out anything that feels ethically or morally wrong.
5.   Recruit well
With clear core values, not only will you hire the right people whose core values chime with the company's, but you will engage them, and they will feel they have a job with purpose. Focus on diversity, equity and inclusion and ensure employees from minorities are promoted onto the leadership ladder.
Communicating your core values
Our 2023 Employee Experience Trends Report looked at where organizations are winning at 'Living the Values' and what they could  do better. What came out strongly is that companies must make the core values conversation more prominent; taking it seriously and encouraging the most senior people to do so, especially leaders and other departmental role models. These leaders are best placed to communicate your company core values. Read more…
2023 Employee Experience Trends Report