Customer Experience
4 must-read customer experience books for 2022
Pull up a chair, switch on your reading lamp and settle in with one of these hand-picked customer experience (CX) reads. Our updated 2022 CX reading list has everything you need to stay inspired and informed.
When it comes to learning, there's nothing quite like getting absorbed in a well-written book by an authoritative writer who really knows their subject area. And with a fast-moving and ever-evolving discipline like customer experience, there's always more to learn and more emerging thought leaders to take note of.
To help you navigate the ever-increasing range of CX titles available and pick the reads that are really worth your time, we've put together a definitive reading list for 2022. It covers best practices, real-world case studies, professional experiences and inspiring new thinking about CX from some of the best and brightest leaders in the field.
Whether you're planning a CX strategy from the ground up, thinking about where to take your CX program next, or looking for ways to add a more customer-centric mindset to your company culture, let these inspiring and thought-provoking writers guide your hand.
On this page you'll find a taster of our full 10-book reading list to whet your appetite. If you like what you see, be sure to download the complete list.
Download the ultimate CX reading list: 10 books to read in 2021
And if you listen to your literature instead of looking, we've got you covered. Many of our picks are available on audiobook through Amazon, so you can maximize your multi-tasking and have them narrated to you while you're exercising, driving or doing just about anything else.
1. The Disruption Mindset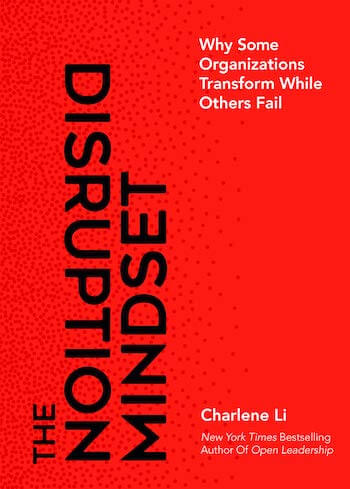 By Charlene Li
What if disruption wasn't the cause of growth, but the result? If growth creates disruption, what does that mean for CX? Charlene Li argues persuasively for a fresh perspective on disruption, showing how it goes beyond just innovation. Instead, she provides a roadmap to help you take the power of disruption forward into the future of your business. She describes three crucial phases – strategy to help you meet the needs of your future customers, leadership that creates direction and movement towards sustainable transformation, and a culture that not only survives but thrives on change and disruption.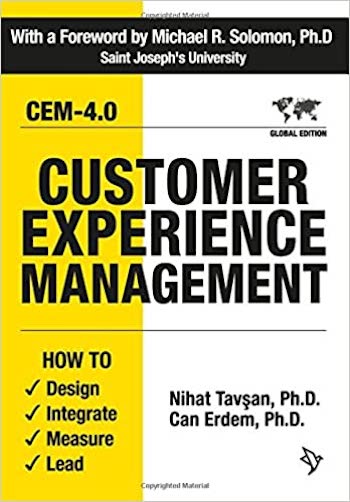 By Nihat Tavsan
Nihat Tavsan's comprehensive work leaves no stone unturned when it comes to CX practice and theory. Doubling as both an academic resource and a handbook for the busy professional, it offers a global view on everything CX, starting from first principles. And while it's broad in scope, it's not short on practical and relatable details, providing takeaways, case studies and action points you can use to make immediate, valuable changes in your organization. What's more, the author offers more than just a one-size-fits-all approach, building in flexibility to help you adapt the tools provided to suit your unique business goals.
3. Outside In: The Power of Putting Customers at the Center of Your Business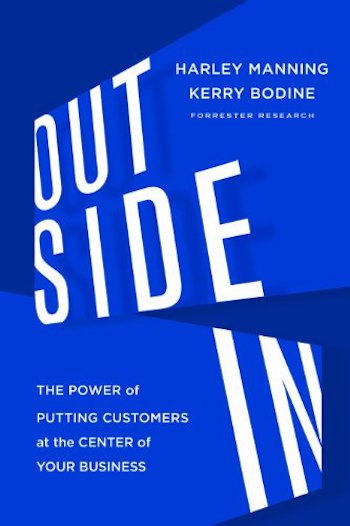 By Kerry Bodine and Harley Manning
Based on 14 years of Forrester research, Kerry Bodine and Harley Manning's book is rightly considered a classic resource. It provides a foundational approach to customer experience based on core values developed through hundreds of moments of expert analysis and experience. Introducing the idea of a 'Customer Experience Ecosystem', the authors show how every interaction is linked to a bigger CX picture, and how you can turn this knowledge to your advantage using their complete roadmap for CX success.
4. The Power of Moments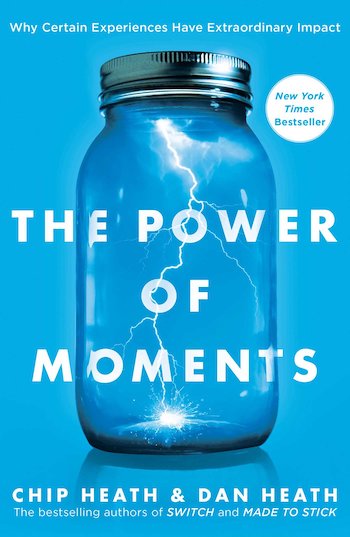 By Chip Heath and Dan Heath
Not only a source of valuable insights about business, Chip and Dan Heath's compelling work is full of truths about human nature and above all the power of experience. Through vivid storytelling, the best-selling authors illustrate the qualities that make certain experiences unforgettable, and offer guidance on how to harness the experiential qualities of elevation, insight, pride and connection in your life and work. Blending business know-how, research-backed knowledge and a personable style, this is a must-read whether for work or pleasure.
Want even more inspiration on your customer experience bookshelf?
We've compiled a longer reading list based on recommendations from CX leaders like the authors above. You can download the complete 2021 CX reading list here.
10 books every CX leader should read in 2022