Employee Experience
20 books HR leaders should read in 2020
Updated November 15th, 2019
The Ultimate Employee Experience Reading List
Need a shortlist of the best reads to inspire you in 2020? We've got you covered – from seminal classics to the latest thought leadership.
Happy reading!
1. Braving the Wilderness: The Quest for True Belonging and the Courage to Stand Alone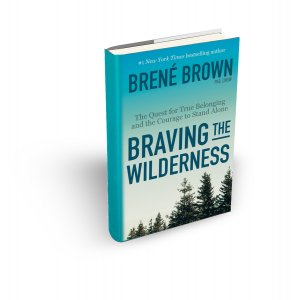 By Brené Brown
Our 2020 X4 Summit speaker, Brené Brown, has written an extraordinary book that's well deserving of its New York Times bestseller status. This book is for anyone who's felt like an outsider, or has struggled to find meaning in their lives. Brené argues that we're experiencing a spiritual crisis of disconnection, and introduces four practices of true belonging that challenge everything we believe about ourselves and each other.
2. Everybody Matters: The Extraordinary Power of Caring for Your People Like Family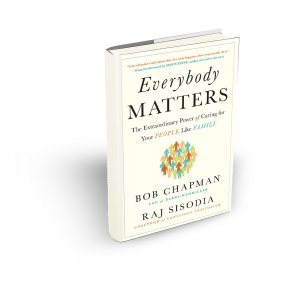 By Bob Chapman
This book is full to the brim with practical lessons that you can apply to your organization, as well as Chapman's own personal transformation tales as he developed and strived as a leader. Ideal if you want to be inspired and equipped with tangible actions to build an exceptional company.
3. Better Together: 8 Ways Working with Women Leads to Extraordinary Products and Profits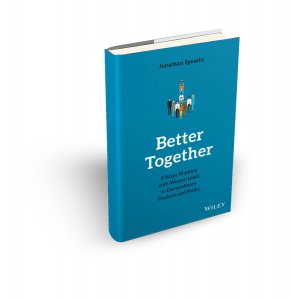 By Jonathan Sposato
Better Together focuses on powerful solutions that any leader can implement to ensure that women thrive within their organization, leading to better business outcomes, happier customers and more fulfilled employees. If you care about inclusion and tackling the things that prevent it, this book is for you.
Understand your people better with our Essential Guide to Employee Experience eBook.
4. The Power of People: Learn How Successful Organizations Use Workforce Analytics To Improve Business Performance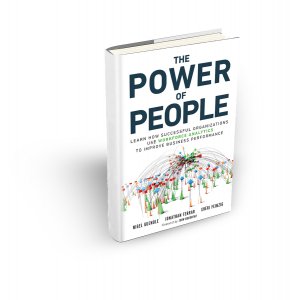 By Nigel Guenole
This book makes the list because it's an excellent primer for workforce analytics and how it can be used to predict outcomes and improve on organizational capabilities. The authors share expert insights, useful tools, and thorough research that will provide any HR professional with a wealth of knowledge on workforce analytics, and the potential it has to transform the industry.
Collect and apply employee feedback with our 360-Feedback eBook: Download Now
5. Hit Refresh: The Quest to Rediscover Microsoft's Soul and Imagine a Better Future for Everyone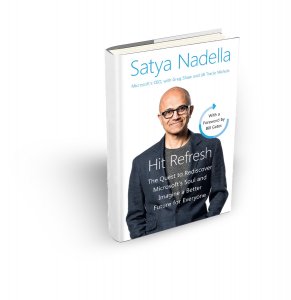 By Satya Nadella
Microsoft's CEO tells the inside story of the company's continuing transformation, tracing his own personal journey from a childhood in India to leading some of the most significant technological changes in the digital era. Hit Refresh is a set of reflections, meditations, and recommendations – perfect for leaders searching for guidance on how to improve. "Ideas excite me," says Satya. "Empathy grounds and centers me."
6. How Will You Measure Your Life?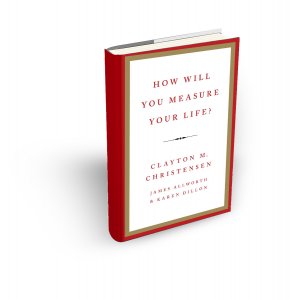 By Clayton Christensen and James Allworth
How do you lead a fulfilling life? After beating a heart attack, advanced-stage cancer and a stroke in three successive years, Clayton Christensen re-evaluated his priorities. Already a world-renowned innovation expert and author of one of the best selling and most influential business books of all time, The Innovator's Dilemma, he presents a set of personal guidelines that have helped him find meaning and happiness in his life.
Read our Diversity, Equity, & Inclusion guide to improve your company culture
7. Bring Your Human to Work: 10 Surefire Ways to Design a Workplace That Is Good for People, Great for Business, and Just Might Change the World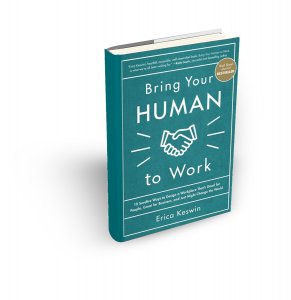 By Erica Keswin
This book reminds us that despite the digital age we live in, we can't forget about the value of real, human connections. Erica gives us helpful insights and ideas to inspire HR professionals to build meaningful relationships with people at work. She also shares engaging, true stories about companies that have succeeded at putting people first in business.
8. Nine Lies About Work: A Freethinking Leader's Guide to the Real World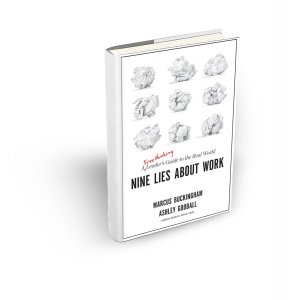 By Marcus Buckingham and Ashley Goodall
There's a paradox at work: many of the ideas and practices that are held as settled truths. For example, we're told we should set goals for people or give them constant feedback. However, the authors of this book argue that these practices are deeply frustrating and unhelpful for the people they are intended to serve. Here are the nine lies you be wary of at work.
Read our Guide to Employee Engagement Surveys to learn how leadership drives engagement
9. No Hard Feelings: Emotions at Work and How They Help Us Succeed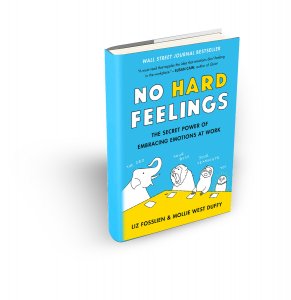 By Liz Fosslien
Drawing on what we've learned from behavioral economics, psychology and our own experiences at countless organizations, this book shows us how to bring our best (and whole) self to work every day. Here you'll find a roadmap to harnessing our emotions to become more productive, effective, and happier at work.
eBook: Use Employee Lifecycle Feedback to improve your EX
10. Thrive: The Third Metric to Redefining Success and Creating a Happier Life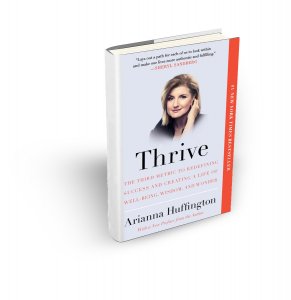 By Arianna Huffington
In Thrive, Arianna Huffington, the co-founder and editor-in-chief of the Huffington Post and one of the most influential women in the world, has written a passionate call to arms, looking to redefine what it means to be successful in today's world. She likens our drive for money and power to two legs of a three-legged stool, and says we're missing a crucial third metric: thriving.
Want to See the Next 10? Download the Full List