Employee Experience
The best human resources (HR) books to read in 2023
The world of work is changing. Business leaders and HR professionals need to keep up with the new ways of working, thinking, and living. What better way to do this than settling in with one of our top picks of 2023's HR books that are entertaining, educational and thought-provoking?
Our employee experience experts have selected their favorite books to challenge you and change the way you think and work - for the better. Share the groundbreaking ideas and HR practices in them with your teams, and apply them to your workplace culture and employee experience - to help everybody thrive in 2023.
1. The Fearless Organization: Creating Psychological Safety in the Workplace for Learning, Innovation, and Growth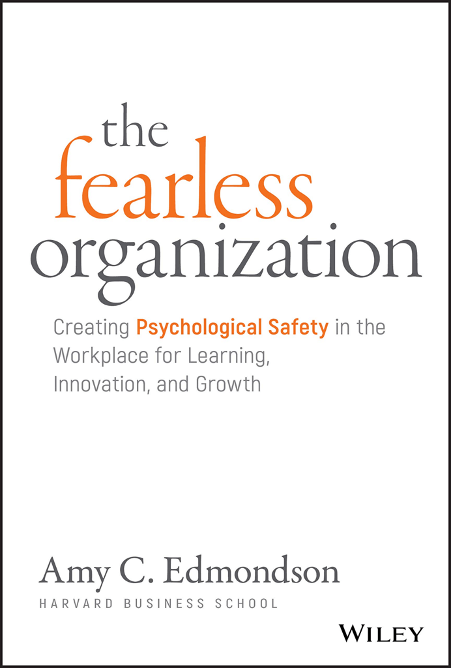 By Amy C. Edmondson
In today's economy, so demanding of creativity, innovation, and originality, companies must attract and retain the best top talent to drive the business forward. And this talent must be able freely to speak their mind, challenge the status quo, offer constructive criticism, fail, make mistakes — and learn from them.
Being free to do all these things is known as psychological safety. No question is too stupid, no idea too bad, and no challenge is unaddressable in a company that allows its people to voice their thoughts and brainstorm out loud.
From reading The Fearless Organization, you'll:
Understand that high employee performance and psychological safety go hand-in-hand
Create a workplace culture that is a safe place to suggest ideas, question everything, make mistakes and admit them, and voice concerns
Empower a highly engaged, confident workforce who say what they mean and mean what they say
Establish workplace psychological safety using a step-by-step framework
2. Belonging at Work: Everyday Actions You Can Take to Cultivate an Inclusive Organization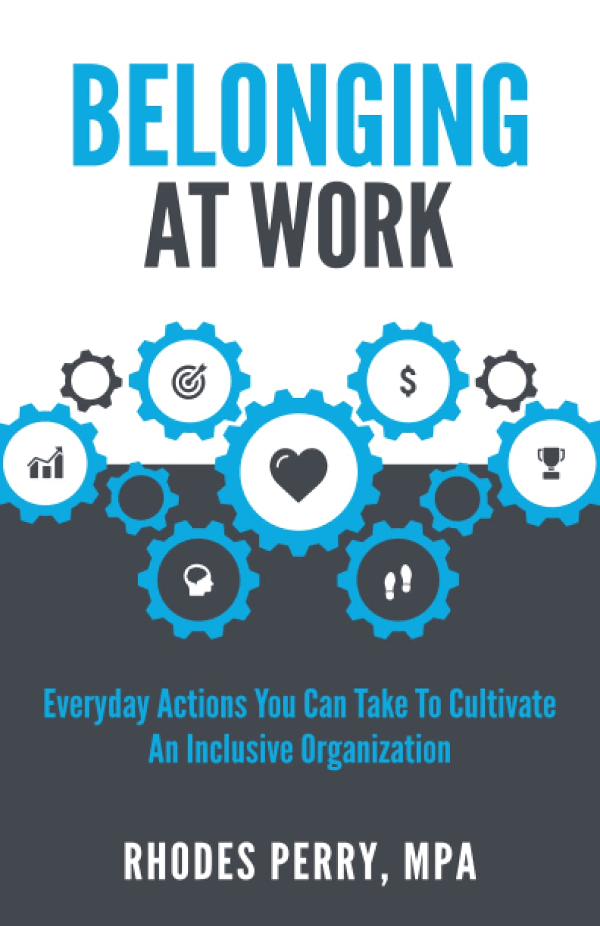 By Rhodes Perry MPA
The importance of belonging at work cannot be overstated. It is, after all, the top employee experience driver linked to engagement and well-being, and it should influence your 2023 human resource management priorities.
No kind of group, whether it be a corporation, a deep-sea fishing crew, or a rock band can achieve anything without its people feeling they belong there. Belonging is a basic human need, representing a connection with people or places. When things are uncertain, employees feeling like they belong is the one anchor that can strengthen your organization. For many people, a connection to work and coworkers is a haven from chaos, and a community to belong to.
Through personal stories, case studies, real life examples, and practical strategies, Belonging at Work empowers business leaders and managers with the knowledge, skills, and confidence to build inclusive organizations where everyone feels they belong.
You'll understand:
What it means to belong somewhere
Why belonging matters for the future of work
How leaders and human resources professionals can positively influence workplace culture
Where to find concrete strategies and connect with culture change thought leaders.
Actionable strategies to make yourself accountable for modeling the change you want to see implemented in your workplace.
Belonging at Work tells you everything you need to know to nurture a workplace culture where everyone can be their authentic selves, and feel included, valued, and respected for their contributions.
3. DataStory: Explain Data and Inspire Action Through Story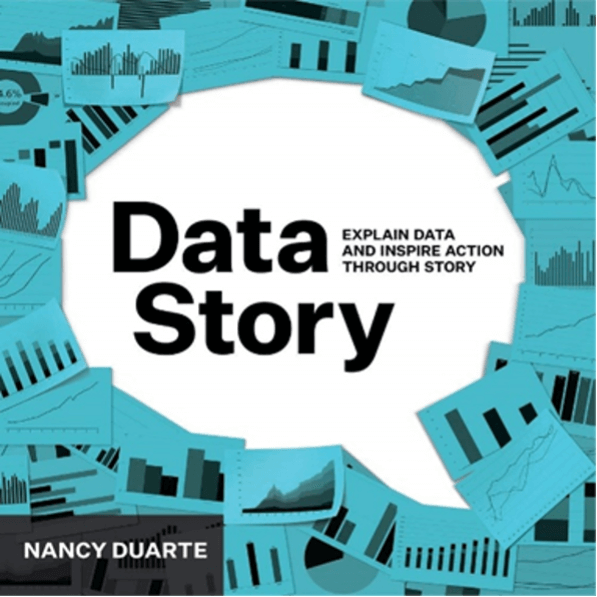 By Nancy Duarte
Never in human history has there been such an information explosion as there is today - a result of the digital revolution and the internet of things. Businesses constantly rely on data to identify strengths, weaknesses, opportunities, and threats. HR leaders in the HR department use data analytics to measure everything from business performance to employee well-being.
Yet data, when presented as dry spreadsheets or scatter diagrams does little to inform, educate or inspire your workforce. What you need is for your data to tell a story. Neuroscience tells us that when we hear stories, our brains light up, and oxytocin (the 'love hormone' and neurotransmitter) gets released, making us remember, and, more importantly, making us care.
In Datastory, Nancy Duarte shows us how to blend the power of language, numbers, and graphics and turn your data into memorable stories that inspire and provoke action.
You'll be able to:
Help your business make faster decisions and inspire others to act on them
Communicate data in a way that creates positive outcomes internally and externally.
Develop a reputation as a strategist and a trusted adviser to your company
Shaping data into narratives that make a clear, inspirational 'call to arms' is an essential skill for leaders and every HR professional.
4. The Essential HR Handbook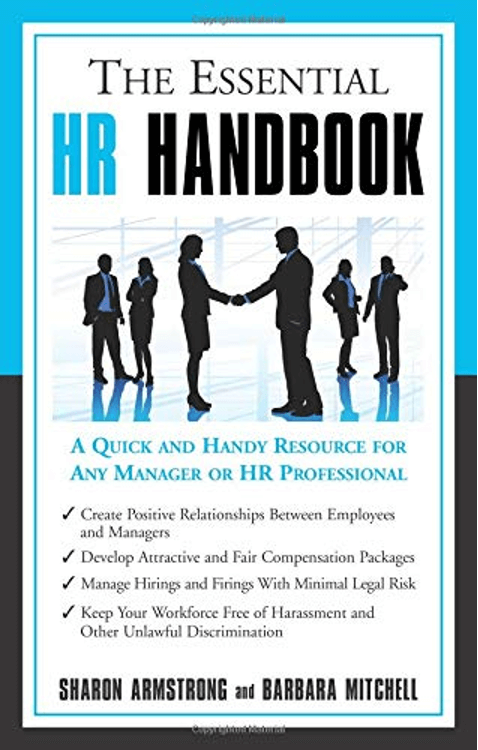 By Sharon Armstrong and Barbara Mitchell
The best friend of every HR professional, The Essential HR Handbook has been a classic of human resource management books for the last decade. Described as being like 'having a team of expert HR consultants at your beck and call', and including helpful tips, tools, checklists, and sample forms, this book will advise you on handling any talent management issue: from onboarding to exit interviews and everything in between.
The Essential HR Handbook walks you through:
Using social media to recruit top talent
Legal issues that could result in lawsuits or regulatory interference and how to recognize them
Training a workforce that's multigenerational, diverse, and inclusive
Making your company an 'employer of choice' by offering the right compensation and benefits packages
Helping your new hires fit in and get up to speed as soon as possible with streamlined onboarding and orientation.
5. The Practical Guide to HR Analytics: Using Data to Inform, Transform, and Empower HR Decisions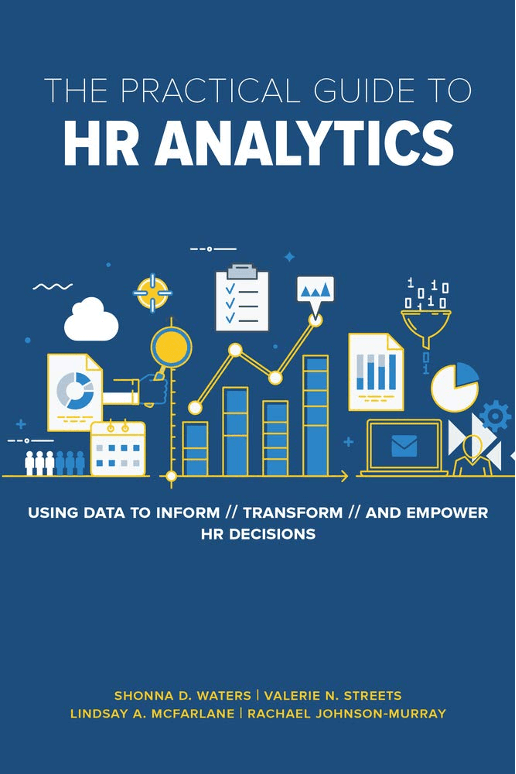 By Valerie Streets and Shonna D. Waters, PhD
Every modern HR professional needs to understand and apply HR analytics. HR analytics help you automate and streamline processes to reduce costs and employee turnover while improving employee engagement and bringing in more profit.
When you get HR analytics right, your HR professionals can concentrate more on the humans in human resources, rather than endlessly crunching numbers from disparate silos, as long as you use your analytics holistically.
HR Analytics will prove to be one of the most useful human resources books. Authors Valerie Streets and Shonna D. Waters are consummate HR professionals. They use their extensive knowledge and experience advising the HR industry to provide practical advice about using data to solve organizations' real HR challenges.
It's one of the few HR books that demystifies analytics, and includes:
clear guidelines and recommendations for making the business case for analytics
advice for starting an HR analytics function
how to avoid common pitfalls
presenting data through visualization and storytelling
6. Invisible Women: Data Bias in a World Designed for Men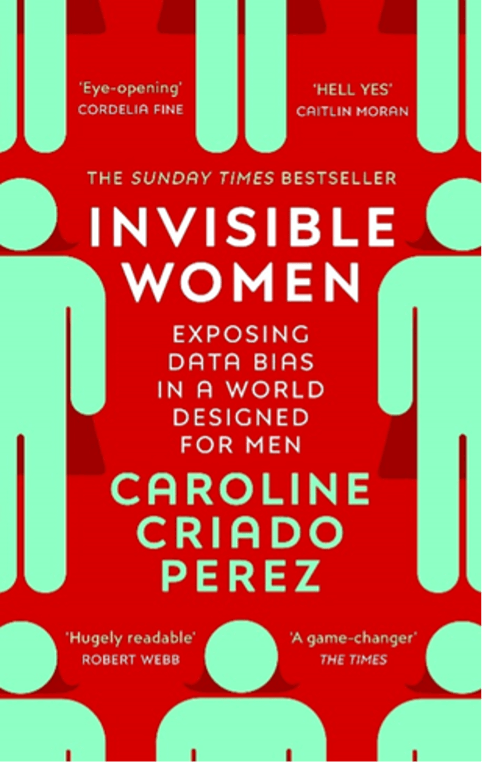 By Caroline Criado Perez
One of the most important HR books that every HR professional should have on their bookshelf right now is Invisible Women. Data underpins just about every important decision made in the world including:
government policies
economic development
business strategies
medical research
healthcare
education
technology
workplaces
the media
Yet all the assumptions behind that data default to the male perspective. The world has actually been built for men, ignoring the other half of the global population, and this has led to disastrous consequences.
So much of this data fails to take gender into account - treating men as the default setting and women as atypical. Bias and discrimination are hard-wired into all our systems.  And it's women, not men who pay the huge costs for this staggering bias: in time, in money, and sometimes even with their lives.
Caroline Criado Perez lays bare the shocking, pervasive consequences of gender data inequality and the hidden ways in which women have been forgotten. The negative impact of this inequality affects us all.
7. Humor, Seriously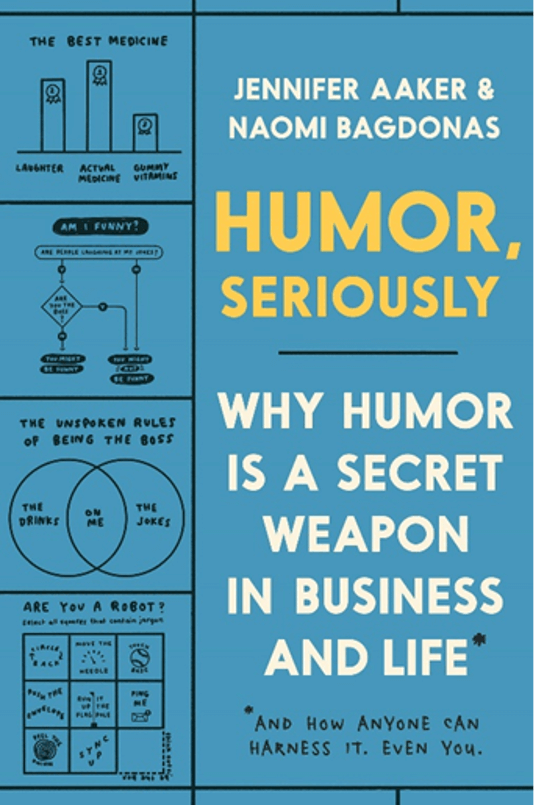 By Jennifer Aaker and Naomi Bagdonas
After reading Invisible Women, you'll probably need something lighter to cool down that righteous anger. Humor, Seriously is a delightful, entertaining book that explains why humor is essential for getting through all aspects of life.
A survey of more than 700 CEOs revealed the rather wonderful statistic that 98% of them preferred job candidates who had a sense of humor, and 84% believe funny employees produce better work.
Authors Dr. Jennifer Aaker and Naomi Bagdonas are that pitch-perfect combination of psychologist and comedian. Humor, Seriously is based on their input into Stanford's Graduate School of Business's popular course - Humour: Serious Business.
This unusual HR book demonstrates how to use humor to:
boost problem-solving and creativity
motivate, inspire and influence others positively
encourage team bonding
defuse conflict and tension within teams
boost resilience in difficult times
create a company culture of belonging, where everyone feels joyful, appreciated, happy and safe
Humor is a superpower, apparently. And the joke's on you if you choose not to tap into it.
8. The Employee Experience Advantage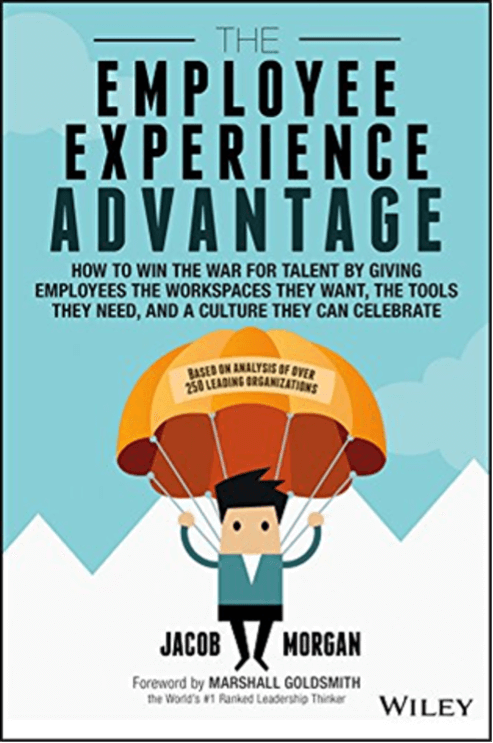 By Jacob Morgan
Employee experience is now the #1 Number One Priority for business leaders and HR professionals around the world. When companies focus on delivering the best employee experience they:
drive innovation
have lower staff turnover
ensure better employee collaboration
increase customer satisfaction
attract and hire the top talent
make work more engaging
increase return on investment into employee experience programs
improve overall business performance
Increase profits
In this easy-to-read book, author Jacob Morgan's extensive research reveals the three environments that impact every employee's experience at every organization around the world, and how to design them for the best outcomes.
They are:
Cool spaces - giving employees the workspaces they want
Ace technology - the tools they really need
A company culture - that employees want to celebrate
Morgan includes exclusive case studies, unique frameworks, and new research that backs up his belief that the holy trinity of employee experience is: workspace, tech, and culture.
9. Victory Through Organization: Why the War for Talent is Failing Your Company and What You Can Do About It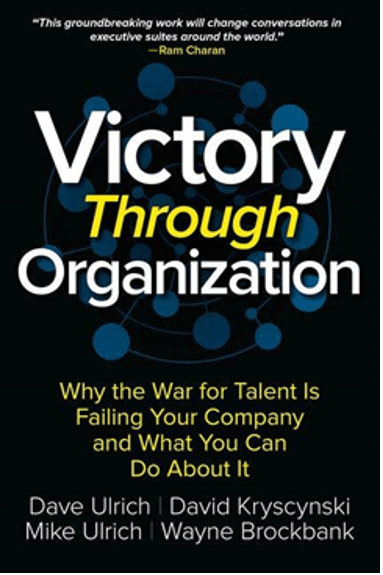 By Dave Ulrich, David Kryscynski, Wayne Brockbank, Mike Ulrich
One of those human resource management books that's destined to become a classic, this quick and handy resource text Victory Through Organization explores how an organization has the power to make the individual better.
The HR veteran authors include strategies to help even the experienced HR professional learn:
How to make sure the organization as a whole is very much more valuable than the sum of its talent parts
How to cross silos by integrating HR solutions across multiple stakeholders and departments
How the HR function can become a hub for information and its sharing
How HR professionals can master the competencies that deliver real impact on internal and external stakeholders, and the business as a whole
About the tools HR professionals need to master to respond to new opportunities and challenges
How to build organization capabilities, strengthen systems, and empower human capital ― for long-lasting success.
The rallying call from Victory Through Organization is to stop fighting the 'war for talent' and instead achieve success holistically through your company.
10. HR on Purpose: Developing Deliberate People Passion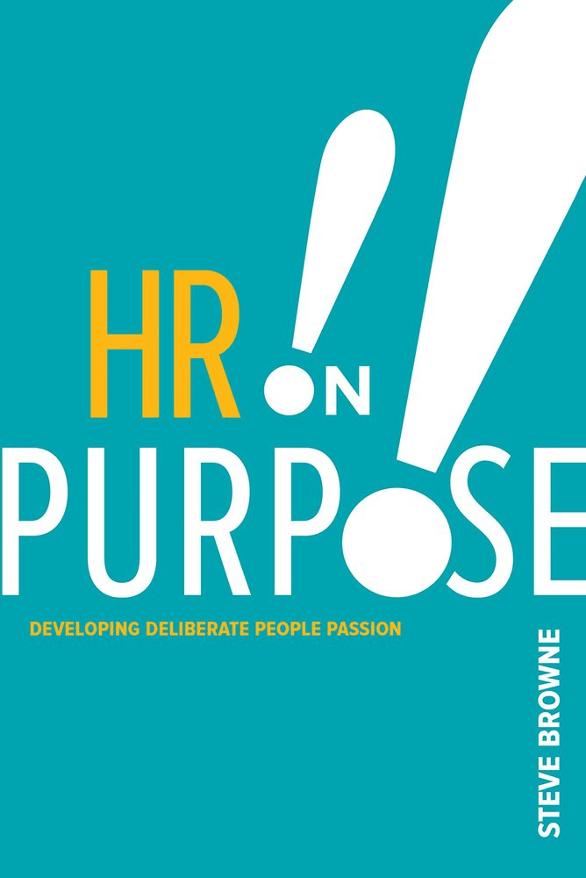 By Steve Browne
Steve Browne, HR guru, writer, speaker, and popular human resources thought leader, takes us back to basics and celebrates why most of us got into HR in the first place: for the people.
In HR on Purpose, he encourages HR professionals to focus on their own development and career growth, but to also put others first and develop 'people passion'.
Through real-life stories, examples, and insights, Steve encourages anyone involved in human resources and human resource management to:
develop a deliberate 'people passion'
practice people-focused habits
redefine what HR actually is
Steve encourages HR leaders and professionals to rediscover, think again, and refresh their approach to HR, then take the lead to empower HR decisions. Through fresh human resource initiatives, practitioners can reignite the passion for a career they chose and go on to serve and inspire others.
11. Bonus! 23 essential books and podcasts for HR leaders in 2023
You don't have to keep up with HR trends and thought leadership by reading only HR books, though. There's a whole world of podcasts, newsletters and audiobooks that give valuable insights into the future of human resources, industry trends, HR data, performance management, and much more.
Download our 23 essential books + podcasts for HR leaders in 2023 to see what EX experts are reading and listening to right now. It's the future of HR!
Download our 23 essential books + podcasts for HR leaders in 2023