Experience Management
18 innovations on the XM Platform launching at X4 2023
At X4 2023, we got the opportunity to connect with Experience Management leaders from around the world to listen, share ideas, and to co-create the future of XM.
We also got the opportunity to lift the curtain on no fewer than 18 innovations our teams have been working on to help you connect with your customers and employees and to make business more human.
It included new purpose-built applications for your frontline teams from contact center agents, to digital teams, to all of the people managers in your organizations.
We also showcased how AI is powering real-time recommendations to the people and teams that interact with your customers day-in, day-out.
And we rolled out powerful new capabilities for strategy and research including improvements to CrossXM and a whole suite of qualitative research tools to help you get deeper insights into the customers and markets you serve.
Here's a run-down of all the innovations we unveiled at this year's event in Salt Lake City.
1. Real-Time Agent Assist
AI-powered recommendations delivered straight to your frontline agents in the moment to help them resolve customer issues faster, connect with customers, and deliver world-class service.
2. Automated Call Summaries
Instant call recaps that automatically logs and stores every detail of every interaction, reducing the burden on your agents and adding rich data and insights to each customer's Experience iD.
3. Quality Management + Compliance
Automated call monitoring that leverages Qualtrics AI to analyze every call and recommend coaching opportunities for agents, uncovering rich customer insights and keeping you on track with regulatory requirements.
Learn more about Quality Management
4. Frontline Manager Assist
A single portal for frontline team managers to track performance, identify best practices, and build coaching programs to upskill their agents and improve the customer experience.
5. Agent Productivity & Coaching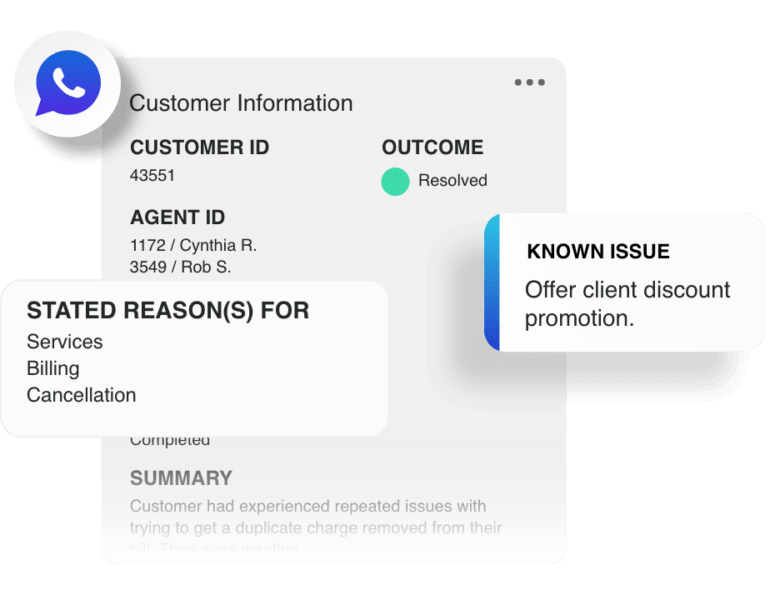 A personalized hub for agents to understand their performance, areas for improvement and provide feedback to their manager – reducing agent churn and improving service levels
6. Frontline Team Assist + Recognition
A new tool for frontline managers to easily reward team members with the right rewards that drive better performance and motivate their teams.
7. Customer Journey Optimization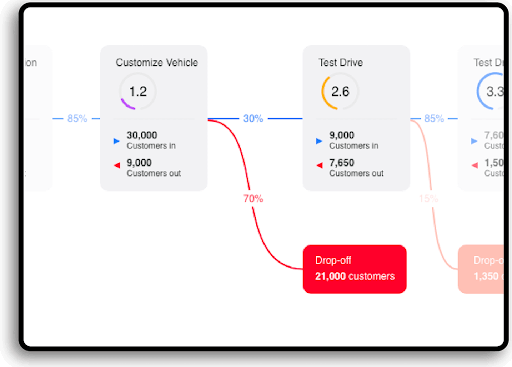 End-to-end analysis of even the most complex customer journey so digital frontline teams can see which touchpoints to focus on to improve conversion, spend, and customer satisfaction.
Learn more about Customer Journey Optimizer
8. Digital Experience Analytics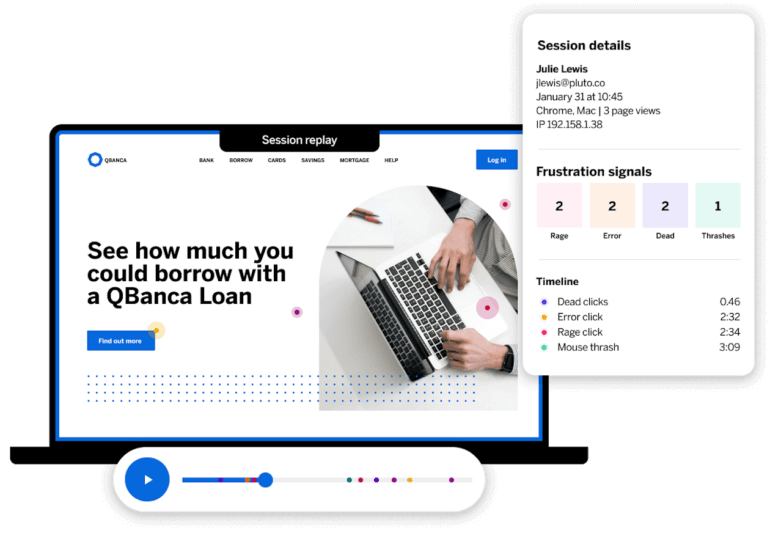 An early warning system for the digital frontlines that uses AI to track digital behavior, flag when customers are struggling, and instantly pulls in your frontline teams to step in and support them.
Learn more about Digital Experience Analytics
9. CrossXM
Combine data from your customer, employee, and now brand experience initiatives to connect the dots and see the impact of each experience on the next so you can maximize the ROI from your XM program.
10. Research Hub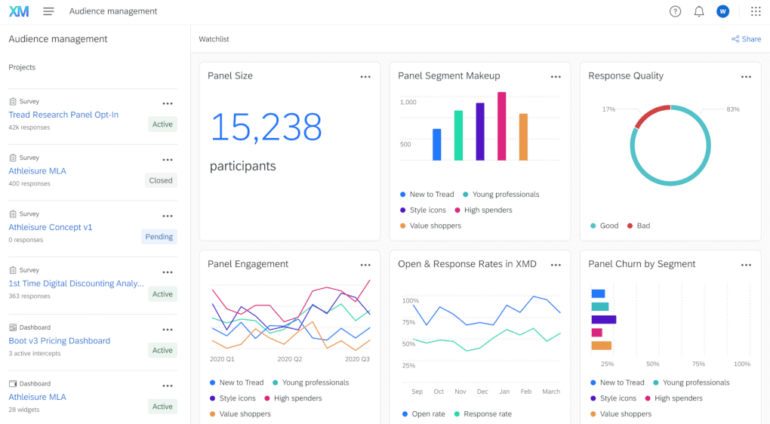 A comprehensive, searchable database of every insight you've ever collected across the organization, giving your teams a headstart on new innovation and maximizing the value of every research project.
Learn more about Research and Insights Management 
11. Real-Time Brand Intelligence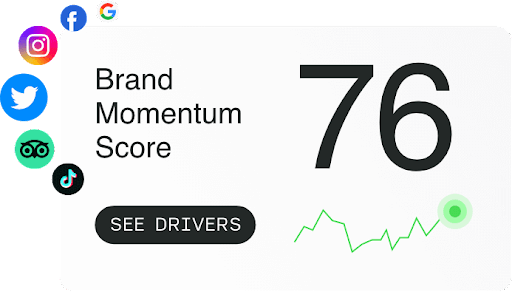 Real-time brand intelligence that uses Machine Learning to analyze unsolicited social and behavioral signals and show how your investments in your brand are paying off, how you stack up against the competition, and how you can optimize your programs from day to day to maximize the impact.
12. XM Audiences
A one-stop-shop for both customer and third-party panels, including a self-service portal for customers to engage with and take part in your research, and the ability to build your own third-party panels directly in the XM Platform.
13. Quantitative & Qualitative Research & Analytics
A suite of new capabilities built directly into the XM Platform that bring you powerful qualitative research including video feedback, panels, and focus groups.
Learn more about Quantitative & Qualitative Research & Analytics
14. UX Validation Research
A purpose-built solution for unmoderated UX testing that enabled you to quickly launch expert-designed tests, get instant feedback, and make changes on the fly to refine your user experience.
15. Manager Assist

Home base for all your people managers to check in on their teams, identify the actions they can take to improve their experience, brainstorm ideas and set out action plans for improvement.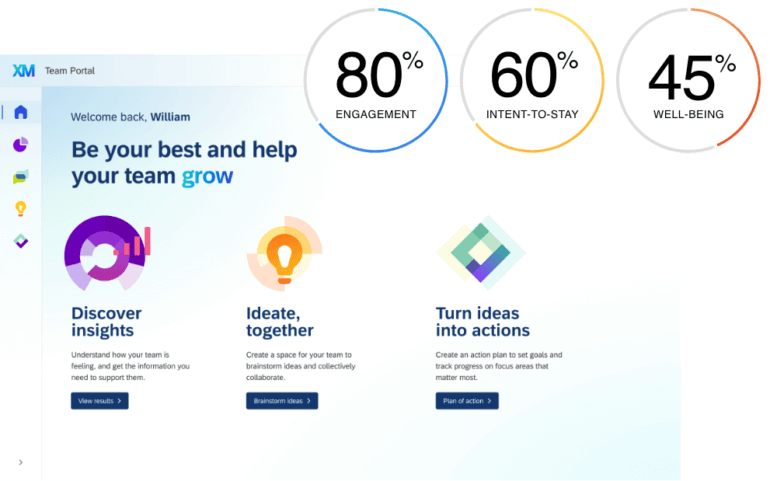 16. Weekly Trends
Integrated directly into Manager Assist, Weekly Trends continuously collects, organizes, and analyzes behavioral and experiential signals from Slack conversations to show how teams feel in real-time.
17. Continuous Employee Listening
A new capability that brings conversational analytics to our Employee Experience tools, pulling unstructured data into your programs and enabling HR leaders to tune in to the conversations happening in social, forums, review websites, and more.
Learn more about Continuous Employee Listening
18. Employee Journey Analytics
Bring behavioral, operational, and experiential data together to provide an even deeper, and continuous understanding of your people, their experiences, and the actions needed to maintain engagement.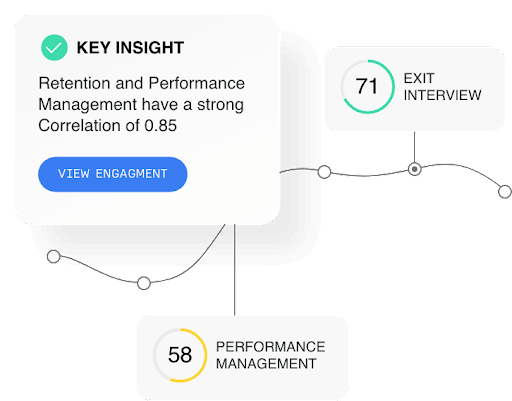 Learn more about Employee Journey Analytics
Want to dive deeper into the new innovations from X4 2023? Book your personalized demo today to see how we can help make your business more human.
Start Using Qualtrics to Make Your Business More Human Today