Brand Experience
What's the deal with the $4.99 rotisserie chicken?
You can buy almost anything at Costco: caskets, medicine, TVs, even weird jumbo-sized ketchup — but at the back of the store is one of its most prized and coveted items…
The Kirkland Signature rotisserie chicken, only $4.99.
Costco's rotisserie chicken is a worldwide phenomenon that everyone's talking about; crispy, juicy and most importantly affordable — so affordable that Costco loses some $30-40 million each year producing and selling them.
(Oh and if you haven't seen the Costco Irreverent episode on XM+ go check it out now!)
Anyway, over the years, the chicken has steadily built a cult of its own; from Facebook fan groups and YouTube reviews to ASMR videos and meal-prep tutorials, it's got both widespread appreciation and recognition. Even Redditors can't get enough!

For Costco, the chicken is a hook: it pulls unsuspecting customers into stores and gets them to browse the aisles in the process. Some buy just a few items here and there, while others spend hundreds of dollars as part of their weekly shop.
But we would be remiss to categorize the rotisserie chicken as just a marketing gimmick. It represents far more than that.
Taking a hit, so customers don't
What a lot of people don't know is that despite selling more and more rotisserie chickens each year, Costco loses money on them.
That's right. Because of its commitment to value, Costco loses money on its rotisserie chickens.
And even though its competitors have increased the prices of their chickens over the years, Costco's have remained steady for more than a decade.
And it's not the only deal Costco puts its back behind.
Costco's hot dog and soda combo, an incredible deal which has remained at $1.50 since 1985, has also withstood the tests of time, competition and inflation.
(Credit: @Quartr_App)
And even when CEO Craig Jelinek suggested raising the price of the $1.50 hot dog and soda combo in food courts almost 4 years ago, Jim Sinegal, one of the co-founders of Costco, forcefully told him to never raise the price! Why? Because it's all about value to the customer, and customers have come to expect it.
For instance, in May 2022, @JohnWRichKid jokingly tweeted that the Costco hot dog combo price was increasing by $1 — and the fallout was massive: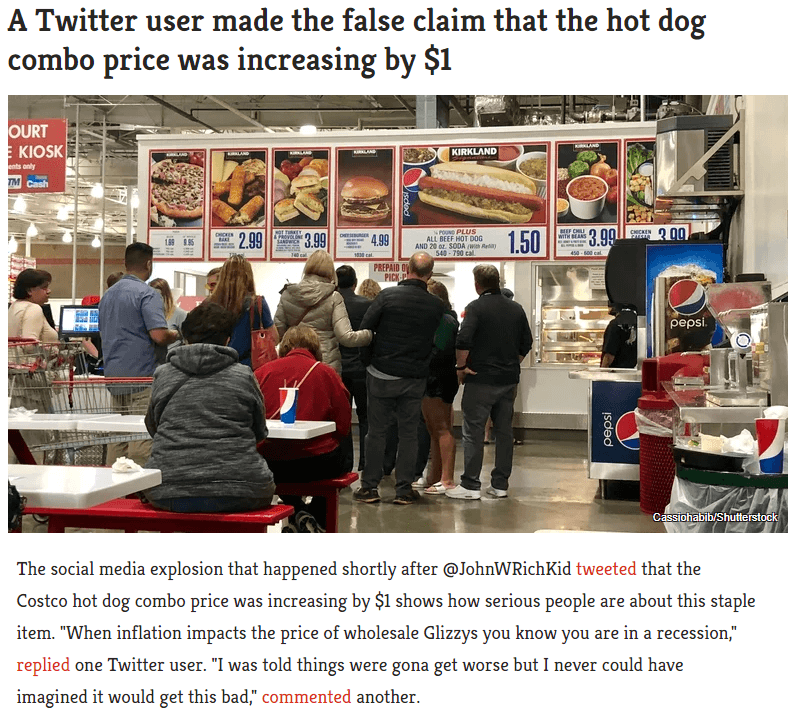 But what does this all mean in real terms? When other brands raise their prices, we all roll our eyes and accept it. A lot of us remember the days when you could get a double whopper for about $2.99 and a can of coke for less than $1. Today? No chance.
Yet when someone implies another dollar is going to get added to the cost of the rotisserie chicken or hot dog and soda combo, all hell breaks loose.
(Full disclosure, I'd probably lose my marbles, too).
The Twitter joke even made the Costco's earnings call:

The reason for this kind of outcry is that no one really cares when some brands raise their prices, because 'value' is not and has never been their thing. It's Costco's.
Over the years, we've all seen the costs of our favorites — from food and drink to household appliances and apparel — go up, whether to keep pace with inflation or because brands want to sort a quick buck. But the problem with this kind of practice, especially nowadays, is that trust and experience are the main differentiators, not the product.
So while other brands happily increase prices to offset costs and maintain profit margins, Costco has built an entire franchise and customer base around the idea of value.
Why? Because the bosses at Costco unequivocally understand one simple, salient fact:
Empathy is good business.
Helping customers isn't just good business, it's the right thing to do
One of Costco's core values is to provide its members with the highest quality products and the lowest possible prices. This applies to everything in the store, not just the chicken and the hot dog and soda combo.
Costco's achieved this kind of value-oriented pricing by minimizing its stock keeping units (SKUs), enabling it to offer a targeted selection of high-quality goods at significantly lower prices compared to other retail stores and supermarkets.
"There's a belief that Costco cares about you, that Costco is fighting for you, and ultimately that Costco understands you and your family," says Omar Johnson, Apple and Øpus United.
Through Costco, customers save on what they would normally buy, encouraging them to visit and shop at the warehouse more often, all while singing its praises and persuading others to visit.
Just look at the stats: renewal rates inched up to 91.3% in the U.S. in 2021, even with supply chain issues plaguing markets around the world.
At the same time, its fourth-quarter revenue rose 17.4% year over year. This increase, says Nasdaq, is well above the consistent high-single-digit growth Costco delivered before the pandemic. Costco's the loss leader that keeps on winning.
Truth be told, the rotisserie chicken isn't going away anytime soon
In today's incredibly unpredictable, competitive and increasingly costly environment, people need certainty and brands they can rely on. Time and time again, Costco has proven its commitment to value, providing experiences that align with customers' expectations.
Benjamin Franklin (apparently) once said something that goes like this: "Nothing is certain except for death and taxes."
But if it's certainty we're talking about, there's one more thing we should add:
"Nothing is certain except for death, taxes, and Costco's $4.99 rotisserie chicken."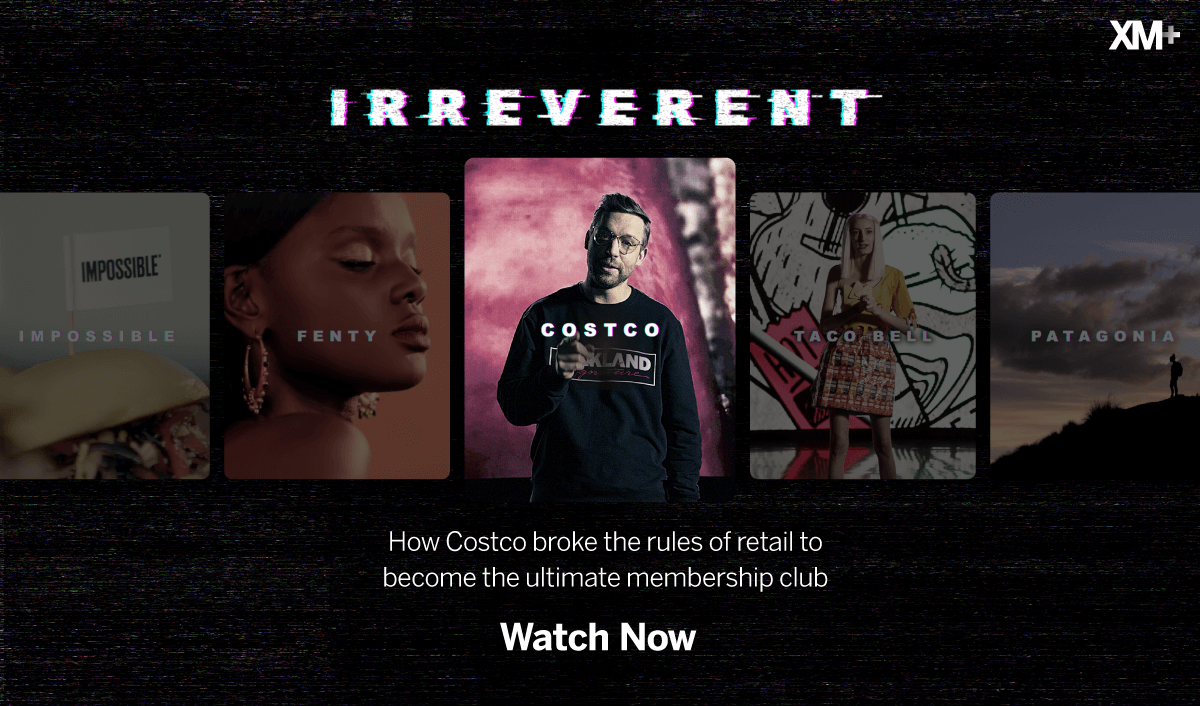 Related Articles